Bartolo Colon and R.A. Dickey and their combined 85 years took the mound for the Braves
The Braves played their first baseball game at their new home, SunTrust Park, on Friday in an exhibition with the Yankees.
Atlanta turned to two of its marquee free-agent signings of this past offseason, Bartolo Colon and R.A. Dickey, to throw the team's first pitches in the ballpark, and that very fact alone warrants a bit of a conversation.
Colon took the mound and threw the very first pitch at the new ballpark:
Bartolo navigated the first three innings until Dickey came out of the bullpen to get in some work in the fourth and fifth innings, setting up the unique circumstance of the evening.
Combined, the two veteran right-handers have a cumulative age of 85 years old (Colon is 43, Dickey is 42). That's a fun statistic in its own right, but there's more: 85 is higher than Dickey's average fastball velocity last season ... which was roughly 82.8 mph: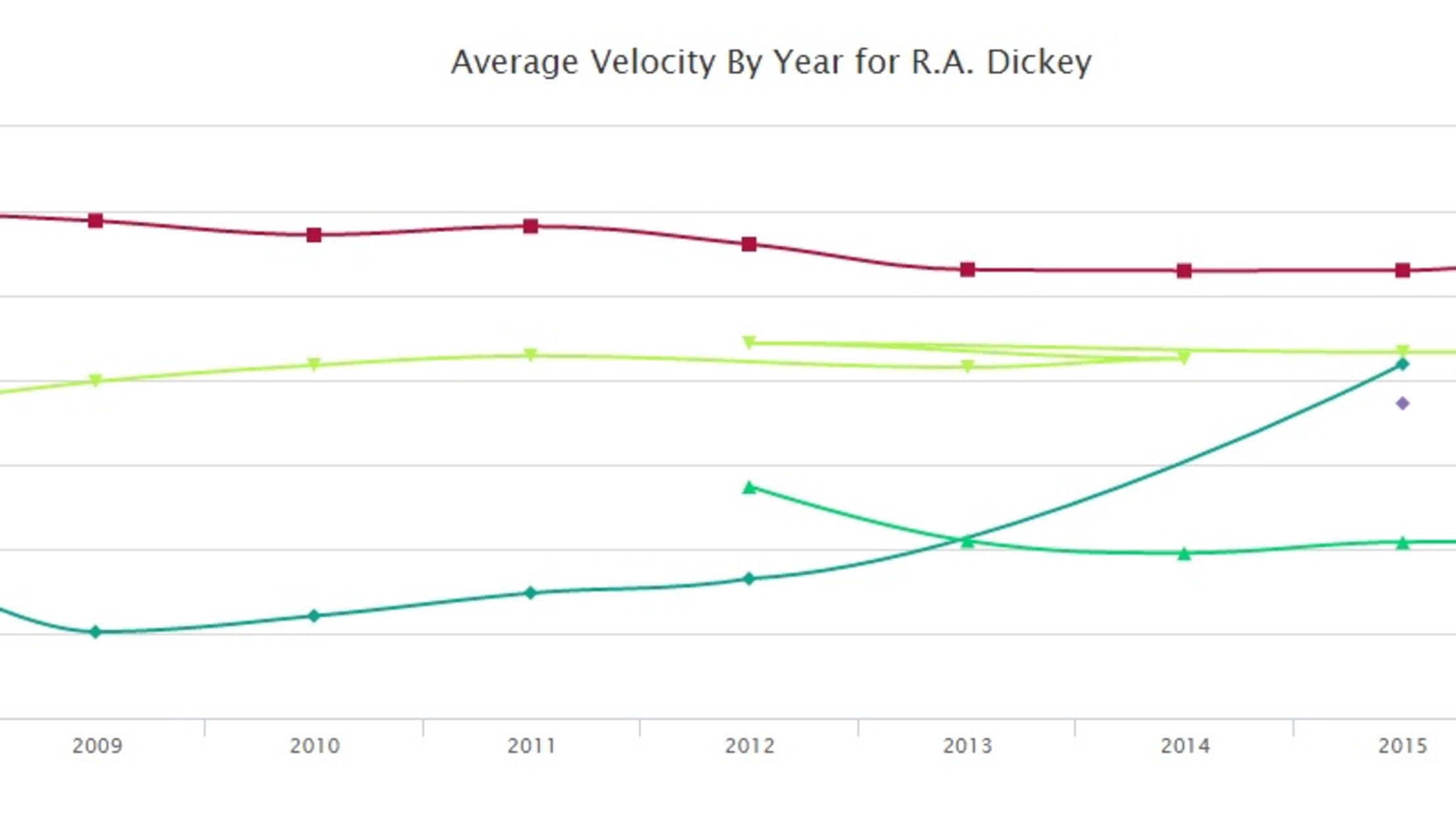 Click here to view the above graph in full size.
Contextually, this makes sense given that a fastball is not Dickey's primary pitch since he's a knuckleballer, but come on: A combined age of 85 for two consecutive pitchers in the same game is probably not something we'll see very much this season.
So thanks for that, Braves!
Teams in this article:
Players in this article: