Ramon Laureano hit his first leadoff HR and received a fist-bump from leadoff homer king Rickey Henderson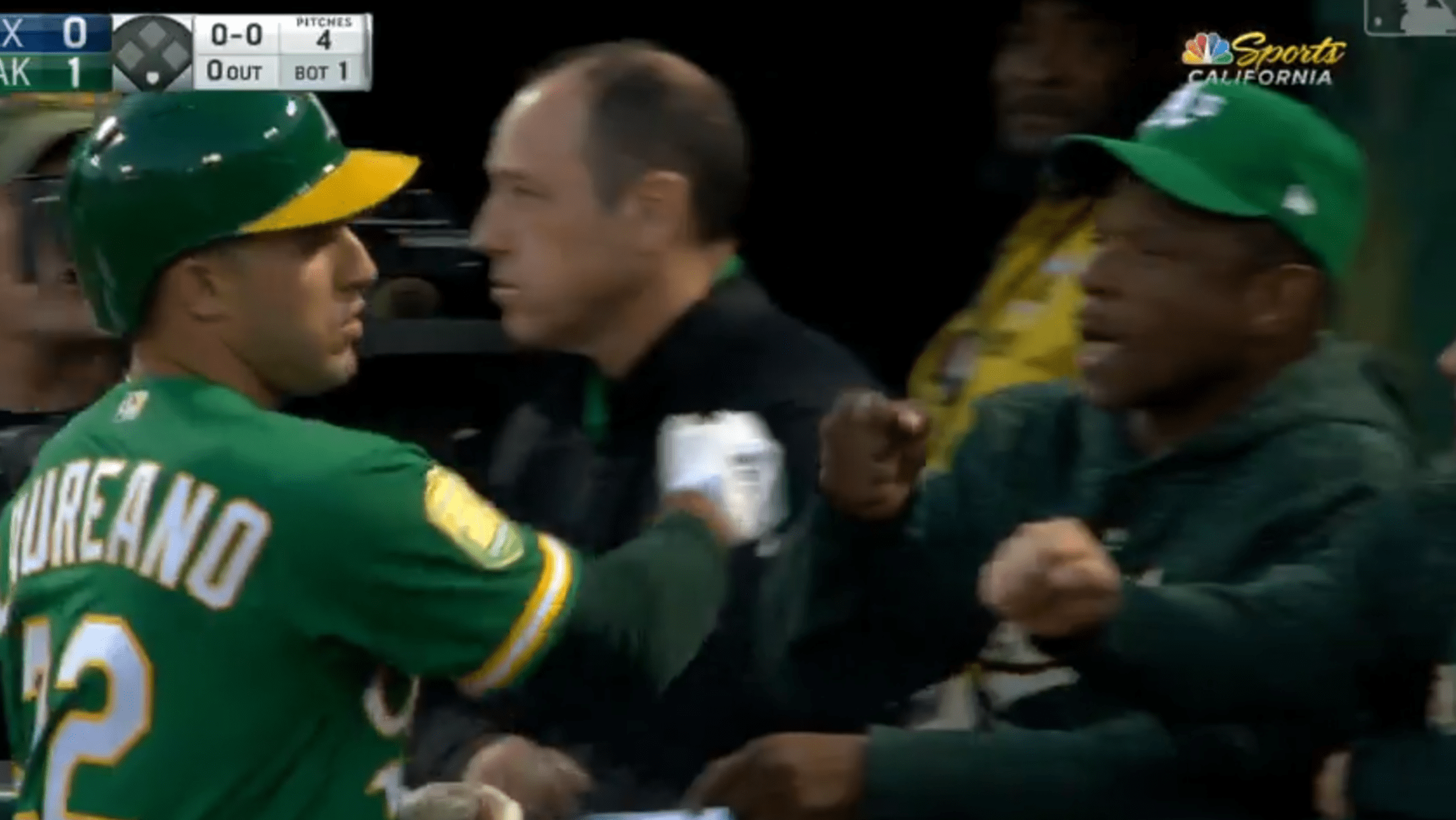 Rookie outfielder Ramón Laureano has been a spark for the A's since arriving in early August, from picking up a walk-off single as his first career base hit in his Major League debut to making one of the most impressive defensive plays of the season a week later.
He's posted a 1.8 WAR entering Friday's 8-4 win over the Rangers in Oakland, and started things off with a bang. Facing Yovani Gallardo, Laureano connected on his first career leadoff home run, another milestone for the 24-year-old's budding career:
Did you catch that bit at the end, though? On his way back to the A's dugout, Laureano received a fist-bump from none other than Rickey Henderson himself:
For those keeping score at home, Laureano's solo shot leaves him just 80 shy of Henderson's all-time MLB record of 81 leadoff home runs. Should he get there someday, he'll look back on Friday night as when it all began ...
And maybe then Laureano can enter the ballpark like this, too:
For good measure, Laureano hit another homer later in the game ... because when you're hot, you're hot.
"We have talked a couple times," Laureano said to MLB.com contributor Michael Wagaman of his experiences with Henderson. "It is cool that Rickey's here. I just keep learning from him."
Teams in this article:
Players in this article: