Before David Ortiz says goodbye, let's take a moment to appreciate his gorgeous smile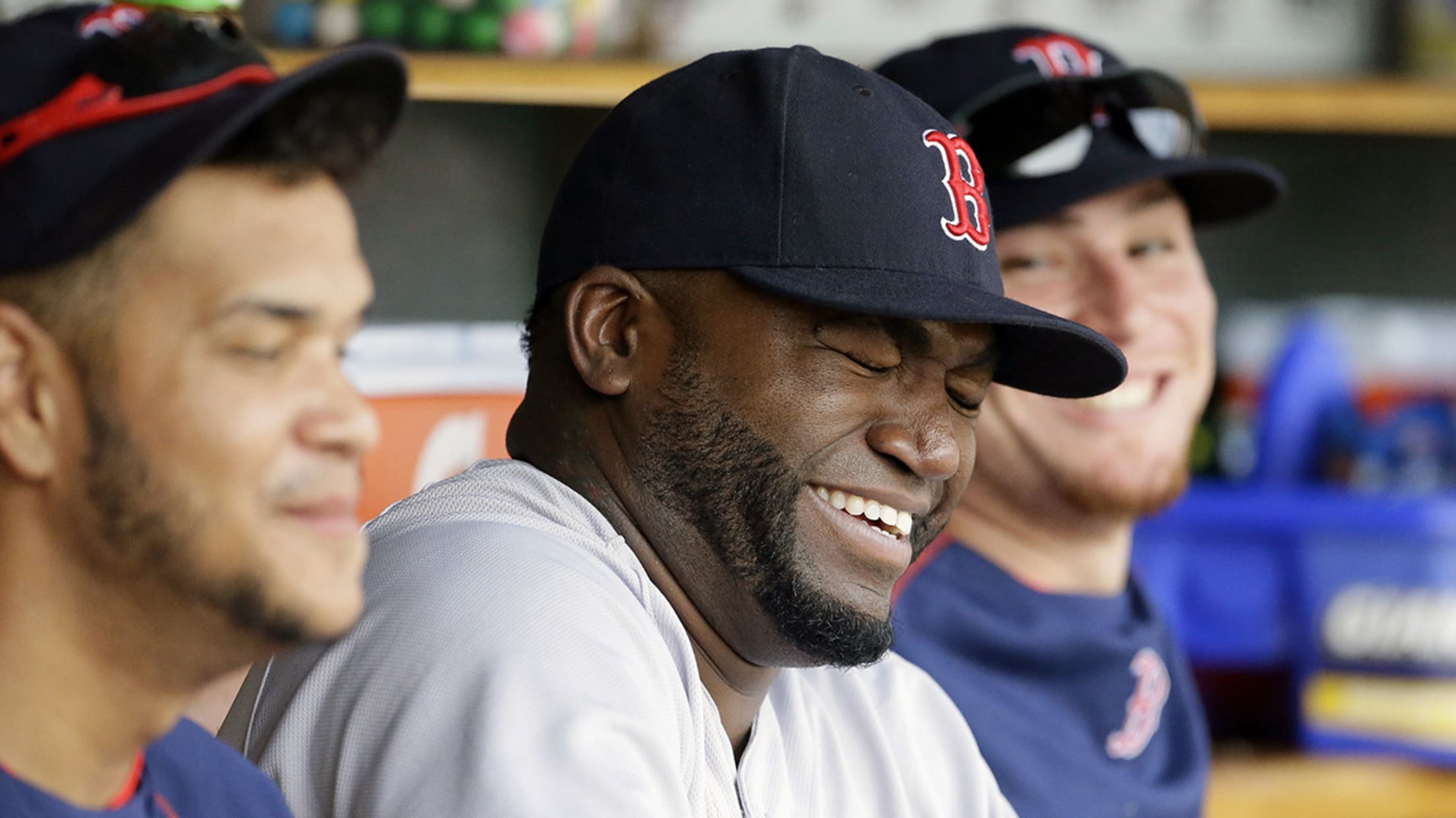 Boston Red Sox designated hitter David Ortiz, center, laughs with teammates during the eighth inning of a baseball game against the Detroit Tigers, Sunday, Aug. 9, 2015, in Detroit. (AP Photo/Carlos Osorio) (Carlos Osorio/AP)
What are you going to miss most about David Ortiz? Is it the dingers? It has to be the dingers, right? Ortiz has unleashed some majestic home runs in his day, and they're a joy to watch every single time. But let's take a moment to bid farewell to another beautiful way Ortiz has brought joy to the game of baseball.
That's right, we're going to rank Big Papi's best smiles.
Take a moment to imagine what it would feel like to take the field in a Major League game. The physical embodiment of that feeling is a David Ortiz smile. Let's take a look at 10 of his greatest.
#10 The Twins Smile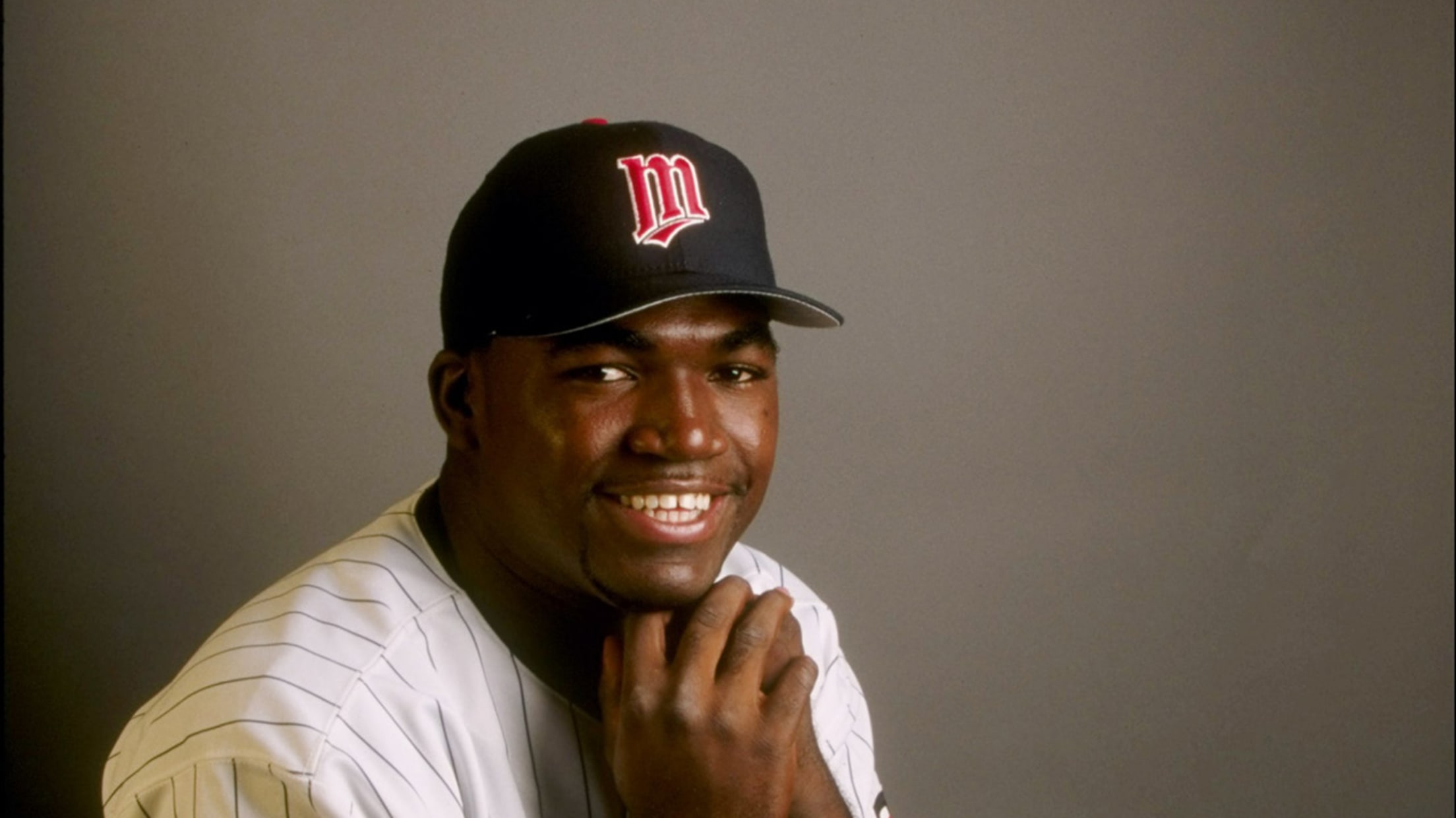 That's David Ortiz on Spring Training picture day with the Twins way back in 1998. When this picture was taken, the single-season home-run record was still Roger Maris' 61 and Cal Ripken, Jr.'s consecutive games streak was still active. So … it's been a while.
Side note: Check out the size of Papi's hands!
#9 Let's Play Ball Smile
How would you run out of the dugout before a game began? Would you wear a cheese-tastic grin plastered on your face or would you internalize your joy? Ortiz has been taking the field for decades, but he still opts for the former option.
#8 Batting Practice Smile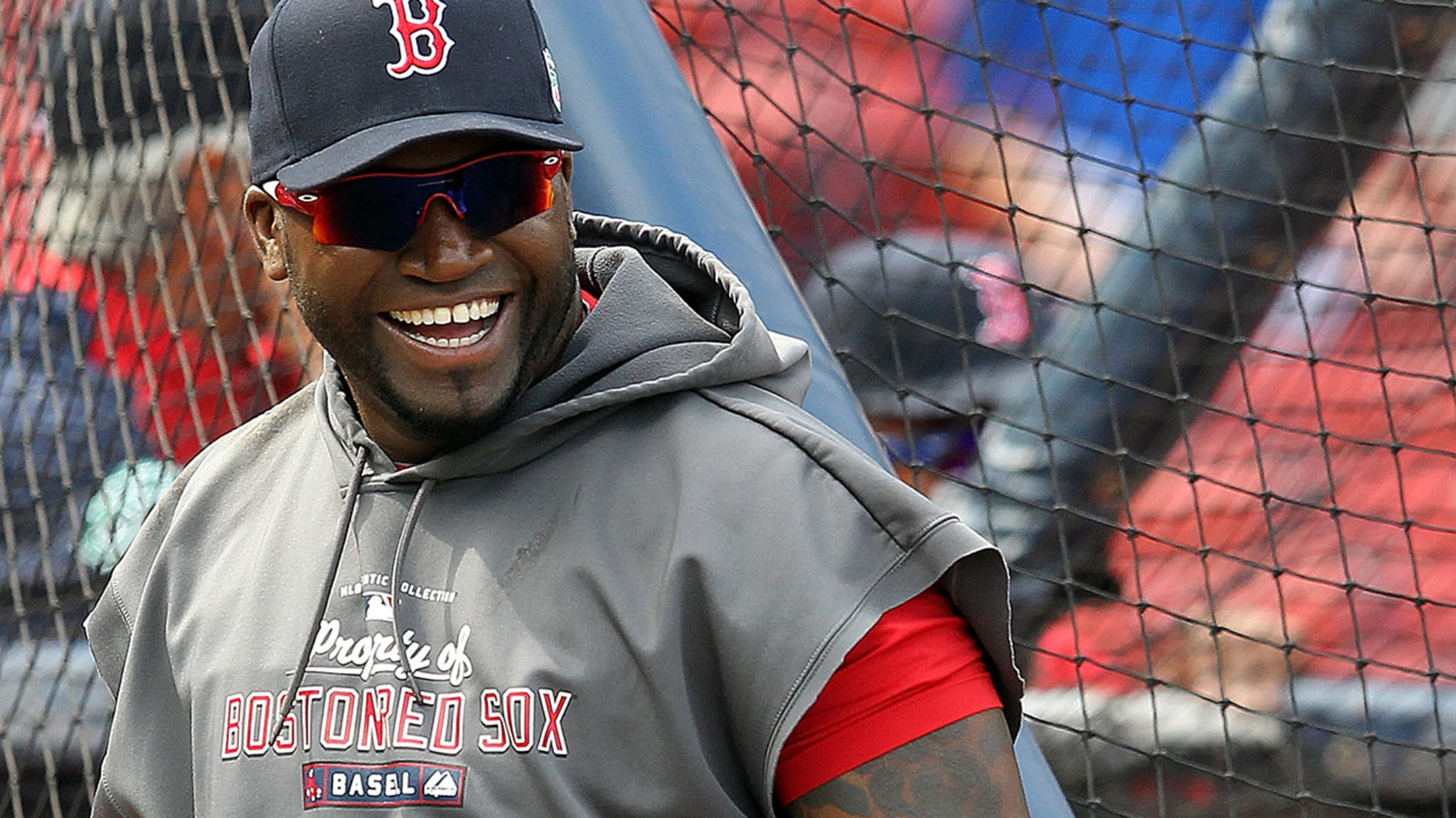 Just a man, his bat and a batting cage. What more could you want? That smile is so engaging and joyous that its beauty overcomes his Bill Belichick-ian sleeveless hoodie.
#7 Stretching Smile
Pregame stretching isn't fun. Unless you're David Ortiz, that is.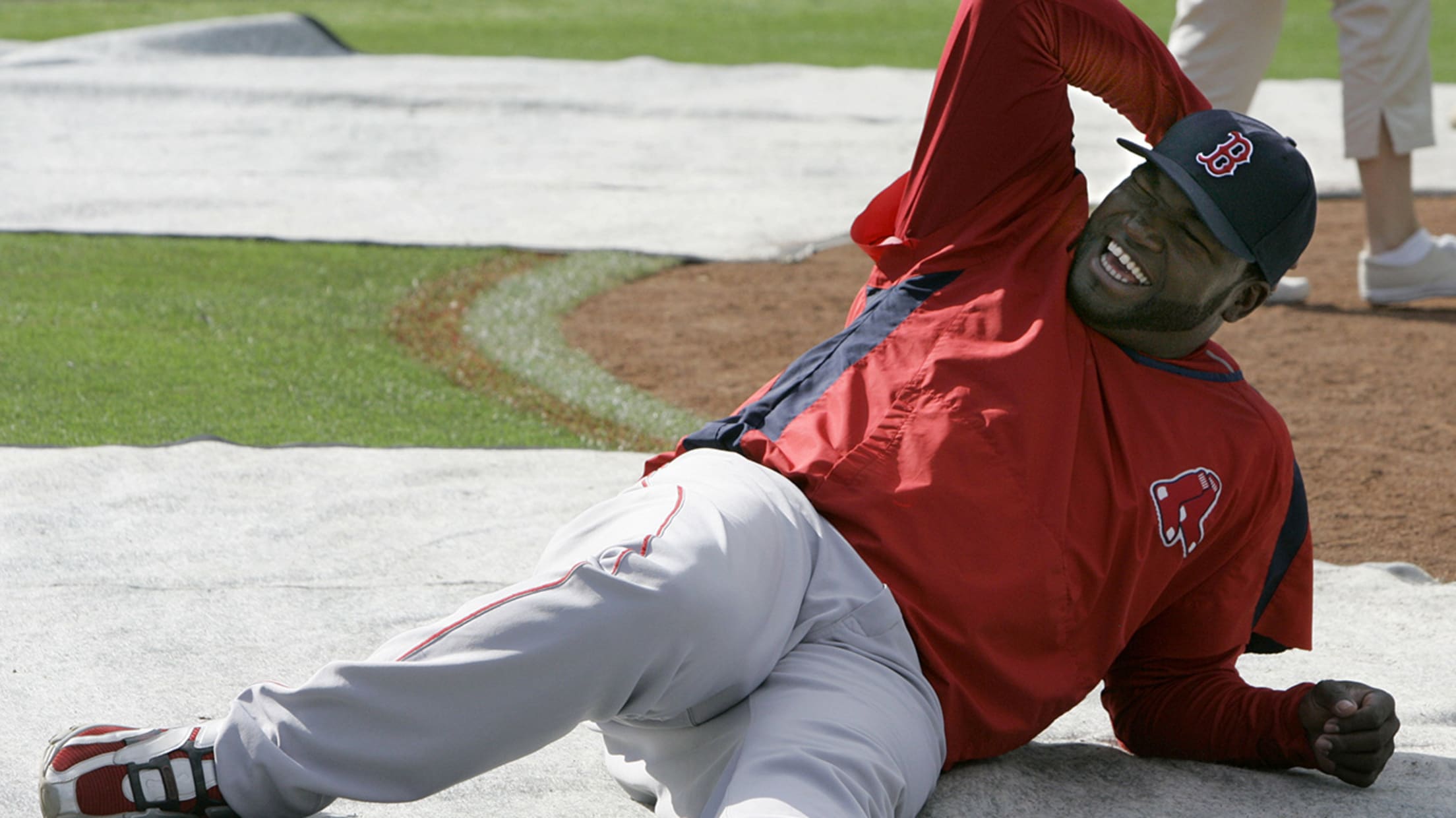 #6 Famous Selfie Smile
Being an elite Major League baseball player comes with certain perks, like being teammates and friends with Hall of Famers like Pedro Martinez.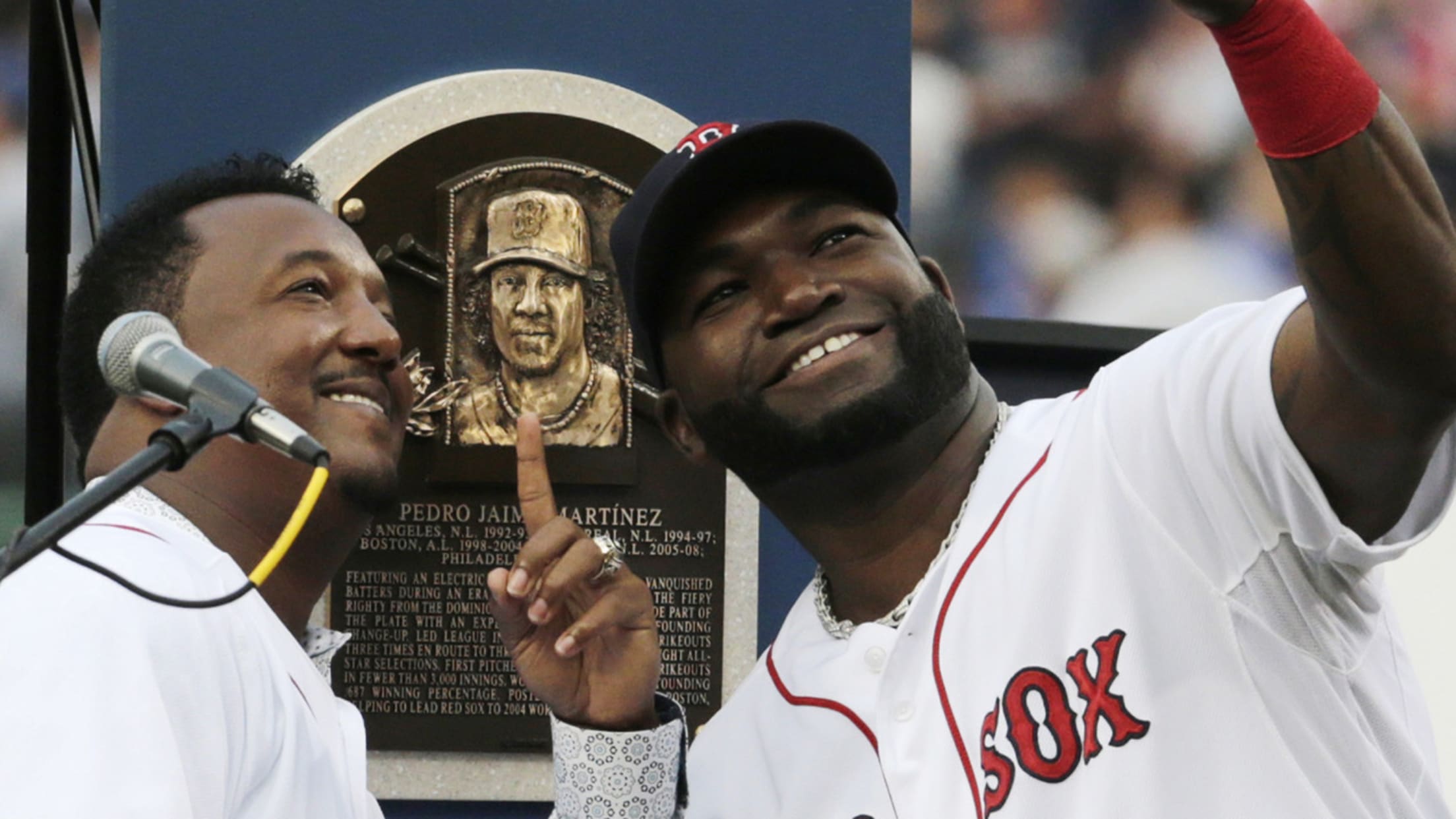 Fortunately for Ortiz, he has the ability to unleash that picture-perfect smile for those occasions when he gets to pose with his super-famous buddies.
#5 You Got Me What?! Smile
It's been a busy year for Ortiz. He plays baseball every night, travels a lot and gets copious gifts showered upon him everywhere he goes.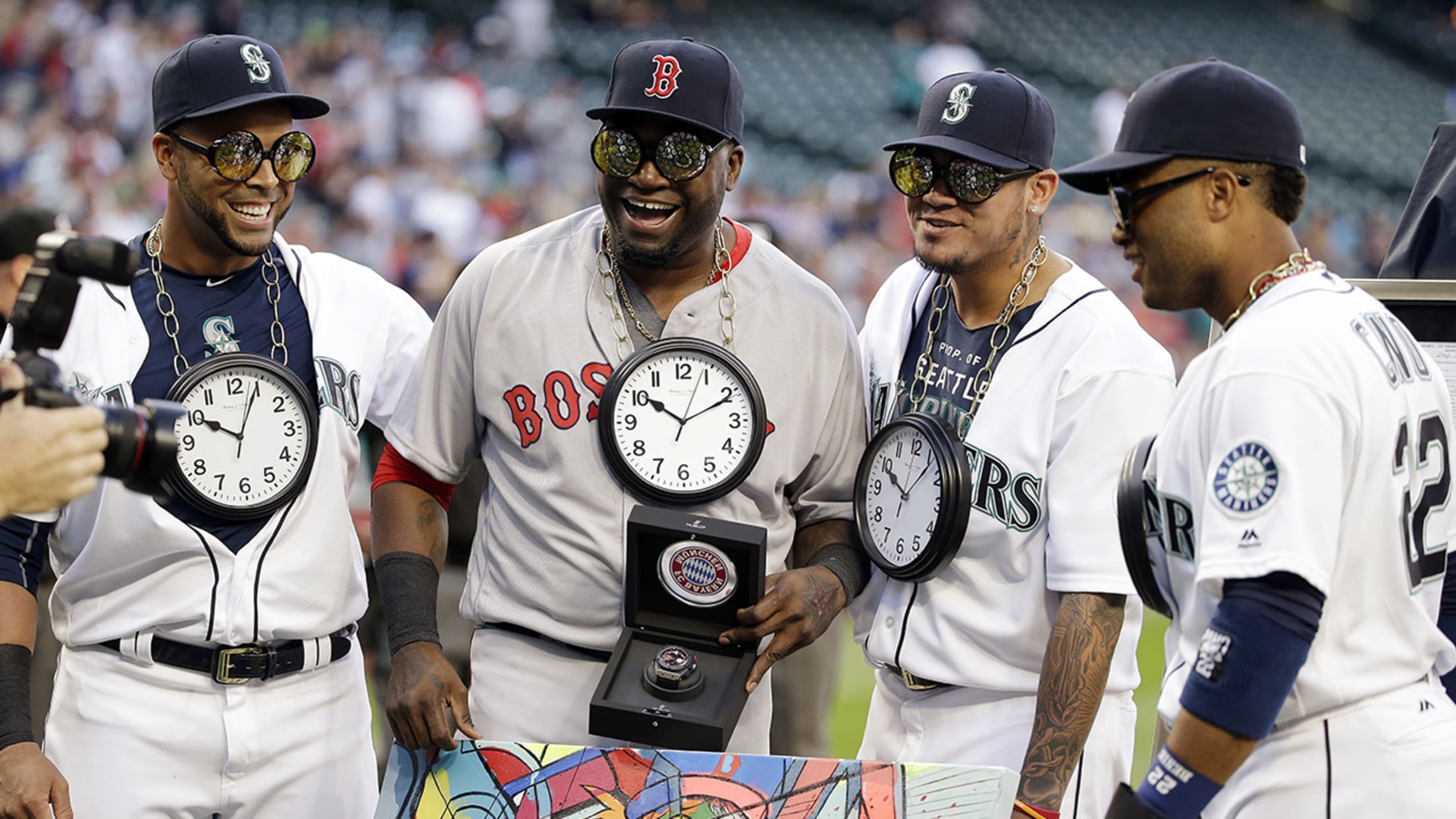 Is it easy to remain gracious and appreciative when you're getting bizarre gifts thrown at you on the regular? If it isn't, you would never know by looking at Ortiz. That's the look of a man embracing every weird thing baseball has to throw at him.
#4 Manny Hug Smile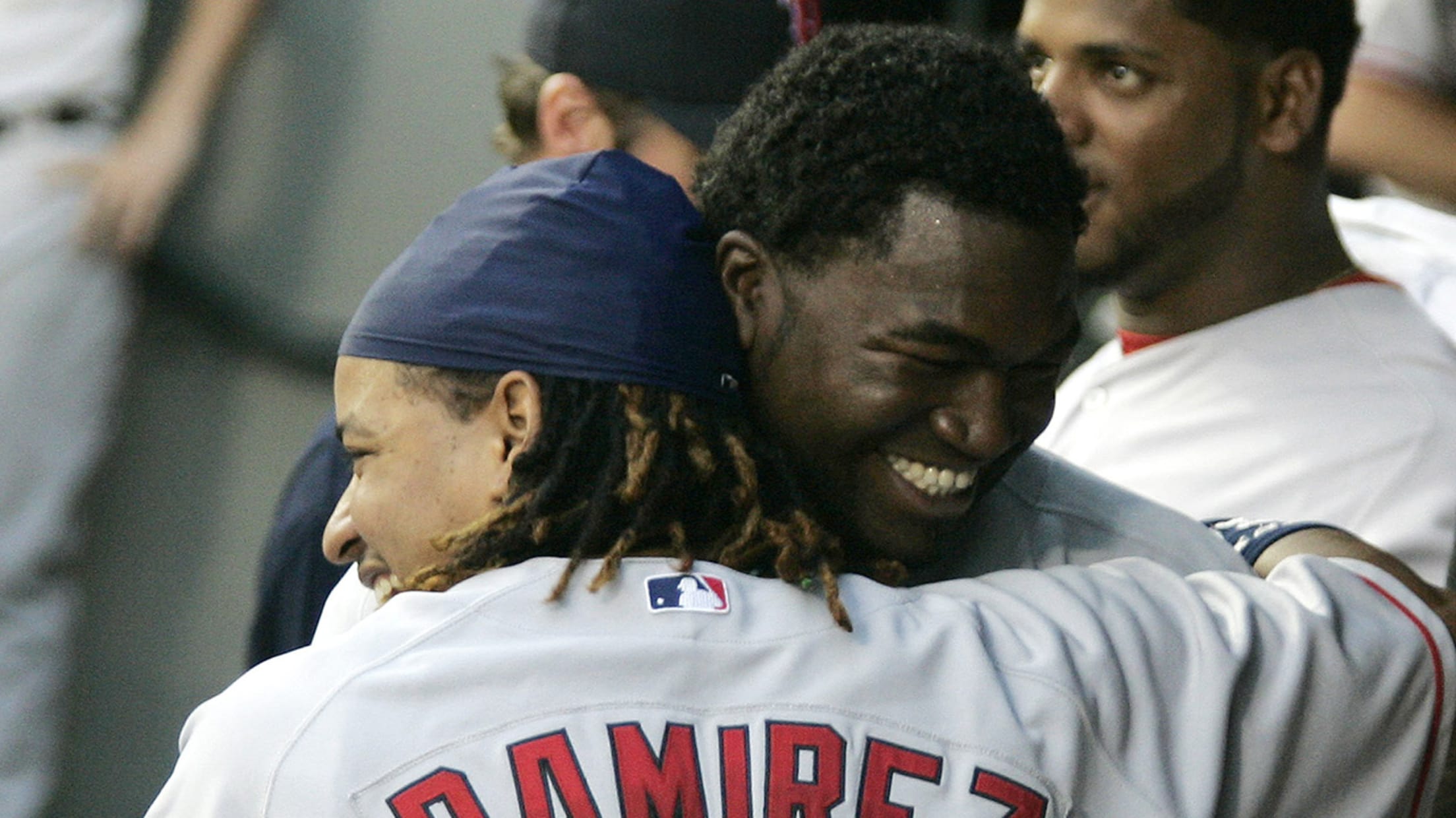 You remember when these two were teammates, right? Can you believe it's been more than eight years since the Red Sox shipped Manny Ramirez off to Los Angeles? Here is Manny being embraced in the dugout by Ortiz after a home run back in 2006.
#3 World Series MVP Smile
Alright, now let's get serious. Baseball is about winning and winning big. There's no bigger way to win than to win a World Series, and there's no better way to be a part of a World Series-winning team than by winning the World Series MVP Award. That's the extraordinary height of baseball achievements David Ortiz reached in 2013, and this is how he responded in the immediate aftermath: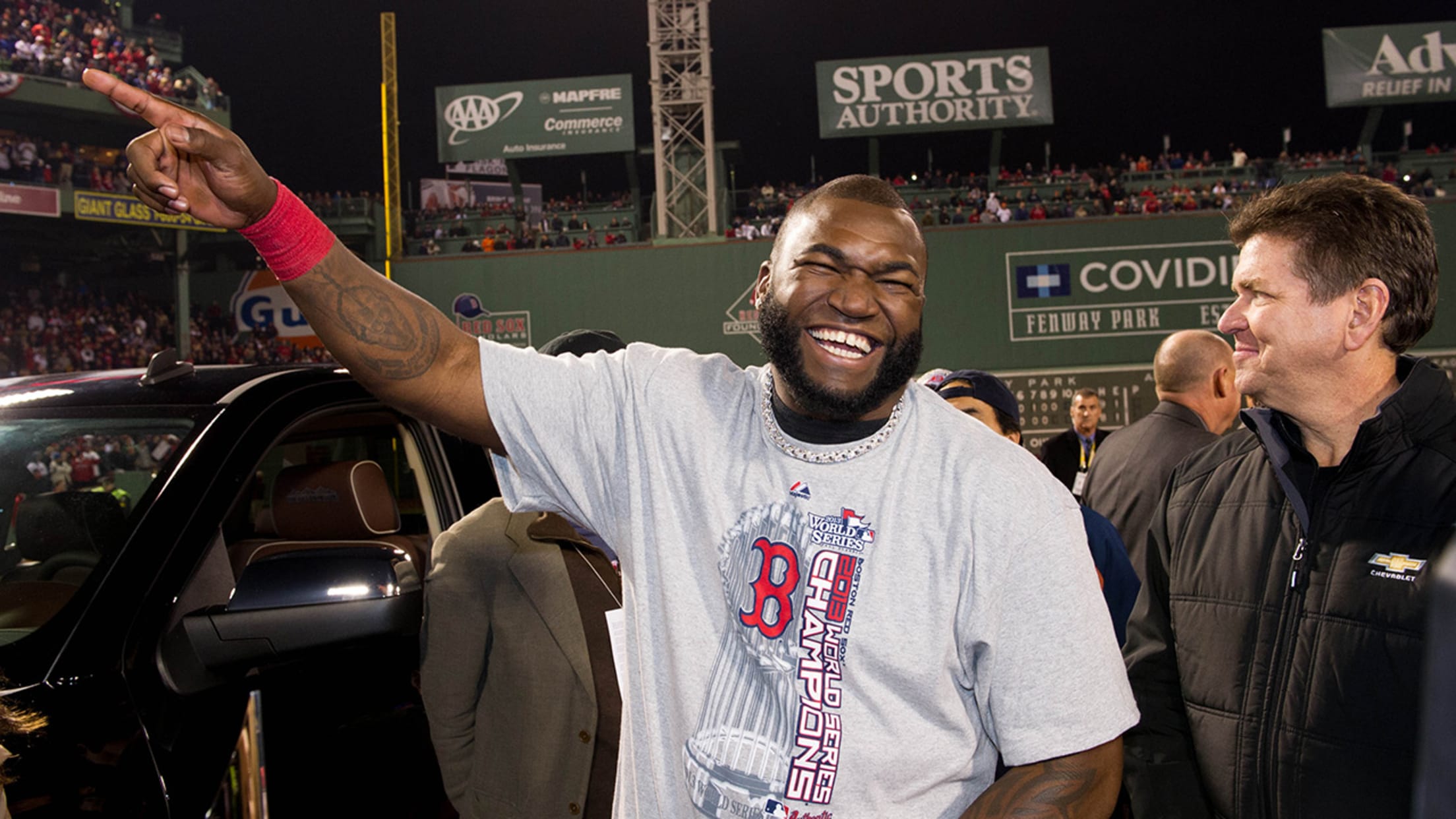 #2 2004 ALCS Walk-Off Smile
Nearly a decade before his World Series MVP, Ortiz played another critical role in a Red Sox postseason run. You'll recall that during the 2004 ALCS against the Yankees, the Sox found themselves down in the series three games to none. A miracle comeback in Game Four, topped off by an Ortiz walk-off home run, was followed up the next night not only by another comeback, but another Ortiz walk-off. This time, it was a walk-off single, and this was Papi's response: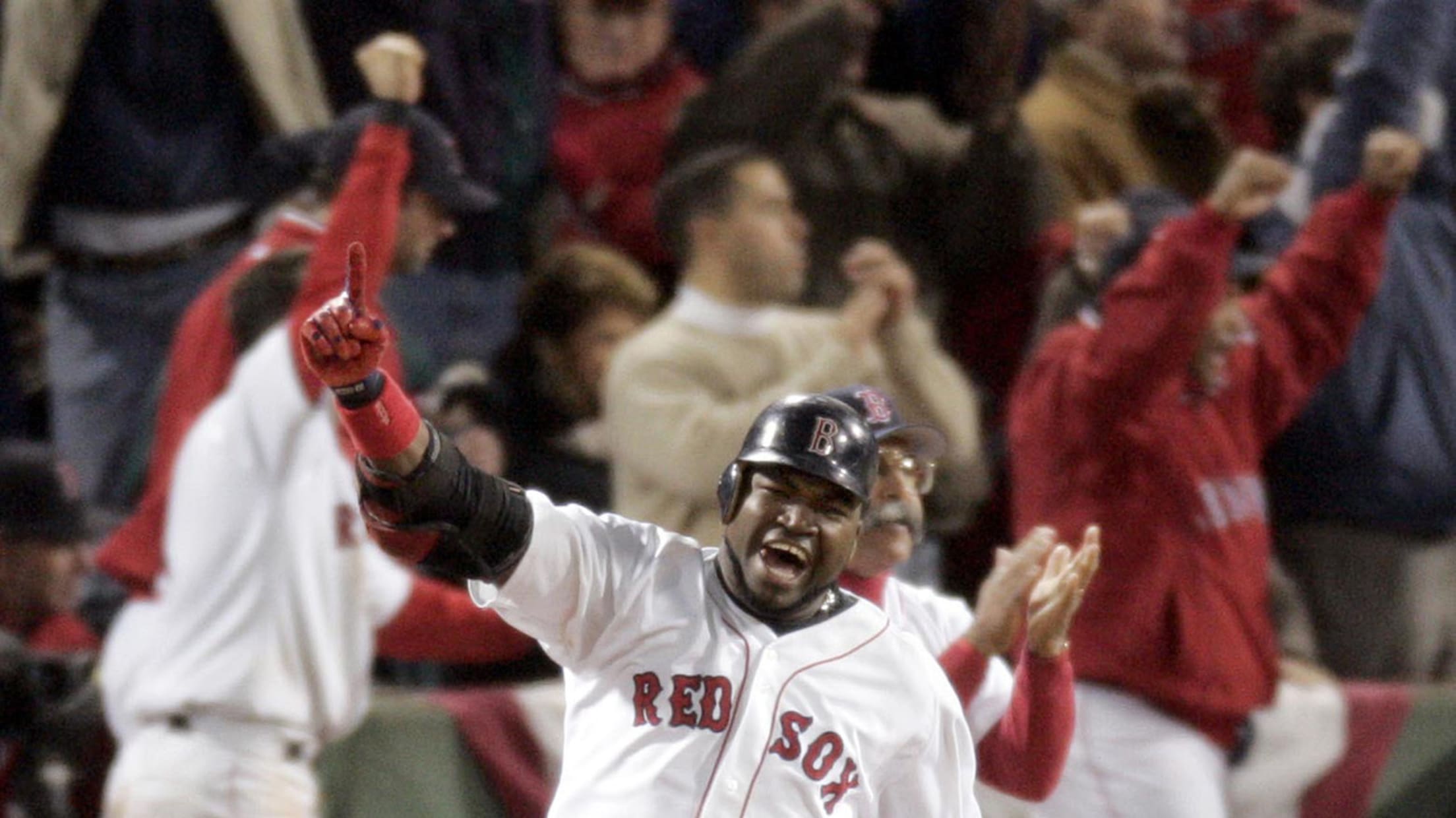 Two franchise-altering walk-offs in two nights. Go on and grin away, man.
#1 The Smile And Point
With nearly 20 years of Major League smiles to go on, we could go on for ages. But just as Papi's career must come to an end, so must this list. So now, I present to you, the most glorious smile of David Ortiz's career:
The moment isn't particularly memorable -- this picture was taken in the aftermath of a David Ortiz stolen base, of all things -- but the face? Now that's memorable.
Thanks for helping make baseball fun, Big Papi.
Teams in this article:
Players in this article: