Billy Hamilton recorded the fastest home run trot in Statcast history, because of course he did
There's nothing Billy Hamilton doesn't do fast. He plays defense fast, he steals bases fast, he even rides roller coasters pretty fast ... taking into account that, yes, they are roller coasters:
Look at that face! He's going so fast!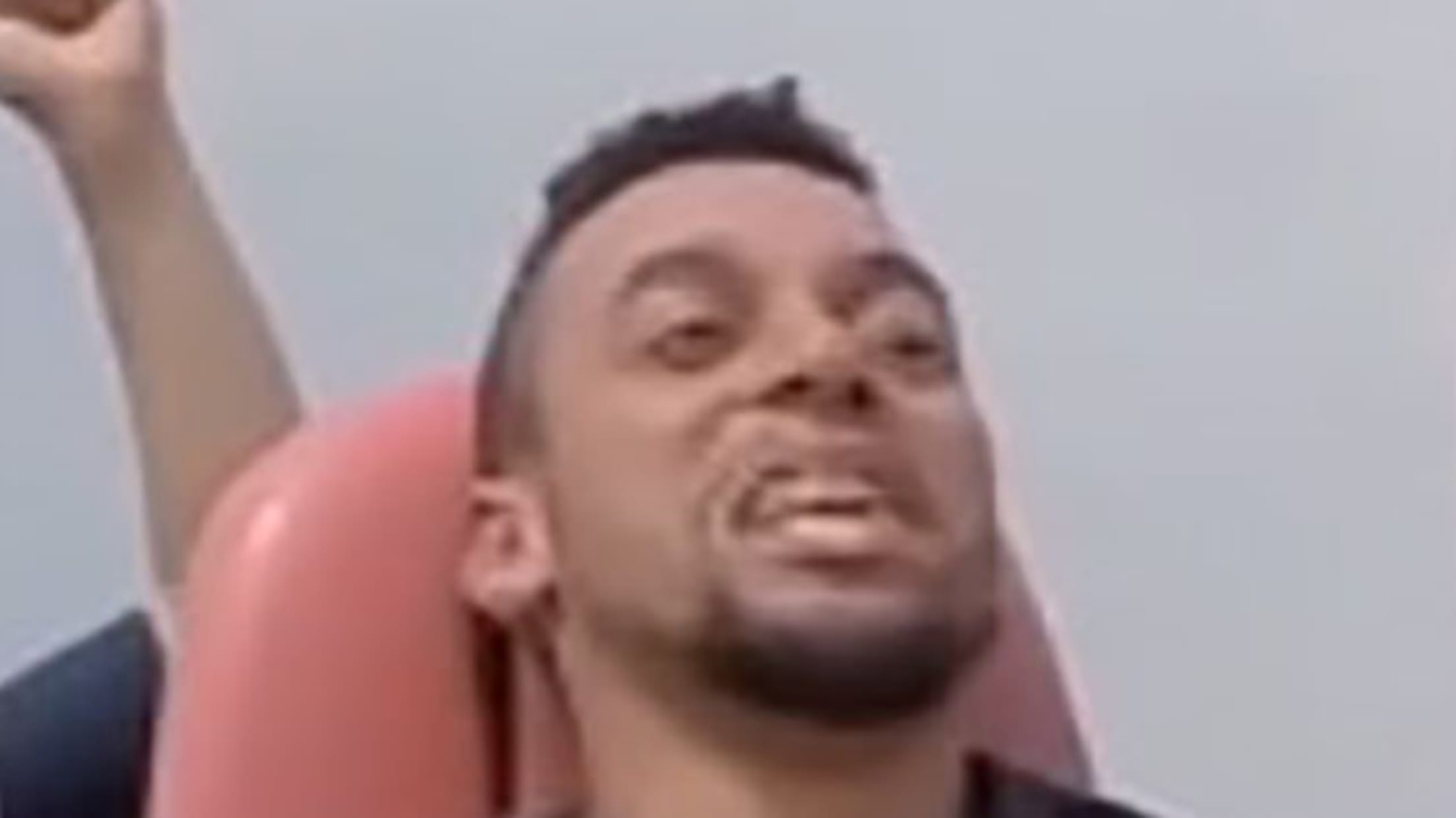 Anyway, when the Reds center fielder went deep during his team's 5-3 loss to the Cubs on Monday night, he showed that even his home run trot is very fast:
Statcast measured the amble at 16.2 seconds -- the quickest for an over-the-wall homer in the tracking system's history. MLB.com caught up with the speedster after the game:
"I didn't know it was a home run. If you don't know it's a home run, you can't expect it to be home run when you don't hit home runs. My motto is, 'If that ball falls, I'm trying to get an inside the park home run.' I'm going full speed all the time. If it falls at the wall, I won't be standing on first base. I'll be on second or third where somebody has a chance to drive me in."
And when did he finally realize it was gone?
"When I came around third and the hands went up like, 'Oh, you're good.'"
Hamilton also had the fastest trot last season at 16.5 seconds. Although, that one was from the left side and this one was from the right, so, um, major bonus points. Basically, he could've lapped Alfredo Despaigne about 15 times.
Teams in this article:
Players in this article: