Billy Hamilton and Kevin Pillar ran across America to make spectacular catches
During the height of Ken Griffey Jr.'s 1990s stardom, there was an iconic commercial that saw him traversing America in pursuit of a single fly ball.
Billy Hamilton and Kevin Pillar nearly pulled off the same feat in-game on Opening Day. Hamilton got his chance to show off his legs first. With one out in the top of the ninth and the Reds leading, 6-2, Cedric Hunter hit a line drive to the gap in right-center field. It was seemingly destined to find some grass, allowing Hunter to take extra bases.
But while Hamilton started in a different county, he finished by snagging the ball with a dive.
While Statcast™ measured Hamilton's trip at an astonishing 75.2 feet, topping 20.2 mph on the run, no calculator could account for the time wrinkle the center fielder created. How else can you explain Hamilton traversing greater distances than any mortal human that's not in a commercial?
Just a few hours later, Kevin Pillar tried to one-up the Reds speedster. In the bottom of the seventh inning against the Rays, the Blue Jays center fielder used his hyper-boost cleats (because, again, how else can you explain this?) to race down Steve Pearce's deep fly.
That's right -- while Pillar didn't reach Hamilton's top speed -- clocking in at 19.7 mph -- Statcast™ measured his distance covered at 92 feet with an astonishing 97.3 percent route efficiency. At this rate, we'll simply have to make the two of them race around the globe, catching fly balls to figure out who is the most superhuman.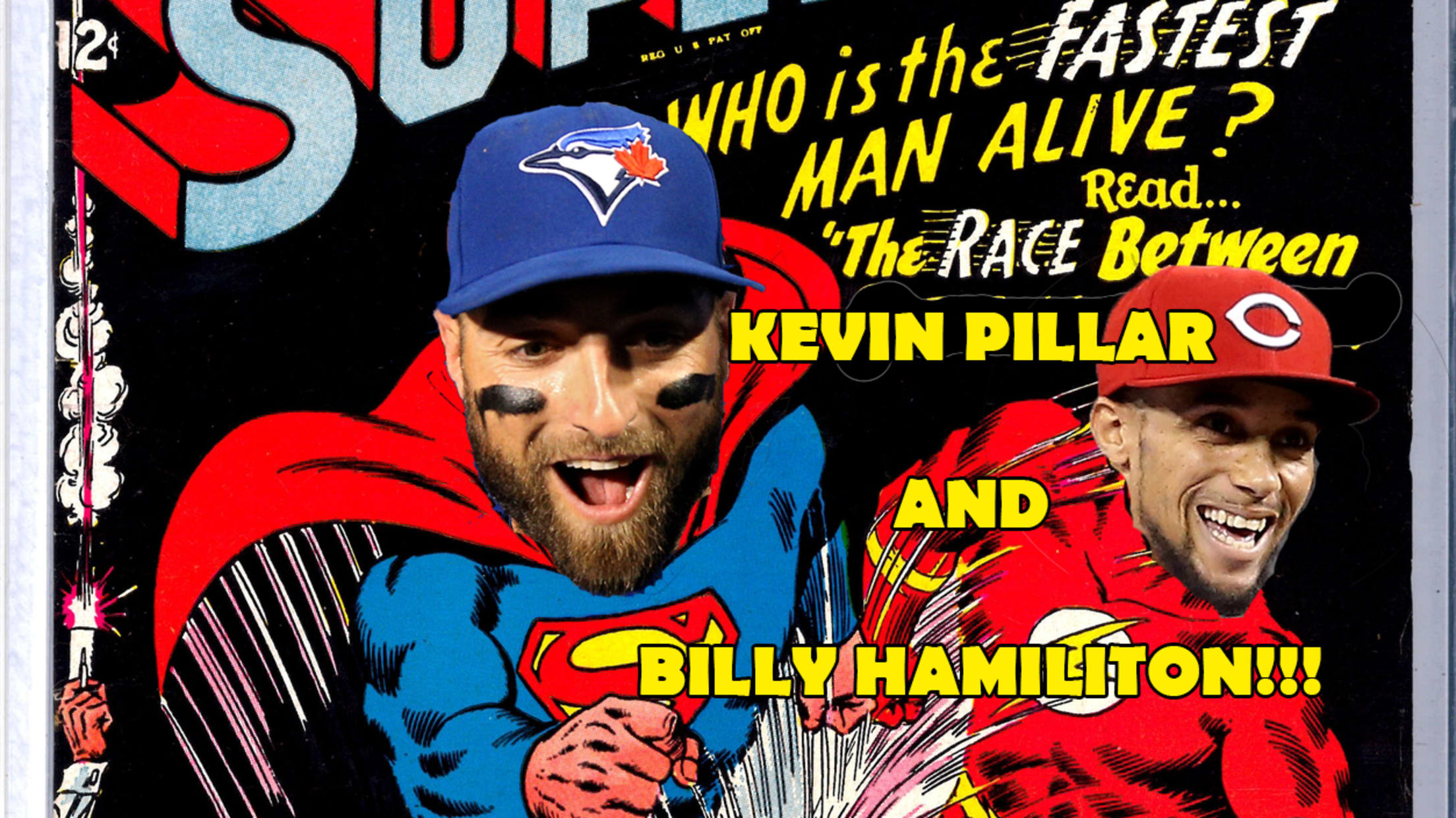 Now excuse me while I watch this video frame-by-frame to figure out just when Pillar used a Star Trek transporter to reach the ball.
Teams in this article:
Players in this article: