Eugenio Suarez and Yusmeiro Petit wore Japanese kimonos as part of the All-Star tour
Players currently trekking through Japan as part of the All-Star tour were eager to take in the sights, sounds, food and culture of this vibrant, bustling country.
That also included exposure to some bold wardrobe choices they'd probably not normally make.
A few of our guys (temporarily) traded in their baseball uniforms for kimonos. #JapanAllStarSeries pic.twitter.com/VizJetv6sz

— Cut4 (@Cut4) November 9, 2018
Friday in Tokyo was a big day for a couple of reasons: it marked the first game of the six-game goodwill tournament between Major League All-Stars and Japan All-Stars, and it also marked the first time we've ever seen Eugenio Suárez and Yusmeiro Petit in kimonos.
It was well worth the wait.
You don't see a lot of people in Japan these days wearing kimonos, the country's most traditional garb. But there is a special place for this unique style of clothing, saved for formal occasions, such as weddings, and visits from Major League players.
The process of putting on a kimono is somewhat detailed. Several shop workers are on hand to wrap their customers in the robe-like garment in a perfect, detailed manner, right down to the last sash around the waist. (Caution: once you're in the kimono, you're committed. Let's just say the group was encouraged to use the facilities before the dressing part got started.)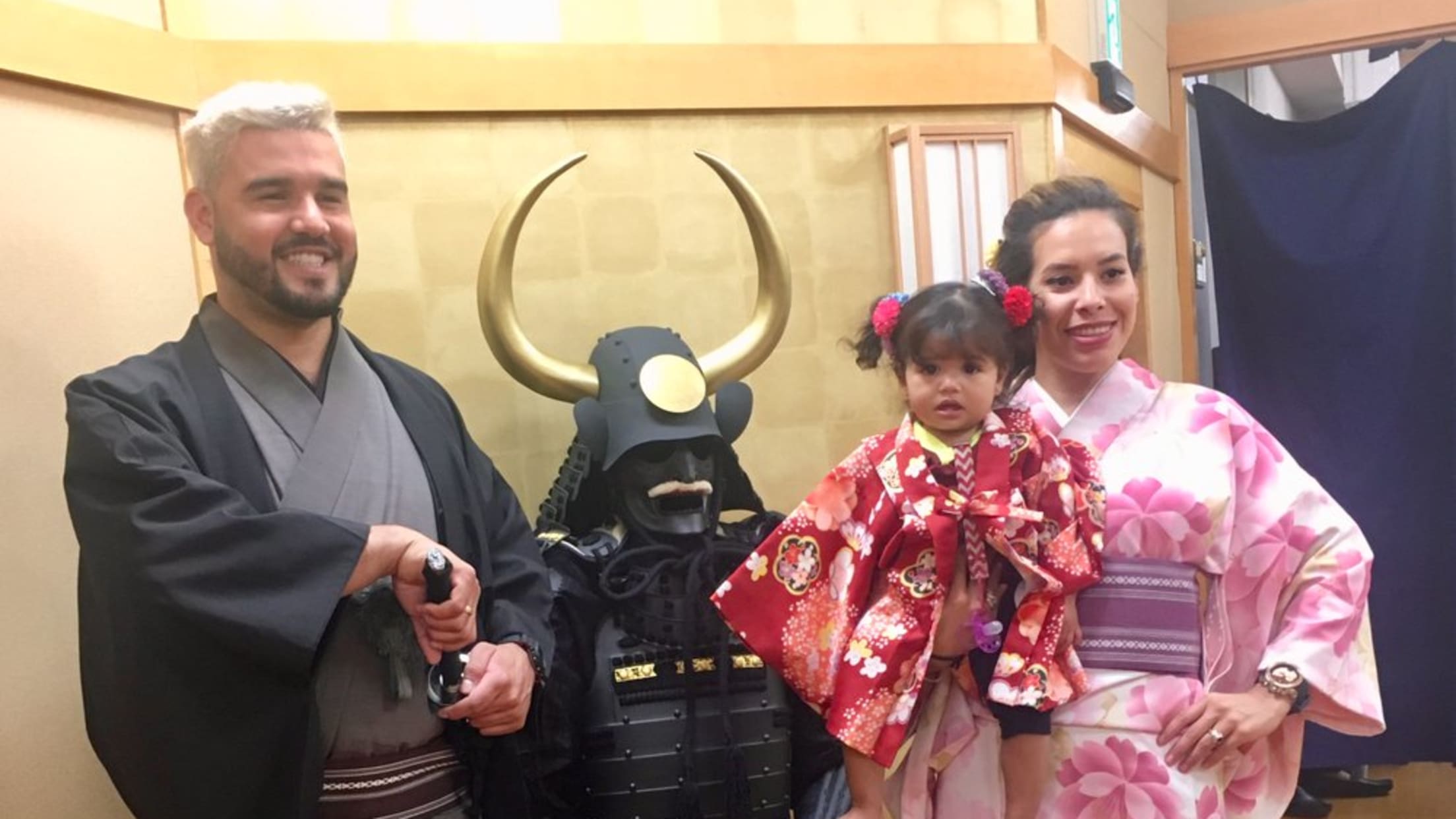 First up was the Suarez family. While Eugenio's wife, Genesis, was in the backroom being fitted for her kimono, his baby daughter, Nicole, was being primped and groomed and fussed over, getting a new hairdo while being fitted for a miniature kimono, styled specifically for the little ones.
Genesis was fitted in a beautiful floral pink kimono, while Petit's wife, Veronica, wore one with a pink design and black stripes.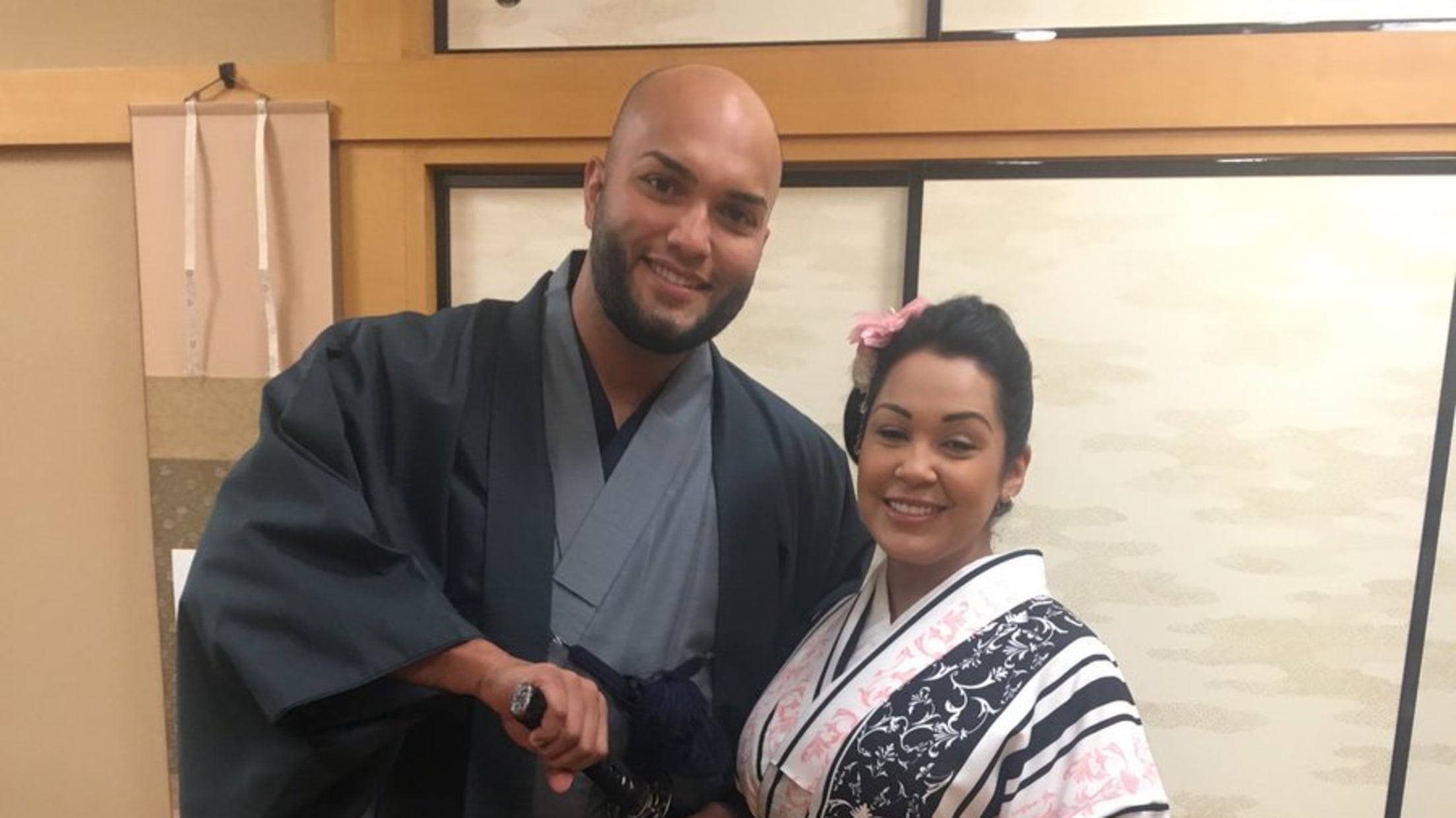 The players were outfitted in black and grey, and -- to their delight -- were handed swords upon emerging from the dressing room.
"That was a long process," Suarez said with a laugh. "I never did anything like that. It was really fun. Today, I'm just enjoying this moment. Being a part of this is really cool."
Alyson Footer is a reporter for MLB.com. Follow her on Twitter @alysonfooter.
Teams in this article:
Players in this article: