Relive these 6 epic manager ejections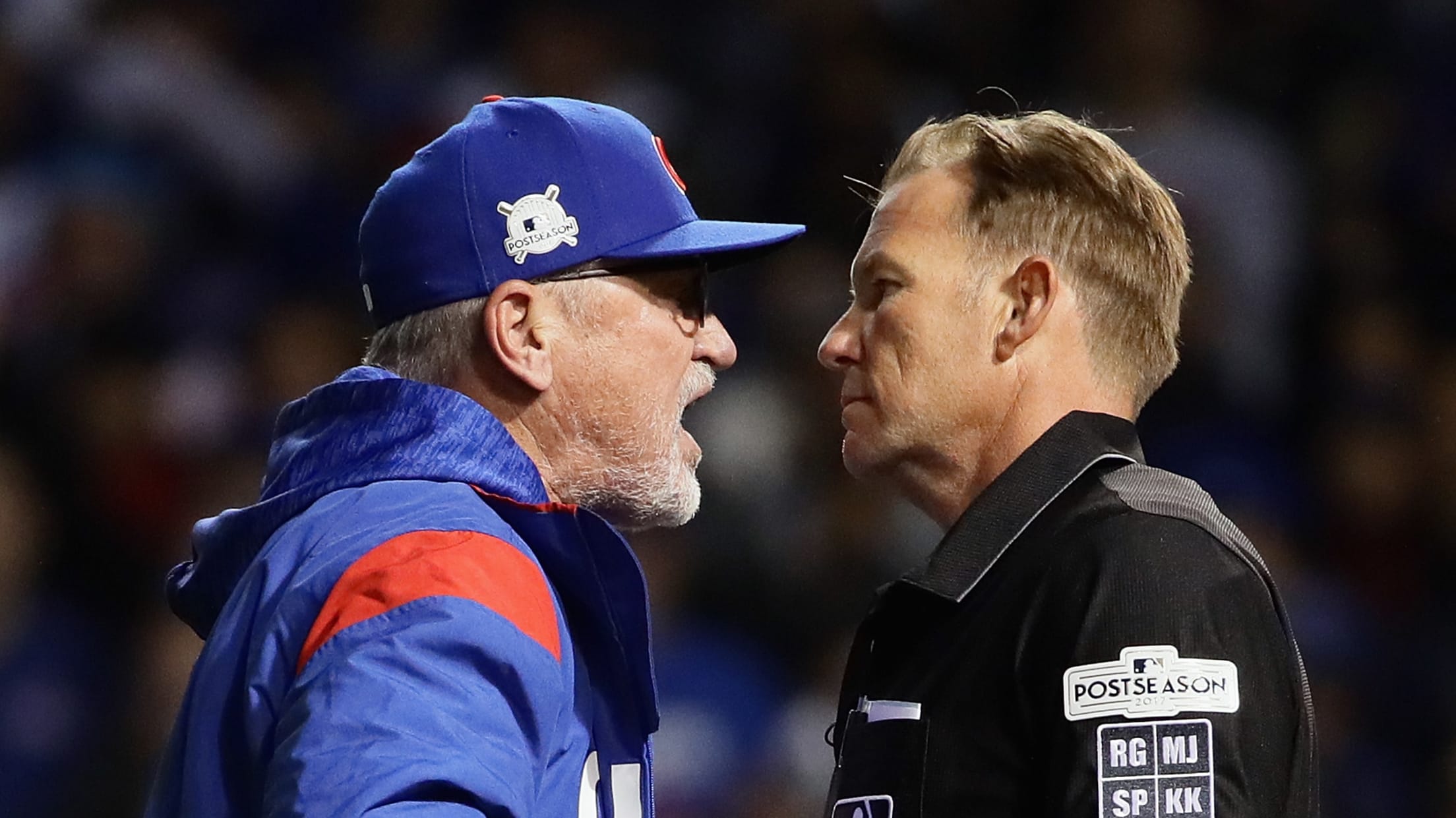 CHICAGO, IL - OCTOBER 18: Manager Joe Maddon of the Chicago Cubs argues an overturned call and is ejected in the eighth inning during game four of the National League Championship Series between the Los Angeles Dodgers and the Chicago Cubs at Wrigley Field on October 18, 2017 in Chicago, Illinois. (Photo by Jonathan Daniel/Getty Images) (Jonathan Daniel/Getty Images)
You may have thought that with the advent and expansion of replay review, manager ejections would be in decline; that the art of being tossed from a game has been lost.
Well, you thought wrong.
There were 89 manager ejections this season, up from 75 last year and nearly on average with numbers from the last five campaigns. So, let us reminisce with six of the best skipper ejections of 2017.
Earliest exit of the year
Joe Maddon wins this title -- getting tossed in the top of the first inning after an Anthony Rizzo home run was overturned. Rizzo was batting leadoff. It was just three pitches into the game. Maddon didn't even last an at-bat:
Rick Renteria, King of the Ejections
The White Sox skipper was tossed eight times in 2017 -- the most in baseball. He even had one when it matters most: Spring Training. Brad Ausmus and Jeff Banister were tied for second at six apiece. Here's an epic Renteria faceoff with second-base umpire Tom Hallion.
Those cheeks are mooovin'.
Joe Girardi plays in the dirt
Back in May, the former Yankees manager felt that umpire Scott Barry had no idea where the strike zone was. So much so that he decided to just cover it all up with dirt:
A few days later, Joe made up for his heat-of-the-moment outburst and received the universal seal of approval. Good job, Joe.
Double your manager ejections, double your fun
After some harsh words were exchanged between players in a June Dodgers-Padres game, managers Andy Green and Dave Roberts came out to talk to the umpiring crew about it. Then, suddenly, they went after each other.
Look at that evasive move by Roberts:
Clint Hurdle can't take this anymore
That was Clint Hurdle's face after a ball four call did not go his way in an August game against the Dodgers. It was the seventh inning, his team was down, 3-1, and Hurdle could not take it anymore:
Joe still mad, man
Yes, even when the calendar turned to October, Joe Maddon was still mad. Really mad. MADdon. The Cubs manager set an ejection record in the NLCS -- becoming the first skipper to be tossed twice in the same postseason series.
The first was after a blocking the plate call and the second, well, the second was so epic that it got the extended cut treatment:
Honorable mention
God bless Bryan Price
Although he wasn't ejected, Price was not happy after Scooter Gennett got tossed for arguing balls and strikes. He came out of the dugout to argue with the home-plate umpire, but was interrupted by "God Bless America."