Watch first-time reliever Mike Mussina hold the Red Sox at bay in ALCS Game 7 -- on short rest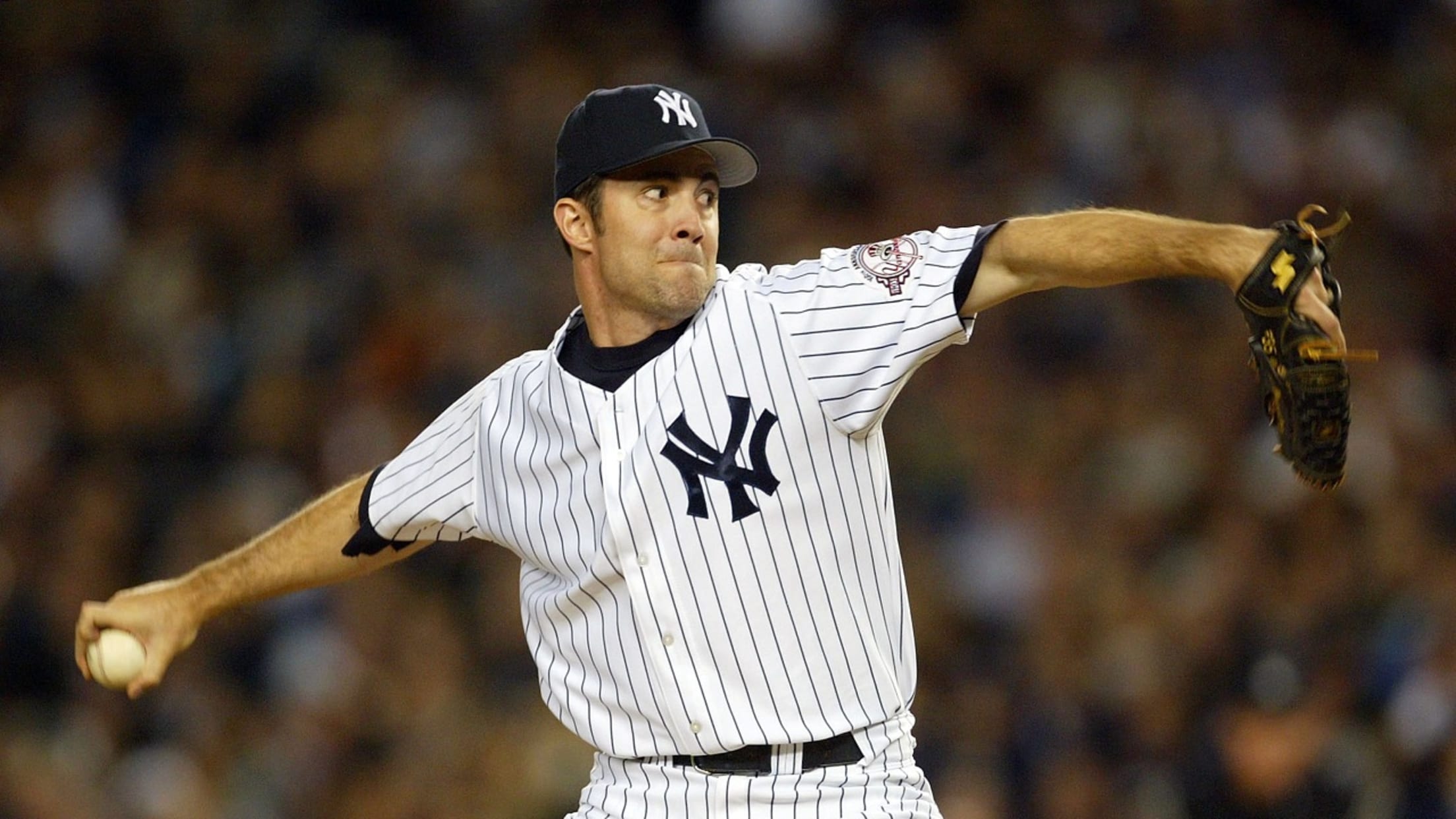 October 16, 2003. The Bronx, New York.
It was the setting of one of the most dramatic postseason games in baseball history, pitting the host Yankees against the rival Red Sox with a trip to the World Series on the line. However you feel about this contest probably has a lot to do with your rooting interest in either team, but the matchup was objectively enthralling.
Most fans probably remember the very final pitch of that game more than any other moment -- but something else happened in the contest that warrants a flashback, especially today, the day Mike Mussina celebrates his 48th birthday.
You see, it was "Moose" who came out of Joe Torre's bullpen early in the game after Roger Clemens allowed six hits and four runs in three-plus innings to try and save the Yankees' season -- and, since he would prove to be a very shrewd free-agent signing by the Yankees, he delivered:
Oh, and this all took place in Mussina's FIRST-EVER relief appearance. That's right, he came out of the bullpen for the first time ever in Game 7 of the ALCS. With everything on the line, he made impossibly quick work of Jason Varitek and Johnny Damon in his first inning of relief:
But this story gets better: just three days prior to that fateful night, Mussina threw 95 pitches in a hard-luck 3-2 Game 4 loss at Fenway Park, which means he was also on short rest for his Game 7 heroics.
Go grab a dictionary and look up the word "grit." You'll probably see a bunch of words detailing the qualities that go into being "gritty," rather than a photograph of Moose, but by now you probably get the point of this sentence.
Anyway, Mussina relieved Clemens in a tight spot, held David Ortiz, Manny Ramirez and the powerful Red Sox at bay for three frames, allowing the Yankees to stage a comeback in the late innings and set up ... this:
Happy birthday, Moose.