Reno Aces will give away 'Trevor Bauer Drone Bobblehead,' complete with bloody finger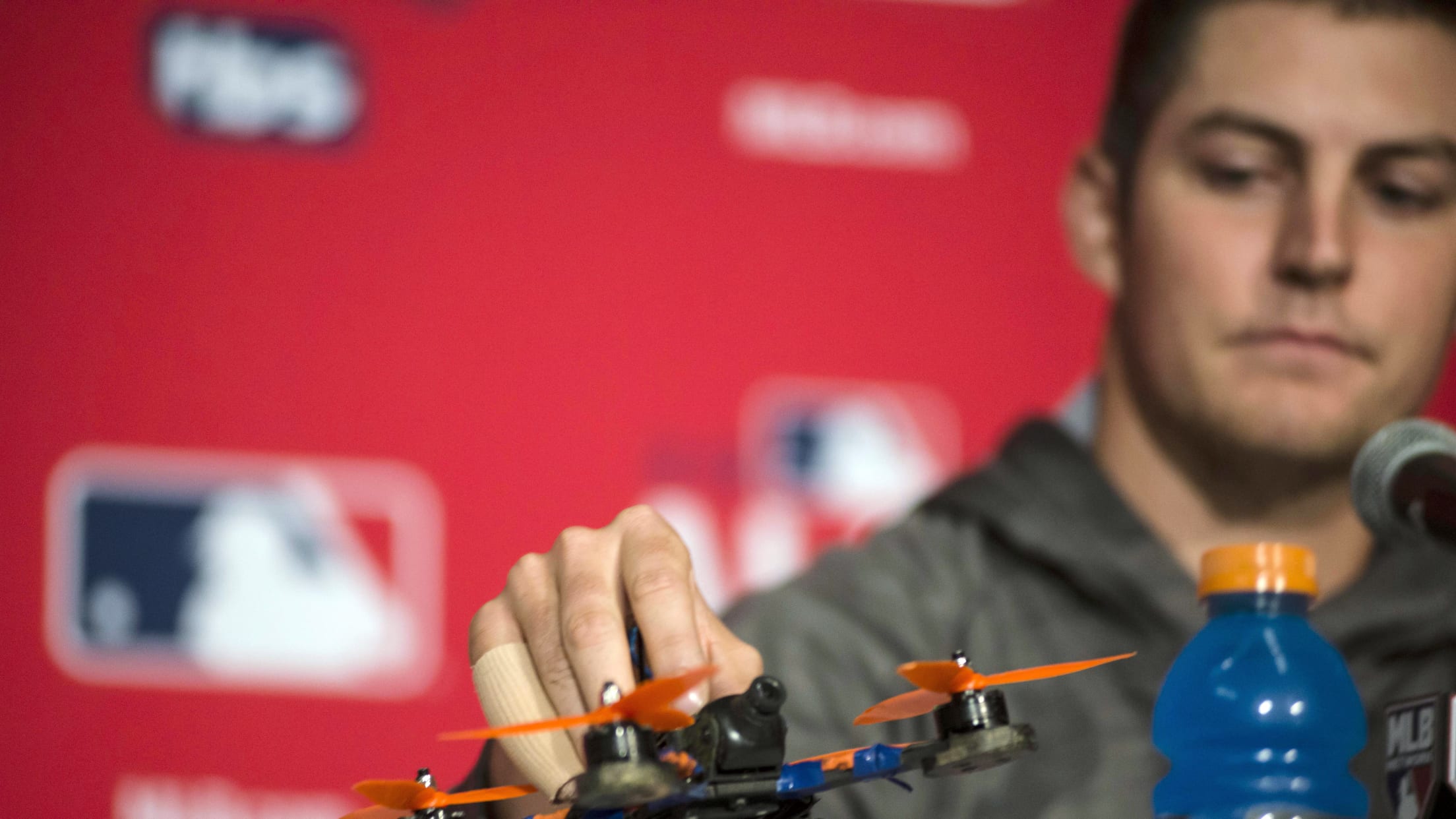 Let's take a quick trip back in time.
Last season, during the ALCS, Trevor Bauer was supposed to start on the mound for the Indians in Game 2. That didn't happen. He cut his finger on a drone (as one does), so Josh Tomlin got the start and the Indians went on to defeat the Blue Jays, 2-1.
Bauer brought said drone to a news conference so it could "answer any questions." While there wasn't much to say out of the -- err -- mouth of the drone, Bauer's story never seemed to escape him.
Since the story is still fresh in people's minds, the Reno Aces, Triple-A affiliate of the D-backs, are paying tribute to the sliced finger incident on Aug.19th. The team will host a "Trevor Bauer Drone Bobblehead Giveaway." According to the site, the first 1,000 fans will receive this bobblehead of Bauer, who played for the Aces in 2012, "complete will bloody finger and all."
Can't wait until August 19 for your Trevor Bauer Drone Bobblehead? Here's another look at him.
Presented by The Drone Store pic.twitter.com/9eFbLA1Bd1

— Reno Aces (@Aces) August 2, 2017
Make sure you get there early, and to the Aces, the Cut4 Staff really wants a few bobbleheads. And Bauer does too.
not mad, but send me one. https://t.co/6Re6OqrPoK

— Trevor Bauer (@BauerOutage) March 1, 2017
Teams in this article:
Players in this article: