Rick Ankiel returned to the mound and struck out the only batter he faced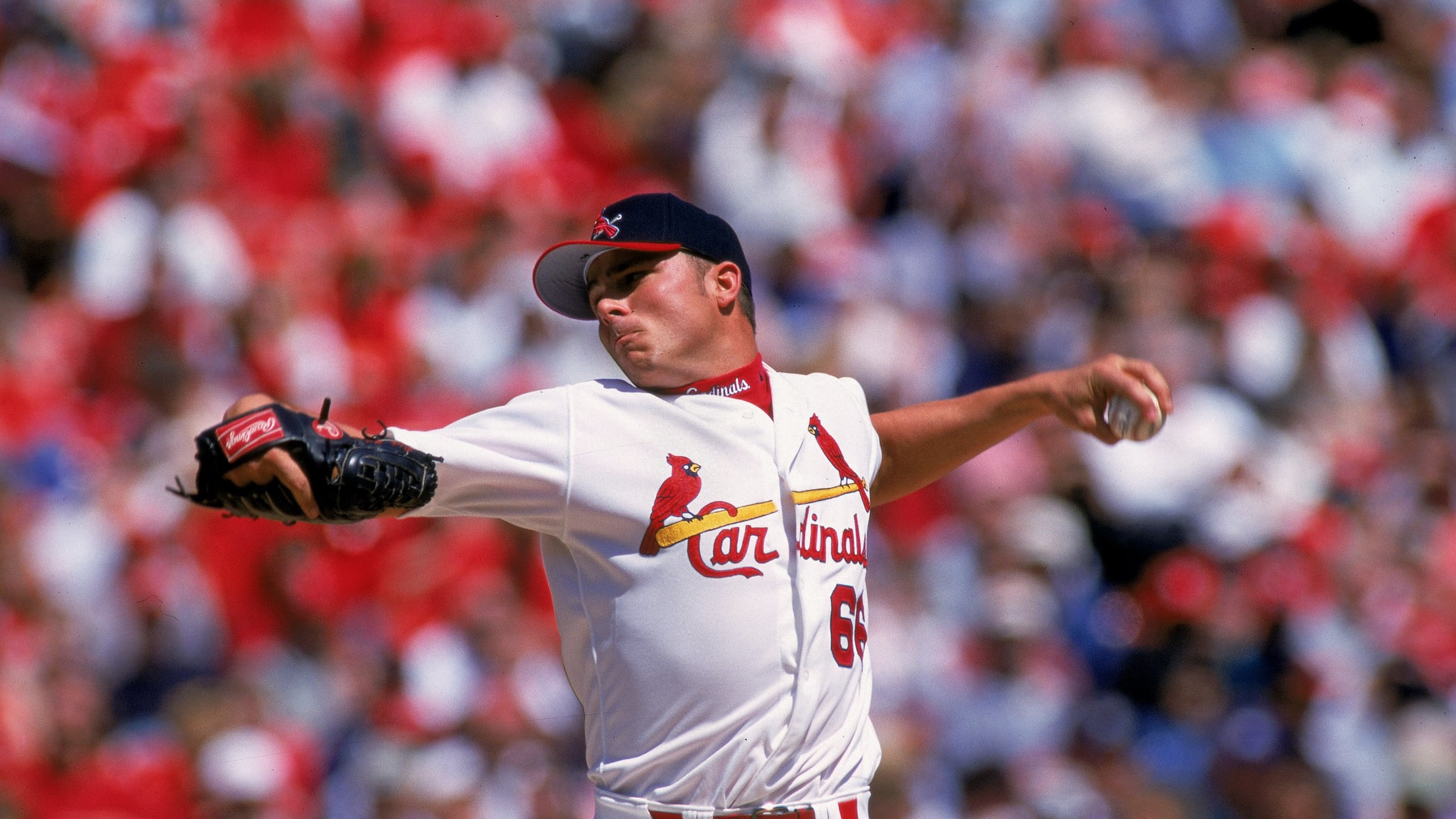 Yes, you read that headline correctly. Rick Ankiel returned to a baseball mound on Wednesday night. No, unfortunately it wasn't in the big leagues, it was at the Bluegrass World Series in Louisville -- a small tournament featuring a pretty great list of former MLBers like Chipper Jones, Ben Sheets, J.D. Drew and Corky Miller.
Ankiel apparently went 2-for-4 with four RBIs and faced one batter. He struck him out with some high cheese:
Former @Cardinals Rick Ankiel strikes out the only batter he faced tonight. Cool to see him back on the mound. 🔥

Also went 2-for-4 at the plate with 4 RBI's. pic.twitter.com/b09gUK4Glb

— Jevin Redman (@Jevin_13) August 2, 2018
Coach Johnny Bench came out and grabbed him -- resulting in a standing ovation from the crowd.
Rick Ankiel just pitched for the Louisville Stars, and just struck out the only batter he faced.

Manager Johnny Bench came out and grabbed him. Crowd gave him a standing ovation, and he tipped his cap.

Pretty, pretty cool.

— Justin Sayers (@_JustinSayers) August 2, 2018

You probably remember, but Ankiel exploded onto the Major League scene in the early 2000s as a phenomenal fireballing lefty for the Cardinals. He suffered from the yips and anxiety and then reinvented himself as a full-time center fielder with a rocket arm.
Although it's an exhibition game some 14 years after Ankiel's last professional appearance as a pitcher, it's still pretty cool to see him toeing the rubber again.