Rob Refsnyder hit a hole-in-one into the outfield wall for a double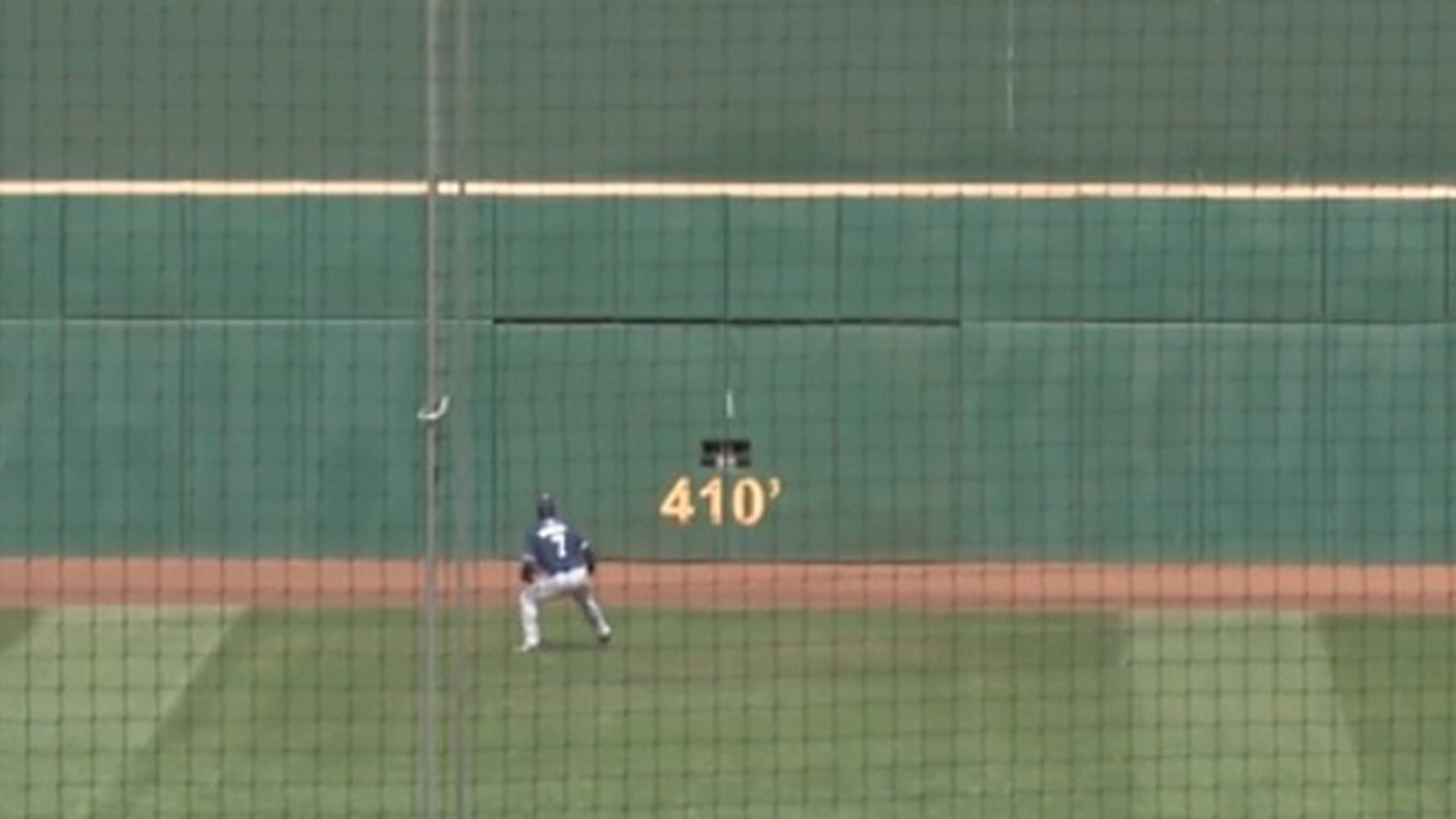 Don't go golfing with Indians infielder Rob Refsnyder. You know what, you might as well just extend that to darts, skee ball, pool and anything that involves pinpoint accuracy. Because Refsnyder pretty much pulled off the impossible: Facing the Padres during Thursday's Spring Training game, Refsnyder smashed Joey Lucchesi's offering to center field ... where it landed in the center-field wall's camera cutout.
So this happened. I mean...how on earth?? Rob Refsnyder rule book double through the hole in the wall. pic.twitter.com/oc5CQPposD

— jesse agler (@jesseagler) March 22, 2018
Somehow, he was only rewarded with a double. I'm sorry, but if you manage to exploit the one hole in the wall, you should at least be given a home run. Personally, I would say this is a game-ending golden snitch situation though.
"I think he needs to play the lottery tonight," Indians manager Terry Francona said. "I didn't know where it went at first. That's pretty good aim."
Teams in this article:
Players in this article: