On their first day as Mets, Robinson Cano and Edwin Diaz were already put to work ... as elves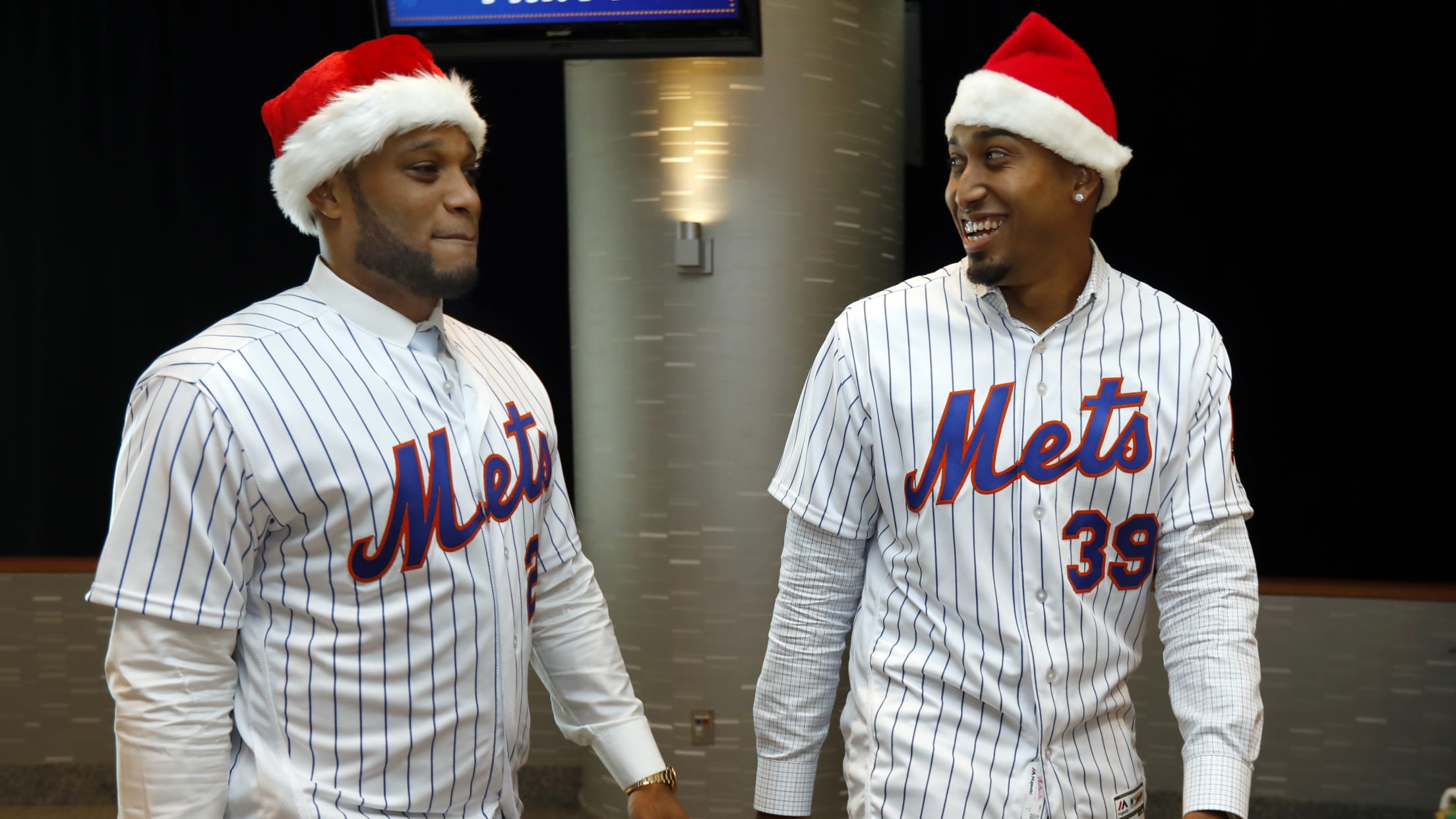 (Richard Drew)
The first day of a job is always stressful. There's paperwork to fill out, people to meet and office kitchens to find. The one positive is usually you don't have to do much and you can leave early. That wasn't the case for Robinson Canó and Edwin Díaz. After being formally introduced as New York Mets, the duo donned their new unis and headed for the team's annual holiday party to appear as elves:
Santa Nimmo with elves Robinson Cano, Edwin Diaz and Corey Oswalt at the Mets' holiday party: pic.twitter.com/8ZbmHmF95H

— Anthony DiComo (@AnthonyDiComo) December 4, 2018
And who was Santa in his blue suit sitting upon a throne of lies? None other than the owner of the best smile on the Mets, Brandon Nimmo:
Nimmo Claus has arrived pic.twitter.com/QdVp1327Up

— Pete McCarthy (@thePeteyMac) December 4, 2018
While there has been some rumors of a Mets Santa curse, Nimmo isn't worried at all:
This is peak Brandon Nimmo, discussing why he doesn't fear the Mets' curse of Santa Claus: pic.twitter.com/VsUEUSc33P

— Anthony DiComo (@AnthonyDiComo) December 4, 2018
Considering that Nimmo was Santa last year and went on to post the highest OPS on the Mets, it's fair to say he's Santa curse-proof.
Teams in this article:
Players in this article: