75 years ago, the Rockford Peaches began their inaugural season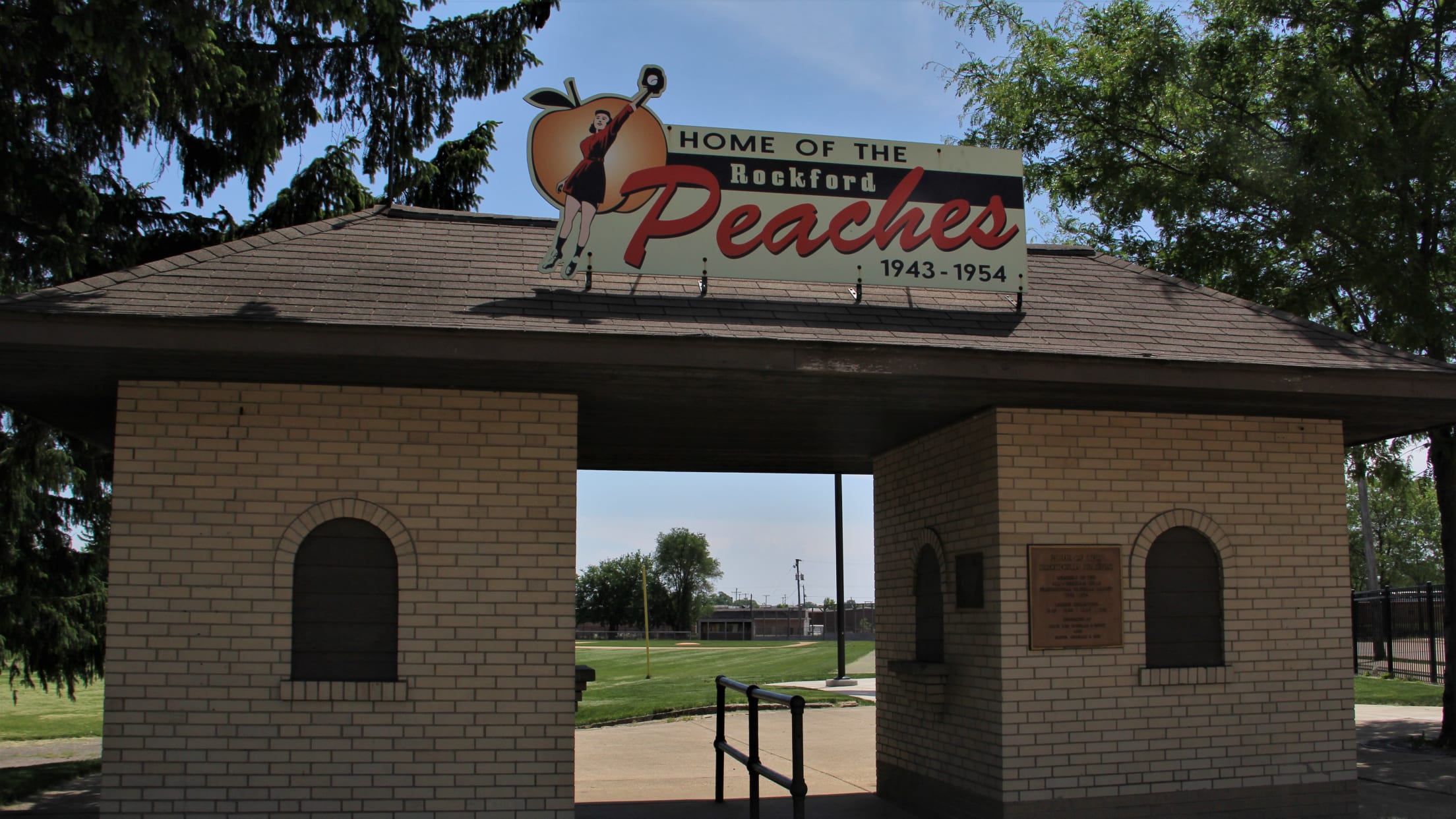 (Dan Cichalski/MLB.com)
The All-American Girls Professional Baseball League began its first season 75 years ago, on May 30, 1943, and the city of the league's flagship team, the Rockford Peaches, plans to honor that legacy with a series of events this week.
But if you can't make it to Rockford, Ill., to celebrate history, you can always honor the Peaches' impact by visiting the site of the original ballpark of the Rockford Peaches. You know, the team made famous by Geena Davis and crew in "A League of Their Own."
Beyer Stadium, home of the Rockford Peaches from 1943-54, was a community venue that, by virtue of being the first lighted stadium in the area, became the premiere location for sporting events in the post-Depression era. In addition to baseball, the stadium hosted football and track events. In the 1960s, four high schools used Beyer for its home football games but with so much use over a generation, by the 1980s, Beyer Stadium deteriorated and eventually the school district turned over the stadium to the city's park district. Unsafe conditions led to the demolition of the original Beyer Stadium in the 1990s.
But a ticket booth remained, and in 1998, the Friends of Beyer Stadium was formed and helped in the efforts to restore the site to the park that it is today. The booth was renovated, with a sign atop it designating it as the home of the Rockford Peaches.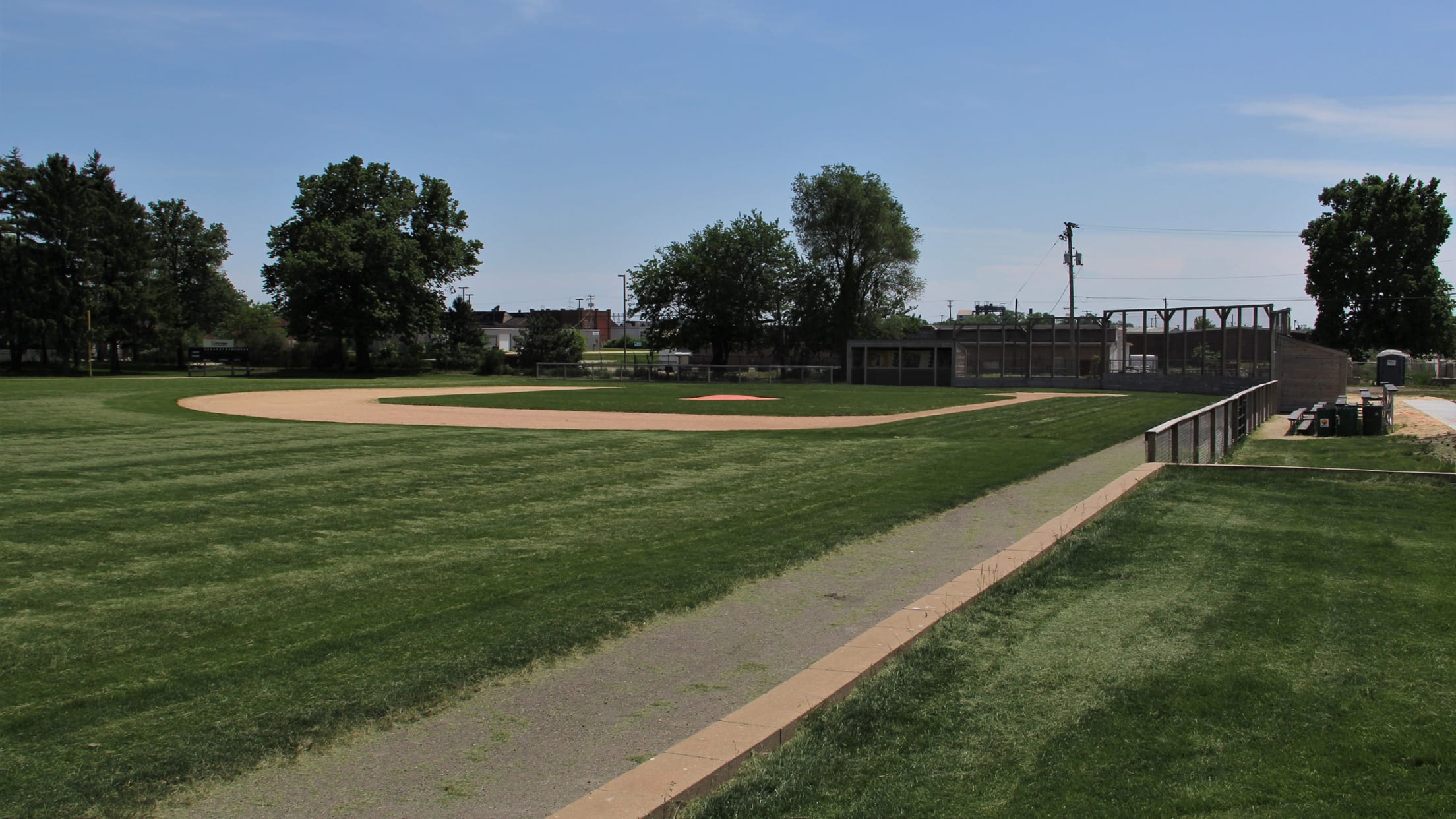 A playground was installed out in deep right-center field, and the original field was restored -- complete with backstop, dugouts and scoreboard -- on the site of the original diamond.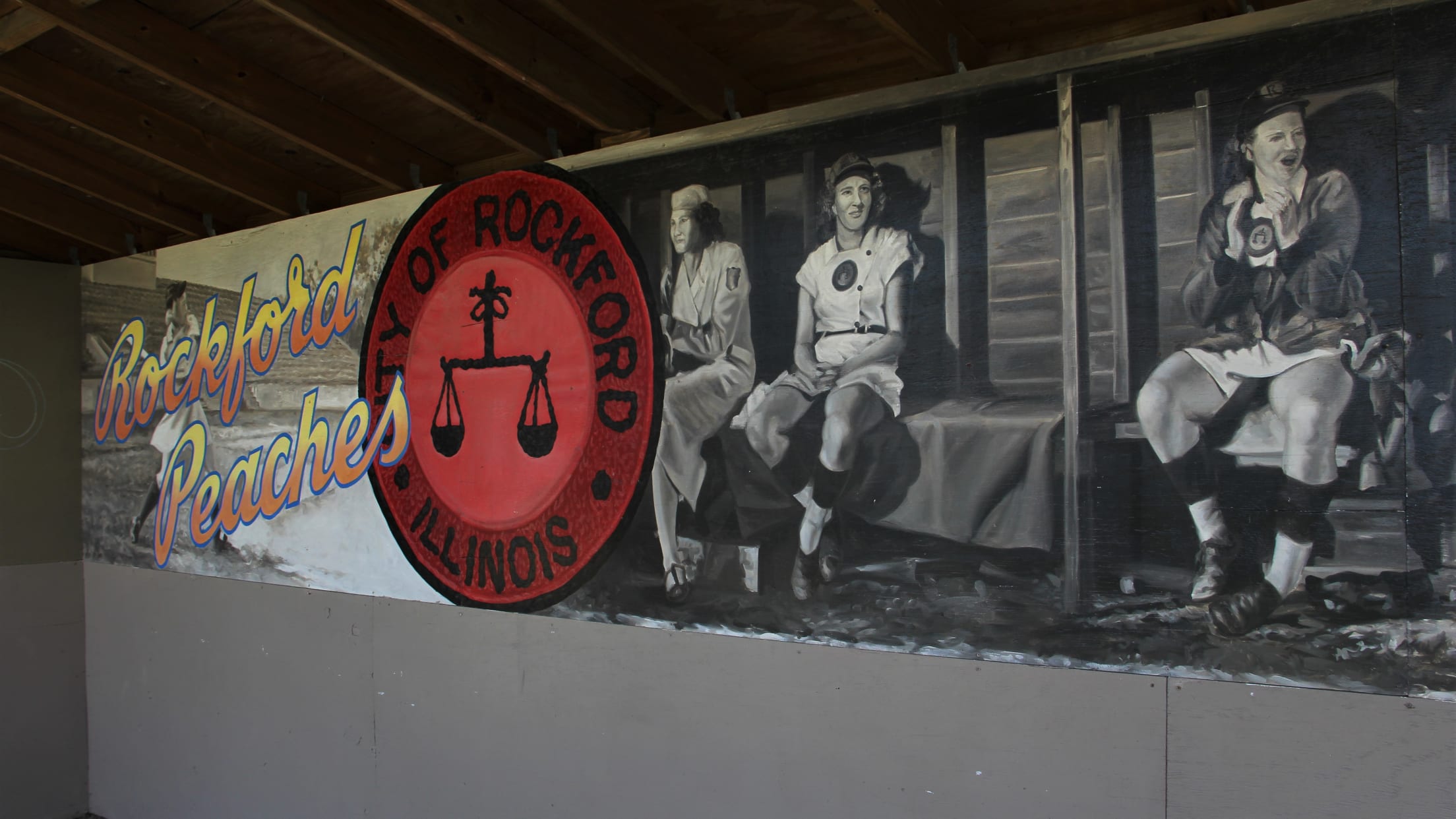 A series of stone steps leading from the ticket booth down to the playing field remains in what was the left-field corner and is visible in photos of the Peaches from the 1940s. Along the left-field line, above the field surface where the bleachers once were, the city has erected a series of informational placards depicting the history of the Peaches and the AAGPBL, culminating in the Peach Orchard, with displays honoring players like Louise "Lou" Erickson Sauer, Dorothy "Dottie" Ferguson Key, Helen "Sis" Waddell Wyatt and the Peaches ball girls.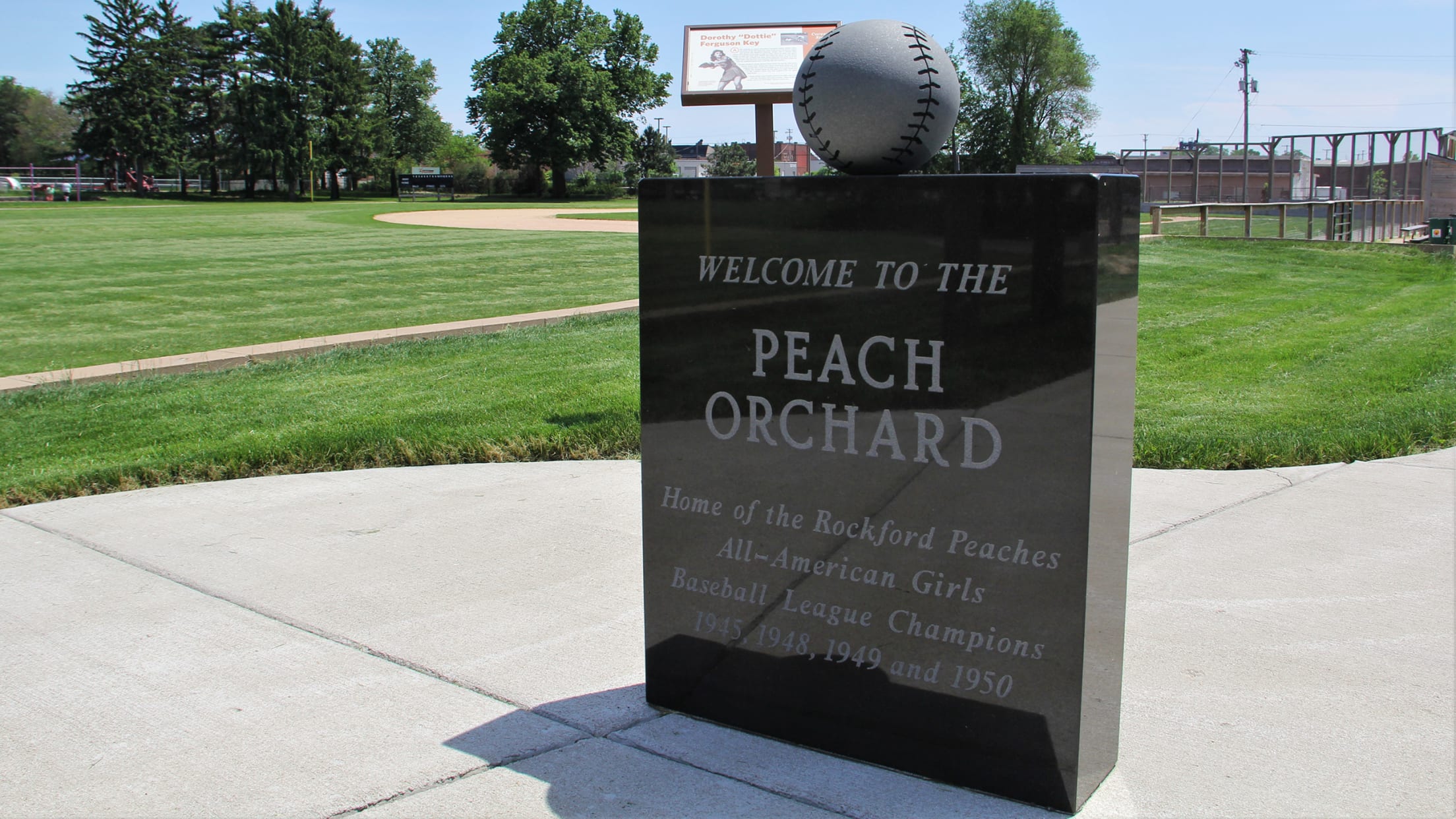 The Peaches were one of only two teams to be members of the AAGBPL in every year of its existence, from 1943-54, with the South Bend Blue Sox the other one. But only Rockford has a monument to the league and one of its premiere teams on the site where the games were played.