A Rockies fan bobbled DJ LeMahieu's homer, snatched it out of the air and let loose with relief
If you don't bring your glove to the ballpark, you might have a bit of a hard time reeling in a baseball, should one be hit in your general direction. In fact, having a glove might not even make a difference considering how tricky baseballs can be if they're flying through the air.
A fan at the Rockies' 5-3 loss to the Padres at Coors Field was given an opportunity to shine when DJ LeMahieu cracked a deep drive to right field in the sixth inning. This man, wearing a jacket so vibrant in color it might as well have been a target the ball sought from the get-go, had a bit of an adventure in his quest for a souvenir.
An initial bobble of the baseball, always a prime fear for any fan put in this guy's situation, could have spelled disaster. The ball could have tumbled back down onto the field, or into the hands of another fan ... but not tonight! No, this man persevered, catching the ball on a ricochet and triumphantly hoisting his fought-for prize in the air for all to see:
MLB.com Real-Time Correspondent Maclin Bilski caught up with the fan, a man by the name of Sam Frazier, who said his first instinct was to protect his wife: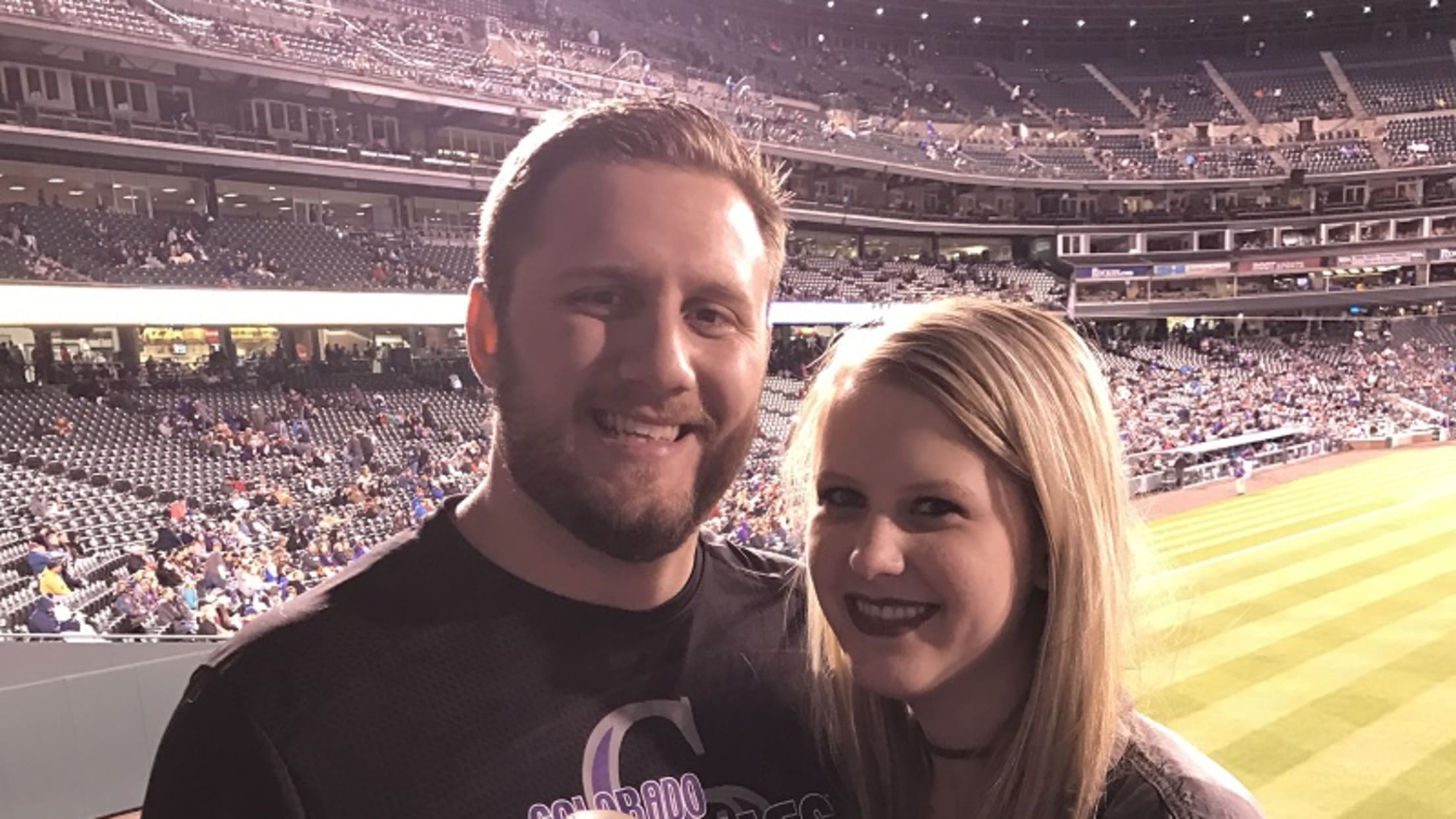 His previous experience as a college athlete prepared him for the moment, as well -- specifically his ability to catch the ball off the deflection, something he said he, "had to do" with that athletic pedigree.
Bravo, sir.
Teams in this article:
Players in this article: