Rockies manager Bud Black got to know fans by selling them tickets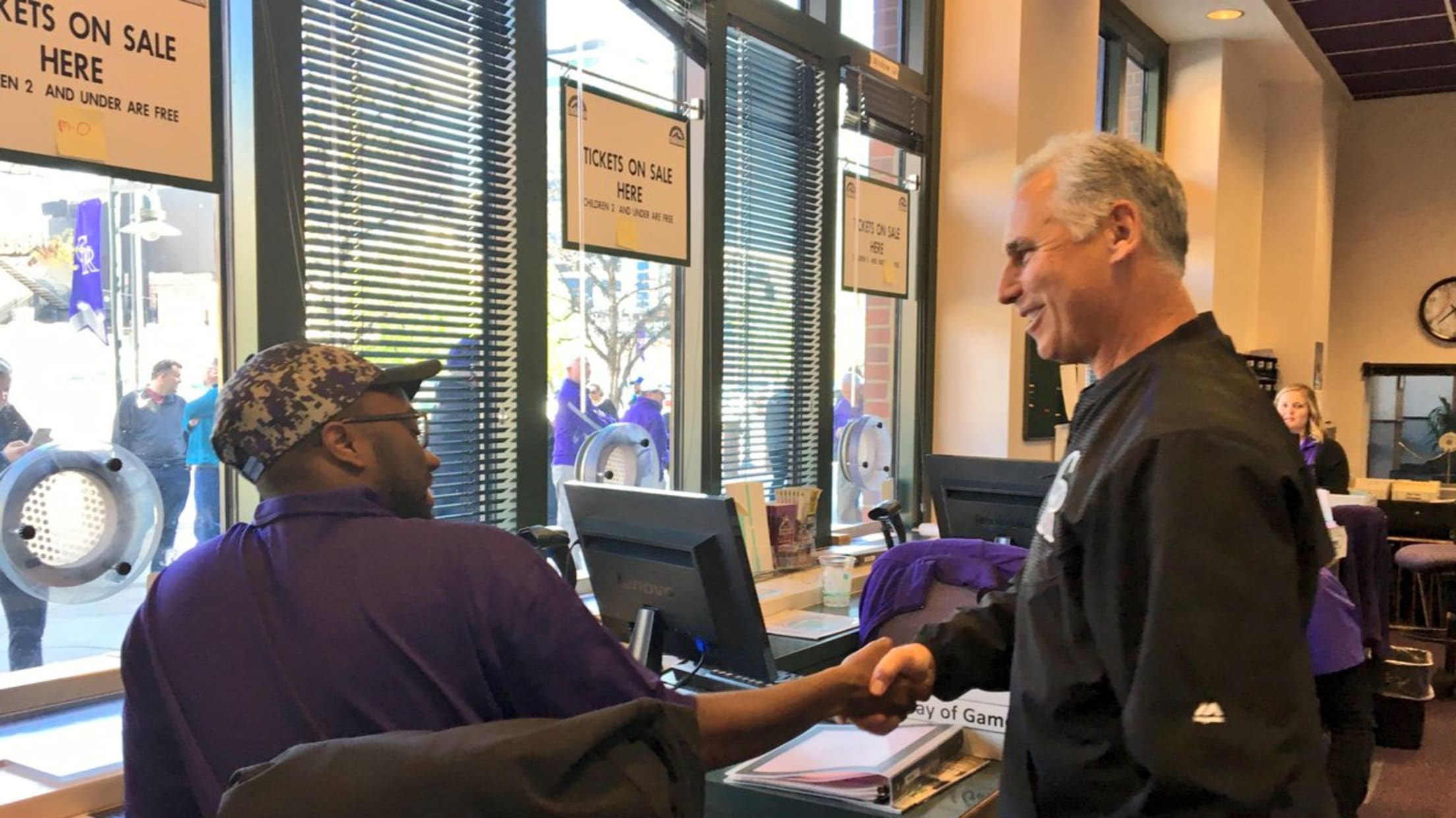 Bud Black is new to the city of Denver. In his first year of managing the Rockies, he is still getting to know the place -- the players, his staff, the shower with the best water pressure in the clubhouse. He's even had to wear multiple hats, as Charlie Blackmonhas insisted on Black throwing batting practice to him every day! But Black's not letting all those adjustments distract him from getting to know the fans.
Prior to to Saturday night's 12-3 victory over the Giants, Black took over one of the Coors Field ticket windows for a surprise face-to-face with Rockies fans.
Bud Black just surprised fans and staff at the #CoorsField Ticket Windows. Very cool gesture! pic.twitter.com/AJMP7W1zlG

— Colorado Rockies (@Rockies) April 22, 2017
Conversation extended beyond "what section?" and "how many?" You can see Black engaging in some small talk with his customers.
Buddy making new friends, locked into a little @wyoathletics-@GoAztecs talk at the #CoorsField Ticket Windows. pic.twitter.com/FnvvWxnHad

— Colorado Rockies (@Rockies) April 22, 2017
It's not clear how much currency San Diego State holds in Denver, but, regardless, building rapport requires some level of personal sharing. As long as he didn't overcharge the visitors to his window, it looks like Black may be forming those relationships in his new city.