The Rockies set a club record by scoring 13 runs in one inning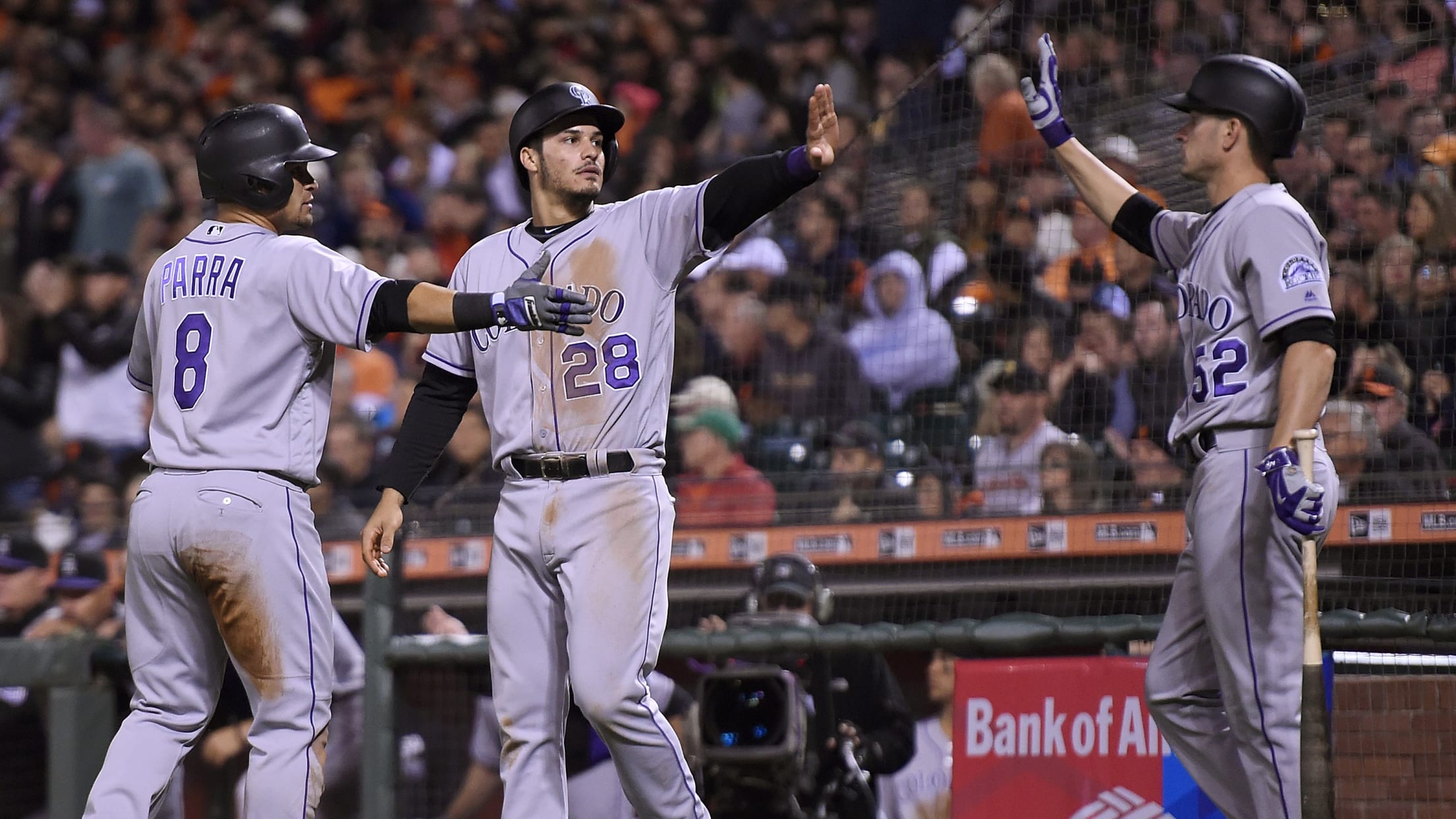 <> at AT&T Park on May 5, 2016 in San Francisco, California. (Thearon W. Henderson)
You may have heard about the Mets scoring a ridiculous 12 runs in one inning last weekend and been like, "Holy Bobby Bonilla! That is a lot of runs! We probably won't see that many runs in one inning again this season!"
Well, the Rockies topped the Mets (in a game that was also against the Giants) on Thursday. In the fifth inning, they plated 13 (!) runs on their way to a 17-7 victory. According to MLB.com's Thomas Harding, it was a franchise record and the most by any team in any inning since the D-backs in 2010. That's the age of a high school freshman. That's a number Vin Scully waxes poetic about.. That's a baker's dozen, Bob.
Here's what 13 runs looks like in GIF form:
And here's what it looks like in Vine form:
Colorado had nine hits in the frame -- including four doubles, four singles and just one home run (by Trevor Story, of course). The also walked once and got hit by a pitch once. Although 13 is a large number, we're definitely surprised no other Rockies team has reached and/or obliterated that plateau ...
Teams in this article:
Players in this article: