Rockies show off some larger than life fashion sense on 'Whiteout Flight' to Miami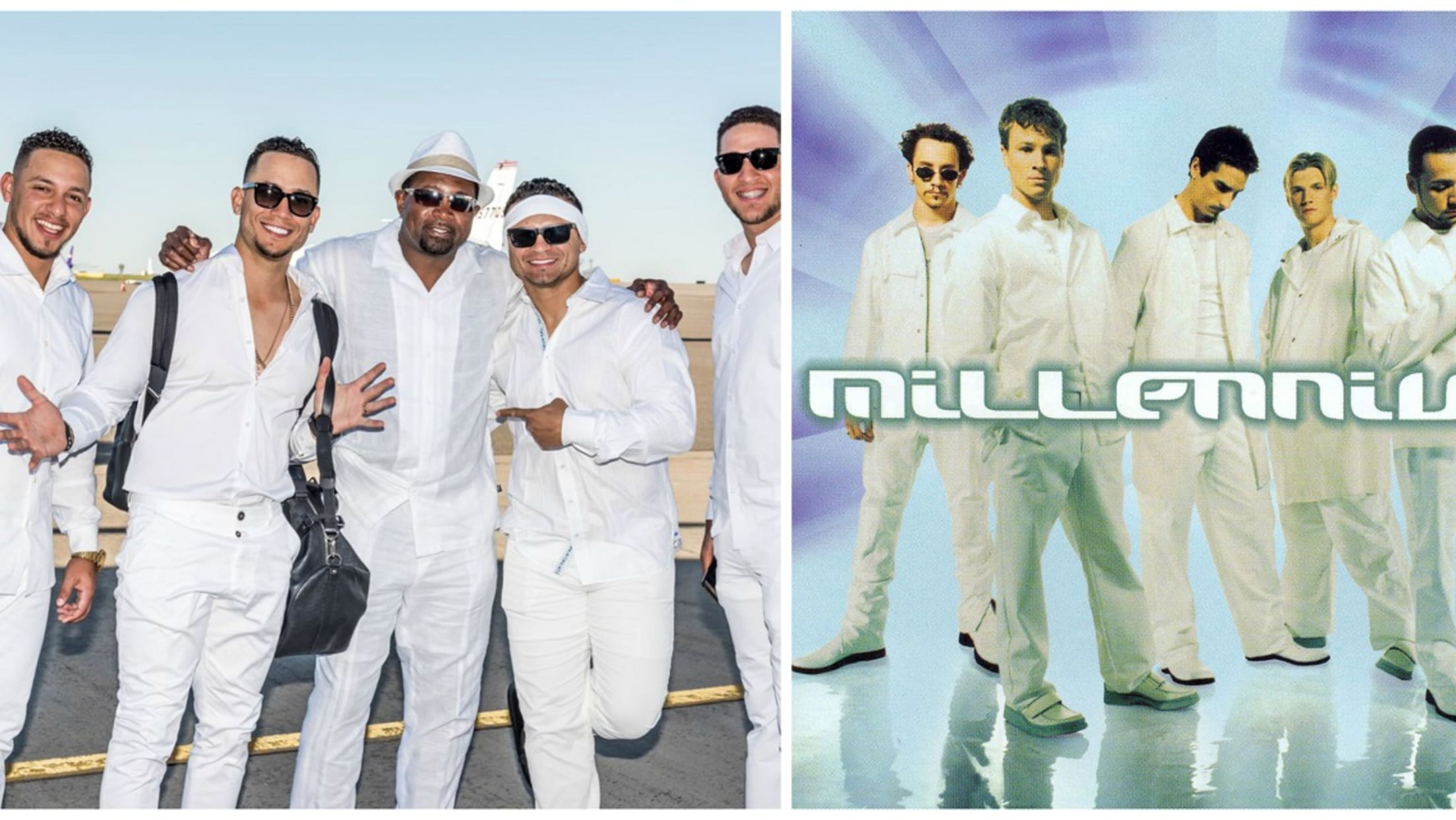 After finishing off a sweep of the Yankees at Coors Field on Wednesday, the Rockies were in a celebratory mood. So, as happens now and then for teams during a season, it was time for a themed flight!
In this case, the Rockies all wore white outfits for their flight to Miami. Yes, that's correct, they donned all-white, and by the looks of it everybody seems to have committed to the assignment pretty well.
The flight to Miami is a whiteout. What a good looking group! pic.twitter.com/bVHDoQo9ji

— Colorado Rockies (@Rockies) June 16, 2016
The quartet of Cristhian Adames, Carlos Gonzalez, Gerardo Parra and Carlos Estevez may also have inadvertently recreated the Backstreet Boys' classic Millenium album cover with this pose, thankfully captured by the team's Twitter account:
What do you think, @backstreetboys? 🤔 pic.twitter.com/0gd9fGwPII

— Colorado Rockies (@Rockies) June 16, 2016
And the whole concept of being in fancy white outfits at an airport hangar called to mind BSB's iconic video for "I Want It That Way," which was at one point back around the turn of the century a ubiquitous pop classic as catchy as it was inescapable:
Nostalgic boy band moments aside, a few players -- Charlie Blackmon, Daniel Descalso and Tony Wolters -- warranted special shout-outs from the team account:
Whiteout Flight creativity winners:

🏆 Blackmon (overalls)
🏆 Wolters (onesie)
🏆 Descalso (light up shoes) pic.twitter.com/y95Hd7j3eT

— Colorado Rockies (@Rockies) June 16, 2016
The bar has now been raised for future themed flights this season, so may we make a similar boy band-related suggestion for the next entry?
Teams in this article:
Players in this article: