A family of Royals fans saved a dog locked in a car in the Kauffman Stadium parking lot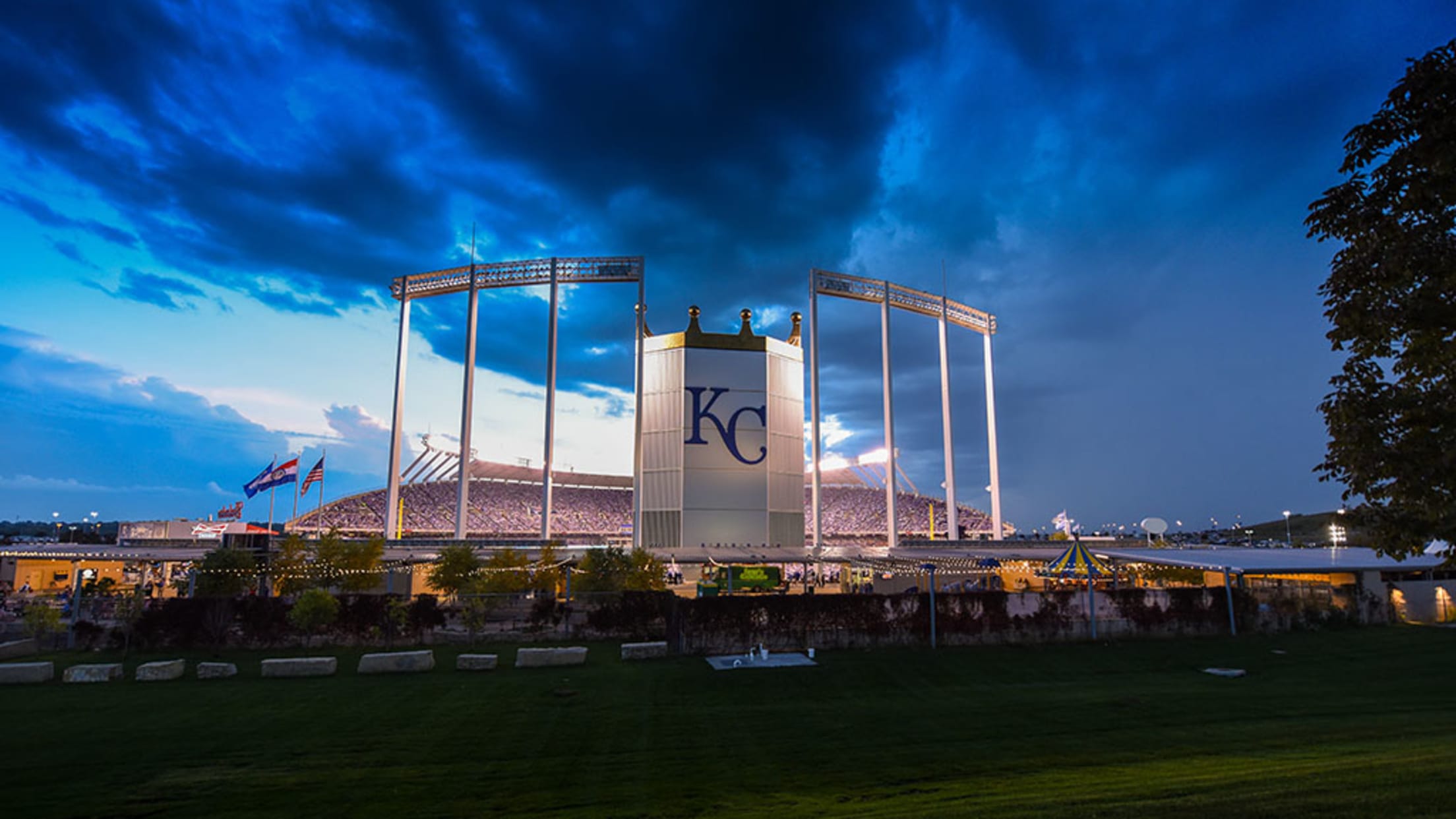 KANSAS CITY, MISSOURI - JUNE 1: A general view of Kauffman Stadium during a Kansas City Royals night game on June 1, 2016 in Kansas City Missouri. (Photo by Kansas City Royals/MLB Photos via Getty Images) (MLB Photos/Getty Images)
The Royals walked off in the 13th inning of Sunday's 2-1 victory over the Tigers, but one family of Royals fans missed it. And yet, they probably don't regret it.
As reported by the Kansas City Star, Josh Lee and his family left the game in the eighth inning, with the game still knotted, 1-1. On their way out, the group rescued a dog locked in a car in the Kauffman Stadium parking lot during a 90-degree afternoon, possibly saving its life. The Star's Pete Grathoff interviewed Lee after the fact:
"It was a puppy that was maybe 16 weeks old, Josh Lee said. The fans called the Kansas City police department, who radioed Royals guest services.

'They witnessed/assisted in getting in the car," Lee wrote in a Twitter interview. 'We had water ready for him. They took him into guest service office and left a note for owner. [If] owner doesn't claim, my brother will keep him.'"

Read more here: http://www.kansascity.com/sports/spt-columns-blogs/for-petes-sake/article84741977.html#storylink=cpy
Josh also tweeted the ordeal:
turned him over to @Royals staff who will keep him and deal with owners, if they claim him. If not, my bro will keep him. People are dumb.

— Hyper Ten Shin (@Notre_Josh) June 19, 2016
"We very well may have saved [the pup's] young life," Lee told The Star.
So sure, missing the end of the game is never fun, but the Lees made it count.