Have no fear, stolen base fans: The Royals re-signed Terrance Gore to a MiLB deal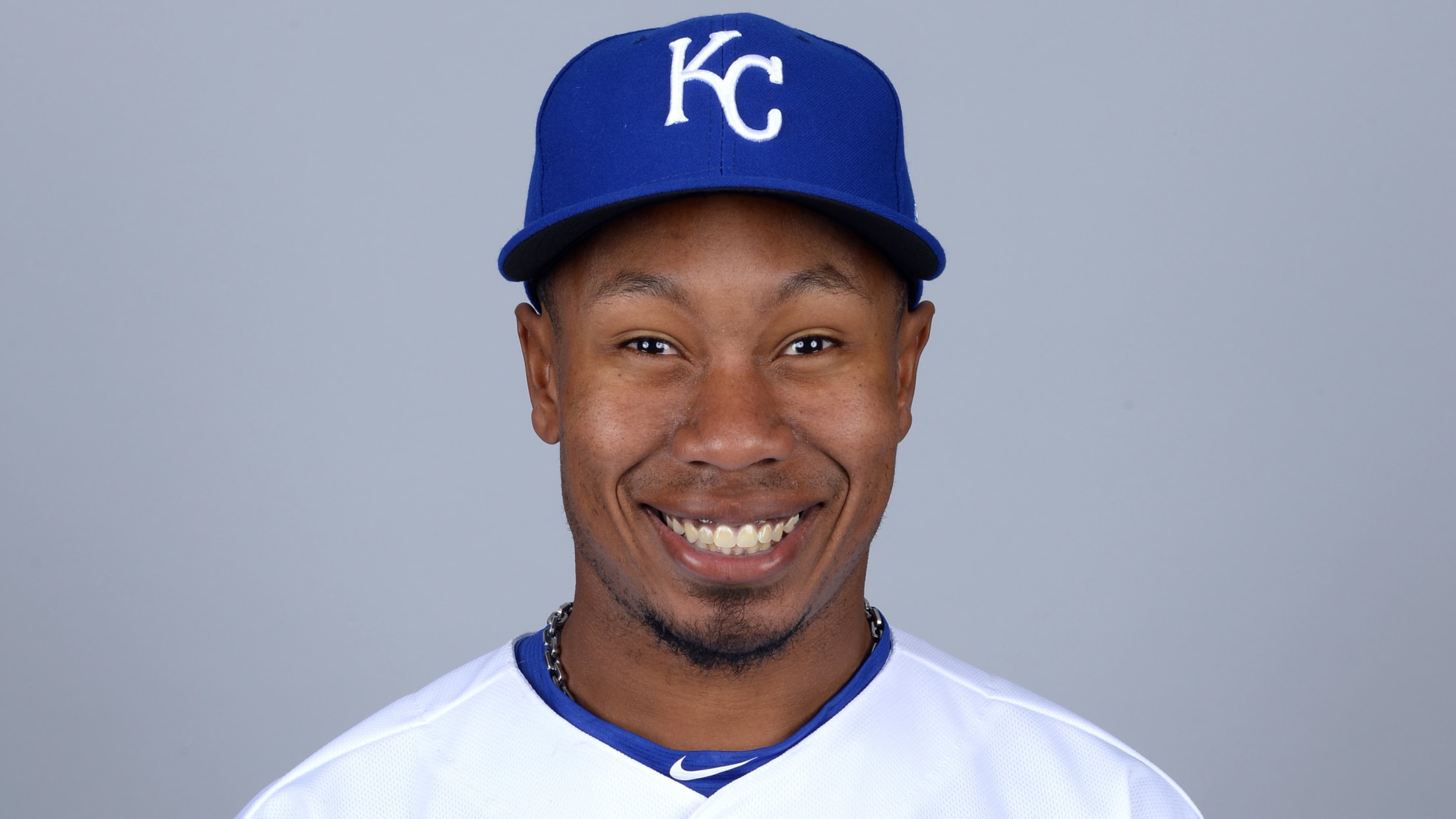 SURPRISE, AZ - FEBRUARY 20: Terrance Gore #0 of the Kansas City Royals poses during Photo Day on Monday, February 20, 2017 at Surprise Stadium in Surprise, Arizona. (Photo by Ron Vesely/MLB Photos via Getty Images) (Ron Vesely/Getty Images)
The non-tender deadline passed on Friday, meaning a number of interesting players are now free agents. That includes starting pitchers Mike Fiers and Drew Smyly, Cubs reliever Héctor Rondón and the pilates-doing, dinger-hitting Matt Adams. Royals pinch-runner extraordinaire Terrance Gore was also on that list.
Fortunately, for all fans of basepath demons, the Royals quickly re-upped him to a Minor League deal as reported by MLB.com's Jeffrey Flanagan:
Source confirms that the Royals indeed will try to re-sign Terrance Gore to a Minor League deal soon. They see value in him, but because he was out of options didn't want to be forced to commit him to 25-man roster next spring.

— Jeffrey Flanagan (@FlannyMLB) December 2, 2017
If you were wondering why this is important, let me count the ways:
1. This triptych of photos. Can a team really not afford to have a player like this in the organization?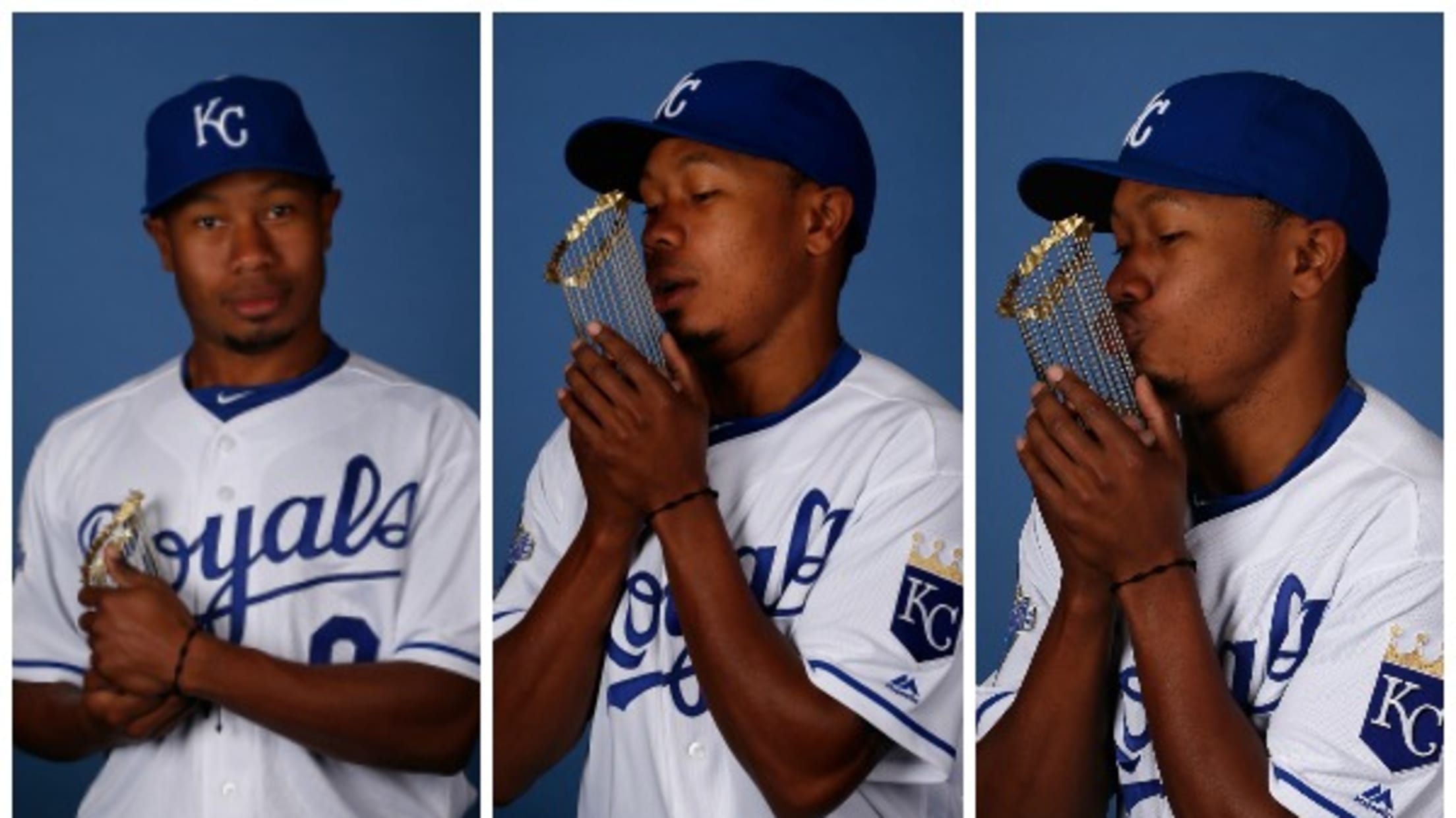 He's one of the few major Leaguers to wear No. 0.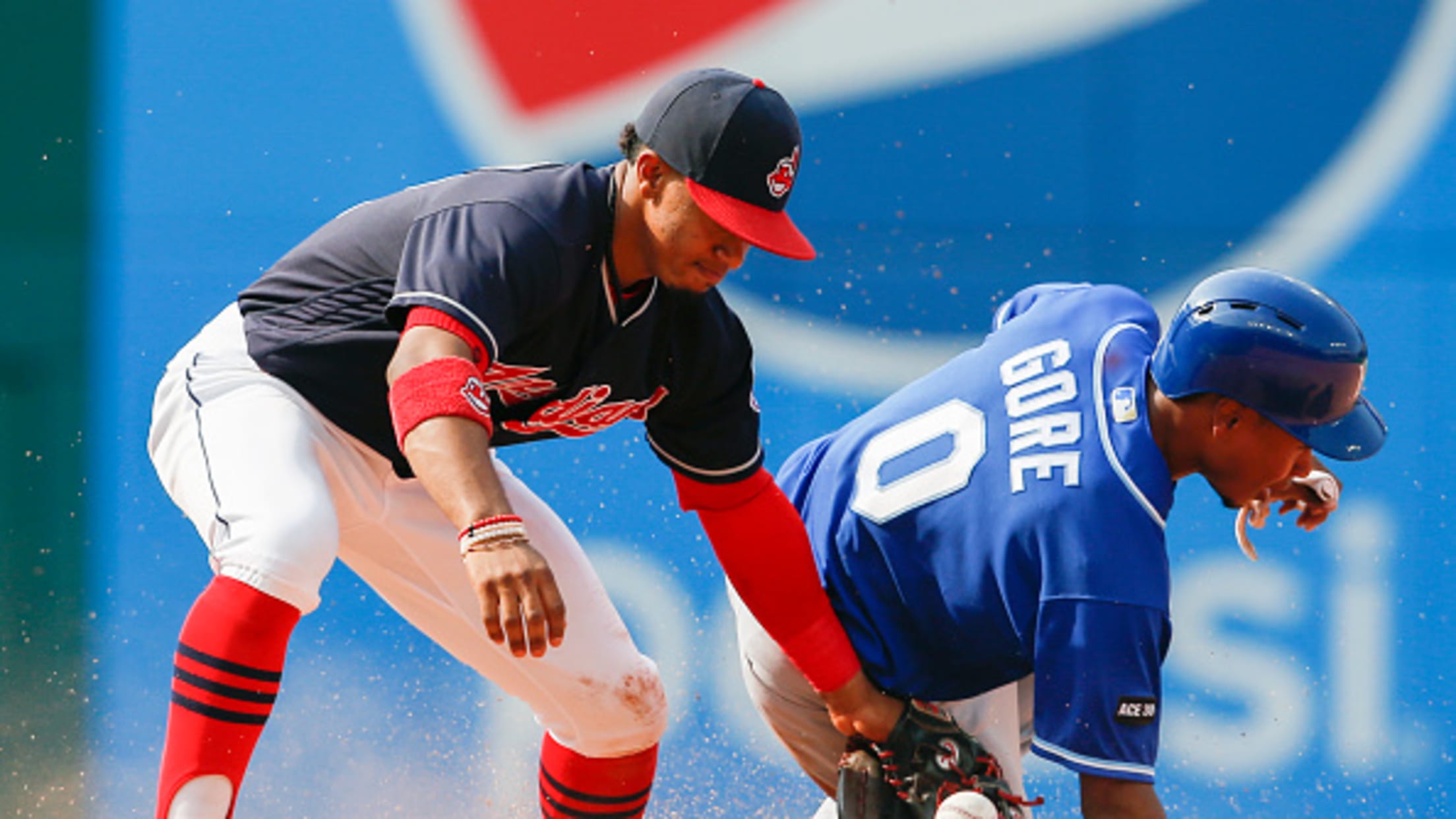 His uniform number matches his hits total. This despite Gore appearing in 49 Major League ballgames.
4. He has more stolen bases (21), than career plate appearances (14).
He's only 10 steals behind Herb Washington for the most career stolen bases without a hit.
Washington, as you may know, was a sprinter that hadn't played baseball since high school until Charlie Finley signed him.
The next person behind Gore and Washington on the most steals without a hit: Mel Stocker, with four.
And now, if Gore can force his way back to the Royals Major League squad, he'll have a chance of continuing his assault on that very strange leaderboard. When that day comes, we can only hope he'll have new tiny trophy to caress.
Teams in this article:
Players in this article: