Ryan Verdugo tossed the first perfect game in CPBL history, but needed a walk-off to get the win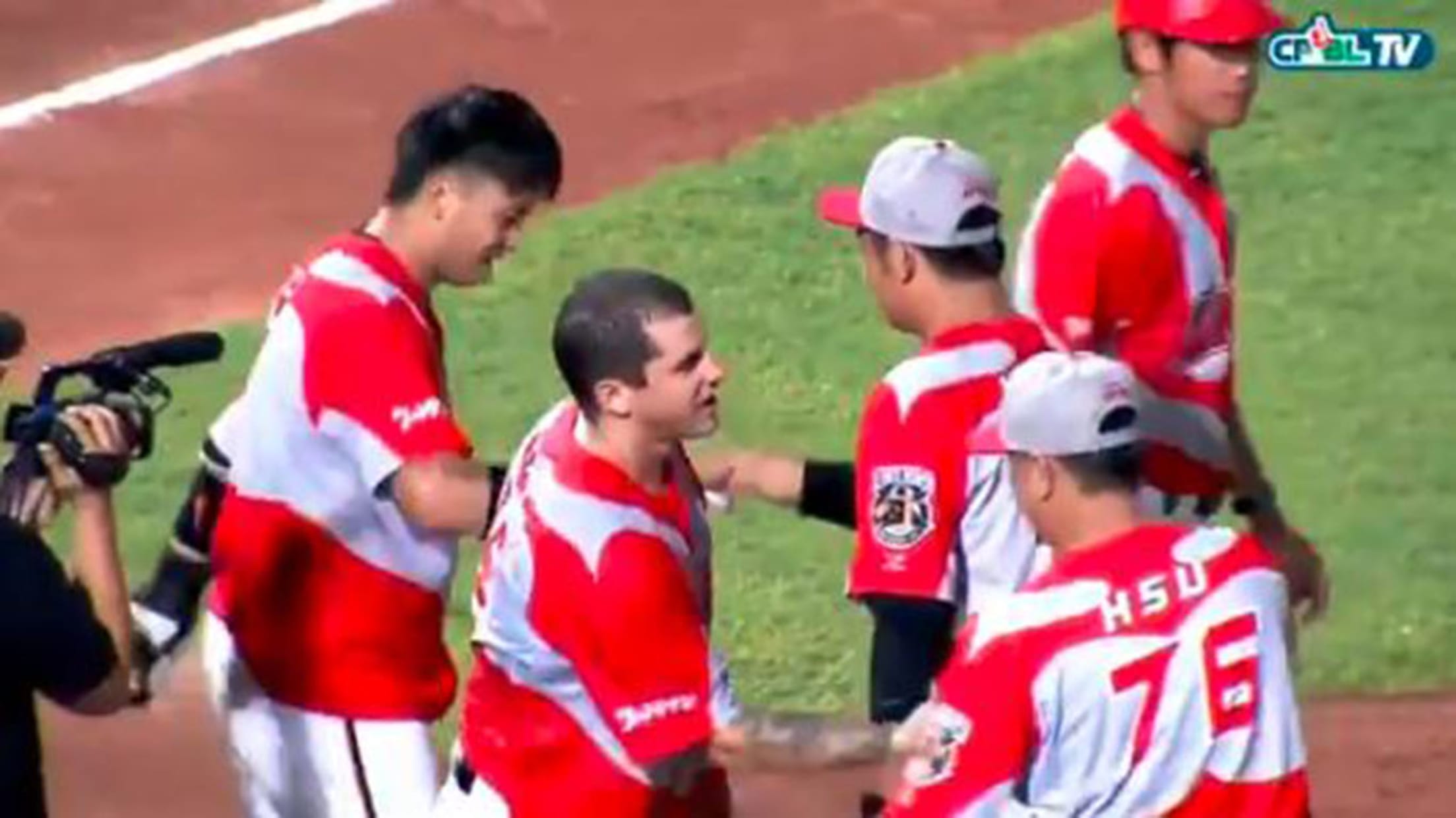 (Chesterton, Eric)
One of the most common cliches spoken about starting pitchers -- whether by commentators or the pitchers themselves -- is that they need to put their team in a position to win the game. There's no better way to do that than to throw a perfect game. But, even then, you still need a little help from your teammates to pick up the win.
On Sunday, Uni-President 7-Eleven Lions pitcher (and former Kansas City Royal) Ryan Verdugo threw nine perfect innings -- the first in the history of the Chinese Professional Baseball League -- yet, he wasn't in position to earn the win. You see, the Lions hadn't scored against the Chinatrust Brothers either. It wasn't until third baseman Kuo Fu-Lin led off the ninth inning with a walk-off home run that Verdugo earned his perfect game.
You can not write a better script than this. #UniLions' Ryan Verdugo pitched 9 perfect innings and his teammates 郭阜林 (Kuo Fu-Lin) finished the game with a walk-off home run. Final score, Uni-Lions 1 : Brothers 0.

Verdugo's final line: 9IP, 0ER, 0H, 0BB, 8K, 92 pitches. #CPBL pic.twitter.com/0PvKnmW2vb

— CPBL STATS (@GOCPBL) October 7, 2018
A perfect game is often held up as a great individual achievement for a pitcher, but, if there's any lesson to take from the first perfect game in CPBL history, it's that, properly considered, a perfect game is truly a team effort.