Scooter Gennett proves that even Major Leaguers sometimes have trouble hitting a baseball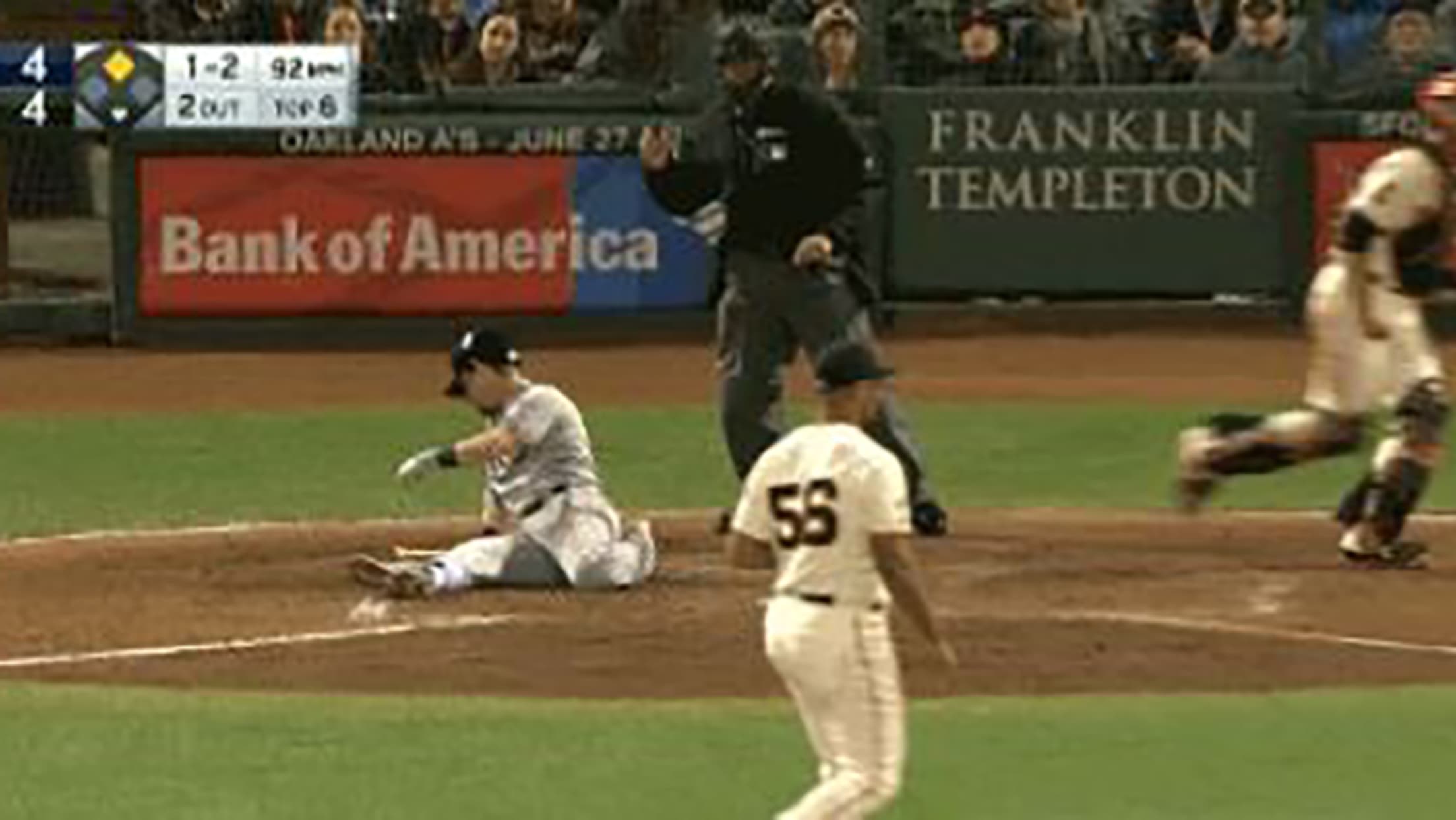 (Clair, Michael)
Hitting a baseball is very, very, very hard. The fact that you are reading this instead of sitting in a Major League dugout is proof of this. Even when you are a Major League hitter, sometimes a baseball proves impossible to hit.
The Brewers' Scooter Gennett was the most recent player to learn this lesson during the Brewers' tilt against the Giants on Monday. In the top of the sixth, Albert Suarez brought his 92-mph sinker and, like a fallen hero in a 1940s melodrama, Gennett went down.
Or, perhaps that's not the right metaphor. Maybe he's more like a bunny slowing falling over.
Or maybe Gennett found inspiration in this:
Or perhaps he was simply making performance art about the danger of honey bee colony collapse.
We may never know. Which could be the point: This is the strikeout that can be anything to anyone.
Of course, given that there was also a skateboarding dog at this game, maybe the whole thing was just an internet meme come to life.