Scooter Gennett's Players' Weekend ensemble is a tribute to Dale Earnhardt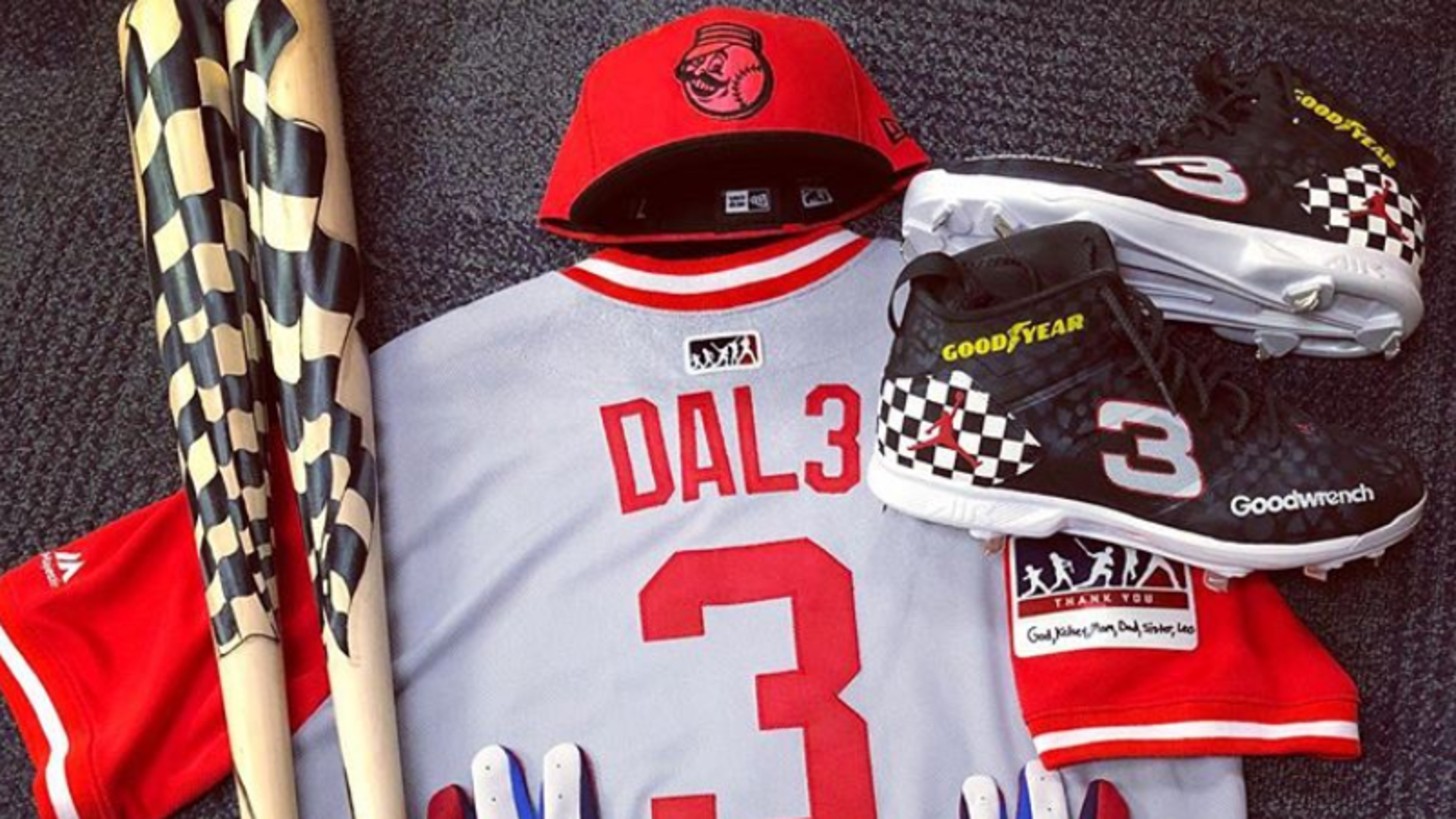 For some Major Leaguers, Players' Weekend is a great opportunity to shout out someone important to them on the back of their uniform. Last year, Trevor Williams wore "EV" to honor Pearl Jam singer Eddie Vedder. This year, Dallas Keuchel chose to feature longtime Astros clubhouse assistant David Burd by literally wearing "DAVID BURD" on his uniform.
Reds second baseman Scooter Gennett is taking this to a whole new level by putting together this impressive Dale Earnhardt-themed ensemble for the upcoming weekend.
A lifelong Earnhardt fan, Gennett has honored the NASCAR legend before, rocking an Earnhardt-themed bat decal earlier this year and actually switched his number to 3 at the beginning of this season because of the iconic race car driver.
Gennett recently showed a willingness to hop behind the wheel of a race car himself, visiting the Kentucky Speedway to get some high-octane laps in around his local NASCAR track.
Teams in this article:
Players in this article: