See how baseball players bid farewell to 2017 on social media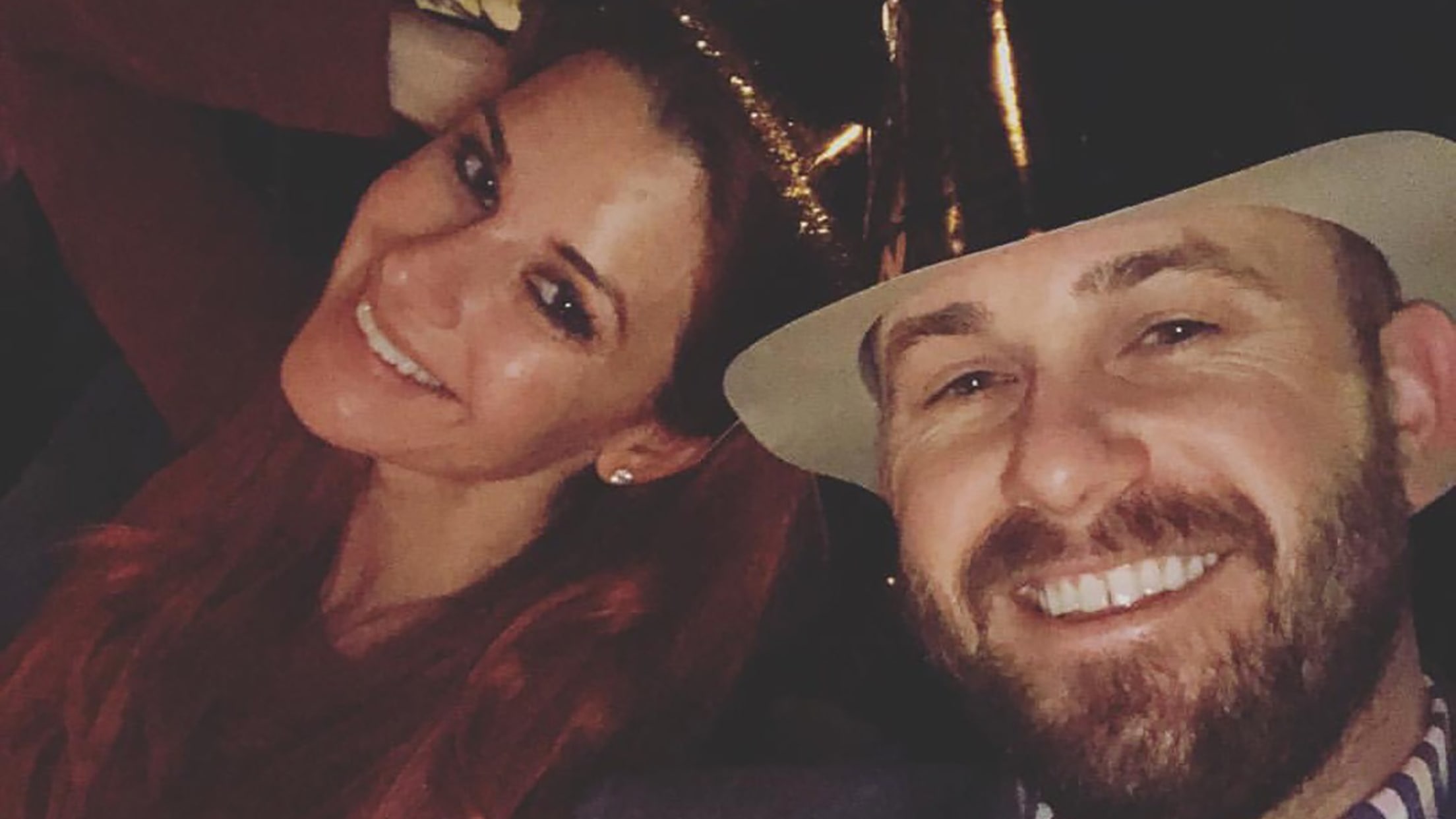 Well, 2017 is history. 2018 is here, and it's time to say farewell to the year that was.
Across social media, baseball players are embracing the new year while taking the opportunity to reflect on the past 365 days -- and how that time span affected them personally.
Here's a look ...
Can't wait to see what 2018 has in store!! 18 days and I get to marry my best friend! That's the best start I could think [email protected] pic.twitter.com/qOLCzc5KQI

— Parker Bridwell (@PBrid91) January 1, 2018
Happy New Year everybody! pic.twitter.com/6voC0kp9Dm

— andrew mccutchen (@TheCUTCH22) January 1, 2018
Happy New Year from my family to yours! 🎊🎆 pic.twitter.com/IIG7vi1Equ

— Rene Rivera (@ReneRivera13) January 1, 2018
Happy New Year! Cheers to a new year of memories!

— Kyle Schwarber (@kschwarb12) January 1, 2018
Goodnight 2017. 2018, you've got big shoes to fill. pic.twitter.com/GFR0zQfWkz

— Craig Breslow (@CraigBreslow) January 1, 2018
Happy New Year , I wish you all a wonderful 2018. Feliz Año Nuevo, que tengan un maravilloso 2018! @Mariners @LosMarineros @HolliMartinez1 https://t.co/zwDzxMZLBA

— Edgar Martinez (@11EdgarMartinez) December 31, 2017
May your 2018 be the stuff that dreams are made of! #HappyNewYear pic.twitter.com/zQ2rtq5UEg

— Houston Astros Orbit (@OrbitAstros) January 1, 2018
New Years is all about staying in, eating pizza, drinking wine and then eating your wedding cake to start off the 2018 year right! #NotTraditional

— Nick Wittgren (@N_Witt) January 1, 2018
#2017BestNine, what a year!! Ready for 2018 #HappyNewYear 🥂 https://t.co/eCiwSGkgql pic.twitter.com/WetSzK3T06

— Justin Verlander (@JustinVerlander) January 1, 2018
Thank you 2017. For the ups and the downs. Triumphs and failures. Thank you because you have only made me stronger, more prepared and more focused on being a better "me", in every sense, in 2018. Have a happy new year, everyone. #iamgary #magnusstrong pic.twitter.com/NrqgMZgxua

— Gary Sanchez (@ElGarySanchez) January 1, 2018
Happy New Years to everyone!! I hope 2018 is filled with health and happiness!! 🎊🍾🎊🙏🏽🙏🏽🙏🏽

— Danny Valencia (@dannyvalencia19) January 1, 2018
how are you celebrating New Year's Eve? I'm trying to find @EireannDolan before midnight because *apparently* I embarrassed her at dinner when I told everyone to that we would "see them next year!"

— Obi-Sean Kenobi Doolittle (@whatwouldDOOdo) January 1, 2018
A year ago today I had the best day of my life. Surrounded by family and friends that I love deeply. I hope everyone has a meaningful, exciting, motivating and most importantly a Happy New Year! Year one in the books and now we begin year two 🙏🏻. I love you @SimoneReports pic.twitter.com/AaNJjOT39S

— Daniel Robertson (@DanielRob99) December 31, 2017
Happy New Year to all of my twitterati, thanks for all your interactions in 2017. Wishing you all the best for 2018. #Felizanonuevo2018 pic.twitter.com/u2Jsp8r5ei

— Robinson Chirinos (@robinson28ch) December 31, 2017
From the Piña house🍍to yours, Happy New Year 🎉⚾️🍾 Feliz Nuevo Año a todos pic.twitter.com/dOjQj73aDA

— Yulieski Gurriel (@el_yuly10) December 31, 2017
Happy New Years! #2018 pic.twitter.com/igxHCSr3Lf

— Marcus Stroman (@MStrooo6) December 31, 2017
First of all I would like to give thanks to God for this year. It was a successful year with joy, there was also sadness. But in the end God always provides and we overcome victorious! Always in his glory we'll continue to be, this new year in 2018 full of love, unity and pic.twitter.com/2nUhIgz5Gs

— eduardo jose escobar (@escobarmaracay) December 31, 2017
peace.
May God bless you all and never lose faith, for in God he will heal all things in my beautiful Venezuela 🇻🇪. All the best in the world and Happy New Year wishes to you all, your son from El PiCA to the world!

— eduardo jose escobar (@escobarmaracay) December 31, 2017
Little known fact - when it's both your anniversary and #NewYearsEve , you turn purple. #HappyNewYear from somewhere down under! pic.twitter.com/IglCkB9QVw

— Mark Melancon (@Mark_Melancon_) December 31, 2017
2017 was an amazing year of growth for me. I am thankful for all that I learned this year and all the wonderful memories shared. Now I'm eager to take what I've learned and forge forward into 2018. Happy New Year 🎆 🎩🎇🎉 #2017bestnine pic.twitter.com/1THXarnbTg

— Hunter Pence (@hunterpence) December 31, 2017
Unforgettable 2017 ✊🏼 can't wait to see what 2018 holds! Happy New Year to all! pic.twitter.com/afoT4I5dZV

— Rhys Hoskins (@rhyshoskins) December 31, 2017
2018... see ya soon. pic.twitter.com/rBnNXThCwa

— Rookie Davis (@rookdavis24) December 31, 2017
Happy 2018 to everyone. Wish you all a blessed and prosperous new year!
Feliz 2018 a todos. Les deseo un año lleno de bendiciones y un próspero año. #HappyNewYear pic.twitter.com/m6X8ayVTsC

— Adrián González (@Adrian_ElTitan) December 31, 2017
2017 has given us so much to be thankful for... we are so blessed! #2017bestnine pic.twitter.com/1CY9lb9T1i

— James McCann (@JamesMcCann34) December 31, 2017