Seven last-minute Halloween costumes to show off your baseball fandom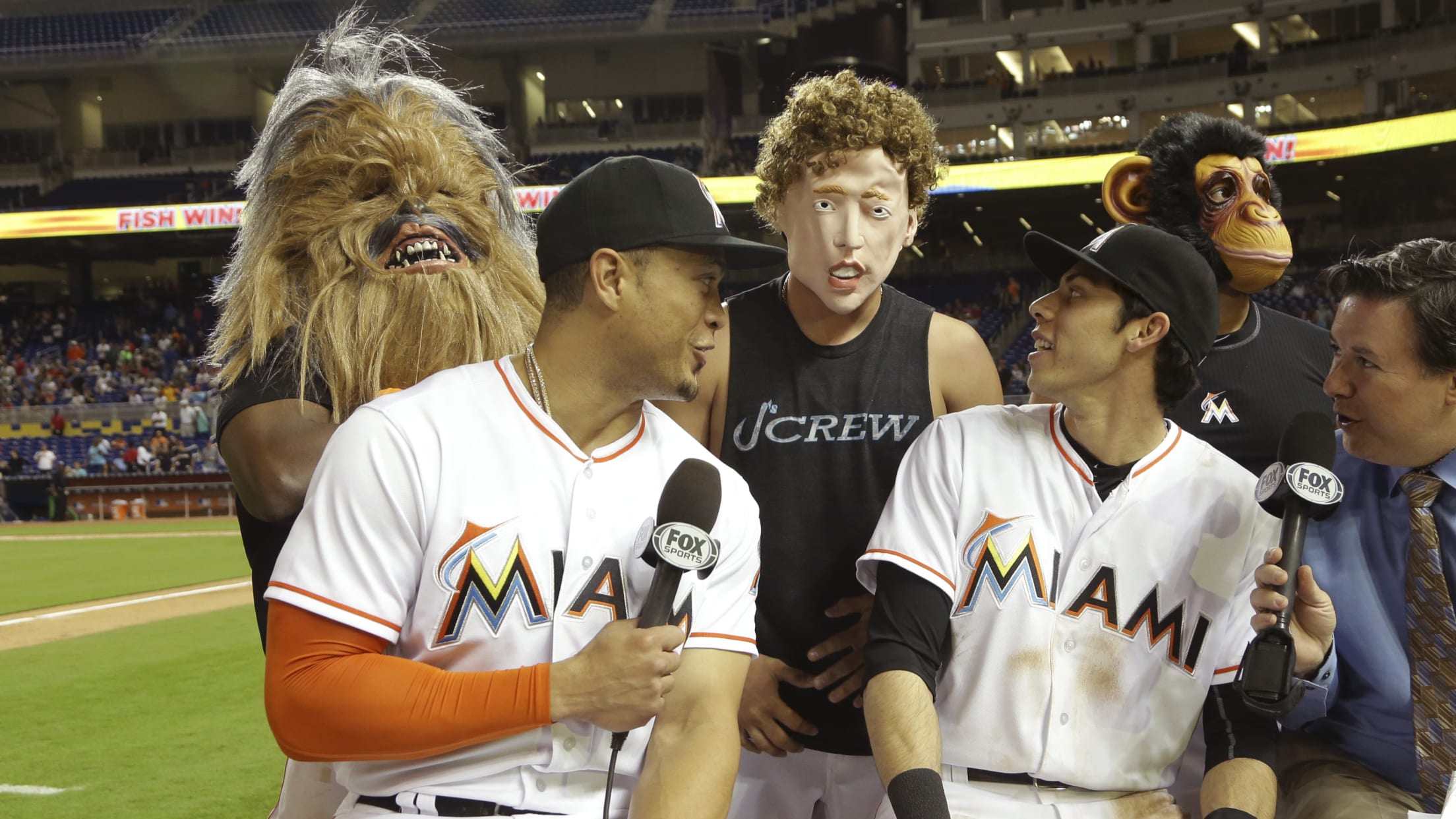 (Lynne Sladky)
Need a last-minute Halloween costume? Want something for the holiday that will also remind everyone that you love baseball? You're in luck. Here are seven last-minute ideas for you.
The Yankees Dugout Interviewers
Directions: This one is a great choice for the Halloween group on a budget, because even the Yankees pulled this off with whatever objects were on hand. Just throw on a Yankees jersey, or if this is truly last minute, draw some pinstripes on a white tee-shirt. Then grab a paper cup for the microphone, a snack container for your camera ... or whatever you have around. It's what the Yankees players did!
Pro-level: For new parents, pay homage to the Baby Bombers by ... dressing up your baby's playgroup as the dugout interview crew. The Instagram likes are rolling in by the mere mention of that.
Adrián Beltré's on-deck circle
Directions: Turn Beltre's ejection into your Halloween fun. All you need is a Rangers helmet and a throw rug that you can drag from Halloween party to Halloween party.
Pro-level: Incorporate Beltre's hatred of having his head touched by setting up a snakes-in-a-can-of-nuts-esque booby trap under your helmet for anyone that dares rub your dome.
Ghostbuster Jon Gray
Directions: The Rockies hurler already hunts ghosts in the offseason, so why not combine the two. You'll just need a Rockies cap, a long wig (for Gray's luscious locks), a brown jumpsuit and a nametag.
Pro-level: Film your entire "Sweded" version of the movie! Instead of proton packs, carry around a bag of baseballs. Change lines to things like 'Don't cross the signs!" or "Gray, when someone asks if you're a god-tier starter, you say YES!" The options are limitless.
Aaron Loup Garoup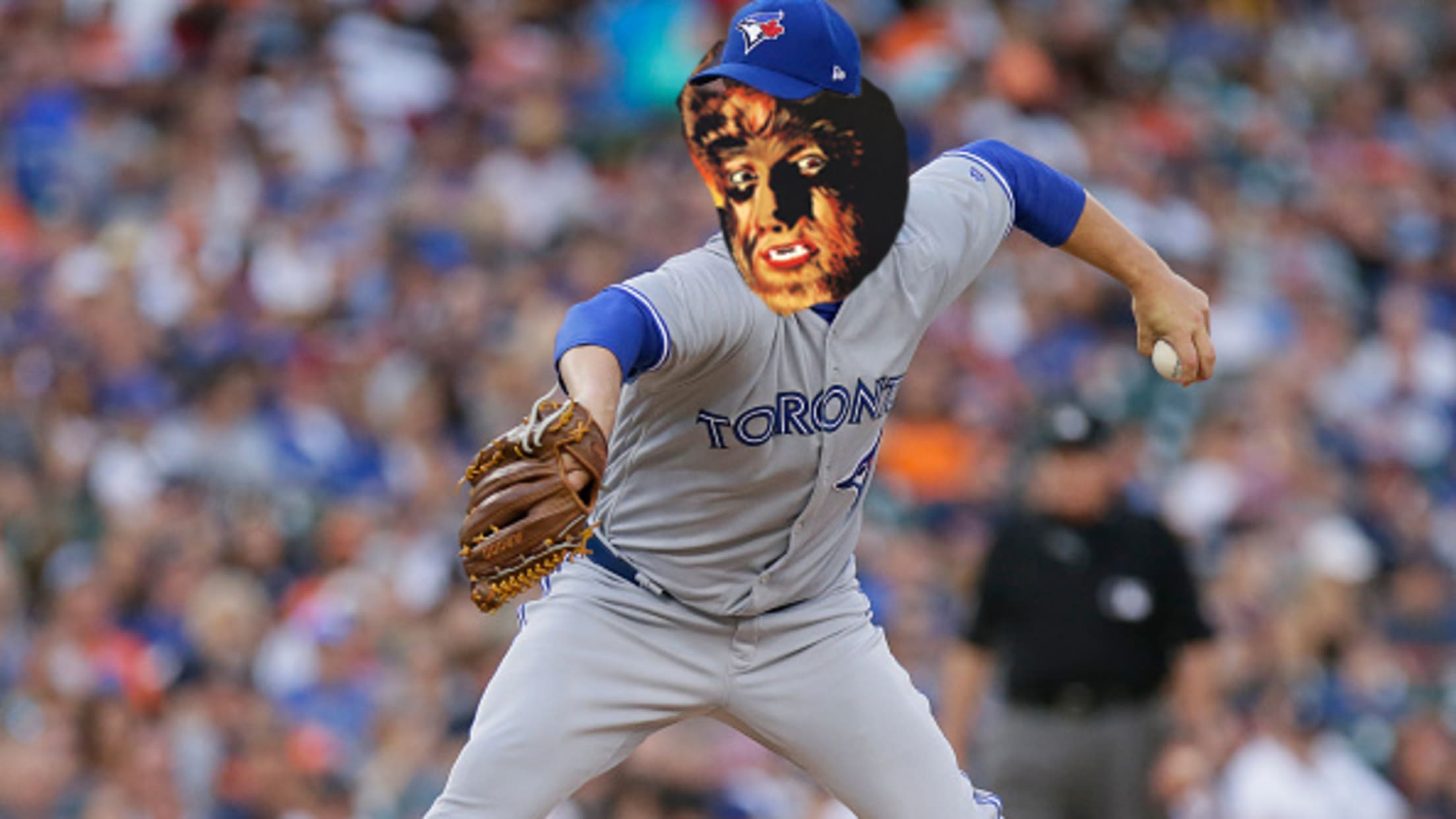 Directions: Do you like wordplay? And werewolves? Then this is the costume for you. Just get some werewolf claws, glue some hair to your face and get your Aaron Loup shirsey muddy and torn.
Pro-level: To really get into character, wear this one every full moon for a full year. Who knows, maybe people will actually think you're a reliever and werewolf.
Zack Cozart's donkey
Description: Pay homage to this season's greatest gift with this simple outfit: Buy one of those costumes where it looks like you're riding a horse. Then add a Cozart jersey and baseball glove.
Pro-level: Buy an actual donkey. Just remember, though: After Halloween's over, you're responsible for its care. That includes food, water, vet visits and, most importantly, love.
Justin Turner's Village of Whos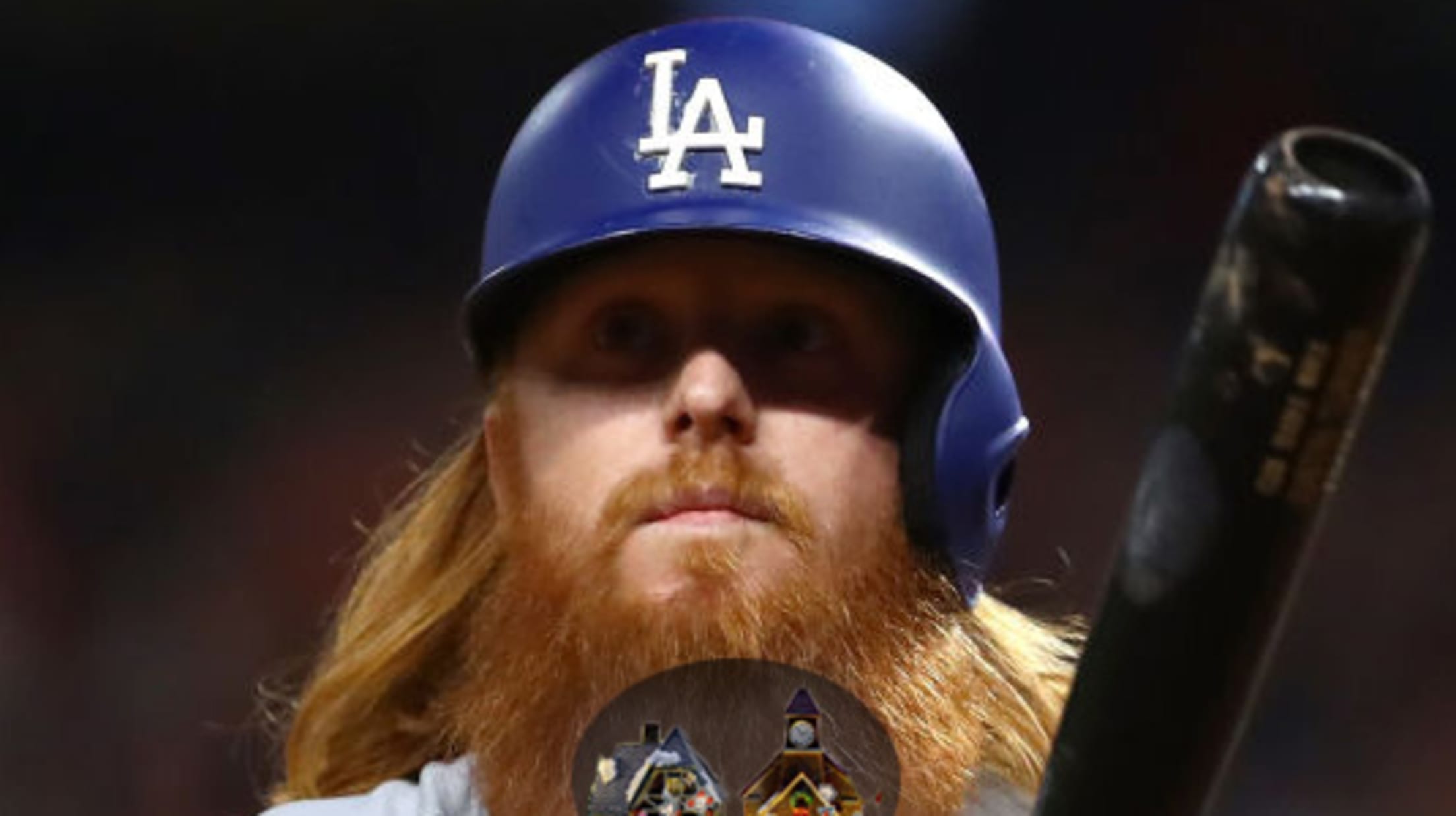 Directions: Ever look at Turner's beard and think, "That looks exactly like the world the Whos in 'Horton Hears a Who' live in"? Me, too! Bring this knowledge to the world with your costume. Just buy a red wig and beard, one of those little Christmas village buildings that your Mom loves and enough glue to turn the hair into a load-bearing wall and ... voila!
Pro-level: Get the full uniform and show up to the Dodgers game -- you know, like this guy.
The Indians' mini-baseballs
Description: This one is good for one to 25 people. Buy a giant foam ball and cut holes for your torso, arms and legs -- then add whatever player-specific accouterments you want. Maybe you're Brandon Guyer, and you glue a half-dozen baseballs to your body to show off his penchant for getting hit. Or add a cowboy hat if you're a big Josh Tomlin fan. Add a muscle shirt and become Yandy Díaz. The amount of customization is totally up to you!
Pro-level: Not going to lie -- just doing this costume is pro-level.
Have a baseball costume you're wearing this year? Send us a picture to @Cut4.