Let's rank the 15 best nicknames for current Major League players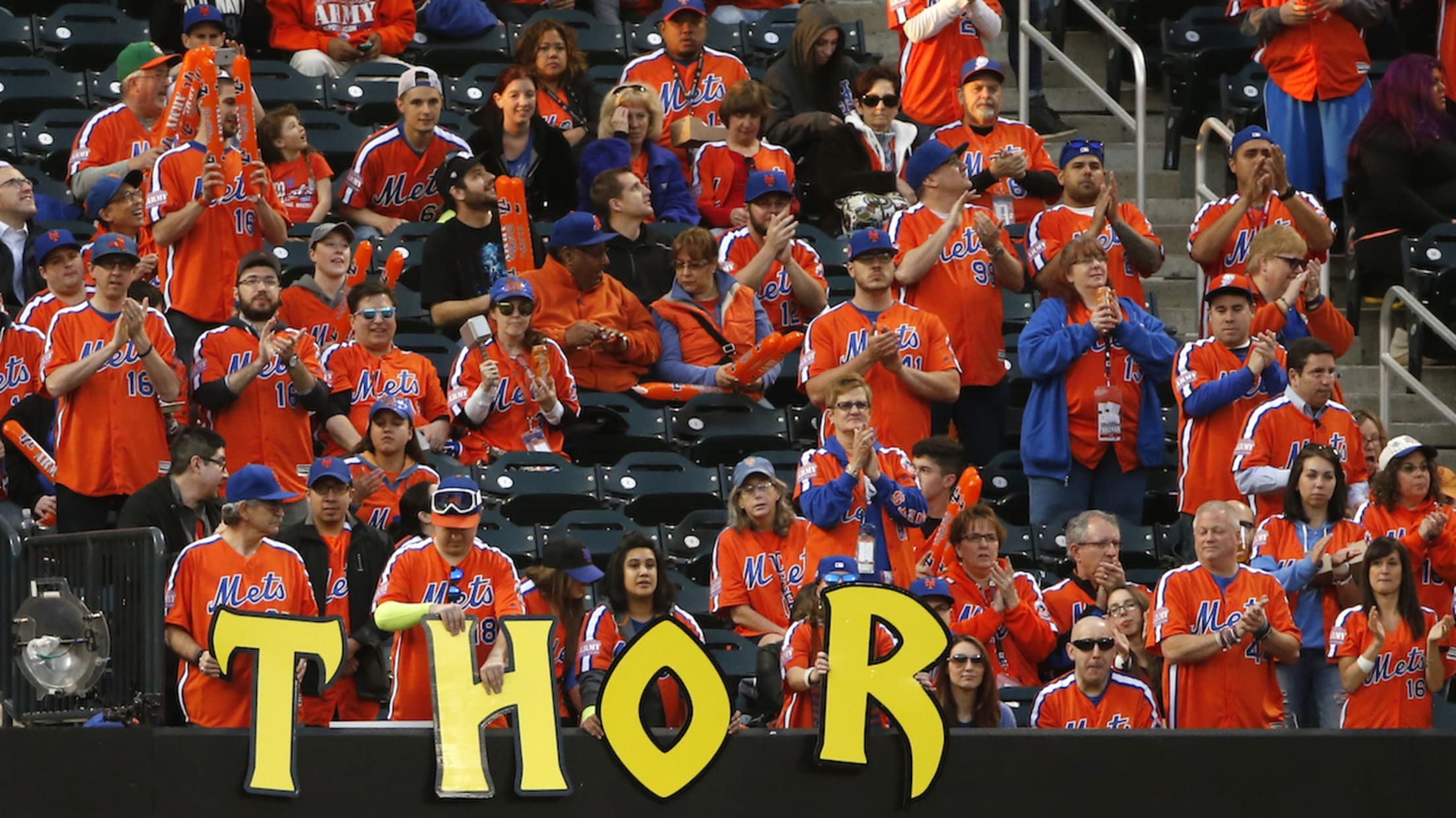 New York Mets fans hold letters spelling the nickname for New York Mets starting pitcher Noah Syndergaard (34) in the first inning of a baseball game against the Cincinnati Redsm Monday, April 25, 2016, in New York. (AP Photo/Kathy Willens) (Kathy Willens/AP)
We're now just a week away from Players Weekend, which means we're just a week away from players all across the country sporting some incredibly good nicknames on the backs of their jerseys.
But all this talk about nicknames has got us thinking: Of all the weird monikers embraced by active big leaguers, just which is the very best? Below are our 15 choices -- but first, some ground rules:
1. No mere abbreviations of first and last names. (Sorry, Cutch.)
2. The nickname must be embraced or accepted by the player in question.
3. The nickname must be broadly known.
Without further ado, let's begin. (And if you disagree with any of our picks, make sure to let us know in the comments.)
15. Josh Donaldson, Blue Jays: Bringer of Rain
Sadly, Donaldson's nickname/Twitter handle was not inspired by the rainfall produced by his towering dingers. As he explained to The Weather Channel (who else?) last year, the third baseman pulled the phrase from a TV show called "Spartacus: Blood and Sand," presumably because he fashions himself as a modern-day gladiator. Or a viking, at least.
14. Matt Duffy, Rays: Duffman
Tampa Bay's third baseman made a name for himself on the field as a rookie with the Giants and also because of his portly cat, Skeeter, which sadly had to stay behind with his parents after the 2016 trade due to health concerns. But Duffy also embraces the name of Duff Beer's energetic mascot, Duffman, in The Simpsons -- even referencing the caped, sunglassed character on his bats once in a while.
13. Nelson Cruz, Mariners: Boomstick
Boomstick dates back to Cruz's time in Texas, specifically his unreal homer barrage during the 2011 postseason. He's moved on to the Mariners now, but don't worry, the nickname absolutely still applies. (Unfortunately for the Pacific Northwest, however, he was not able to take the Boomstick hot dog with him to Safeco.)
12. Gregory Polanco, Pirates: El Coffee
No, Polanco is not MLB's official caffeine connossieur. As he told MiLB.com's Sam Dykstra while still just a Pittsburgh farmhand, the name was actually given to him by a coach -- and referenced his skin tone, not his love of coffee.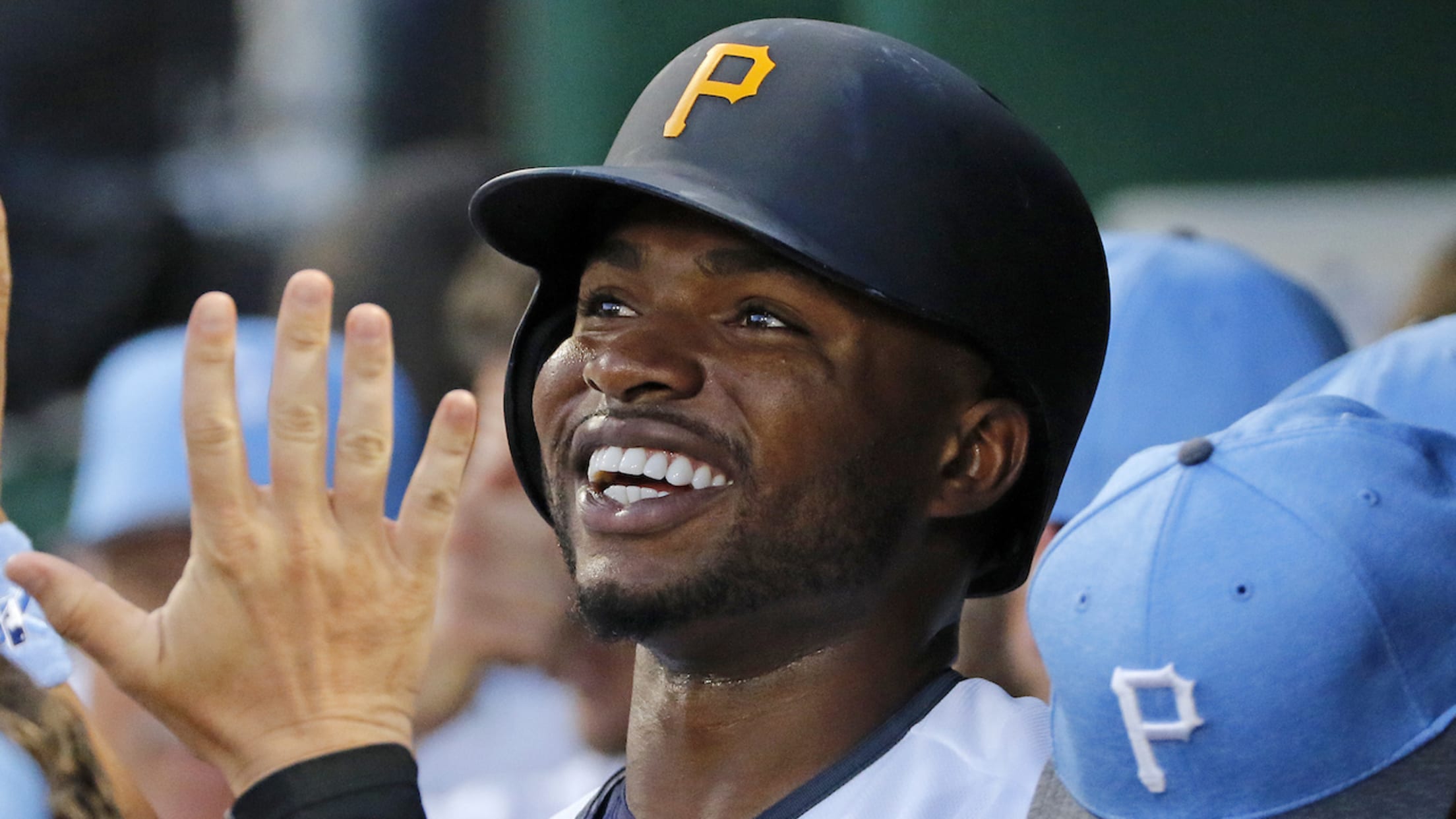 11. Brandon Phillips, Braves: Dat Dude
No matter what Phillips is doing, he makes it look really, really cool. Whether on the field:
Or lounging around off of it: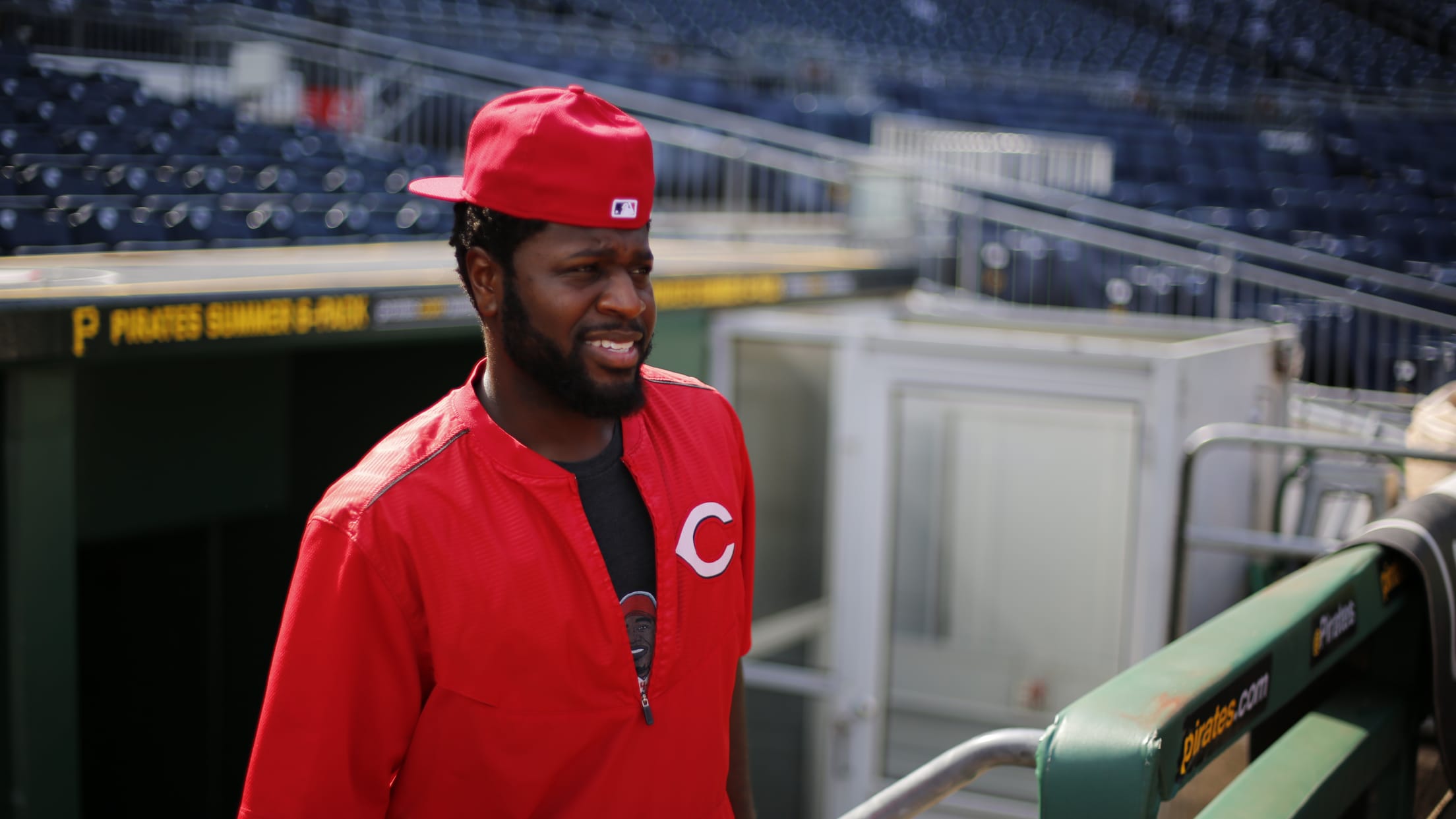 He's even the official captain of MLB's All-Swag Team -- so it's no wonder his nickname has arguably the most swag per capita of any in baseball.
10. Evan Gattis, Astros: Bull
After crushing the ball through three levels of the Minor Leagues back in 2012, Gattis -- then in the Braves organization -- traveled south to play in the Venezuelan Winter League that offseason. There, the 6-foot-4, 270-pound slugger became a fan favorite thanks to hitting some mammoth dingers , earning himself nickname of El Oso Blanco, or "The White Bear."
But for Players Weekend, he's going to go by his other moniker, Bull -- a testament to his bulldog-like personality and style of play, not to mention his Twitter handle. Having two nicknames must be fun.
9. Chris Davis, Orioles: Crush and Khris Davis, A's: Khrush
Splitting this spot on the list are Chris Davis and Khris Davis. Not only do they both share extremely similar names, they both mash the baseball like nobody's business.
Here's Chris, crushing one to the opposite field:
And here's Khris, khrushing (also to the opposite field):
Get it? It's too perfect to not include both.
8. Yasiel Puig, Dodgers: The Wild Horse
It's hard to overstate just how exhilarating Puig's arrival in the big leagues was. After signing with the Dodgers out of Cuba on June 29, 2012, Puig made his MLB debut just less than a year later, and all he did was hit: The outfielder slashed .319/.391/.534 with 19 homers in his first 104 games in Dodger blue, all while running the bases and crashing into outfield walls like, well, a wild horse. Besides, there is no greater vote of confidence for a nickname than that it was coined by Vin Scully.
7. Albert Pujols, Angels: The Machine
Not only does The Machine work on an aesthetic level -- seriously, what pitcher wants to face The Machine? -- but it's also an entirely accurate description of Pujols' sure-fire Hall of Fame career. The following is a list of Pujols' OPS totals for every season from 2001-2010: 1.013, .955, 1.106, 1.072, 1.039, 1.102, .997, 1.114, 1.101, 1.011. Yeah.
6. James Paxton, Mariners: Big Maple
1. At 6-foot-4, 235 pounds, Paxton is in fact quite large. 2. He was born in British Columbia, Canada. 3. He sports a tattoo of a maple leaf on his right arm: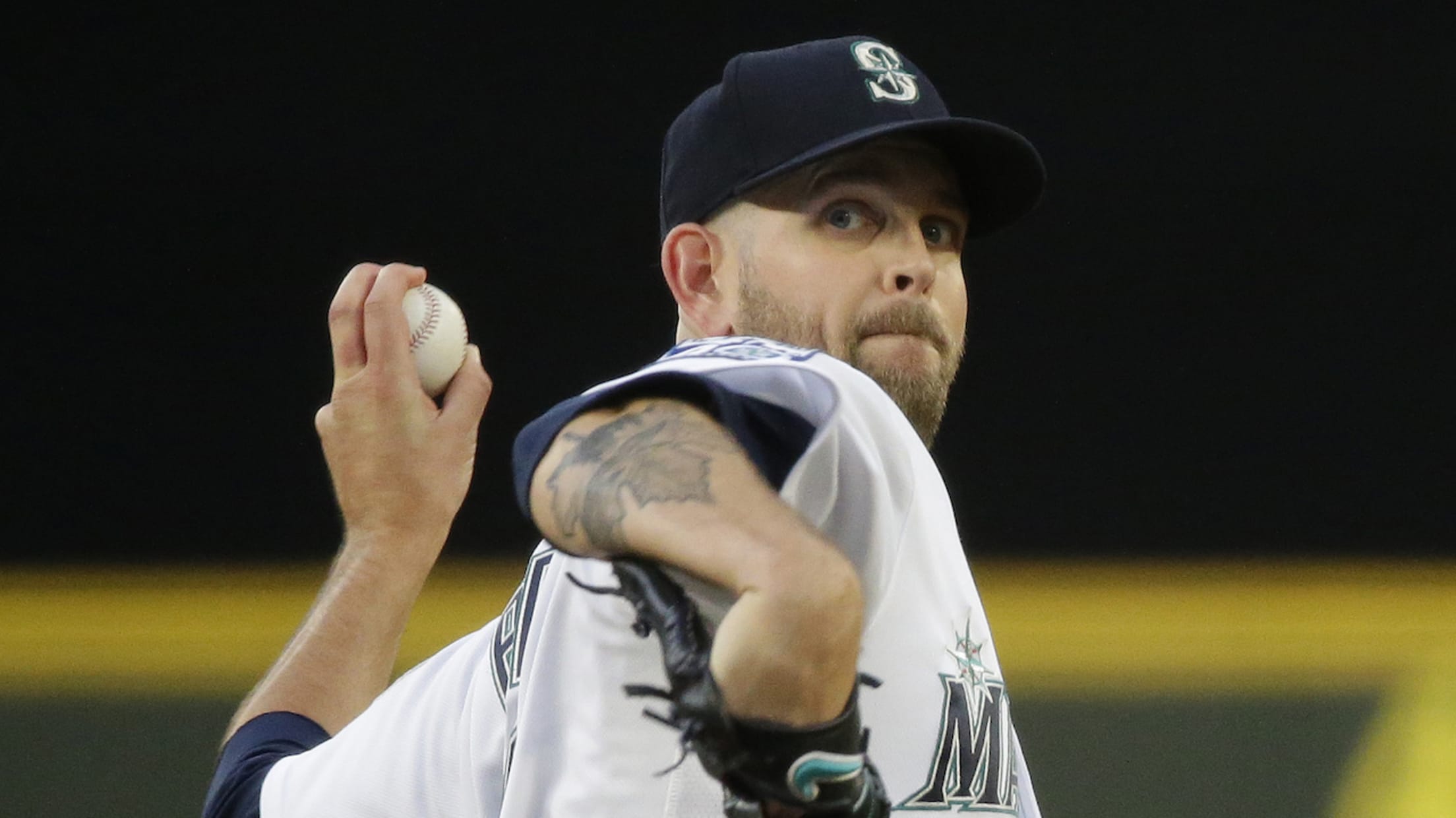 Naturally, Mariners fans have taken this idea and run with it, bringing a real, actual maple tree to Paxton's fan section -- dubbed "The Maple Grove" -- and even putting the lefty's face on it.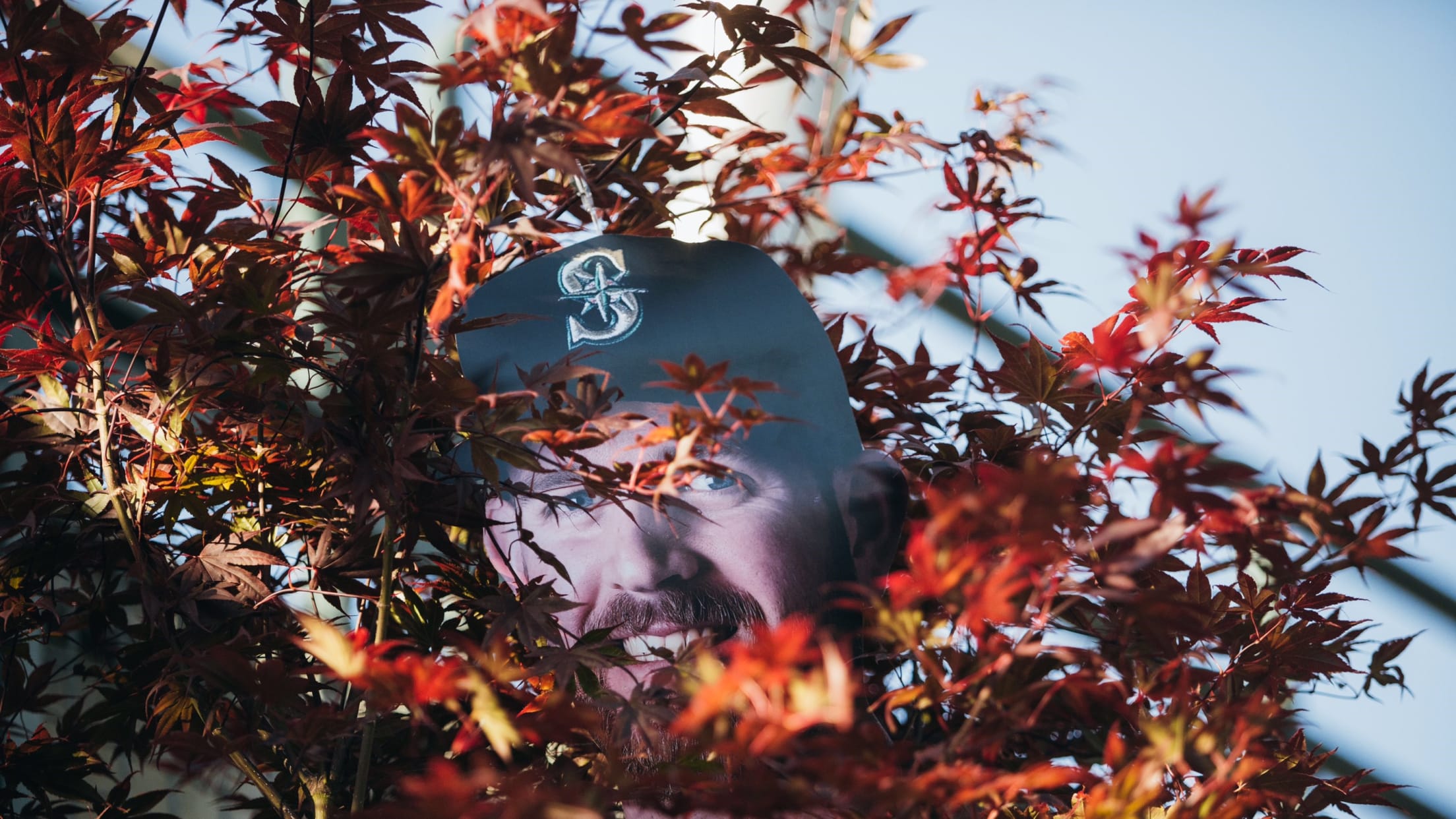 5. Yoenis Céspedes, Mets: La Potencia
Emerging with the A's in 2012 after they signed him out of Cuba, Yoenis Cespedes has been known as La Potencia, which really is an apt nickname for his overall style on the field. "Potencia" means "power," something Yoenis has on offense:
As well as defense:
So, again, a spot-on nickname.
4. Eric Sogard, Brewers: Nerd Power
If you recall the social media battle that was #FaceOfMLB a few seasons ago, you might remember seeing #NerdPower flooding your timeline. That's in reference to Eric Sogard, then an A's infielder and a particularly scrappy utility man who's earned at least one magazine cover thanks to his eyewear.
Not all heroes wear capes, but some wear glasses.
3. Noah Syndergaard, Mets: Thor
Funnily enough, Syndergaard's been known as Thor since before he even stepped onto a mound for the Mets. It all began back in October 2013, when the big righty was just a promising prospect in New York's Minor League system -- armed with a flame-throwing fastball and a shockingly detailed Halloween costume:
It's Halloween! You know what that means? Max out on squats! pic.twitter.com/OUORUntwaZ

— Noah Syndergaard (@Noahsyndergaard) October 31, 2013
From there, the legend only grew. "The home planet of Thor is called Asgard, which is like my last name," he told the New York Post. "It just kind of stuck with me. I guess a Mets fan gave it to me, and I'm not going to say, 'No.' It's not a bad name to have."
2. Todd Frazier, Yankees: The Toddfather
Turning a last name into a pop culture reference is a great way to create a crowd-pleasing nickname, and that's precisely what Yankees slugger Todd Frazier, a.k.a. The Toddfather, has. This name goes back to his days with the Reds, and is what will be emblazoned on his jersey next weekend.
Good choice.
1. José Bautista, Blue Jays: Joey Bats
Short, sweet and to the point -- it's enough of a tweak on Bautista's name to work, and "Joey Bats" is just really fun to say. Besides, after 327 big league dingers he's more than earned it: