The stories behind 10 of the strangest forgotten nicknames in baseball history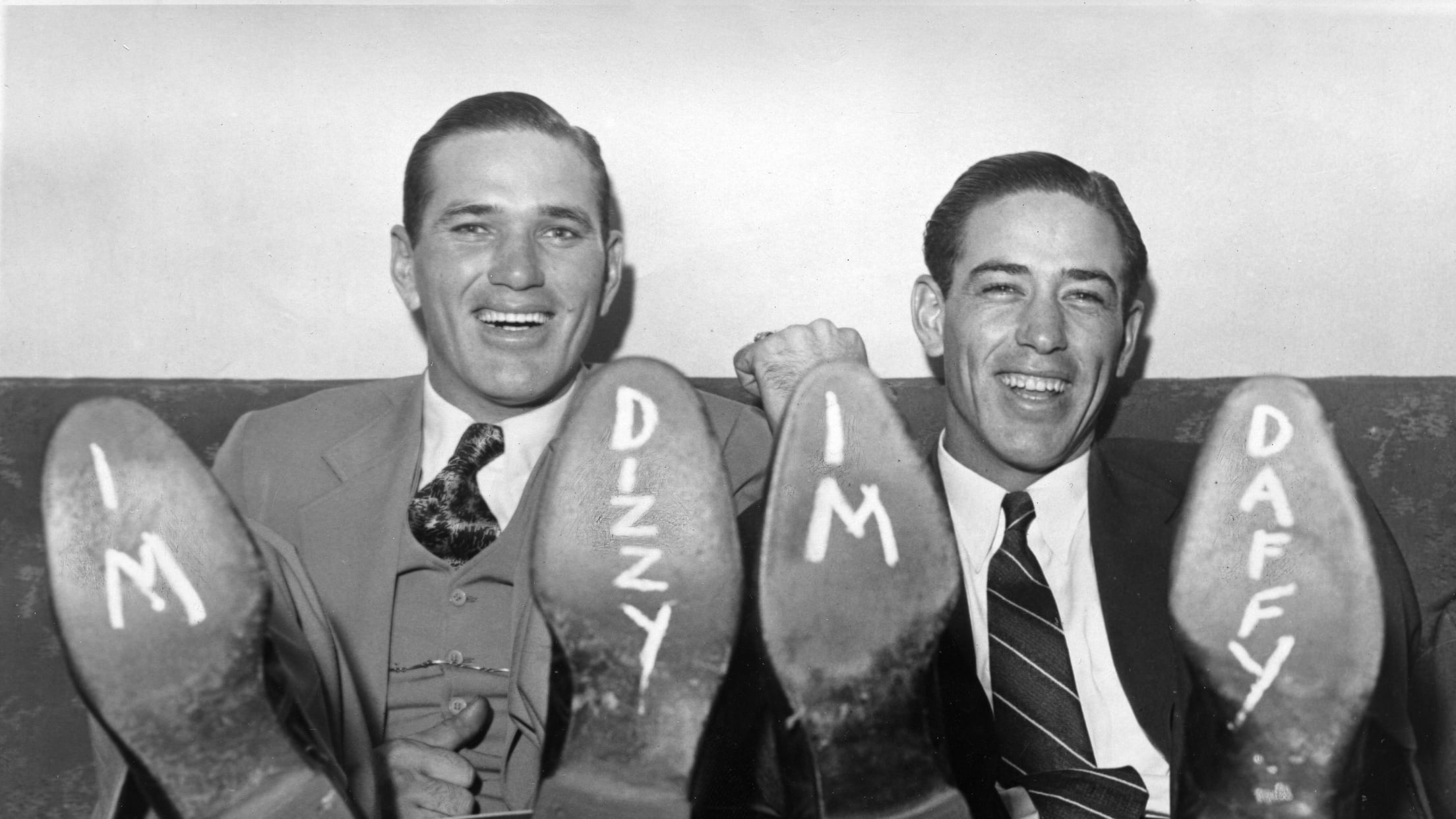 Baseball is a nickname generator. Put a bunch of players together for 180 days -- away from family, friends and what any of us would consider a 'real' life -- and it only makes sense that unique monikers would spring up.
Some of baseball's greatest players aren't even known by their real names: Babe Ruth. Catfish Hunter. Dizzy Dean. But there are plenty of great nicknames that have slipped through the cracks of the game's history. Here are the stories behind 10 of the best forgotten nicknames.
Arlie Latham - "Freshest Man on Earth"
Over 100 years before the "Fresh Prince of Bel-Air" came to TV, Latham earned one of the game's coolest nicknames. Starting his career in 1880 at the age of 20, the third baseman/catcher was one of the best at swiping bases, stealing 742 total. (Although, at that time, advancing more bases than the batter earned you a stolen base. Still, impressive.)
For all his skills on the field, his nickname -- which was a popular song at the time -- came from his pranking abilities.
As he recounted in the New York World in 1915, he once decided to get back at his boss, Chris von der Ahe, by putting dynamite procured from a fan under the third base bag while he was manning third base. Another time, he earned an ejection after trying to get an umpire to call the game on account of darkness by lighting twelve candles on the bench. And if that wasn't enough, as a third base coach, he regularly tried to confuse the batters by running up and down the line while shouting.
Thus, he earned his nickname: Just as your grandmother would tell you to "stop being fresh" when you were being a talkative smart aleck.
Ron LeFlore - "Twinkle Toes Boscoe"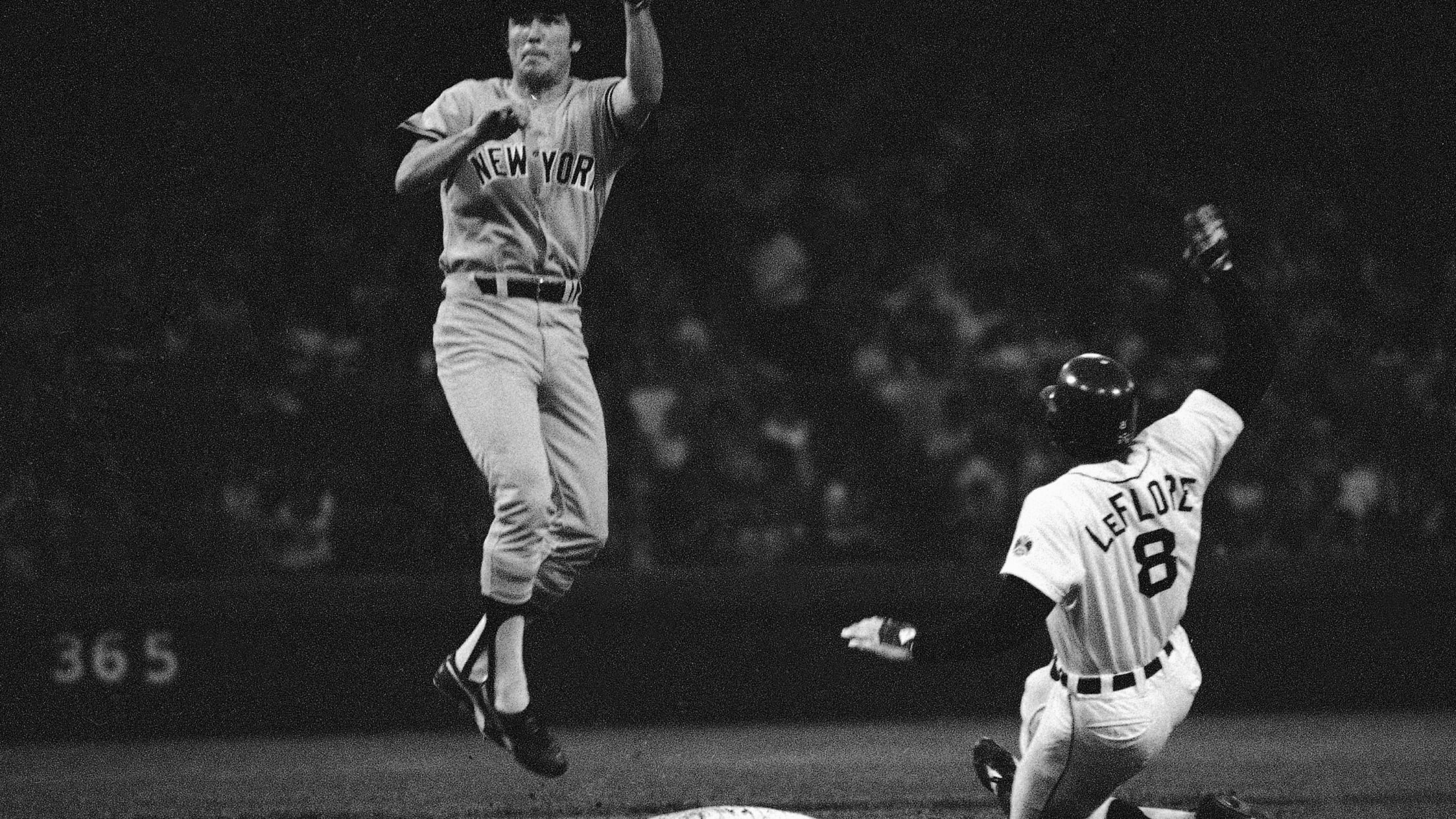 How many baseball players can say they got their nickname from their prison team? Though he played in some pickup games and had attended the rare Tigers matchup while growing up, it was only after going to jail for robbery at 21 that LeFlore was introduced to organized baseball. He quickly proved adept, and his speed on the basepaths earned him the moniker "Twinkle Toes Bosco."
Oddly enough, this happened in the early 1970s -- despite both the story and nickname sounding like something out of a 1920s gangster film.
It gets even stranger, though. A fellow inmate, Jimmy Karalla, saw something in the speedy LeFlore and contacted the owner of the popular Lindell Athletic Club -- who was also the best man in then-Tigers manager Billy Martin's wedding. After a tryout during a furlough from prison in June of 1973, LeFlore was handed a contract.
He made his Major League debut in '74 and would go on to lead the league in stolen bases twice -- even swiping a staggering 97 for the Expos in 1980. The real highlight? LeFlore also was the subject of a movie where Reading Rainbow's own Levar Burton took on the role of LeFlore.
William Byron - "The Singing Umpire"
Instead of the usual "Baw!" or "Stuuuuryke!" shout that you expect from an umpire, Byron actually dropped rhyming couplets on unsuspecting batters. One story goes that when a rookie hitter struck out looking, he dropped this fierce bar: "You'll have to learn when you're older/ You can't hit with the bat on your shoulder."
Of course, he also earned the nickname "Lord" along the way. And, when he took a job in the Pacific Coast League that would let him keep his side business at the end of his career, he earned one more: Bill the Plumber. Whether he sang romantic ditties to clogged toilets, we'll never know.
James Bannon - "Foxy Grandpa"
Bannon played for the St. Louis Browns and Boston Beaneaters from 1893-1896, but just look at that face and the super hip asymmetrical haircut. Is he not a "foxy grandpa?"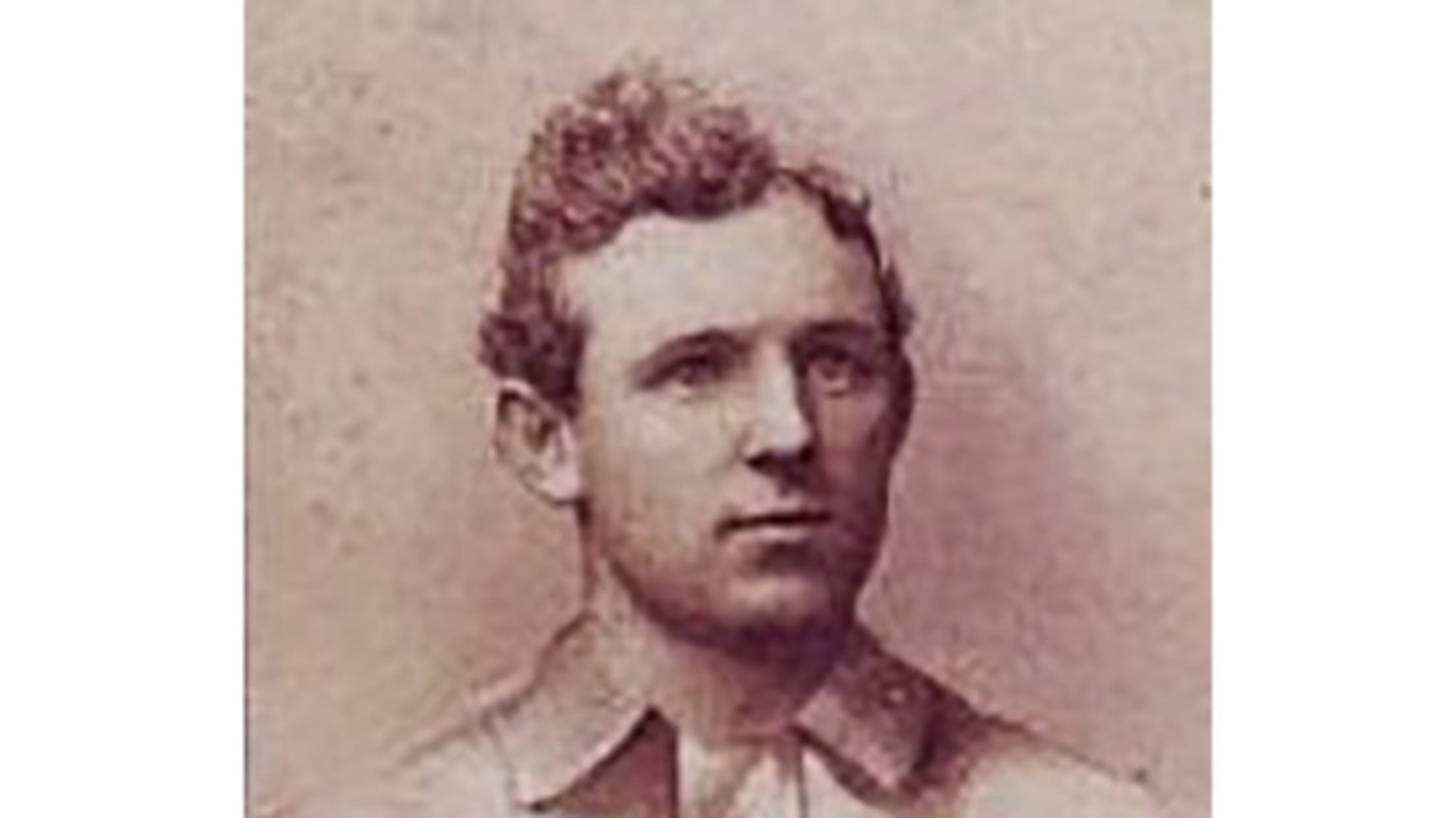 (image via Wikipedia)
Joseph Abreu - "The Magician"
Found on Newspapers.com
"Magician" may be a common nickname in European soccer for particularly creative players, but you don't usually hear it in baseball. In Abreu's case, it's less a nickname and more a descripition. That's because he was an actual magician.
After seeing the former Cubs pitcher, Carl Zamloch, put on a magic show at McClymond's High School in 1932, Abreu became obsessed with magic. Eventually, he had over 400 tricks in his repertoire.
Unfortunately, that would be over 10 times as many plate appearances he would receive in the big leagues. After getting 32 plate appearances with the Reds in 1942, Abreu would miss the next four seasons because of World War II. Even a .352 average and 21 home runs in the Minors with the Yankees in 1946 weren't enough to earn him a repeat trip to the Show ... that we know of. Perhaps he simply appeared and disappeared under a number of pseudonyms.
After all, he has the distinction of being named the "best magician to ever reach the Major Leagues."
"Disco" Dan Ford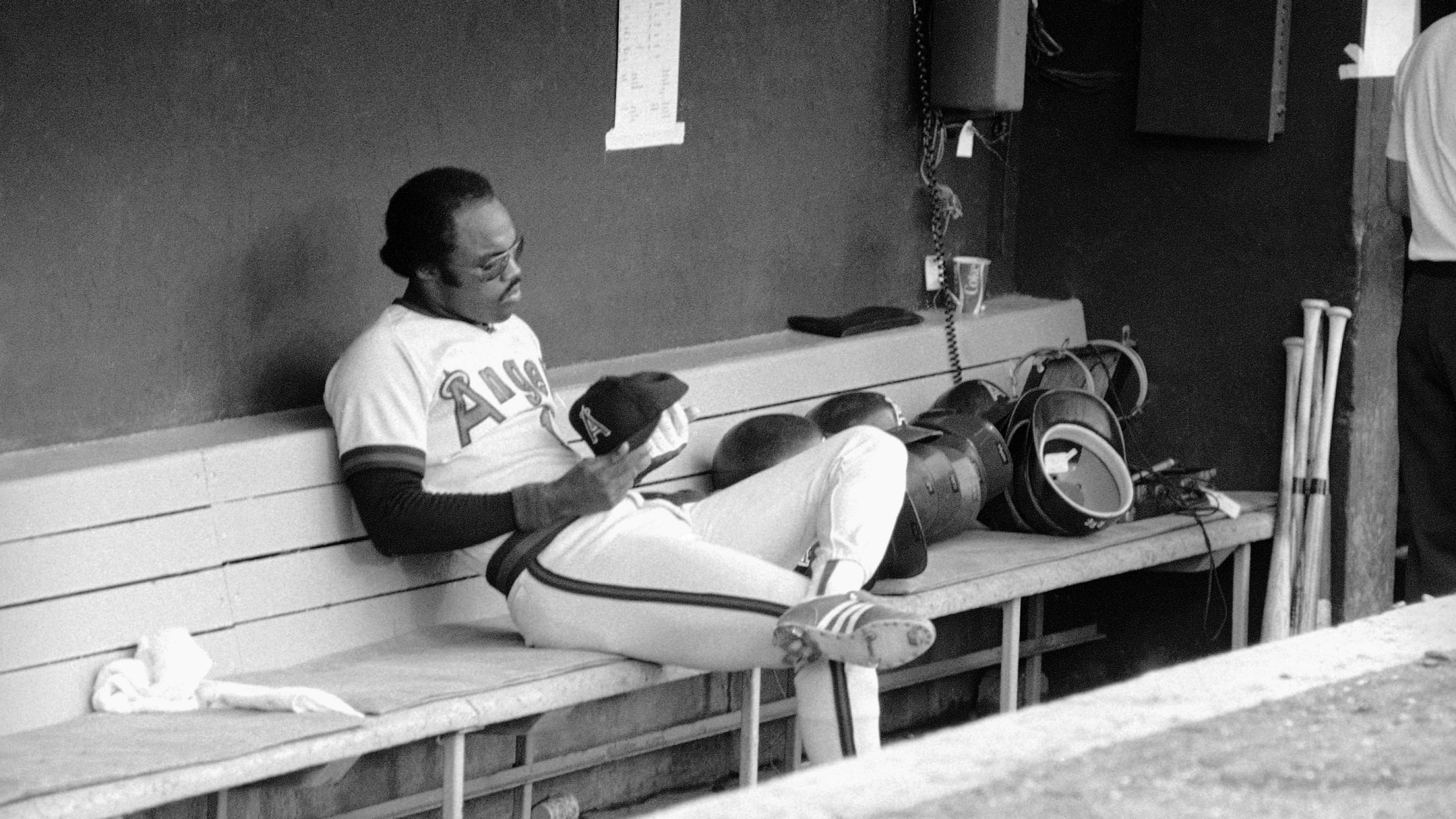 Ford was such a big fan of nightclubs at the height of the disco era, he even reportedly purchased a stake in one in Minnesota. How did the Twins fans respond? By buying T-shirts emblazoned with the sobriquet, which they would wear to cheer for Ford from right field.
The shirts seem to be relegated to history's wastebin, so if any readers have one, please take a picture and send it to @Cut4.
Donald Stanhouse - "Stan The Man Unusual"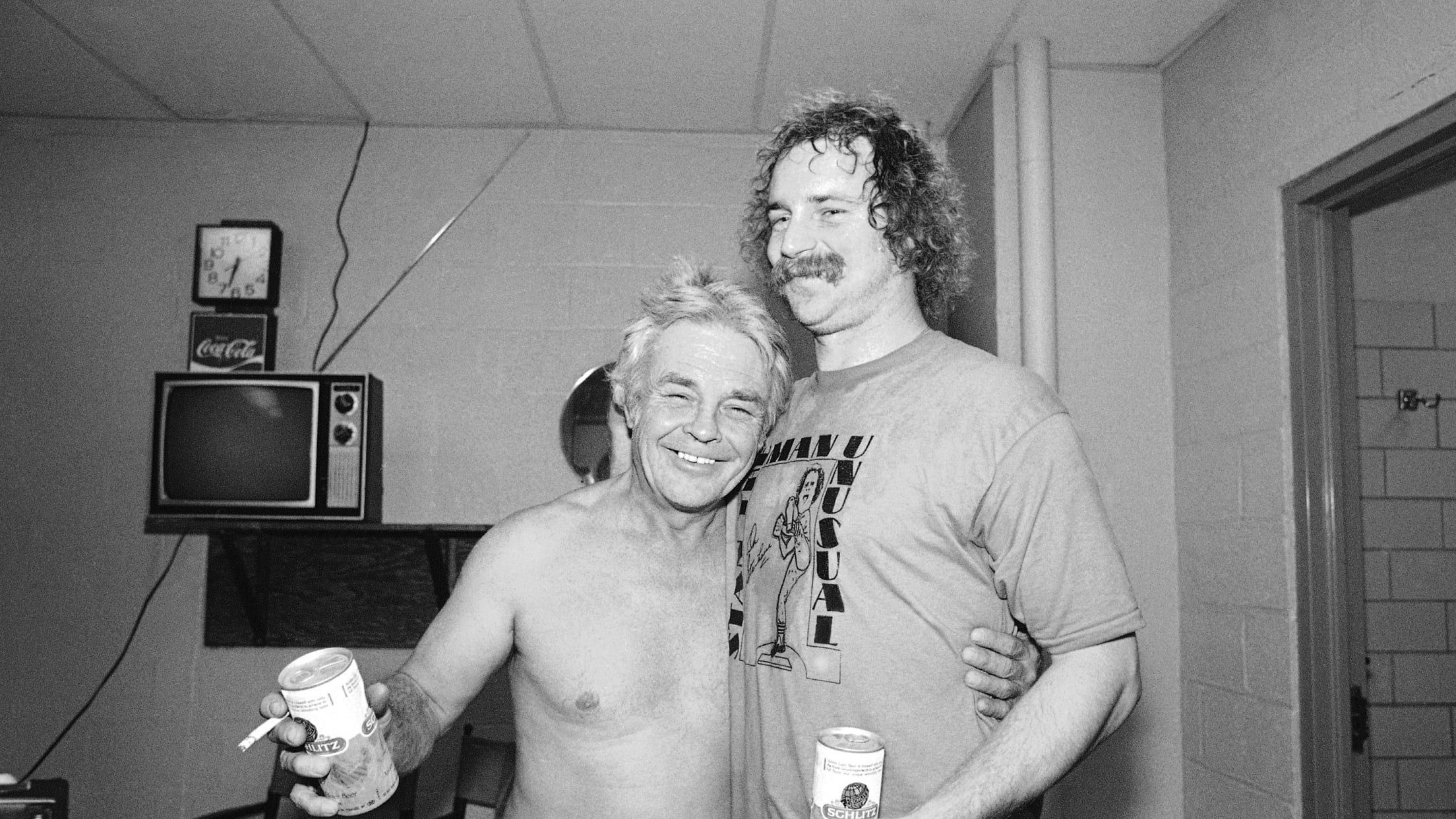 Stanhouse earned this play on Stan Musial's nickname for a variety of reasons. Like:
Of course, he also earned another nickname from Earl Weaver: "Fullpack," for the full pack of cigarettes that the Orioles manager would nervously smoke while Stanhouse was on the mound. The nerves made sense: In Stanhouse's two years with the Orioles, he somehow posted a 2.87 ERA despite walking 6.3 batters per nine innings.
Ken Reitz - "The Zamboni"
Sadly, Reitz didn't earn his nickname by stealing a Zamboni and driving it around town in the middle of the night. Instead, the third baseman got it for his smooth ability to deftly handle ground balls off Busch Stadium's artificial turf.
Reitz's fielding was so good that he was able to stop Doug Rader's five-year Gold Glove streak when he took home the award in 1975. Unfortunately, the following year, Mike Schmidt arrived and collected the next nine at the position.
Gregory Minton - "Moonman"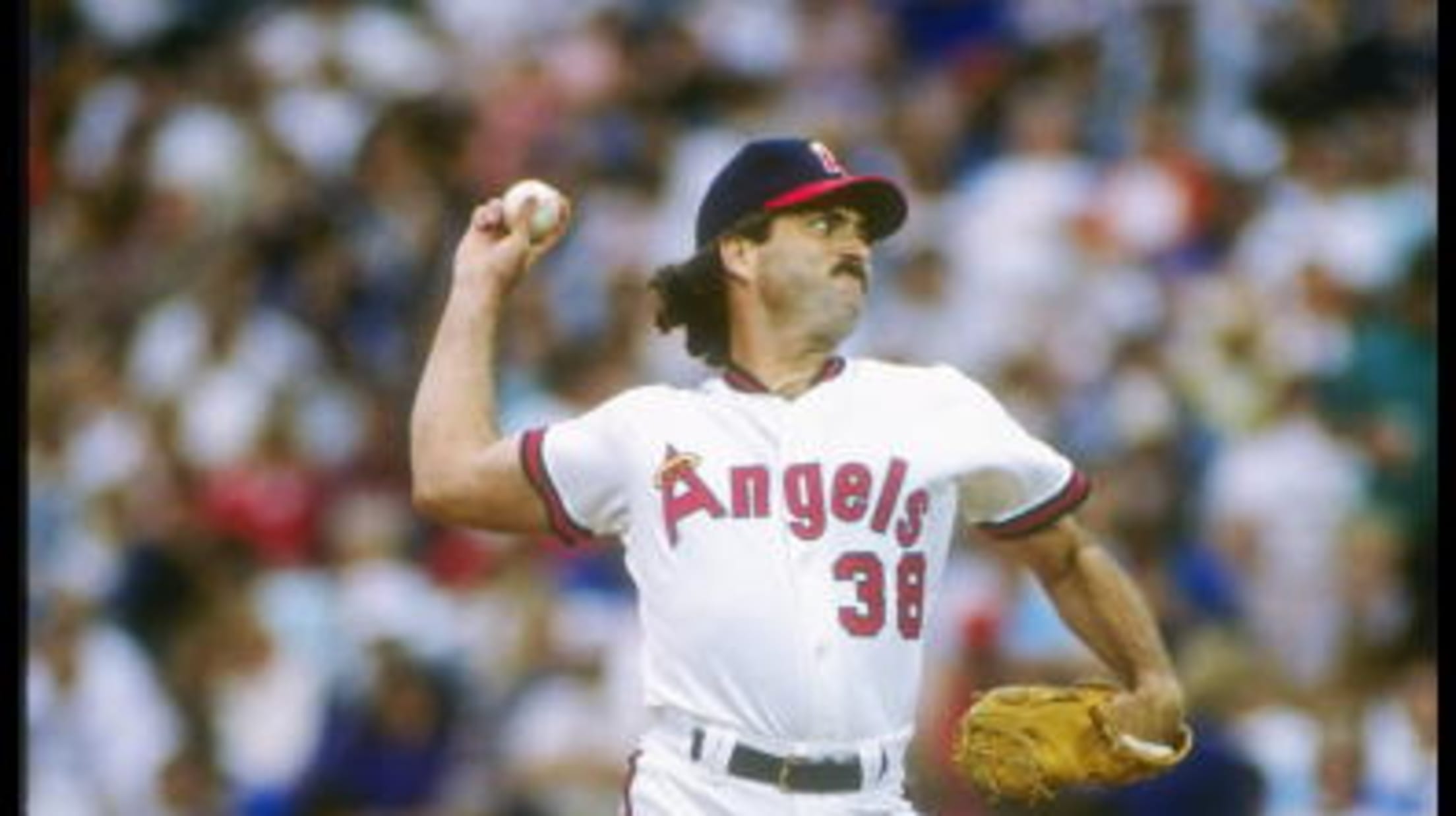 Minton was a favorite of managers for his rubber-arm and was beloved by the press for his willingness to provide excellent quotes.
That included the story behind his nickname, as he told James K. Skipper in the invaluable "Baseball Nicknames." While he was a Giants Minor Leaguer, Minton went tubing down the river one day. In his own words:
"Well, it so happened that I forgot one thing -- my clothes. And certain parts of my body got very badly sunburned. The burn was so bad, in fact, that I got ugly water blisters .... Big blisters, craters. So that night, when I walked into the clubhouse and started putting on my uniform, manager Rocky Bridges took one look at me and said my body had more craters than the moon. I became 'Moonman' or 'Moonie.'"
Joe Hornung - "Ubbo Ubbo"
What do you like to yell out when you make a good play? Perhaps you unleash an excited "Whoo!" or a throwback "Booyah"? If you were Joe Hornung, who was one of the game's best outfielders when he patrolled the grass for the Boston Beaneaters in the 1880s, you would shout "Ubbo ubbo."
Yeah, I don't know either. Try it out, though. Maybe it can become a trend.