Seven unheralded players you should fall in love with this season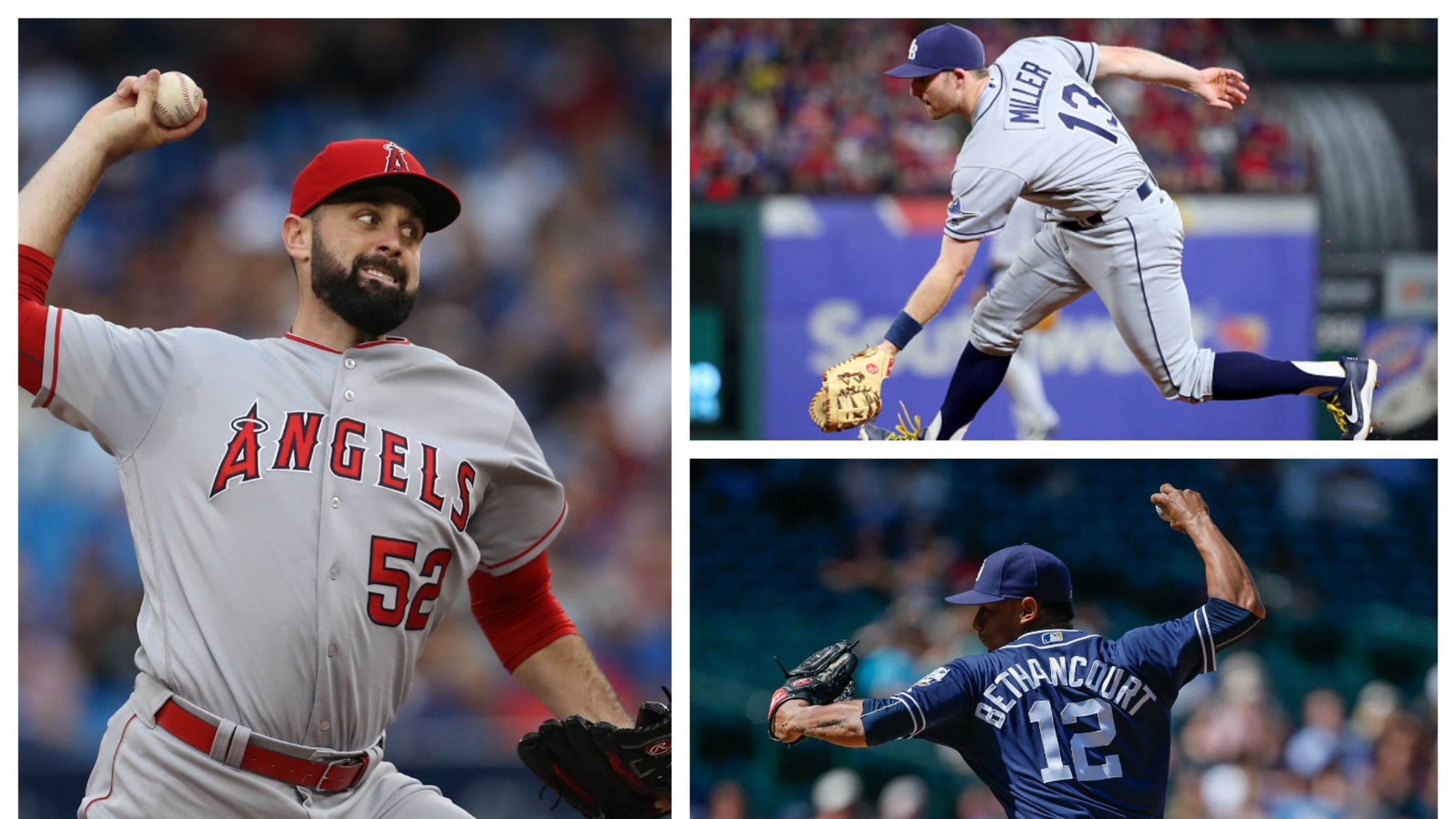 It's easy to find a favorite player when you're growing up. For many young fans, it's not the superstar you gravitate to, but the backup shortstop who happens to hit two home runs on the day you're in attendance. Or perhaps it was the reliever that signed your cap before you dug into a short stack at the diner down the street.
As adults, it's harder to make that connection. That's why we're here to present seven under-the-radar players for your consideration.
It's time to fall in love all over again. <o:p>
The true utility player
Christian Bethancourt is a catcher. But after showing off his blazing fastball last year, he's about to become so much more.
After making two scoreless relief appearances last season, Bethancourt joined the Panamanian Winter League as a true utility player. The Padre split his time between pitching, playing left field and DH-ing.
@ChristianBeth27 lanzando esta noche en la victoria de @CaballosdeCocle 13-3 sobre las @AguilasMetro @Padres @LosPadres pic.twitter.com/hn77BqR2X9

— ProbeisOficial (@ProbeisOficial) January 12, 2017
There hasn't been a player like this since Brooks Kieschnick took on a similar true swingman role for the Brewers in 2003-04, when he pitched 96 innings and collected 144 plate appearances. Bethancourt could give the club a 26th man on the roster as he bounces between catching, playing the outfield and coming in from the bullpen, all on the same day.
The World Traveler
Since CC Sabathia in 2008, how many pitchers have the Brewers had with a sub-3.00 ERA and over 100 innings? Just one: Junior Guerra.
And how many Brewers pitchers have played in Spain and Italy? Also one: Guerra.
Guerra first found stardom in Spain, where he went 11-1 with a 0.89 ERA for Sant Boi. That didn't bring him straight to the Majors, though. He then pitched for Yucatan in the Mexican League, Wichita in the independent American Association and then T&A San Marino in Italy.
After signing with the White Sox and making a brief cameo in the Majors, the Brewers signed the hurler off waivers at the end of the 2015 season. Armed with a split-finger that dives toward the ground like the machine in Jules Verne's "Journey to the Center of the Earth," Guerra went 9-3 with a 2.81 ERA in 121 2/3 IP in 2016.
And if you need another reason to love him, he would also make an excellent European travel guide. That's an added bonus.
The kid who could only be hit by pitches
Brandon Guyer has a special talent. Just like the Santa Cruz Mystery Spot, Guyer has his own gravitational force. Instead of pulling in adventuring tourists, he draws baseballs to his body.
In 2014, Guyer was hit 11 times in just 294 plate appearances.
In 2015, he led the league with 24 HBP ... in just 385 PA.
In 2016, he somehow upped that, getting smacked 31 times in only 345 plate appearances. Here's what that looks like:
Across the Majors, the average batter is hit by a pitch every 111.8 plate appearances. For his career, Guyer is hit every 16.2! That's on par with Chris Carter's HR/PA in 2016, when he led the National League with 41 home runs.
Wonder how he does it? Well, just look at his stride foot -- it's over the border of the batter's box.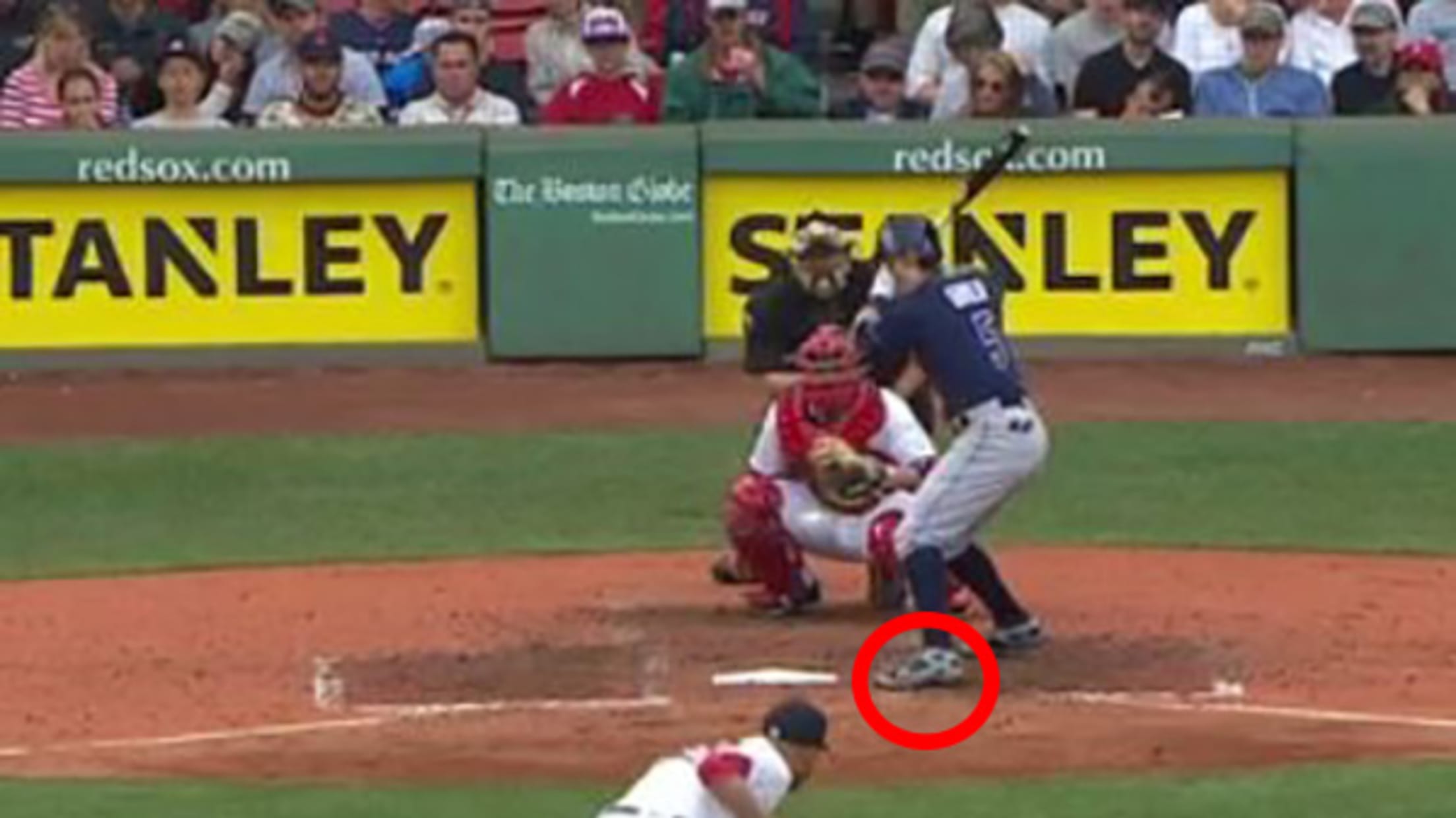 Somehow, he doesn't even wear a shin guard.
Paper or Plastic?
After watching the 2016 postseason, you surely know the name Andrew Toles, the Dodgers outfielder with a story straight out of a 1970s made-for-TV movie. Originally a third-round pick of the Rays, Toles was released from the club and briefly became a grocer. But his former boss, Andrew Friedman, still had faith -- the Dodgers signed him at the end of the 2015 season.
In July 2016, Toles and his great beard earned a callup to the Majors.
While the beard helped make him a fan favorite, his family didn't exactly approve of the look.
Barely a year after he was bagging groceries, he was in a rotation across all three outfield spots when the Dodgers faced right-handers. And then, come October, he was collecting base hits against the NL ERA leader.
The new Ben Zobrist?
Brad Miller may have been brought to us by time machine. His stirrups are the kind of retro fashion that could start a worldwide trend and the only thing separating his hands from the baseball bat is dust and dark matter.
Oh yeah, and grit. Probably a lot of grit.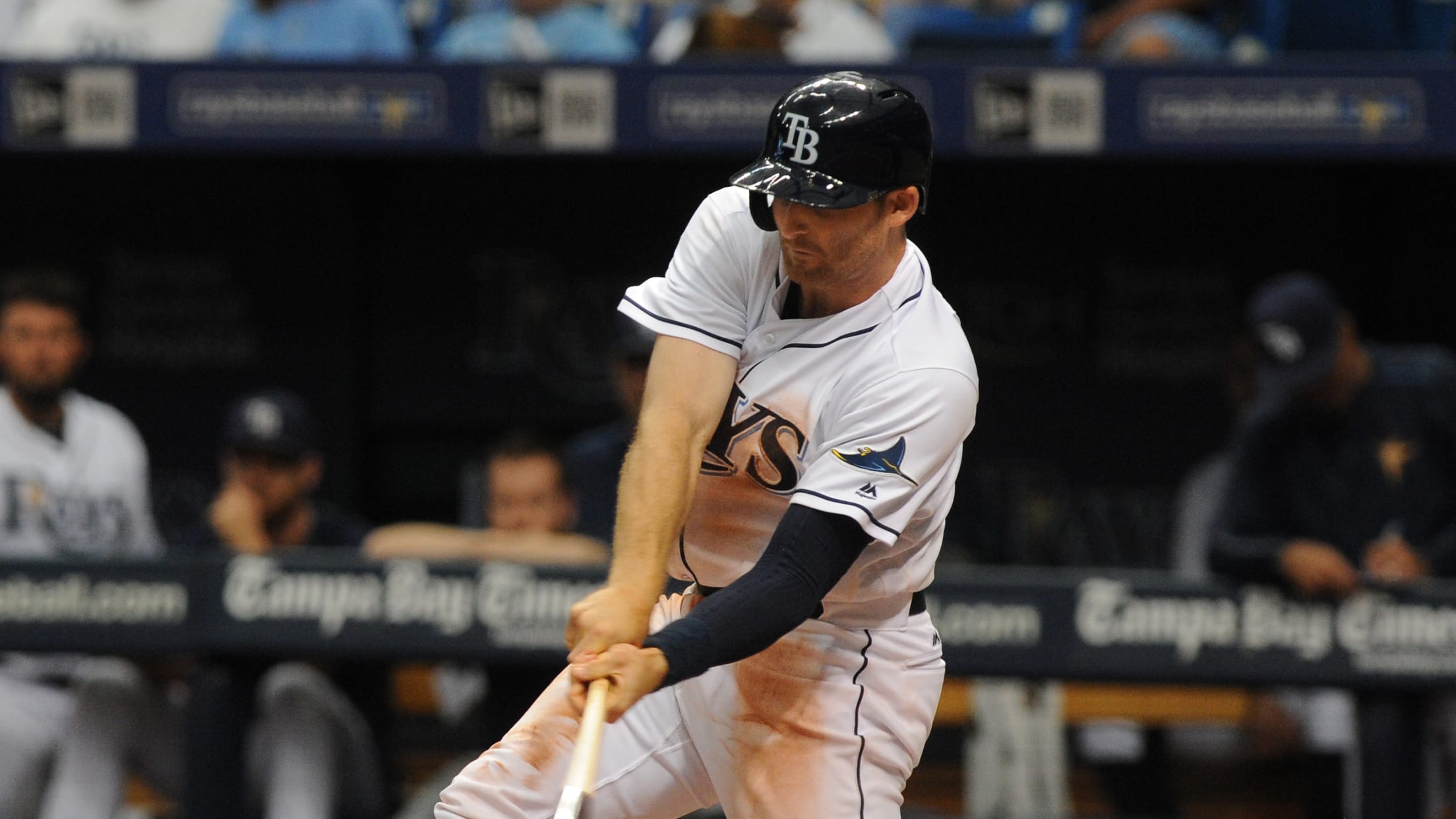 If fashion doesn't sell you on Miller, maybe you should enjoy the fact that he hit 30 home runs after he was converted into a first baseman last year. Power like that works at any and all positions he may play. Only catcher and pitcher have eluded him ... so far.
And who knows? Maybe he'll get a chance to give those a shot, too. The surprise slugger is listed as the backup at four different positions for the Rays -- short, second, first and DH. Given his history, it wouldn't be shocking to see this Swiss Army Knife personified get some game time in the outfield, too. Thirty home runs and the ability to play almost anywhere on the field?
We're not saying he's the new Ben Zobrist, but we're also not not saying it.
The secret wizard
When it comes to defense, Andrelton Simmons is a household name, thanks to his tractor beam of a glove. The silent art of pitch framing has become big business, as players like Russell Martin and Jonathan Lucroy have become even more valued in recent years by both their teams and fans.
But there's a player who's been overlooked: Zack Cozart. Here are the top eight defenders over the past four years according to Fangraphs:

Cozart is also the only player on this list with neither an All-Star Game or Gold Glove. He's also the only player who hasn't topped 4,000 innings. And yet, with less playing time than everyone above him on the list (the only player in the top 20 with fewer innings is Francisco Lindor), when Cozart takes the field, magic happens.
Cozart set a career high with 16 home runs in 2016, so if you fall in love with Cozart, you'll be rewarded with some power, too.
The man who only throws splitters
It's a surprise that Matt Shoemaker is in a Major League rotation. His Minor League ERA was 4.46 and his Triple-A ERA was even higher, at 5.26. Those are hardly the things that compel a team to call you to the Major Leagues.
After surprising MLB as a 27-year-old rookie in 2014, Shoemaker slipped to a 4.46 ERA the next year. Things looked much worse at the beginning of last season. Through seven starts, Shoemaker allowed 28 earned runs in only 29 2/3 IP. Suddenly, it looked like he would slip back into the obscurity that his Minor League performance suggested.
And then a funny thing happened: he started relying on his split-finger for nearly half his pitches. It's not what traditional doctrine prescribes. And yet, just like Rich Hill, who converted himself to a standout by pitching off his curve rather than the traditional fastball, Shoemaker's change-of-pace-that-wasn't turned him into a star.
In 130 1/3 IP through the rest of the '16 season, Shoemaker posted a 2.83 ERA while striking out 121 batters and walking only 17. Unfortunately, Shoemaker's season ended early when he was struck by a batted ball. But when he reports to camp this spring, he'll try to prove that there's one weird trick that can turn you into an ace.
Teams in this article:
Players in this article: