Watch Shohei Ohtani blast some deep homers in his first team batting practice since Tommy John surgery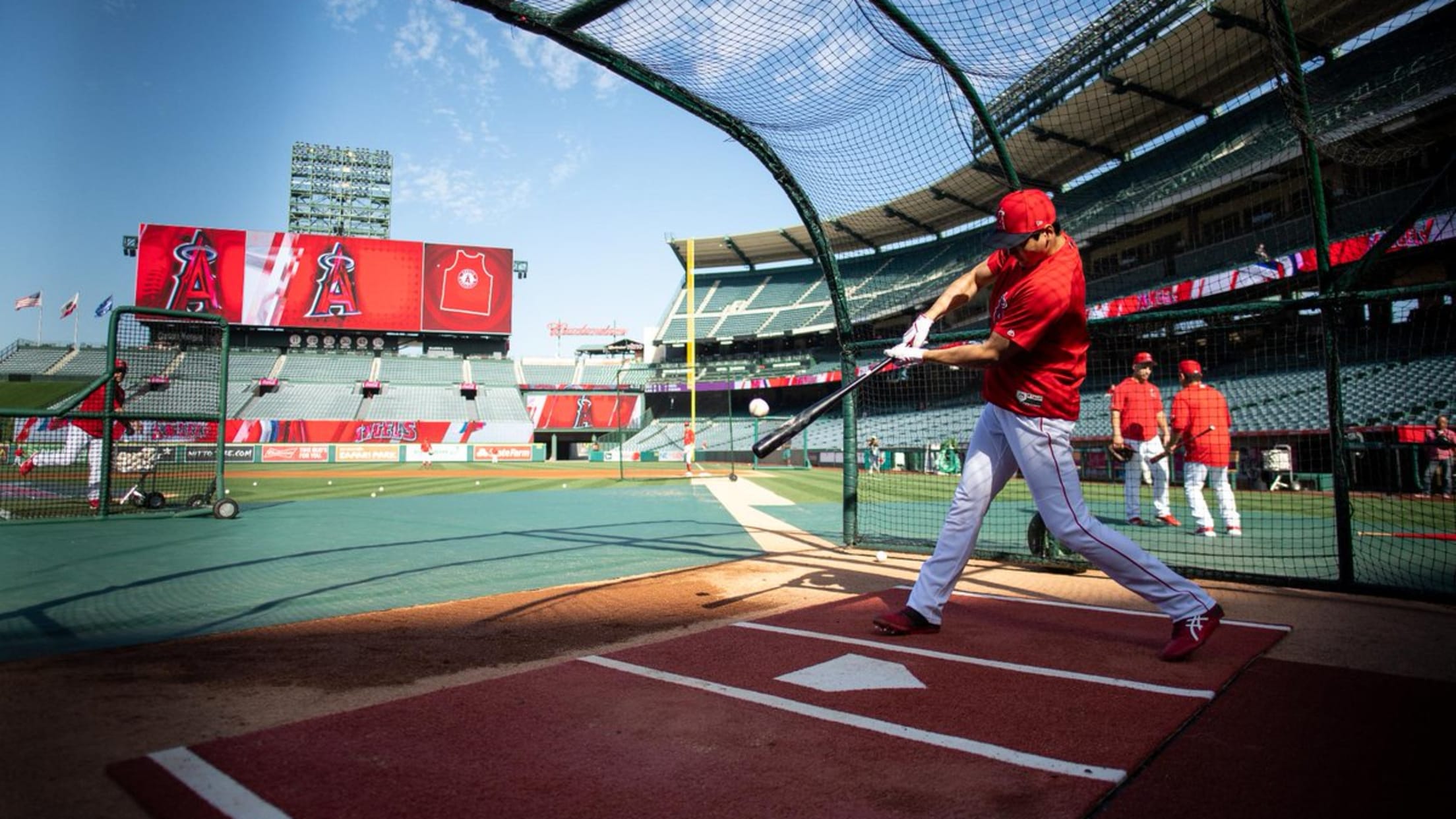 So far this season, we've all been denied a chance to watch Shohei Ohtani, as the Angels' two-way player has been sidelined as he recovers from Tommy John surgery. The operation will keep him from the pitching mound this season, but the Angels are hoping to see him get back in the batter's box as a hitter sometime this season.
Soon. pic.twitter.com/dVEUq2Dbsi

— Los Angeles Angels (@Angels) April 20, 2019
Friday was a big moment in Ohtani's recovery, as the Japanese star stepped in with his teammates for batting practice at Angel Stadium.
Video of Shohei Ohtani taking BP with his teammates for the first time since Tommy John surgery on Oct. 1 pic.twitter.com/umNdwWA6Bo

— Rhett Bollinger (@RhettBollinger) April 19, 2019
During his time in the box, Ohtani blasted a homer deep into the warm Orange County afternoon. It landed somewhere near the batter's eye in right-center, and it was a _shot_:
Shohei Ohtani DE-STROYED the baseball in his first team batting practice since Tommy John 👀@Angels | #ShoTime pic.twitter.com/hElJgNCo5D

— FOX Sports West (@FoxSportsWest) April 20, 2019
Ohtani's been hitting in cages and on the field for a few weeks, but this his first on-field session with Mike Trout and his teammates since the operation. And, frankly, it's just great to see him out there swatting bombs with ease, isn't it?
See you soon, Shohei.
Teams in this article:
Players in this article:
Topics in this article: