In Short Order: Shohei Ohtani is an even better hitter than you probably expected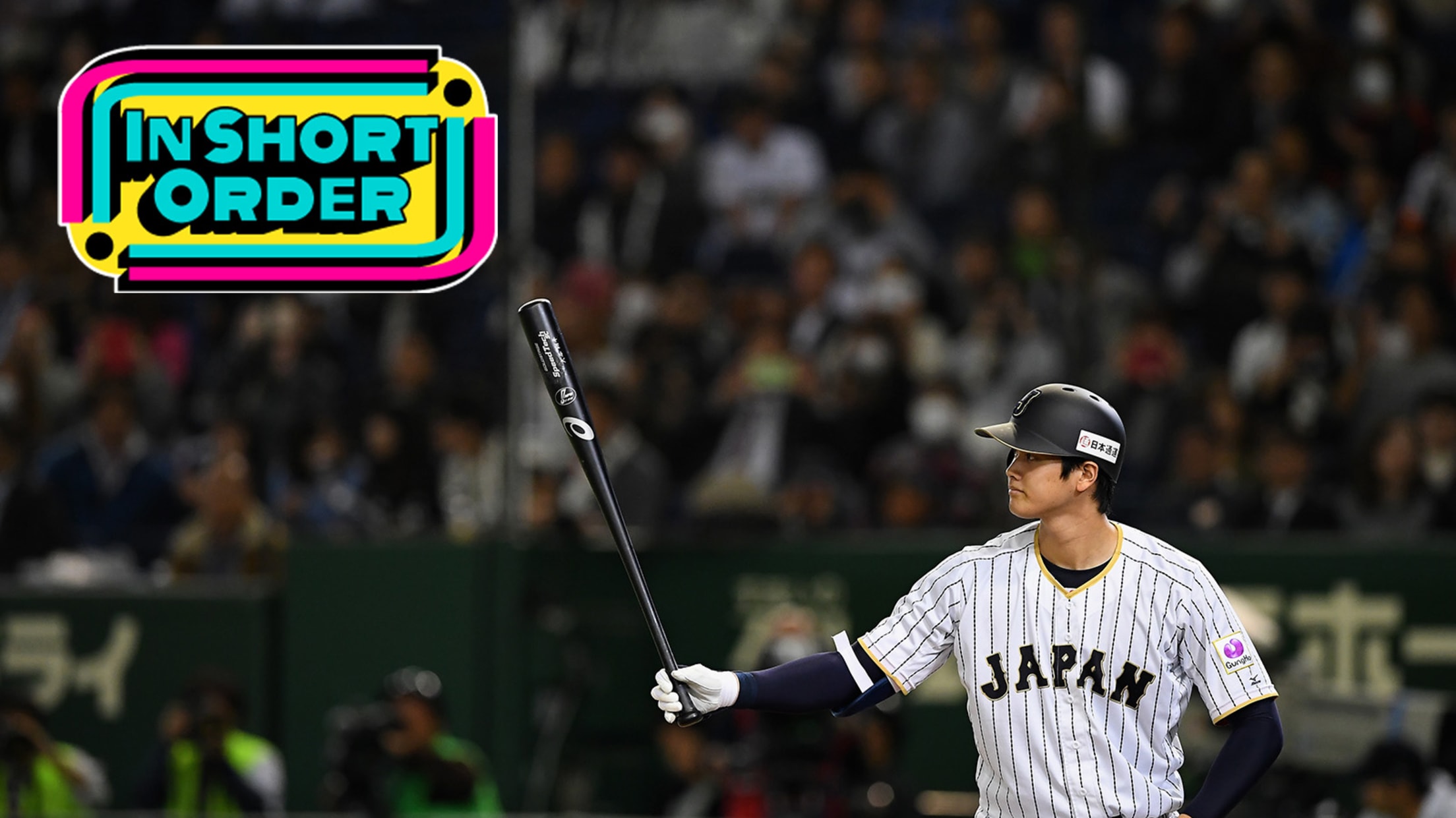 TOKYO, JAPAN - NOVEMBER 10: Pinch hitter Shohei Ohtani #16 of Japan at bat in the eighth inning during the international friendly match between Japan and Mexico at the Tokyo Dome on November 10, 2016 in Tokyo, Japan. (Photo by Masterpress/Getty Images) (Masterpress/Getty Images)
Welcome to In Short Order, a weekly look at all the baseball that I like and can't stop obsessing over. We'll mostly live at the edges of the game; at the intersection of the weird, the fun and the esoteric. Oh yeah, and hair.
Shohei Ohtani might be coming. And if you're anything like me, you're likely underestimating Ohtani's ability at the plate.
When you picture a good-hitting pitcher, you likely think of Madison Bumgarner. Since 2014, Bumgarner's hit .224/.272/.433 with 15 HRs in 292 plate appearances. Those are phenomenal numbers for someone that doesn't come to the plate every day.
Compare that to Ohtani, who led all NPB batters in OPS in 2016 (1.004) and finished fourth in 2017 (.942). He's hit 30 home runs over the last two years in roughly one full season's worth of plate appearances.
Here are his ranks over the past two years:
Batting average: Second (.322), second (.332)
On-base percentage: Fourth (.416), fifth (.403)
Slugging percentage: First (.588), fifth (.540)
Where pitchers like Bumgarner and Justin Verlander have stated an interest in playing in the Home Run Derby, Ohtani has actually won it. He's even punctured a hole in the Tokyo Dome roof with a dinger:
It makes coming up with a comparison for him almost impossible. How many left-handed, homer-bashing pitchers have come over from Japan? Umm, none. How many play in the States? Uhh, also none.
There will likely be an adjustment period as he adopts to a new league, new opposition and a new baseball. And some scouting reports have noted that he can struggle with velocity. But he's also two years younger than this year's American League Rookie of the Year, Aaron Judge, so he's not even a finished product at the plate. Which means -- and this should terrify every big league player -- he may only be getting better.
Now, onto the weird stuff:
Which mascot looks the best in shorts?
Mascot clothing defies logic.
The Mariner Moose wears a complete uniform -- which makes sense as there's a little-known rule that mascots can pinch-hit if need be. [Editor's note: No, there isn't.]
The only unique aspect is ... he's opted to follow Bill Veeck's dream and don shorts.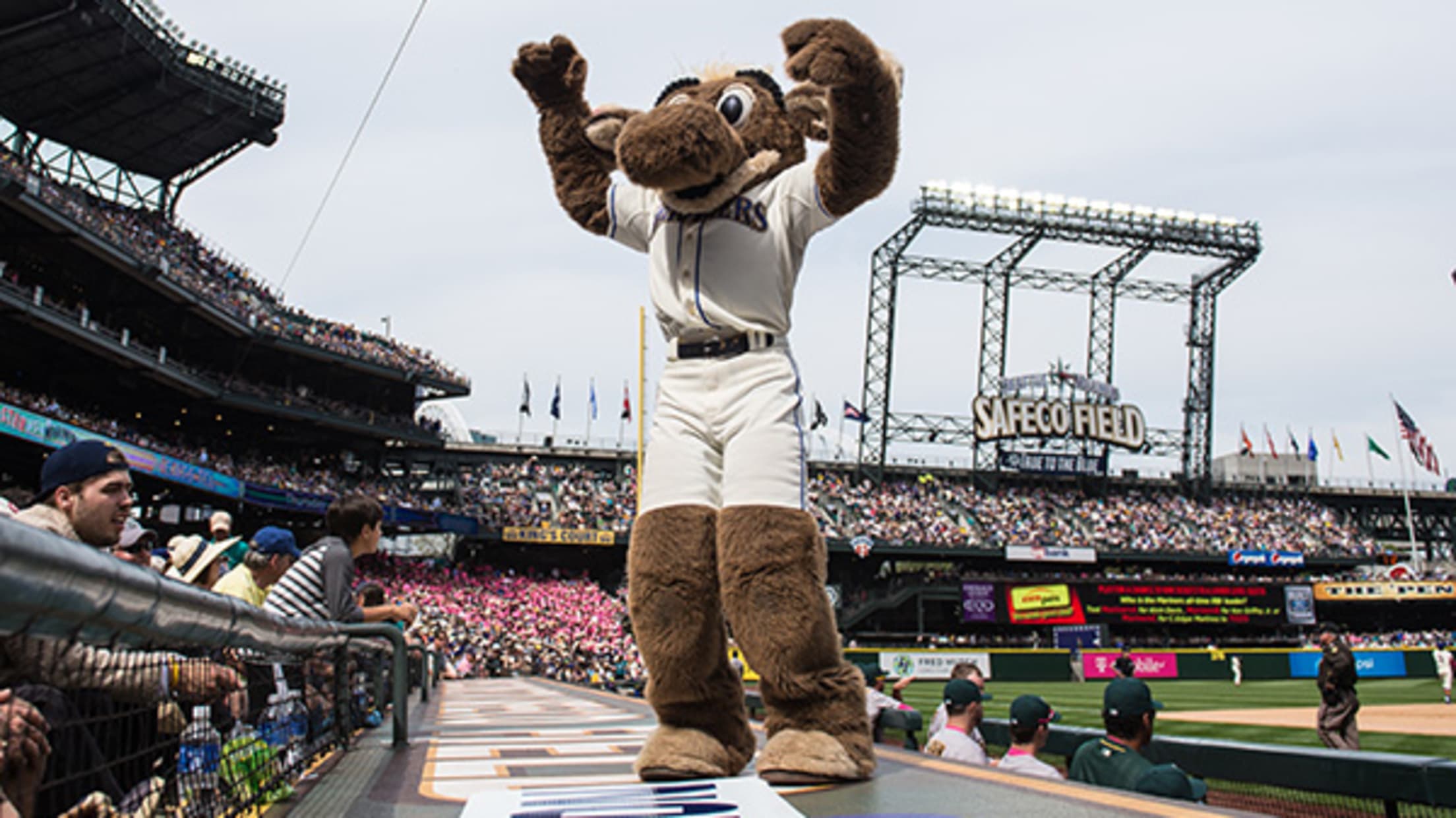 You know who else wears shorts? Wally, but his are less like a baseball uniform and more like a middle-aged lawyer at a backyard barbecue:
So, who do you think pulls off the look better?
You should know about the time ... Patrick Kivlehan was once essentially traded for himself
You may have noticed Kivlehan's name on the transactions list recently as he elected to become a Minor League free agent after the Reds outrighted him to Triple-A. Kivelahan hammered 42 home runs in the Minors in 2014-15 and smashed nine dingers with the Reds in his first extended taste of the Majors this season.
The outfielder could be the next Garrett Jones-type, emerging from the Minor League free agent list to become a quality power source.
But there's one other reason to know the outfielder: He was once traded for himself.
On Dec. 2, 2015, Kivlehan was included as the player to be named later to complete the trade that brought Leonys Martin to the Mariners. Five months and 155 plate appearances into his career in the Rangers' system, Kivlehan was traded back to the Mariners ... for a player to be named later, essentially nullifying the original trade.
What to watch this weekend: There is no offseason as the Australian Baseball League -- the one-time home to players like Rhys Hoskins, Didi Gregorius and Kevin Kiermaier -- returned this week. This weekend's games between the defending champion Brisbane Bandits and the Canberra Cavalry will be streamed on the ABL's YouTube page.
The games begin fairly late -- 9:30 p.m. ET -- but that means there may be baseball to watch when you return home from your evening to order a pizza.
Keep an eye out for for Canberra's Cam Warner, who was drafted in the 28th round by the Tigers while playing in the College World Series for Texas Christian University, and Brisbane's Aaron Whitefield, a member of the Twins organization who posted an .869 OPS with 20 stolen bases in just 39 games in last year's ABL.