Shohei Ohtani is asking fans to pick a nickname for him and we are taking suggestions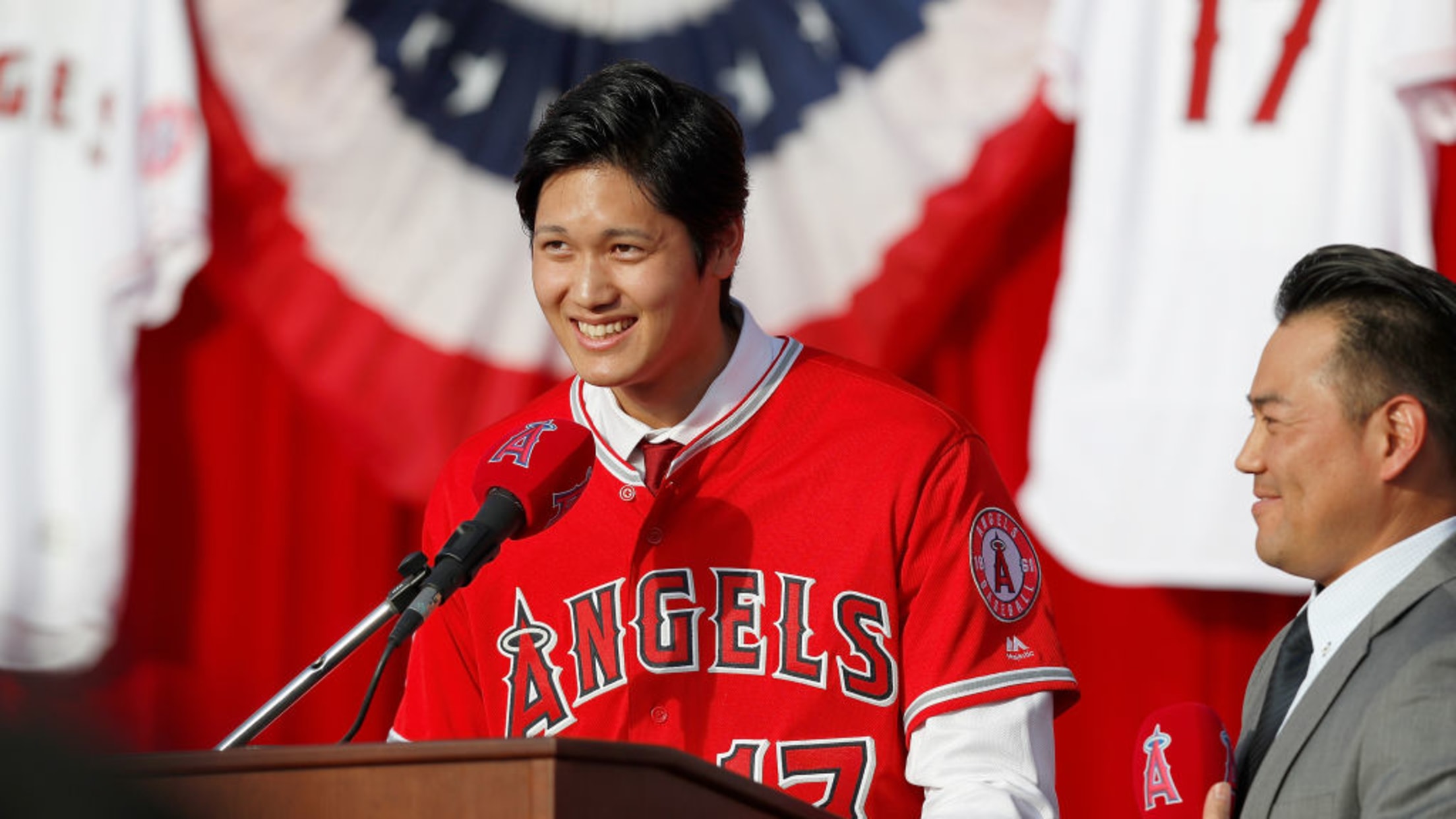 speaks to the media during a press conference introducing Shohei Ohtani to the Los Angeles Angels of Anaheim at Angel Stadium of Anaheim on December 9, 2017 in Anaheim, California. (Josh Lefkowitz)
Shohei Ohtani is officially a member of the Angels. The team hosted a press conference for the two-way player that was open to the public, and it couldn't have gone better. Ohtani spoke to the media with grace and a bit of humor, but made sure to ask the public for help on an important subject.
During the baseball world's introduction to Ohtani at Angel Stadium on Saturday, he asked fans for some help to come up with a nickname for him:
Shohei Ohtani asked fans to come up with a nickname for him.

— Pedro Moura (@pedromoura) December 10, 2017
So what could the possibilities be? Goatani? Sho-time? Sho-hei Kid? There aren't any official ways you can cast your vote yet, but until that day comes, you can always leave suggestions in the comments below, or tweet us.
May the best nickname win.