Shohei Ohtani bid farewell to his old NPB fans with a ceremonial last pitch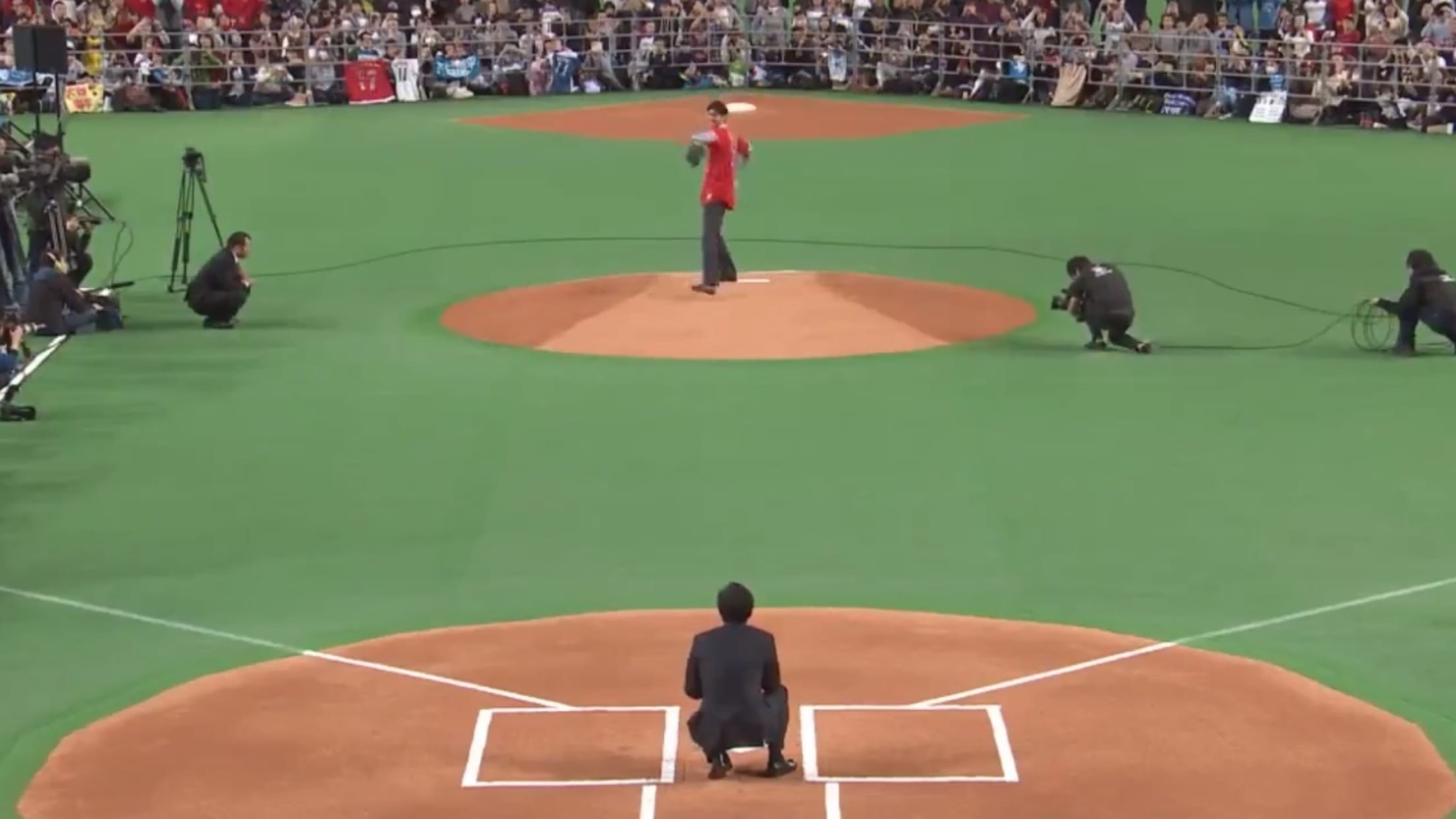 The Major Leagues are abuzz awaiting Shohei Ohtani's arrival in the United States for his rookie season in 2018. Before he did that, however, he wanted to say goodbye to the loyal Nippon Ham Fighters fans.
So, on Monday, Ohtani wore his Angels uniform and attended a news conference at his old home, the Sapporo Dome. He even got to throw one last pitch from the mound:
札幌ドームのマウンドから、集大成の"1球"#lovefighters #大谷翔平 pic.twitter.com/Ucr76ikX2W

— 北海道日本ハムファイターズ公式 (@FightersPR) December 25, 2017
That spot was a familiar place for Ohtani, who pitched to a 2.52 ERA and struck out 624 batters in 543 innings across five seasons for Nippon Ham. "Long time, no see," he joked to the crowd beforehand. "I'm Shohei Ohtani. Welcome to my press conference. Please enjoy."
They definitely did, and it was a very cool move by Ohtani to give one more acknowledgment to his original fans before taking on the challenge of the Majors. Hideki Kuriyama, the Nippon Ham manager who gave Ohtani the opportunity to be a two-way player, downplayed his role in the phenom's impressive development and praised him once more for his pure talent.
"He's a player with ability," Kuriyama said, as translated by Kyodo News Sports. "He developed on his own, so I tried to stay out of his way. I believe he has a chance to be the best player in the world."
Ohtani also elaborated on why he said that choosing the Angels was fate. "I used the word 'fate' and that kind of defies easy explanation," he said. "Every single team made a good presentation, so it was a difficult choice. I knew, in the end, it would come down to my own feeling."
Whatever the reason, he looks great in an Angels uniform, whether it's bidding adieu to his old team or saying hello to his new one.