Watch Japanese superstar pitcher-turned-DH Shohei Ohtani win the HR Derby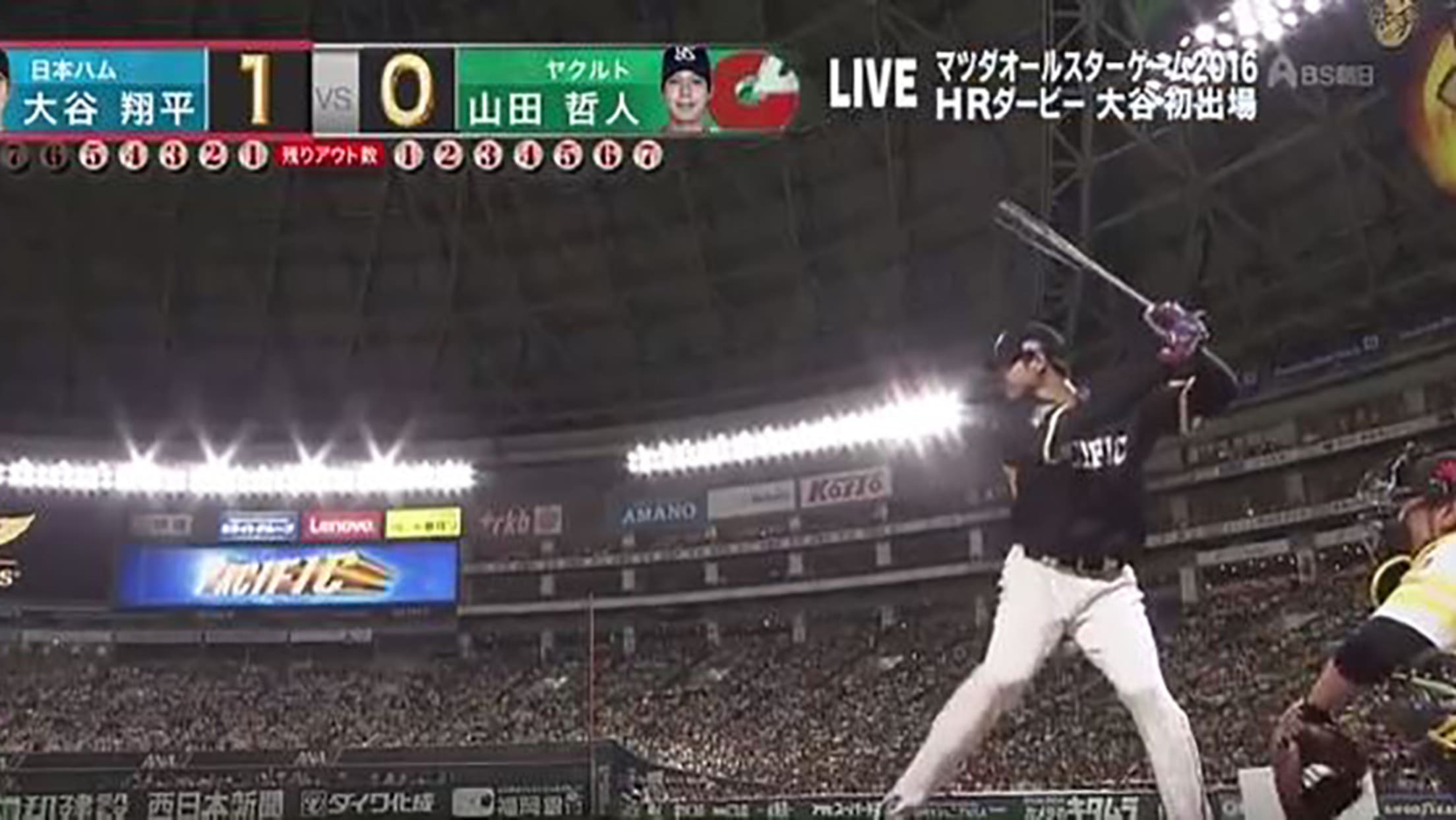 (Clair, Michael)
The story of 2016 could very well be the year of the pitcher dinger. Bartolo Colon fulfilled the prophecy and cracked one out. Madison Bumgarner puts on such great shows in games and batting practice that there was a movement to include him in the Home Run Derby. And now, Japanese pitcher/DH-on-days-off-extraordinaire Shohei Ohtani not only took part in Nippon Professional Baseball's Home Run Derby, but he won it, too.
After beating Tetsuto Yamada (a middle infielder with 29 first-half home runs!!!), 6-5, Ohtani squared off against outfielder Yuki Yanagita (only 10 home runs this year, but cracked 34 last season). Ohtani then took the title after hitting three home runs to Yanagita's two in the final round.
Watch the final round below:
Don't think that this is common in Japan, either. Paraphrasing thanks to Google translate, Ohtani said he was surprised he was eligible for the competition.
While it's strange for a pitcher to take part, it's not surprising that Ohtani won. In only 130 at-bats this season, the two-way player has hit .331/.444/.631 with 10 home runs. Of course, on the mound, he has a 2.03 ERA and has struck out 140 batters in 115 innings -- even setting a Japanese velocity record along the way -- so this isn't some back of the rotation-type hurler.
Basically, he's a freak of nature who cannot be contained. Batters must fear him, pitchers tread lightly.