Six pieces of iconic baseball history to check out while you're in Washington for the All-Star Game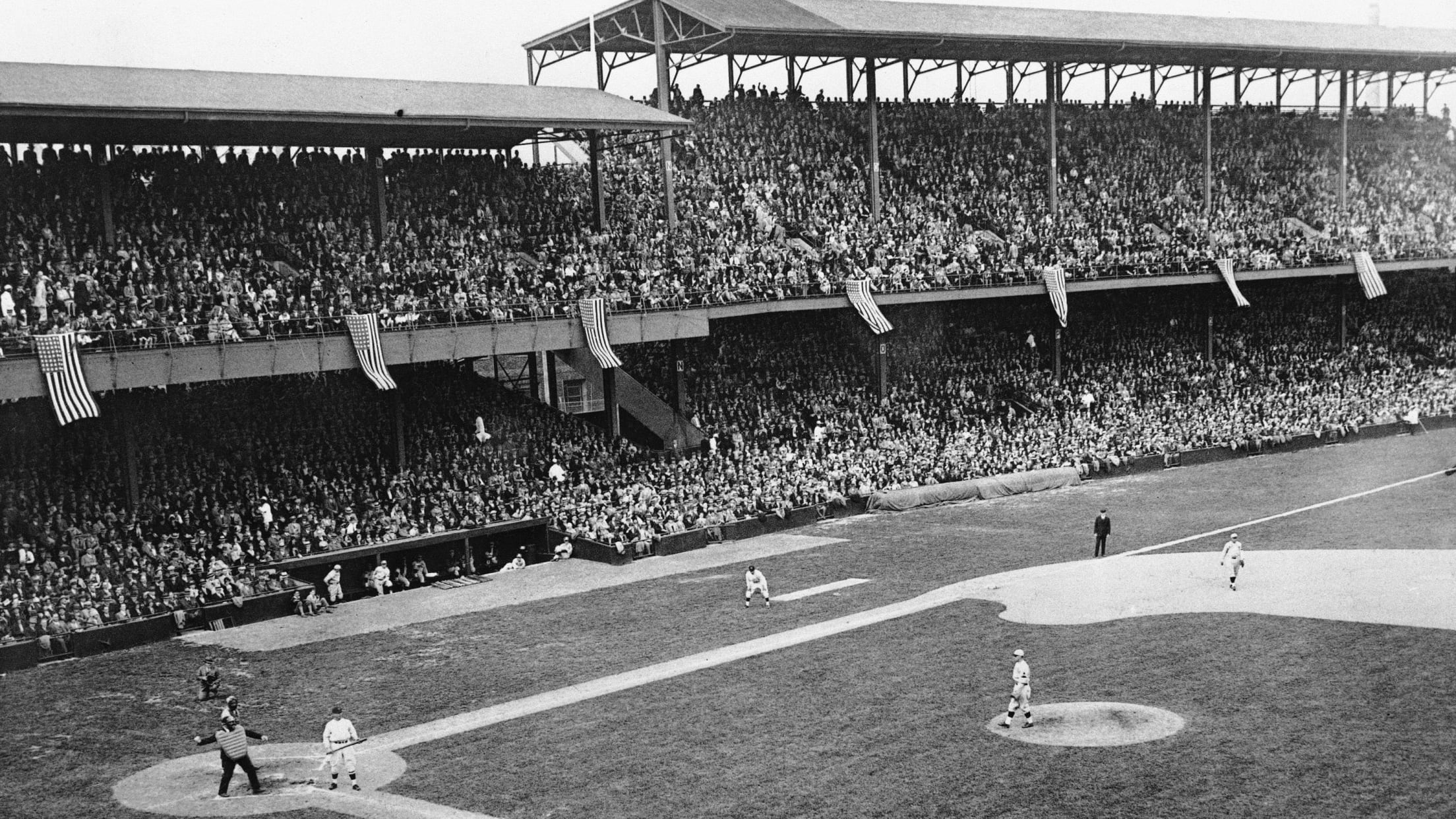 You, along with the All-Star players and coaches, have made it to Washington to watch some All-Star baseball. Congratulations! But the players who will bash homers in the T-Mobile Home Run Derby or perform all sorts of baseball magic in the All-Star Game presented by MasterCard have things to do during the day --- like, practice, or enjoying some rare time off.
But what are you going to do? I guess you could see some important pieces of American history and culture like the Capital Building, the Lincoln Monument or the famous stairs from "The Exorcist," but you're in town for baseball. So, shouldn't you skip all those school field trip sites for hardball-focused fun?
You're in luck. Even though the Washington Nationals have a relatively short history in the nation's capital, there are plenty of baseball landmarks in the city. Here are the spots you should check out before you leave town:
1. The Nationals Park statues
Hey, here's an easy one: Before you head inside Nationals Park, take a quick trip outside the Home Plate Gate to see three incredibly unique statues of Washington baseball icons. There's Josh Gibson, who starred for the Washington-area Homestead Grays, and was known to have one of the most powerful bats in baseball history.
Hello Josh Gibson. (NLB Homestead Grays star featured at Nationals Park). @nlbmprez pic.twitter.com/pt4ZHSKpeh

— Gregg Riess (@GreggRiess) June 9, 2017
Alongside him is Walter "Big Train" Johnson, whose mighty pitching arm helped deliver Washington its lone World Series title in 1924. Given his penchant for strikeouts, he's depicted with an array of baseballs coming out of his multiple arms:
Coincidentally we have an article coming out soon in @9Jrnl_Baseball that discusses Walter Johnson's unusual statue @Nationals @thorn_john @tshieber @AlexCheremeteff pic.twitter.com/RW27FL5nlz

— From Pitch to Plinth (@SportingStatues) November 16, 2017
And then there's Frank Howard, who gave hope to all glasses-wearing boys and girls when he topped 40 home runs for three straight seasons with the Senators from 1968-70.
Two of DC's most powerful bats ever: Hondo + Harper. Statues looking great at @Nationals Home Plate gate! #OpeningDay pic.twitter.com/aIVeRQ4xH8

— Kathleen Maloney (@maloneyk) April 6, 2015
2. The location of Griffith Stadium
Unfortunately for Senators fans, Griffith Stadium was demolished 53 years ago, so you won't be able to do any reminiscing from the mound. Now the site of Howard University Hospital between Fifth and Seventh streets, you can still line up in the box if you want: Just be warned, you'll be standing on linoleum, not dirt.
The outline of where the batters' box once stood is located in the main lobby near the bathrooms and elevator bank: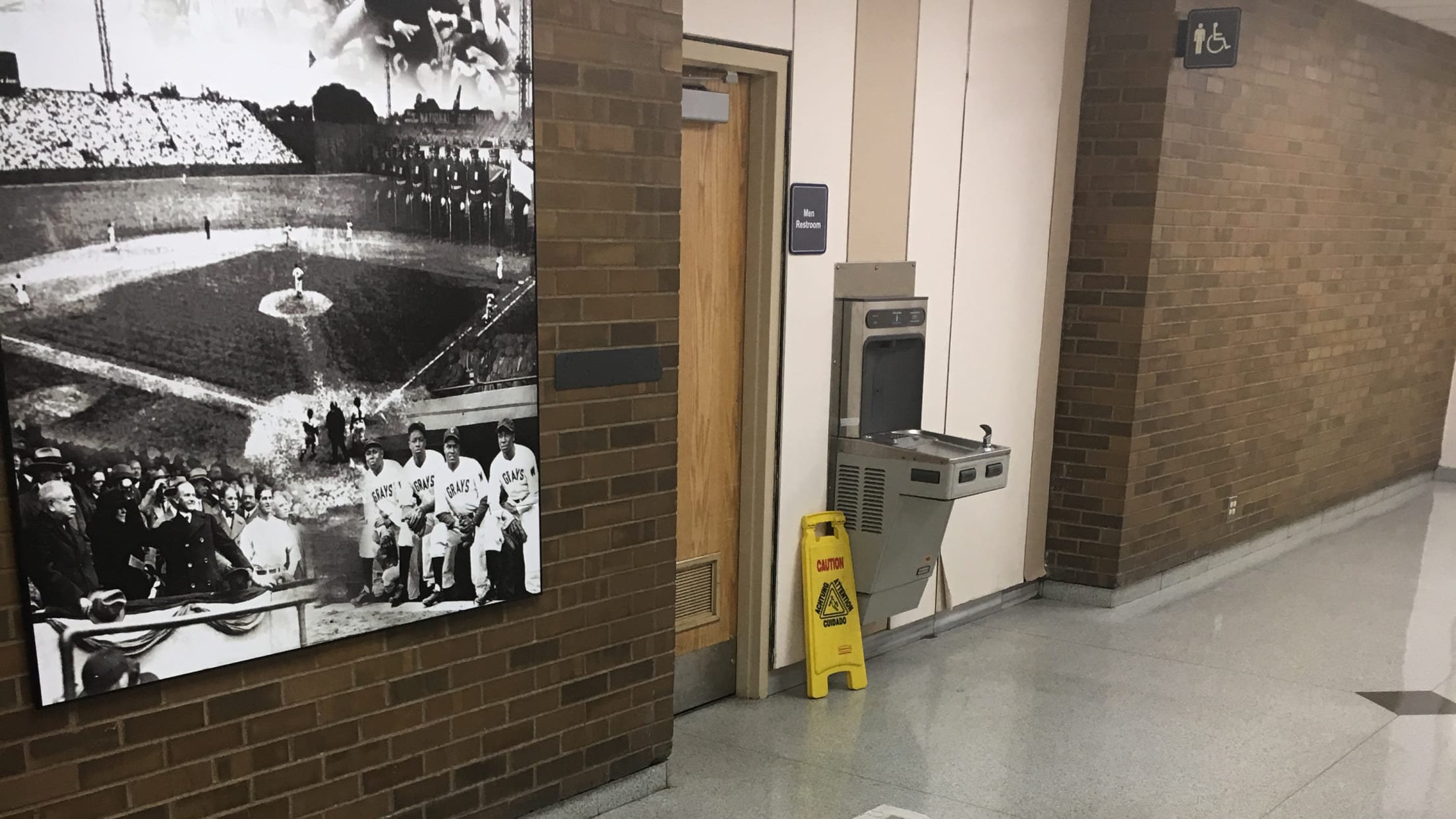 (Photo by Eric Chesterton / MLB.com)
3. Champions exhibit at the National Portrait Gallery
Skip the presidential portraits and head to the third-floor mezzanine where you'll find pieces like a bust of Casey Stengel by Rhoda Sherbell, a Technicolor Reggie Jackson by Howard Rogers and Gerald Gooch's amazing nine-photo portrait of Juan Marichal's iconic delivery.
@obxleatherman @Baseball_More Juan Marichal by Gerald Gooch @ Smithsonian National Portrait Gallery. pic.twitter.com/CK21Vug0kU

— phungo (@phungo2008) October 20, 2014
4. Baseball Americana at the Library of Congress
The Library of Congress is home to some of the most important documents in American history, like the first draft of the Declaration of Independence and George Washington's first inaugural speech. So, of course they have some of the most amazing pieces from the history of America's sport.
This summer's Baseball Americana exhibit has pieces from throughout baseball's history, including the first ever mention of the word baseball from 1786: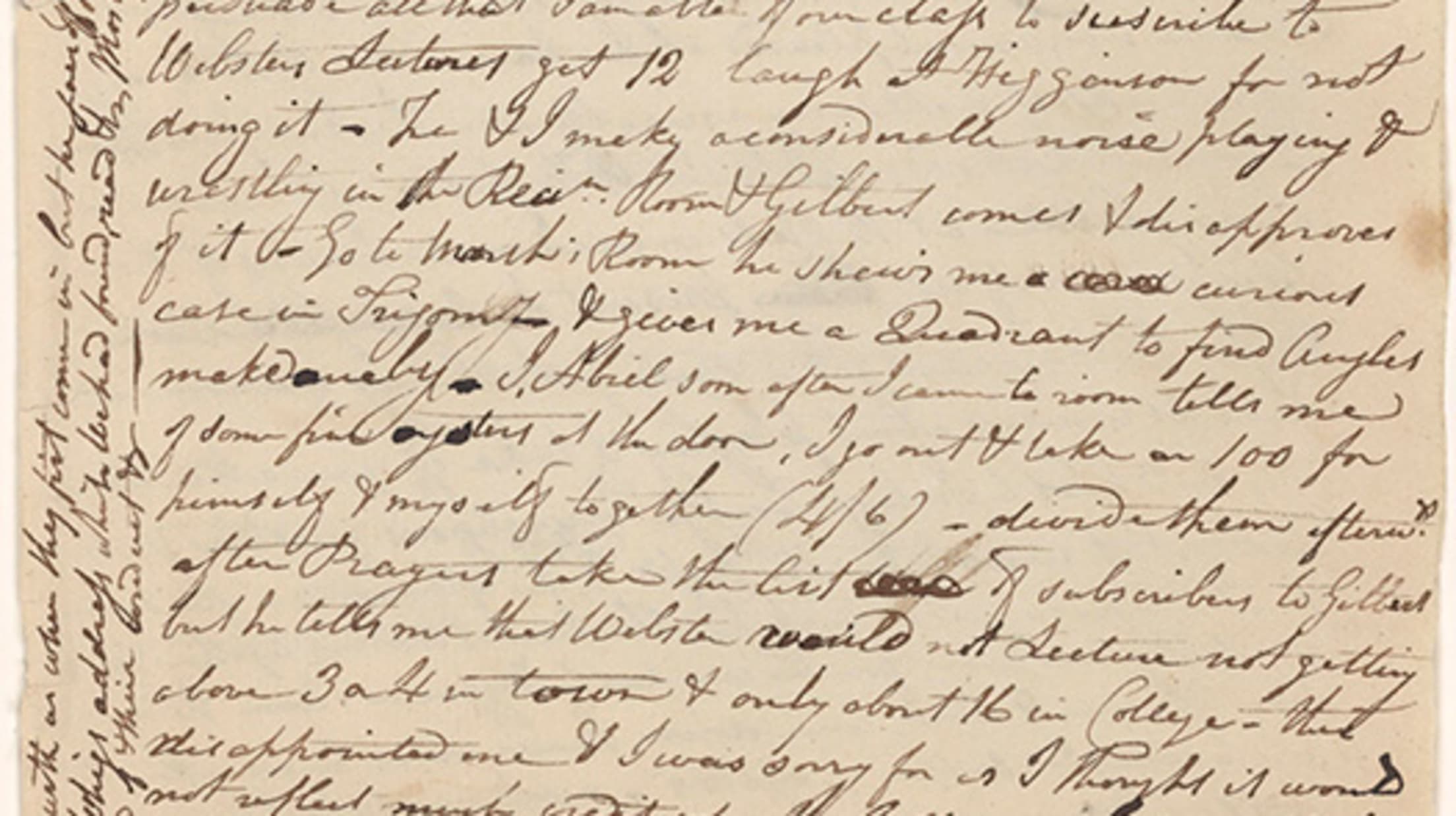 The exhibit also includes Branch Rickey's scouting reports, photos and lithographs from baseball's history -- including one of Civil War prisoners playing while imprisoned -- and rare clips of Hall of Famers.
5. The National Museum of American History
Want more baseball artifacts? You're in luck: Within two current exhibitions, "American Stories," and "Many Voices, One Nation," you'll find a variety of baseball memorabilia. That includes a signed baseball from the 1937 All-Star Game, the first to be hosted in D.C. Oddly enough, none of the three Senators players who made the team that year appeared in front of the home crowd.
The museum is pulling out all the stops with a baseball film festival in the weekend before the All-Star Game, so make sure you stop by if you get to town early. Along with your favorite baseball movies (sadly, "Rhubarb," about a team being owned by a cat, didn't make the cut), there will be a unique take on baseball cuisine and more pieces on display from the museum's baseball collection.
"Smart looking teams invariably play smart ball," instructed the players' manual for the All-American Girls Professional Baseball League: https://t.co/rvhuGgVfpw

Can't get enough #BaseballHistory? Join us for the All-Star Baseball Film Festival: https://t.co/BuxssZYyMv pic.twitter.com/TNdxajzXJG

— National Museum of American History (@amhistorymuseum) July 11, 2018
6. Sports: Leveling the Playing Field at the National Museum of African American History and Culture
As the museum notes, "sports were among the first, and most high profile spaces to accept African Americans on relative terms of equality." On the third floor of the museum, you'll find documents and memorabilia from the world of sports, with the Olympics, basketball, football and boxing taking their place alongside baseball.
Among the highlights are Jackie Robinson's jersey and a great statue of him sliding into the base:
Jesse Owens, Jackie Robinson, Venus & Serena Williams, Michael Jordan #APeoplesJourney #NMAAHC pic.twitter.com/OkilcUMWLj

— Johnetta Elzie (@Nettaaaaaaaa) September 14, 2016
In addition, there are a variety of documents and memorabilia from the Negro Leagues, including a seat from Perry Stadium, home of the Indianapolis Clowns and ABCs, Frank Robinson's baseball bat and Satchel Paige's card from when he was a rookie with the Indians.