Juan Soto, Barry Bonds and four other players who warped time to play in MLB games before their debuts
On Monday night, the Nationals and Yankees started a game in the middle of the sixth inning, tied at 3, to finish a suspended game that began on May 15. Juan Soto -- the Nationals' home run-hitting rookie sensation -- was in the lineup. But, his first big league game was on May 20, when the youngster struck out as a pinch-hitter against the Dodgers.
That means that he technically played in a game that took place before his MLB debut. Oh, and he dingered, too, which means there's probably an actual hole in the time-space continuum somewhere in right field at Nationals Park:
That's either his first career home run or sixth home run of the season. Idk idk

— Jamal Collier (@JamalCollier) June 18, 2018
The outfielder wouldn't be the first to create a time paradox and play in a big league game before their actual debut. In fact, some of the biggest names in history played in games before their "debut." Here are five more of the coolest:
Oscar Gamble
Remembered for his hair -- and one of the greatest baseball cards ever -- Gamble was called up a year after the Cubs drafted him on Aug. 27, 1969. Buck O'Neil, who signed the youngster, called him the greatest prospect he'd signed since Ernie Banks.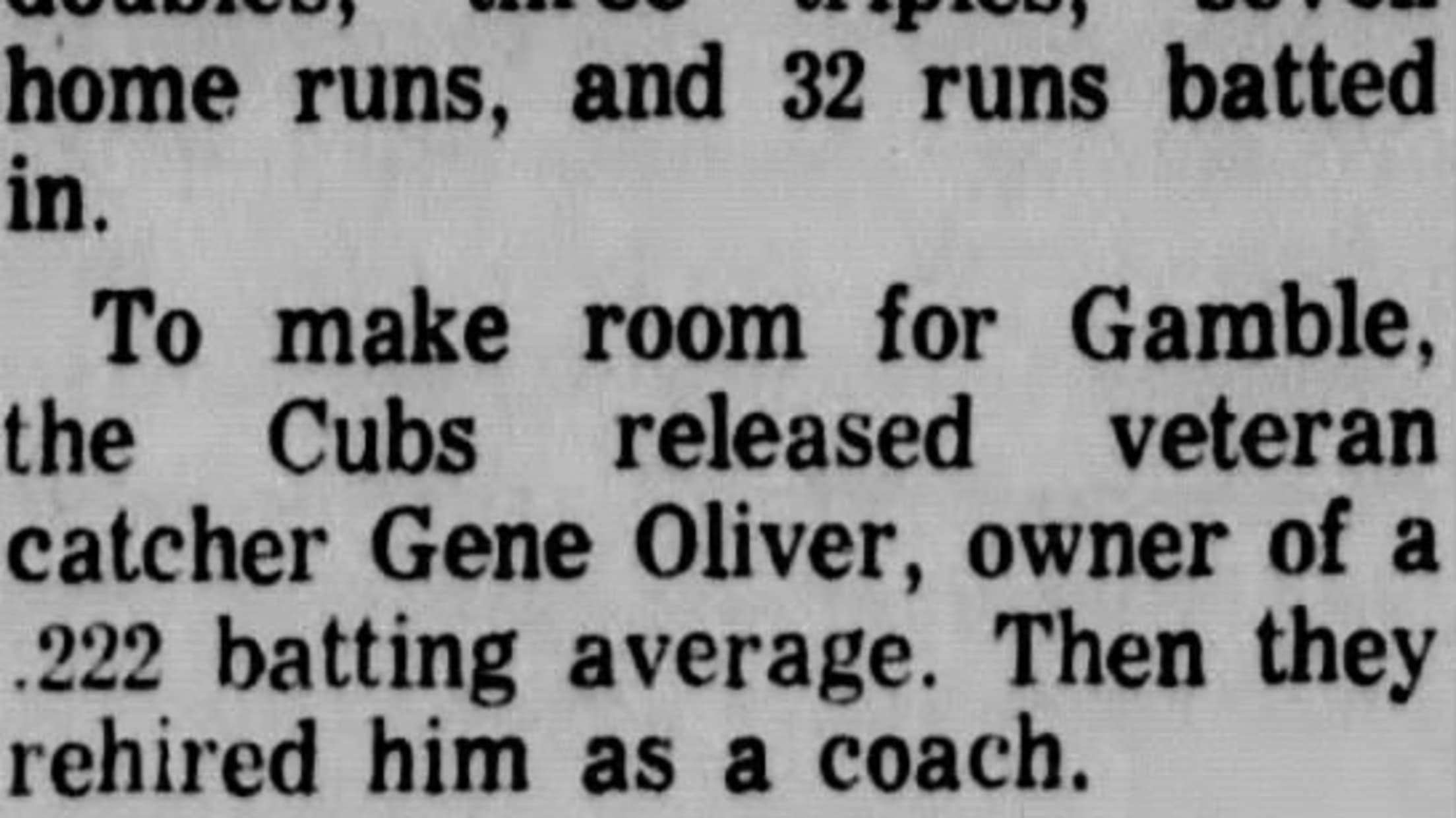 (via Newspapers.com)
But on Sept. 2, Gamble was called on to pinch-hit for Ken Rudolph in a game that started on June 15. Gamble walked, therefore making his first appearance more than two months before his actual debut.
Dave Parker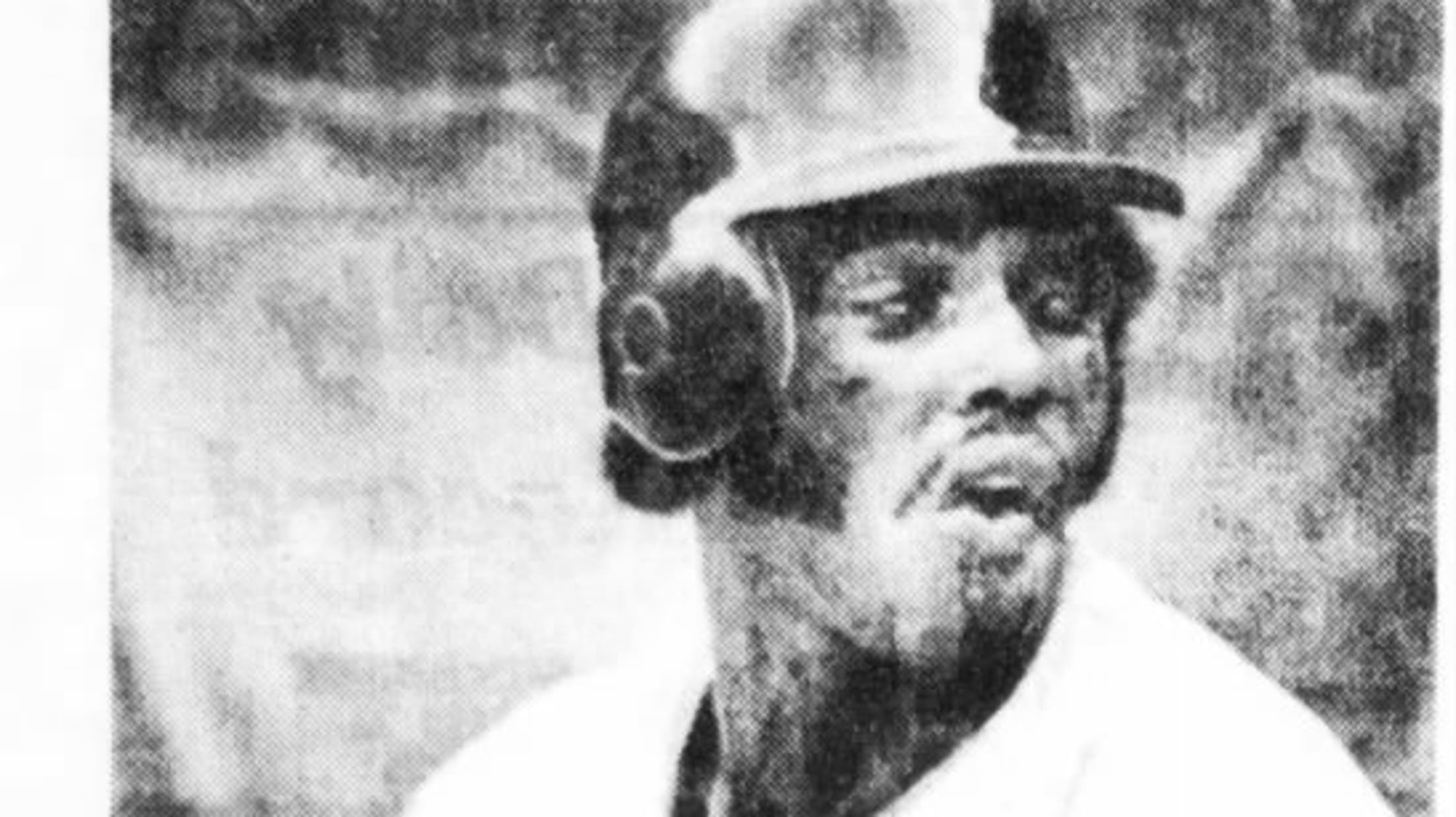 The "Cobra" is probably glad for this kerfuffle. Called up on July 12, 1973, the 22-year-old Parker started his big league career going 0-for-10. But on July 26, the Pirates and Cubs squared off to finish off a game that began on April 21.
Parker entered the game in the seventh inning as a pinch-hitter, laced a single and was replaced. Now, instead of his "first" game being a hitless 0-for-4, Parker has a glittering 1-for-1 in its stead.
Barry Bonds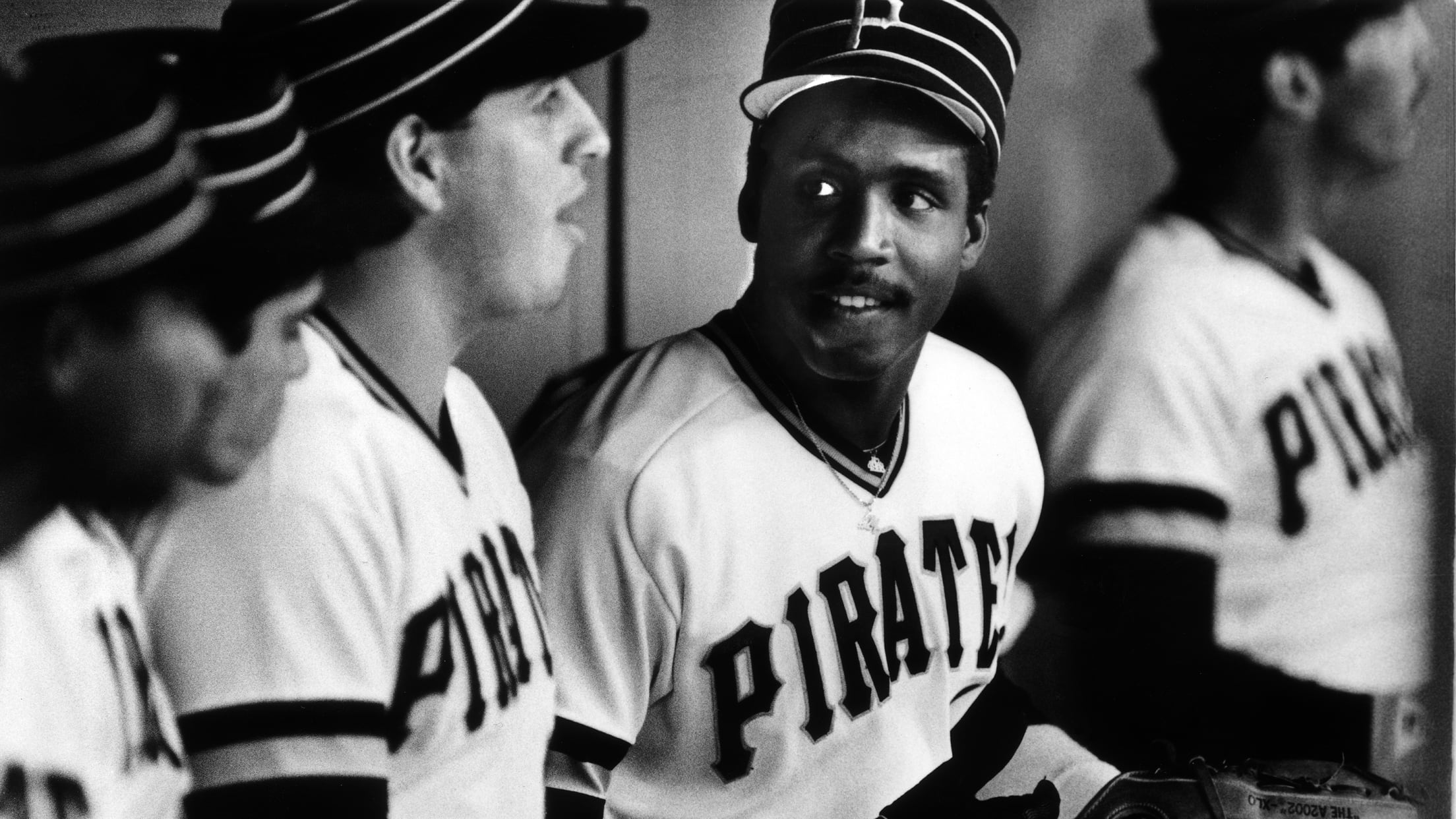 Bonds has the record for homers in a season, walks in a season and, naturally, is one of the few to debut before his debut. After going 0-for-5 with (of course) a walk in his first game against the Dodgers on May 30, 1986, Bonds got to rectify that when the Pirates made up an April 20 game against the Cubs.
Originally suspended in the 14th inning, with the game tied at 8, Bonds pinch-hit for Jim Morrison (not the Doors singer) in the 17th inning. He laced a single to drive in the go-ahead run, with Bobby Bonilla also scoring and Bonds advancing to second on an error by the Cubs' Bob Dernier.
A game-winning hit a month before your debut? Only Bonds could pull that off.
Jeff Reardon
The bearded, burly closer -- nicknamed "The Terminator" for his ability to close out games -- got his first big league win two months before his debut. Initially called up by the Mets on Aug. 25, Reardon was tagged with the loss against the Reds after giving up two runs in an inning of work.
Two days later, Reardon was back on the mound in the ninth inning of a 1-1 tie against the Braves that originally began on June 17. After pitching a scoreless frame in the top half, Alex Trevino made the Mets 2-1 winners.
Manny Muñiz
If Reardon got a win before his debut, Muñiz was sadly on the other side of the equation. Even worse, it was the only decision of his big league career. A September callup with the Phillies in 1971, the rookie right-hander's first game was on Sept. 3 when he pitched three innings against the Mets.
But then, on Sept. 7, Muñiz was called in for the 13th inning of Aug. 1's suspended game against the Cardinals. He faced one batter and gave up a single before being pulled in a double switch for Chris Short (the other player who entered the game: Oscar Gamble. Spooky).
Short proceeded to give up two runs that inning, as well as the inherited run that was charged to Muñiz.