Six facts you should know about Cleveland's Game 5 starting pitcher Ryan Merritt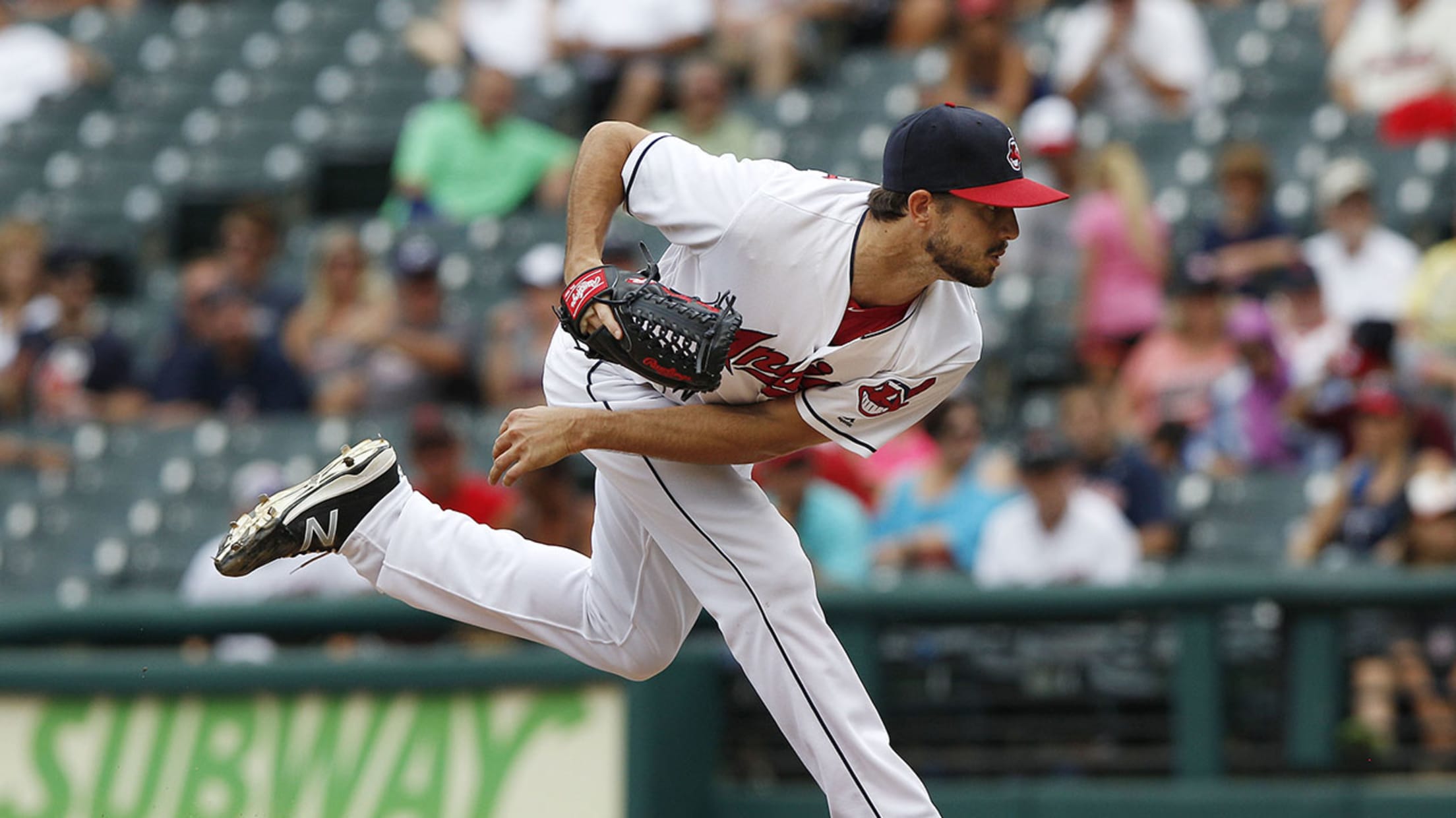 CLEVELAND, OH - AUGUST 04: Ryan Merritt #54 of the Cleveland Indians pitches against the Minnesota Twins in the ninth inning at Progressive Field on August 4, 2016 in Cleveland, Ohio. The Indians defeated the Twins 9-2. (Photo by David Maxwell/Getty Images) (David Maxwell/Getty Images)
In Game 5 of the ALCS tonight, Cleveland will have their second chance in as many days to punch their first ticket to the World Series in nearly two decades. Given the stakes of the game, the identity of the starting pitcher they'll send to the mound is an important variable. His name is Ryan Merritt, and if that name doesn't feel familiar to you, it's probably because he's logged just 11 innings in his Major League career.
The 24-year-old Merritt is the third youngest member of the Indians roster -- Francisco Lindor is 22 and Jose Ramirez is 23 -- and he will be the second rookie to make a start in this postseason after the Dodgers' 28-year-old Japanese rookie, Kenta Maeda. But more than that, he's just the second pitcher ever to make his second Major League start in the playoffs: Then-Rays pitcher Matt Moore first accomplished this feat in the 2011 ALDS.
The glaring difference between Moore and Merritt, however, is that Moore was one of the most highly regarded prospects in all of baseball to the extent that the big prospect debate of his time was whether Moore, Bryce Harper, or Mike Trout was the best prospect in the game. Merritt, on the other hand, lacks any high-profile prospect pedigree and is a bit of an unknown, but he's about to be on the international stage for one of baseball's biggest games of the season.
So, let's try to get to know him a little bit better. Here are six facts you should know about Ryan Merritt:
1. He's not going to blow it by Toronto
Merritt is a soft-tossing lefty whose fastball tops out in the upper 80s. His go-to secondary pitch is a changeup, which is his most highly-regarded pitch. He also mixed in a cutter and a curveball in his one other Major League start. The stuff in and of itself is not going to be enough to foil Toronto's strong lineup, so the question will be whether he can pinpoint his location and generate enough deception to keep the Blue Jays off-balance.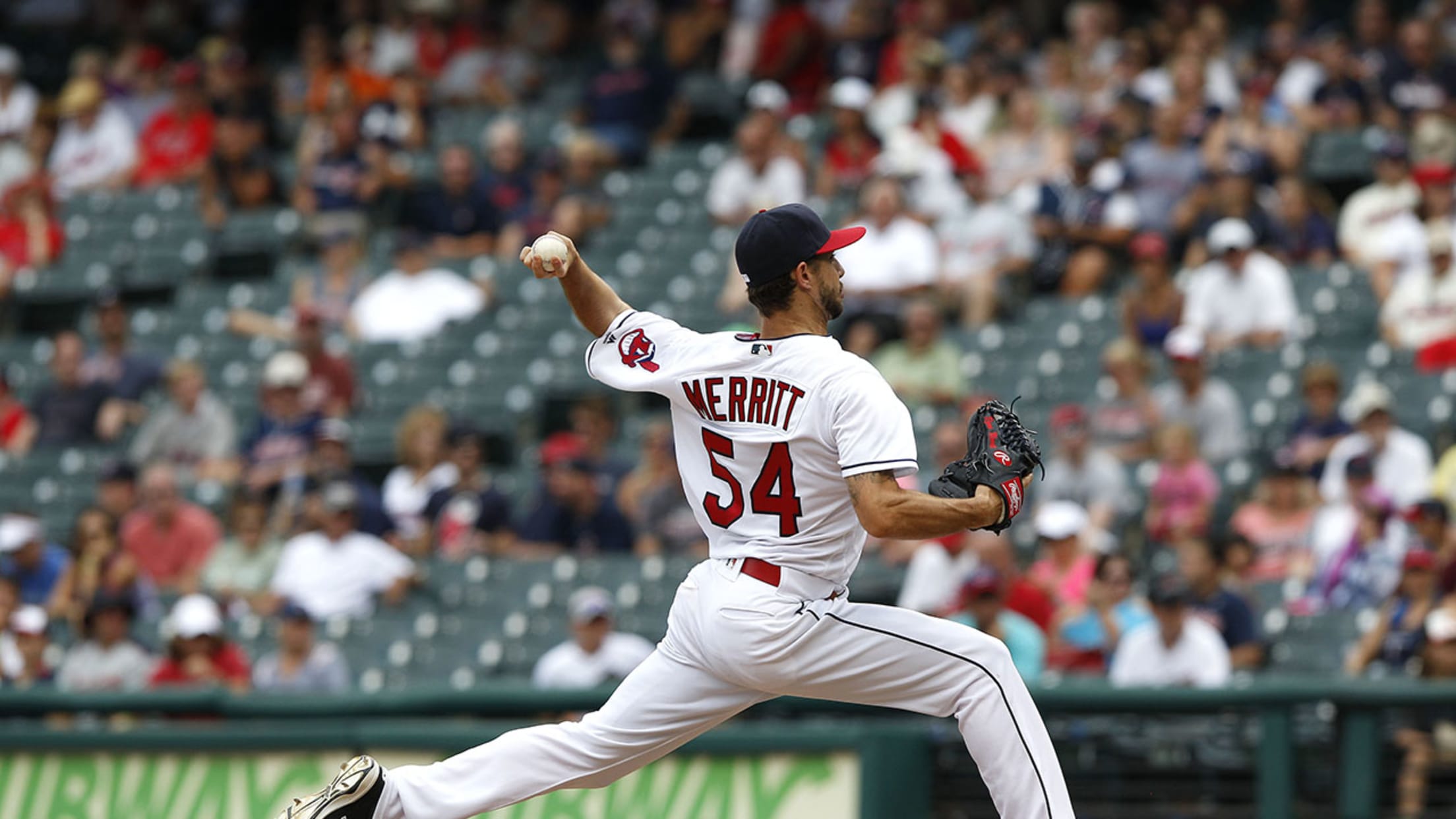 2. The next Major League walk he allows will be his first
Although his stuff isn't exceptional, Merritt's ability to throw strikes is. Throughout his Minor League career, he walked just 3.8 percent of batters faced and hasn't allowed a walk to any of the 37 batters he's faced in the Majors.
3. He pitched a no-hitter last season
While pitching for the Double-A Akron RubberDucks in 2015, Merritt pitched a seven-inning no-hitter in the first game of a doubleheader against the Reading Fightins. (Minor League doubleheader games only last seven innings.)
4. He's a gamer … not that kind, the other kind
No matter whether or not Merritt shows himself to be a "gamer" in the baseball meaning of the word, he's already a "gamer" in another sense. According to Cleveland pitcher Cody Anderson , "[Merritt] just wants to play [video game] 'Clash of Clans' and tune the world out."
5. He retired each of the last 13 Major League batters he faced
Merritt's one Major League start came against the Royals on Sept. 30, and it got off to a rocky start. Three of the first four batters he faced recorded a hit, which quickly put the Royals ahead, 1-0, but then Merritt suddenly stopped allowing baserunners. He got Paulo Orlando to ground into a double play to end the first and then retired the side in order from the second through the fifth. On the off-chance Merritt retires the first 14 batters he faces today, he will have turned a Hidden Perfect Game (27 consecutive batters retired across multiple outings).
6. He doesn't have José Bautista shaking in his boots
It may not seem particularly wise to underestimate an opponent at the Major League level, but that didn't stop Blue Jays right fielder Jose Bautista:
Jose Bautista on Ryan Merritt: "With our experience in our lineup I'm pretty sure he's going to be shaking in his boots more than we are."

— Ben Nicholson-Smith (@bnicholsonsmith) October 19, 2016
Despite Bautista's assertion, Dan Otero reports: "None of what's going on fazes [Merritt]."
So there we have Ryan Merritt in a nutshell: A crafty lefty who is making what is essentially an unprecedented Major League start. Logic says Toronto should be able to win this game, but, as the saying goes, you can't predict baseball.
Tune in to watch Merritt take on Toronto today at 4 p.m. ET on TBS/Sportsnet.
Teams in this article:
Players in this article: