Now together in Cincinnati, Sonny Gray and Yasiel Puig can reminisce about Gray's first (and only) base hit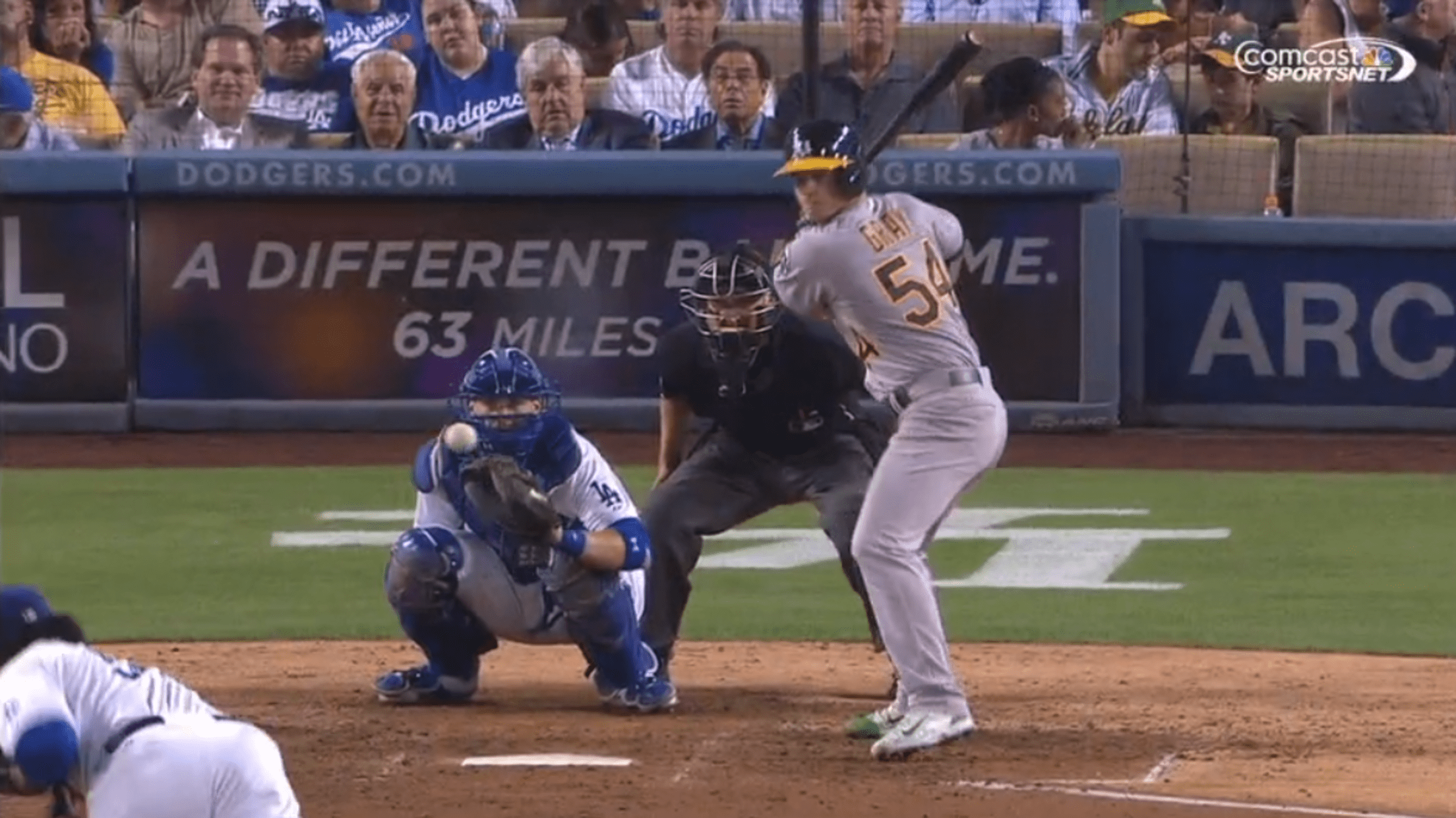 On Monday, the Reds continued their offseason overhaul by acquiring right-hander Sonny Gray from the Yankees and signing him to a three-year extension that will keep him under contract through 2022.
Gray has pitched at the Major League level for six seasons, but this marks his first stint with a National League team ... which means, of course, that he'll have to pick up a bat significantly more often than he has in the past.
To wit: in 155 career appearances (146 of them starts) with the A's and Yankees, Gray has just 15 plate appearances. Of those trips to the dish, he's picked up exactly one base hit -- in a game at Dodger Stadium in 2015:
That's some efficient opposite-field hitting, right there.
You no doubt noticed that Gray's slap-hit single down the right-field line was coralled by Yasiel Puig, who just so happens to also be in Cincinnati after being acquired from the Dodgers shortly before Christmas. Reminiscing about Gray's single a few years back ought to be an easy ice breaker for the two new Reds.
Or, of course, they could also just talk to Joey Votto, because ... well, he's Joey Votto, and everybody wants to be his friend.
Teams in this article:
Players in this article: