The St. Paul Saints noticed something very familiar about the A's new ballpark rendering …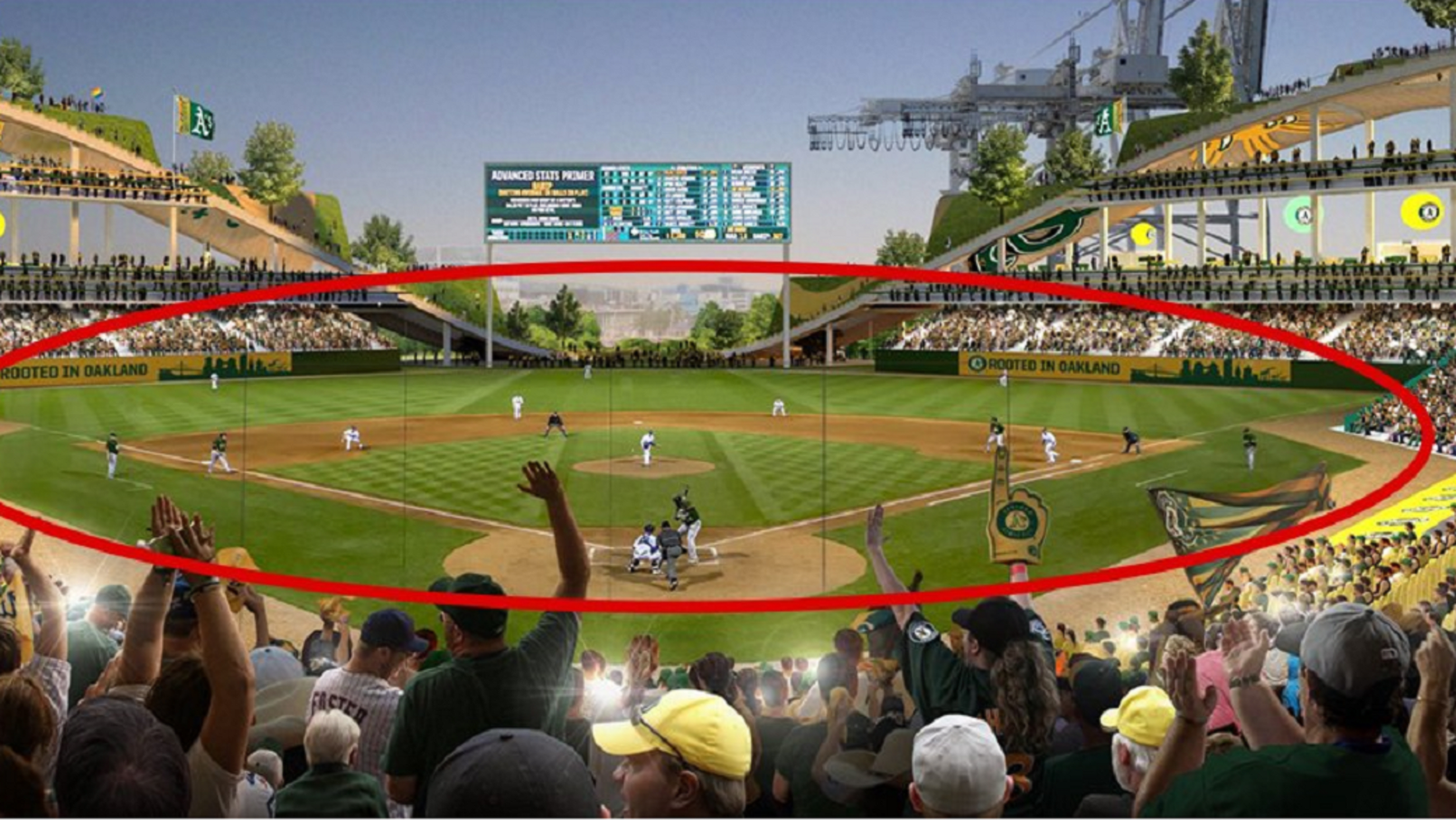 On Wednesday, the A's announced plans for a brand new ballpark in Oakland with hopes of opening by 2023. The announcement came with fanfare, inspired several current players to comment on the news and featured some gorgeous renderings of what the A's are trying to do with the facility.
"We are excited to build a bold, iconic ballpark at Howard Terminal. This design will allow us to blur the boundaries of a traditional ballpark and integrate into the surrounding neighborhood." - @DaveKaval https://t.co/vLuiX01aT0#RootedInOakland pic.twitter.com/g46FK7N2ny

— Oakland A's (@Athletics) November 28, 2018
The St. Paul Saints of the American Association of Independent Professional Baseball noticed something particularly familiar about the mock-up of what the A's new park might look like. The entire infield area, pretty much.
They had some fun with it on Twitter:
Rumors of the @Athletics getting a new ballpark and moving to St. Paul are greatly exaggera....oh this is embarrassing. On second thought, we welcome our new @CHSFieldStPaul tenants the #StPaulAthletics. pic.twitter.com/bgiVy9v90D

— St. Paul Saints (@StPaulSaints) November 29, 2018
It makes sense, though, to want to emulate one of the best playing fields around these days ...
CHS Field Named Sports Turf Managers Association 2018 "Field of the Year" https://t.co/YlvmnJiMUK pic.twitter.com/T7smOjLsTv

— St. Paul Saints (@StPaulSaints) November 27, 2018