Stephen Piscotty celebrated being back home in Oakland with an old family photo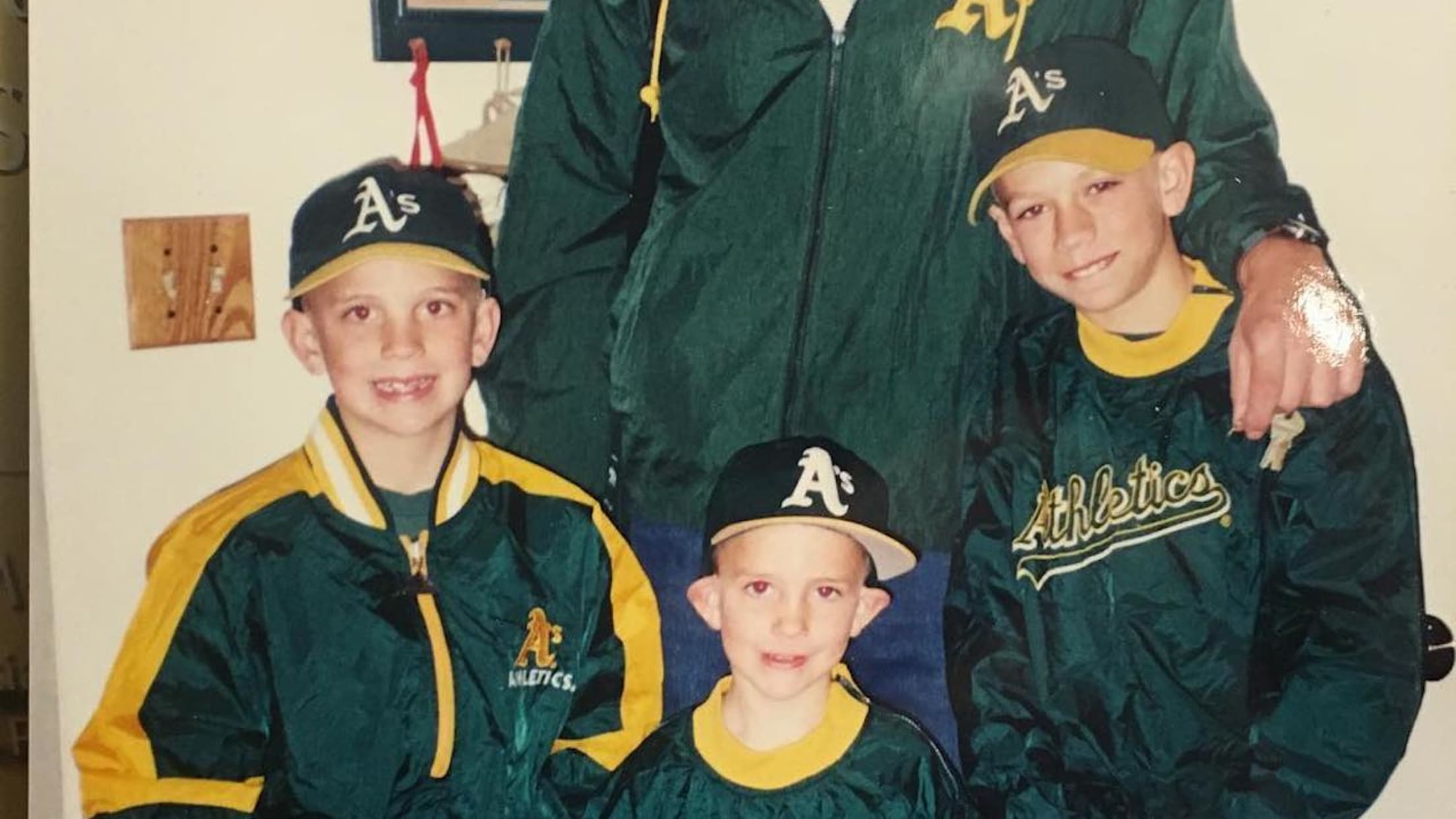 After acquiring Marcell Ozuna from the Marlins at the Winter Meetings last week, the Cardinals had one too many outfielders on the roster. So they struck a deal with the A's, sending Stephen Piscotty to Oakland for two prospects.
And while leaving the only Major League organization you've ever known is always tough -- St. Louis took the right fielder in the first round of the 2012 Draft -- the trade also came with a silver lining: Piscotty grew up in nearby Pleasanton, Calif., as a diehard A's fan. And he's got the old family photos to prove it:
And here's some footage of him raking back at Adamor Valley High:
"I'm so excited to be in Oakland and be home." -Stephen Piscotty
Let's flash back to when Stephen played for Amador Valley High in Pleasanton and RAKED. #FlashbackFriday pic.twitter.com/cd3uL6AMhQ

— Oakland A's (@Athletics) December 15, 2017
The trade will also allow Piscotty to be closer to his mother, who is battling ALS.
"In fairness, it's really two-fold," John Mozeliak, Cardinals president of baseball operations, told MLB.com's Jane Lee. "One, we look at our outfield, and there's definitely congestion. And clearly, an opportunity to get him closer to home was something we were also thinking about."
Teams in this article:
Players in this article: