Three street artists paid homage to the Dodgers with a dazzling mural
As far as public tributes go, you can't get much more noticeable than a mural.
Three street artists -- Guy Ellis, Mike Duncan and Josh Geislet -- had been hard at work on a mural depicting two of the Dodgers' key stars, Clayton Kershaw and Adrian Gonzalez. As seen in the clip atop this post, Duncan estimated it took them between 18-20 hours to complete, and the end result is rather dazzling visually: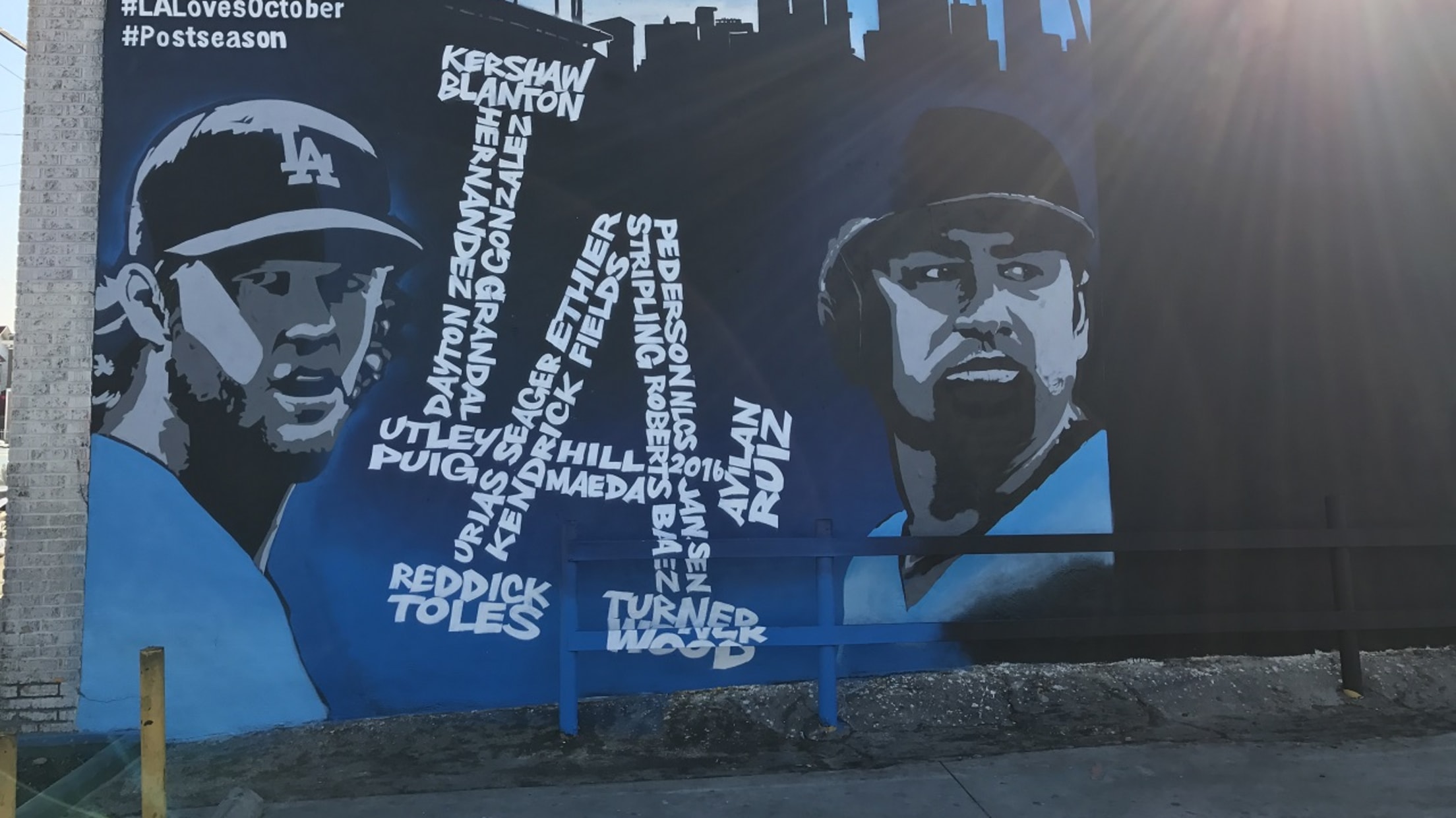 If you notice, the "LA" in the font is made up of player names, which is a nice touch. And, as Duncan also points out in the clip, this is an official, team-and-MLB-sponsored production to ramp up more excitement for the Dodgers, who hold a 2-1 NLCS lead over the Cubs after Tuesday's 6-0 victory.
Equipos en este artículo:
Jugadores en este artículo: