Cam Newton stopped playing baseball because he was scared of getting hit by pitches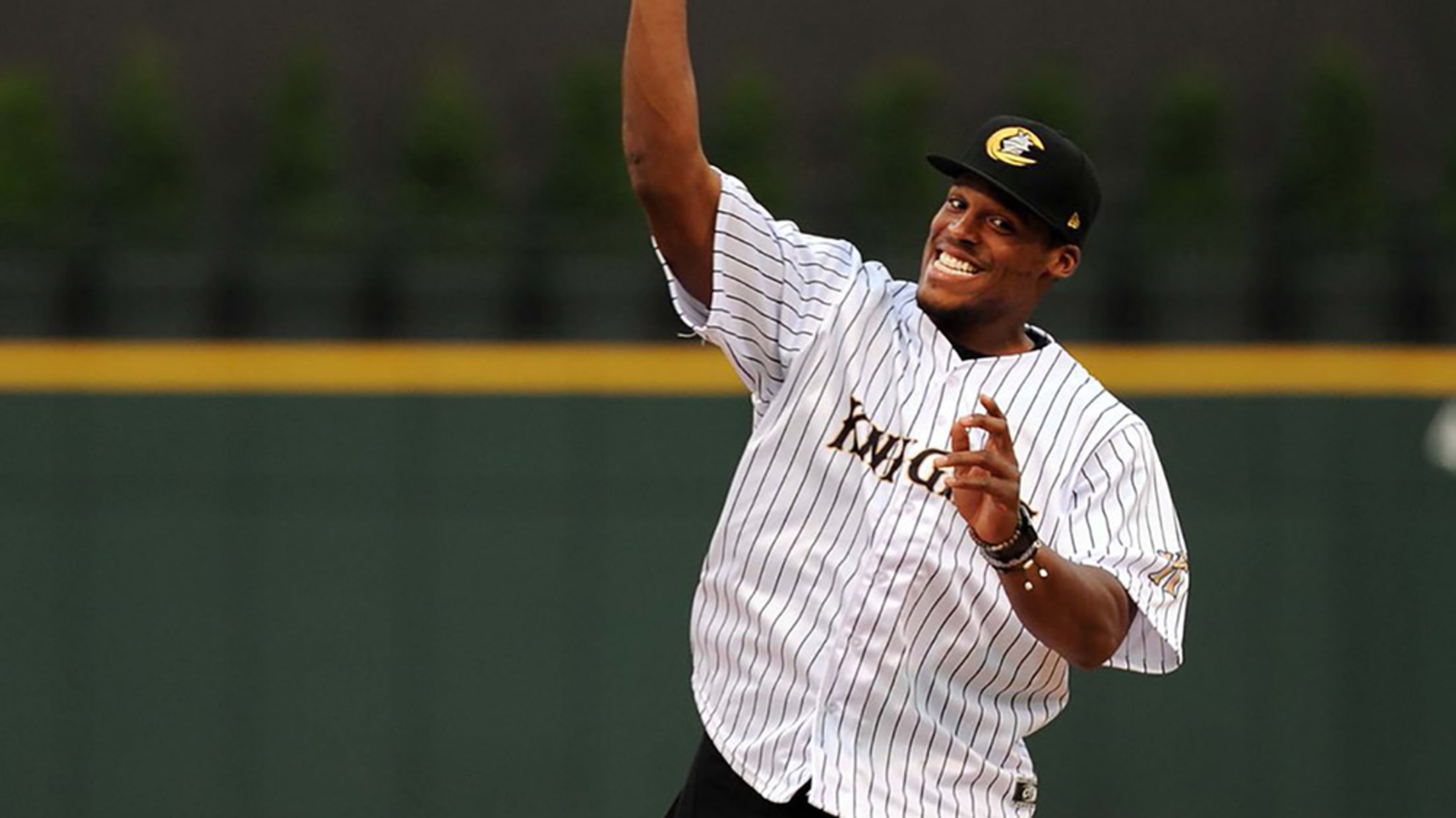 Cam Newton probably has no regrets about his career path. He guided his team to a 15-1 regular season, will likely be named MVP, and will lead the Panthers against the Broncos in Super Bowl 50 on Sunday. But as you might expect of a guy who checks in at 6-foot-5, 250 pounds, Newton could have excelled at just about any sport -- and back before he was Cam Newton, NFL Star, he loved to play baseball. As he told ESPN the Magazine in a 2013 interview:
Around age 9, I played baseball too. I played center field because I loved Ken Griffey Jr. I was always a pretty good athlete, so my coach would shuffle me around to third base or shortstop, which was fine with me. This was when the Braves were good, and they had Chipper Jones, and I was also a big fan of Derek Jeter's. Those pickup, backyard games were the most fun -- just those warm nights in the South where you smell the fresh-cut grass and walk home exhausted. Those nights were the best.
What could have derailed Newton on his path to MLB stardom? Well, baseball got scary.
I quit baseball at 14 because I was afraid of the pitches. The kids started getting better and throwing faster, and it would've hurt getting hit by that ball, so I stopped playing.
Newton does make a solid argument here -- having a rock solid ball hurled near you at high speed can be pretty intimidating. But it leaves us to wonder: What kind of player would he have become if he had stuck with the national pastime? Maybe a hyper-athletic outfielder, like the similarly sized Jason Heyward (6-foot-5, 245 pounds)? Maybe he'd mash dingers from corner infield spot a la Anthony Rizzo (6-foot-3, 240)? Or would he use his height to terrify hitters from the mound, like Gerrit Cole (6-foot-4, 230) or Dellin Betances (6-foot-8, 265)?
We may never know the answer, but our best guess: He goes full Bugs Bunny and takes on teams 1 vs. 9.