The Texas A&M student section delivers a ruthless chant to pitchers after a four-pitch walk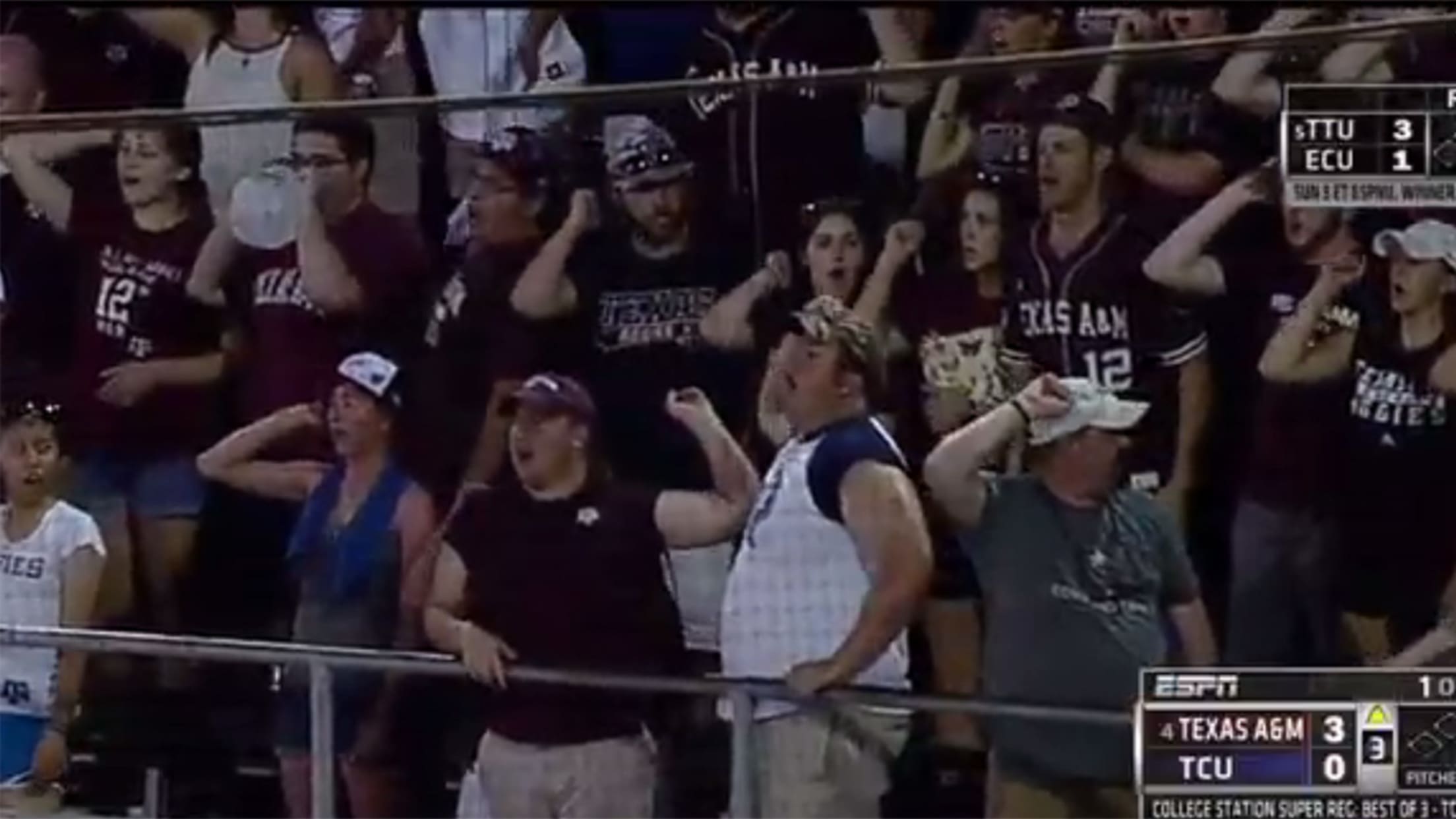 The phrase "home-field advantage" gets thrown around a lot. Sure, every team wants it, but it generally refers to some ineffable advantage: not having to hop on a plane, or the comfort of playing in familiar confines. But for the fans of Texas A&M baseball, when they say "home-field advantage," they mean a home-field advantage. The Aggies go above and beyond the call of fandom -- why simply root, root, root for the home team, when you can actively unravel the opposing pitcher's psyche?
And, lest you think that's hyperbole, allow us to introduce you to the "ball five" chant. Whenever an opposing pitcher issues a four-pitch walk, the fans at Blue Bell Park start it up: "Ball five, ball five, ball five," over and over, until the next pitch is thrown. And if the next pitch is actually ball five? Well, you can probably guess what happens:
If you are a visiting pitcher in Blue Bell Park, you do not want to issue a Texas A&M hitter a 4-pitch walk... https://t.co/DGFbUeY8Ms

— NCAA Baseball (@NCAACWS) June 12, 2016
The Aggies were defeated in the NCAA Super Regional on Sunday night, meaning their fans won't be bringing the chant to Omaha for the College World Series. At least they've got a whole offseason to think up some new material, though.