Attention Rangers fans: Hit a homer at Globe Life Park and get your seats for free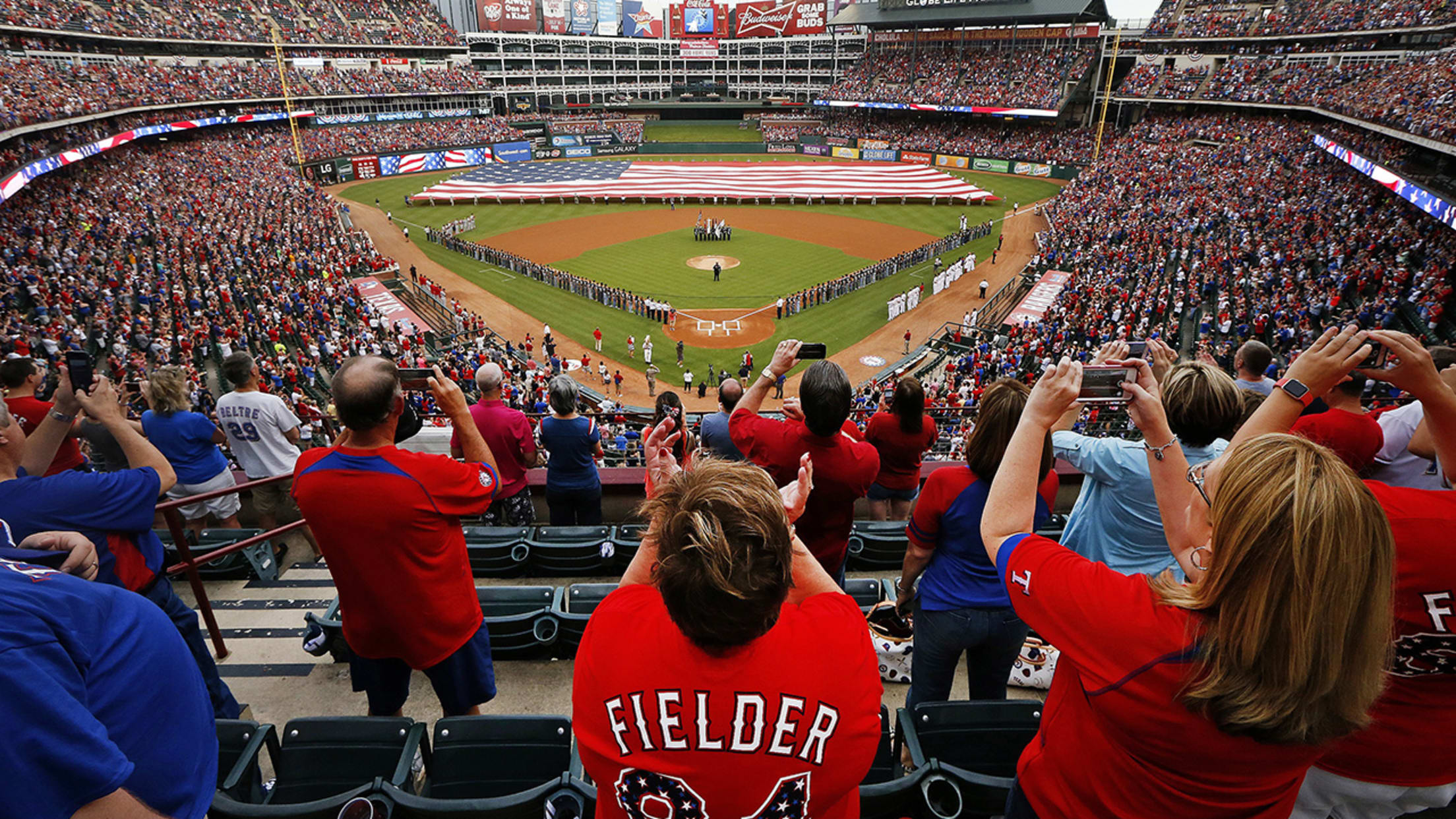 ARLINGTON, TX - JULY 04: Fans cheer before the Texas Rangers baseball game against the Los Angeles Angels of Anaheim at Globe Life Park in Arlington on July 4, 2015 in Arlington, Texas. The Angels defeated the Rangers 13-0. (Photo by Ron Jenkins/Getty Images) (Ron Jenkins/Getty Images)
Remember all that time spent as a kid, pretending you were in the big leagues, taking imaginary swings for the imaginary fences and running the imaginary bases after your imaginary home runs? It was great, but sadly, it was just a fantasy -- only a lucky few get a chance to step up to a Major League plate, after all.
But fear not, childhood dreamers: The Texas Rangers are holding a Swing for your Seats event to make those dreams a reality. On Feb. 20, any fans who place a 25 percent deposit on full- or half-season ticket plans for 2016 will get three swings to try and hit a home run out of Globe Life Park. And if they manage to pull it off? That ticket plan is free for the whole season. We know, it's exciting, but before you run to the batting cage, make sure to register at texasrangers.com/homerun.
And if you do manage to hit a dinger, take it from someone who's hit plenty of them himself -- be careful while rounding third base.