Eduardo Nunez's run-scoring at-bat was just one of a few wild events in the 13th inning of Game 3
Every World Series has that guy. The player you wouldn't necessarily peg ahead of time as the difference-maker -- but three games into the 2018 World Series, it seems that guy could very well be Eduardo Núñez, who was at the center of some wild events in Game 3.
After flipping the script in Game 1 with a pinch-hit three-run homer that barely cleared the Green Monster, Nunez was ready for his encore on Friday night ... but it wasn't easy.
With the game tied, 1-1, in the 13th inning, Brock Holt led off with a walk. A wild pitch from Scott Alexander allowed Holt to scamper to second, but it came at the price of Nunez and catcher Austin Barnes getting tangled up: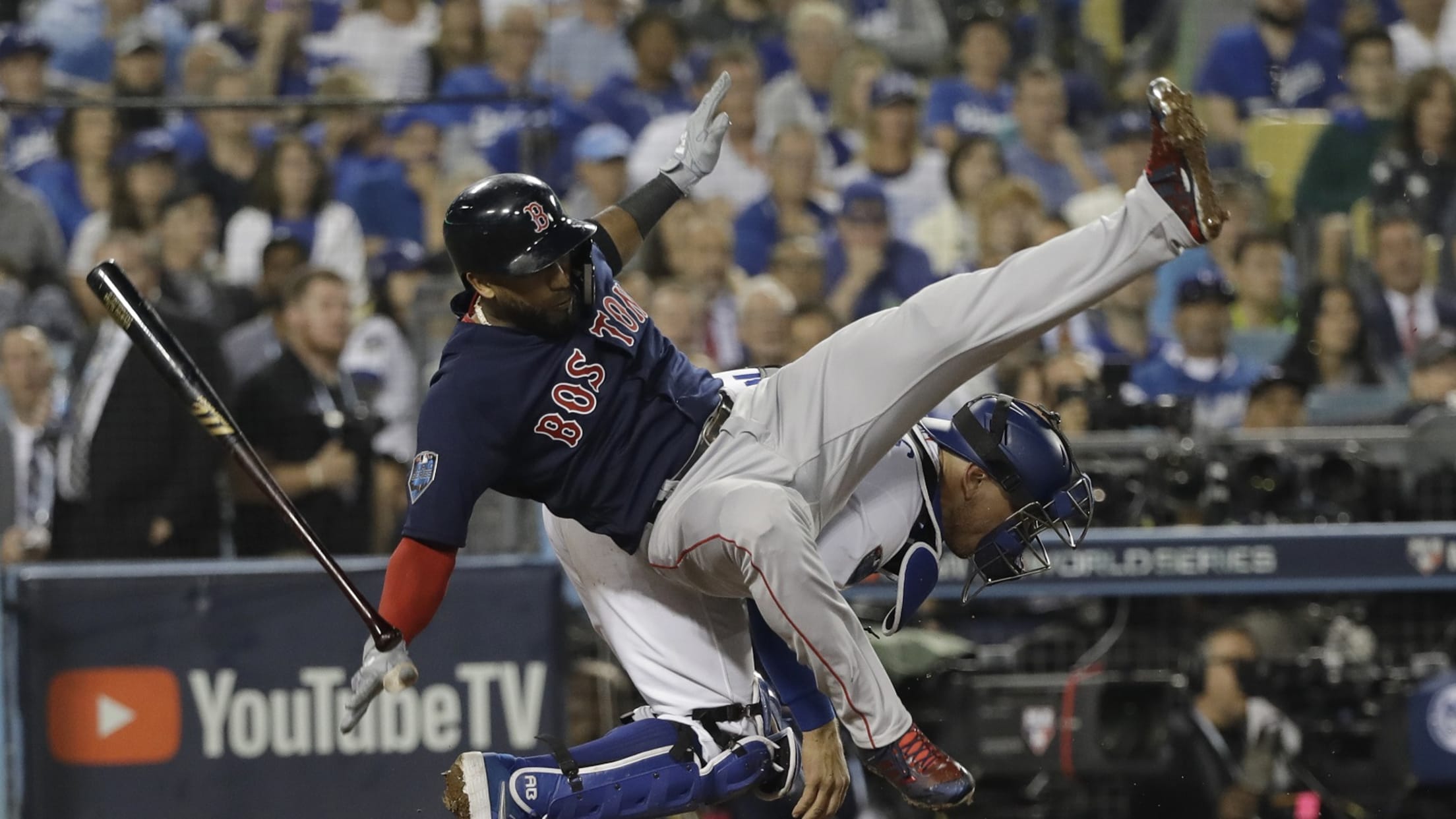 Remember, Nunez has battled ankle injuries the past few seasons, so that couldn't have been much fun. He then hit a hopper up the middle which plated Holt and gave Boston a 2-1 lead, but it was also pretty awkward:
No matter. His efforts plated the go-ahead run in a World Series game. He's fine. He's a trooper.
He's Eduardo Nunez.
But then things got even crazier in the bottom of the frame. Boston was out of position players, so Nunez resumed his spot at third base (instead of leaving the game due to getting a bit shaken up in the top of the inning).
Naturally, he was the focus when Cody Bellinger lofted a foul pop near the dugout. Nunez caught it, but also tumbled into the stands after making the play:
Max Muncy was awarded second base after Nunez's spill into the stands, which was key when Los Angeles tied the game in absurdly dramatic fashion later in the inning:
Yes, that all happened. In the same inning. Of a World Series game.
Baseball.
Teams in this article:
Players in this article: