Join the Wrigley party with 10 of the best Cubs fan moments of the season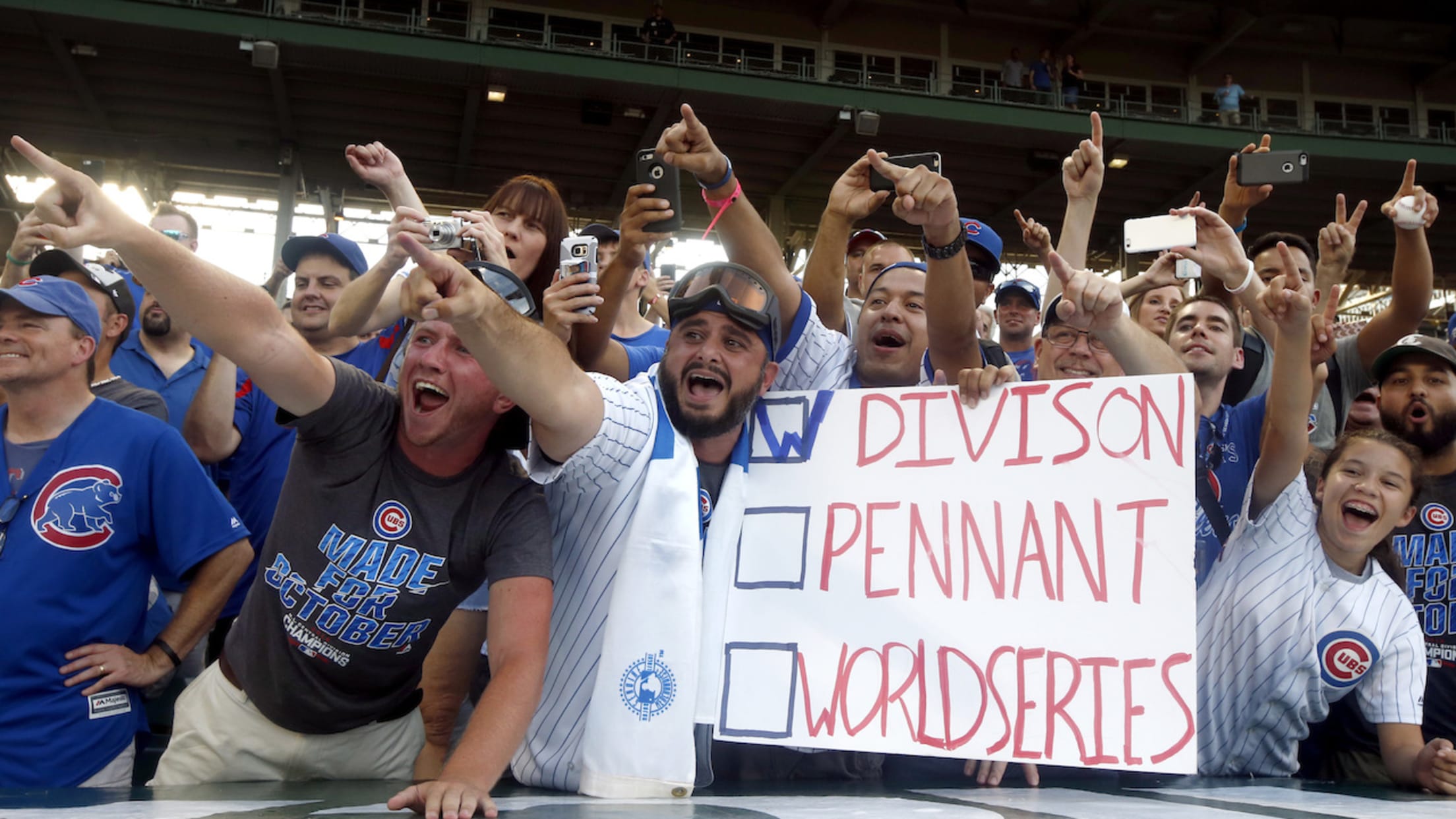 Between the dingers, the walk-offs, the deep dish hot dog pizza and that whole "best record in baseball" thing, the 2016 season has been one giant party at Wrigley Field.
But maybe you couldn't make it. Maybe your RSVP got lost in the mail. Maybe you were swallowed by Iggy the Iguana en route. Whatever the case, never fear -- we've got the next best thing. Presenting the 10 best Cubs fan moments of the season -- everything you need to capture that Cubs magic without having to book a flight to Chicago. (Maybe don't try to throw back any home run balls from the comfort of your own home, though. Leave that to the professionals on the North Side.)
5/13: Two lucky fans get married at Wrigley
Sure, plenty of people love the Cubs, but only one couple loved them enough to honor them with holy matrimony: Brian and Micci Orth of Highland, Ind., who were married in a ceremony underneath the left-field video board. And before you ask: Yes, there were cupcakes, and yes, they had baseball frosting:
6/17: Fan catches foul ball in beer, proceeds to chug beer
Pop quiz: A foul ball comes your way, but your hand is occupied by a cup of beer. What do you do? Do you prioritize the beverage or take home the souvenir? The correct answer, as it turns out, is "both, and then drink the beer anyway":
6/19: Fan catches home run, loses his mind
The Cubs find themselves atop the standings thanks in large part to a preposterous influx of young talent -- from Kris Bryant and Addison Russell to Jorge Soler and Javier Báez. This season added another name to the list: Willson Contreras, who was the No. 1 catching prospect in baseball when Chicago called him up in June.
That very same night, on the very first pitch he saw in his Major League career, Contreras hit a home run. As you might imagine, the fan who caught that home run proceeded to go crazy:
7/19: Did this Cubs fan actually throw back Wilmer Flores' home run?
It's a tradition as storied as the ivy-covered walls and the renditions of "Take Me Out to the Ball Game" that can best be described as, uh, unique: When a visiting player hits a home run, the Cubs fan who caught it throws it right back.
In a game against the Mets in July, though, we were presented with an interesting case. Wilmer Flores hit a dinger that ended up in the arms of a young fan. And while our intrepid hero definitely threw a home run back, it's unclear which ball he threw back:
8/16: One fan puts Anthony Rizzo on the back of his head
The Cubs lead the Majors in wins. Perhaps uncoincidentally, they also lead the league in haircuts shaved in their honor. First, there was Russell. And then, in August, Clark the Cub emblazoned Rizzo into the back of a young fan's head:
Cool cut! I'm next, right? pic.twitter.com/RK5MdgLwT2

— Clark the Cub (@ClarktheCub) August 16, 2016
8/16: Rizzo makes the grab, everyone loses their minds
In 2015, Rizzo scaled the tarp down the first-base line for a remarkable catch. Bobbleheads were constructed in its honor. During a win against the Brewers in August, he did it again -- and this time, Cubs fans couldn't contain their excitement.
The reactions spanned the emotional spectrum. From the puppetmaster: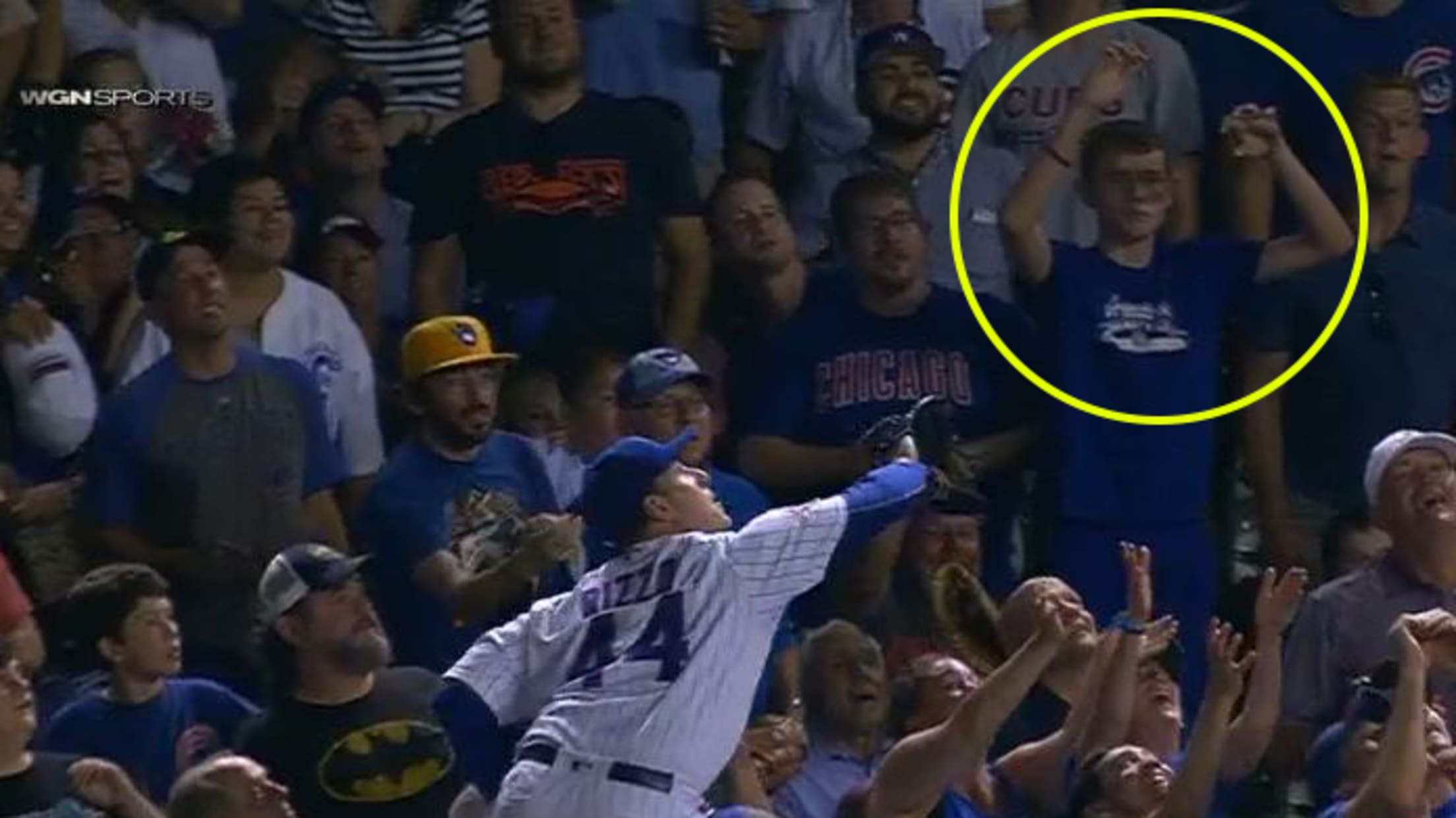 To a fan so cool, they wore sunglasses to a night game: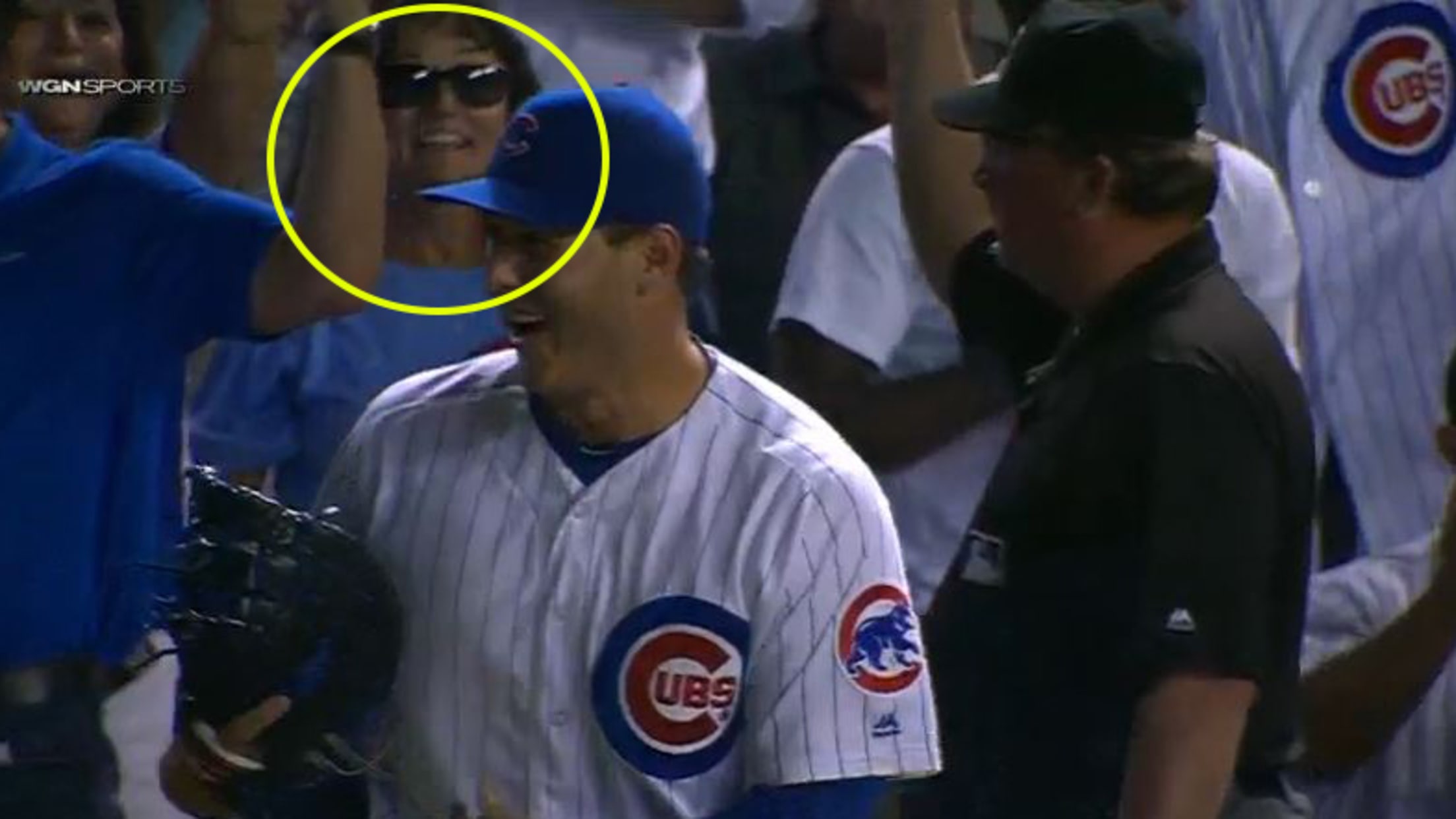 8/17: How do you spell Soler again?
The first rule of spelling out the name of your favorite player with signage is never talk about spelling out the name of your favorite player with signage. The second rule is ... make sure you spell the name of your favorite player correctly. And now, without further ado, we present: Cubs outfielder Jorge Sloer.
9/1: No one has ever been happier than this baby Cubs fan eating a pear
Pure, unadulterated joy is a rare blessing. That's why we have but one wish for you: No matter where life takes you, may you find something that makes you anywhere near as happy as a pear made this baby Cubs fan earlier this month:
9/16: That time Theo Epstein showed up in the stands
Theo Epstein's job title technically reads "President, Baseball Operations." But, unbeknownst to many, he is actually Theo Epstein, International Man of Mystery. He is everywhere, and nowhere. He's in the front office, and he is also the everyman, taking in a game from the bleachers:
Theo in the bleachers pic.twitter.com/TR0JgluEin

— CubFanMike (@cubfanMike) September 16, 2016
Your butcher? Your baker? Your candlestick maker? All most likely Theo Epstein.
9/24: Fan throws ball back ... into Wrigley Field
That rule we mentioned above? The one about always throwing a visiting home run back? That typically applies to home runs that land somewhere in the stadium -- out on Waveland Avenue, all bets are off.
... unless you're the Cubs fan who just happened to stroll past Wrigley when Stephen Piscotty went yard during the Cardinals-Cubs game last week, in which case, you and your 80-grade arm scoff at the limitations of these puny ballparks.
Which is your favorite? Vote below, and let us know if we missed any in the comments.