These are the five best moments from 2018 All-Star Week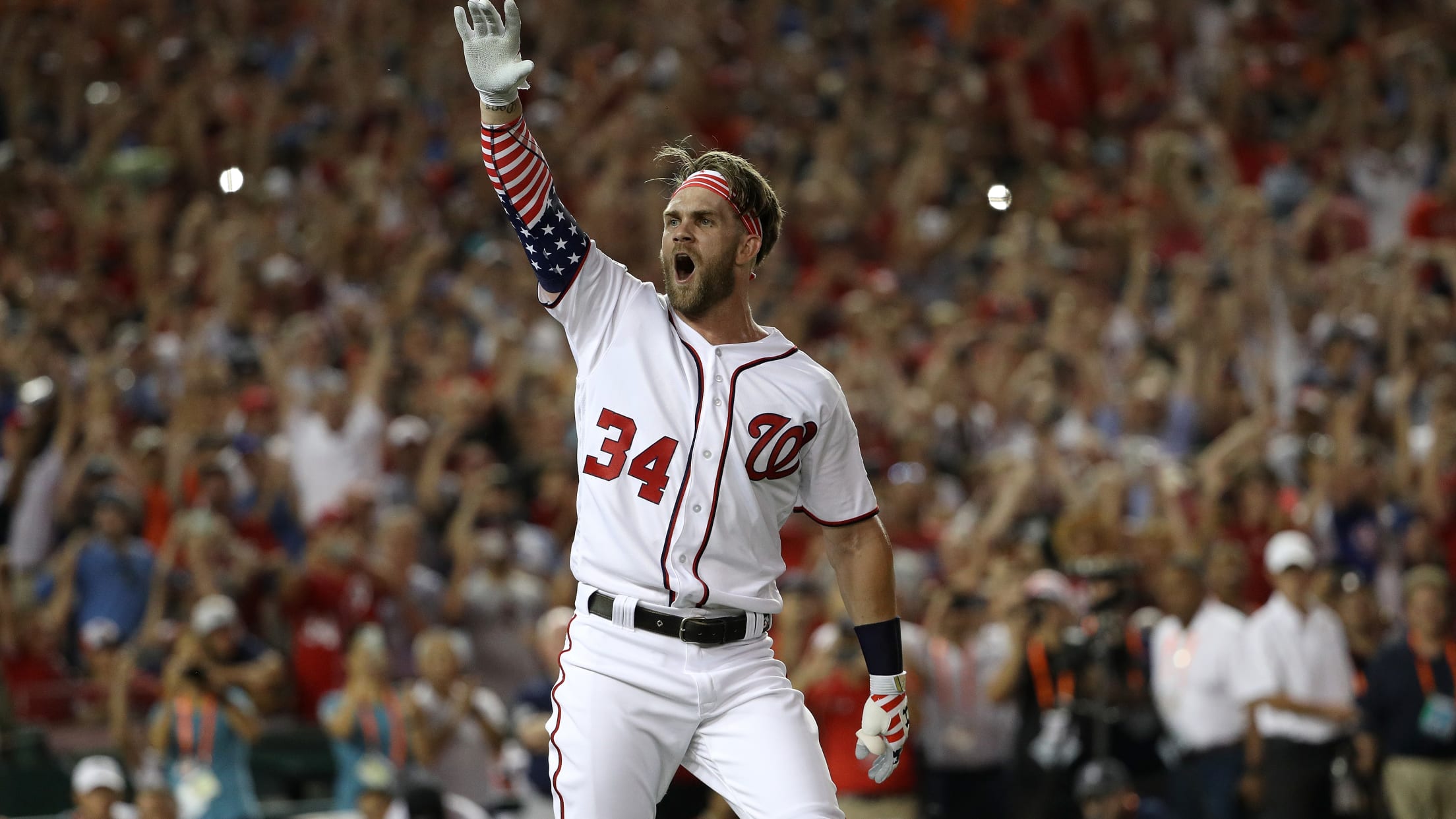 (Patrick Smith)
The BBQ's Best 5 is exactly what it sounds like: Each week, we'll pick a category around the world of baseball and talk about the five best things within that group. Today, we're highlighting the best five moments from the 2018 All-Star Game festivities.
All-Star Week is a time for all the best players in the sport to converge in the same place, interact with one another in a way we rarely get to see, while also putting on an emphatic sporting performance. Situated smack dab in the middle of the summer, its low-stakes atmosphere are refreshing and cooling reminders that the game of baseball is still, at its heart, a game.
With so many memorable things happening over the course of just a few days, we wanted to take a step back and highlight the five best moments from the week that was.

5.) Taylor Trammell Futures Game performance
Trammell brought home the Futures Game MVP by going 2-for-2 at the dish with a tater and a triple, but no statline can truly encapsulate the Reds' prospect's eye-catching day.

After making his way back into the dugout, Trammell seemed understandingly humbled by his hilarious flub.
Taylor Trammell crushed a ball to the top of the wall, thought it was his 2nd HR of the game and flashed a ✌️rounding first, ended up being a triple. Gets back to dugout:

"That's the most embarrassing thing that's ever happened to me. My mom is gonna kill me"

😂😂😂 pic.twitter.com/6fxGkNuhtd

— Cespedes Family BBQ (@CespedesBBQ) July 15, 2018
4.) Manny Machado's red carpet outfit
You can't really talk about the 2018 All-Star festivities without bringing up Machado, whose trade speculation dominated the headlines. With all the crazy rumors swirling around like a typhoon, Machado rolled up to the Red Carpet without a care in the world with this unforgettable jacket, chain, no-shirt ensemble.


3.) Jean Segura's tater and delectable bat flip
Segura was only at the All-Star Game because he won the Final Vote. Then he brought the All-Star Game to its feet.
Even though All-Star Game MVP Alex Bregman's home run was the game-winner, Segura's had a little extra spice to it. The bat flip celebration Segura tacked on afterwards is the type of thing you can really only pull off in an All-Star Game.
Oh hey what's this? #SendSegura... again. https://t.co/soF1HCRDNp#TrueToTheBlue x #AllStarGame pic.twitter.com/5bdafWYO2G

— Seattle Mariners (@Mariners) July 18, 2018
More like "Jean, Jean Flipping Machine."
2.) Mike Trout continues All-Star dominance
What we saw last night -- a superhero at the peak of his superpowers -- was equally incredible and inevitable. The dinger Trout cranked off Jacob deGrom, arguably the best pitcher in the NL, felt almost predestined.
That Trout is able to raise his game and dominate against the game's best, year in and year out, is a perfect summation of why his extraterrestrial consistency makes him such a unique baseball figure.
1.) Bryce Harper wins the Home Run Derby, hearts of millions
Ever since that 2009 Sports Illustrated article introduced Bryce Harper to the world, there's always been something rapturous about his home run power. It's like the sheer limitlessness of what the young man can do with a baseball bat almost deserves a captive, earth-rattling roar from the crowd every time he gets ahold of one.
Perhaps that's why Harper's Home Run Derby moment on Monday night -- with the entire city of D.C. screaming its lungs out in glee after each majestic long ball -- felt like a decade in the making.
Who knows if Harper will get his average above .220 in the second half and carry the Nats to October? For a night, no one cared about any of that. For a night, Harper put on an unforgettable athletic performance that every single fan in attendance will be telling their friends about for the rest of their lives.