The best moments from the Phillies' 'Rhys Lightning' weekend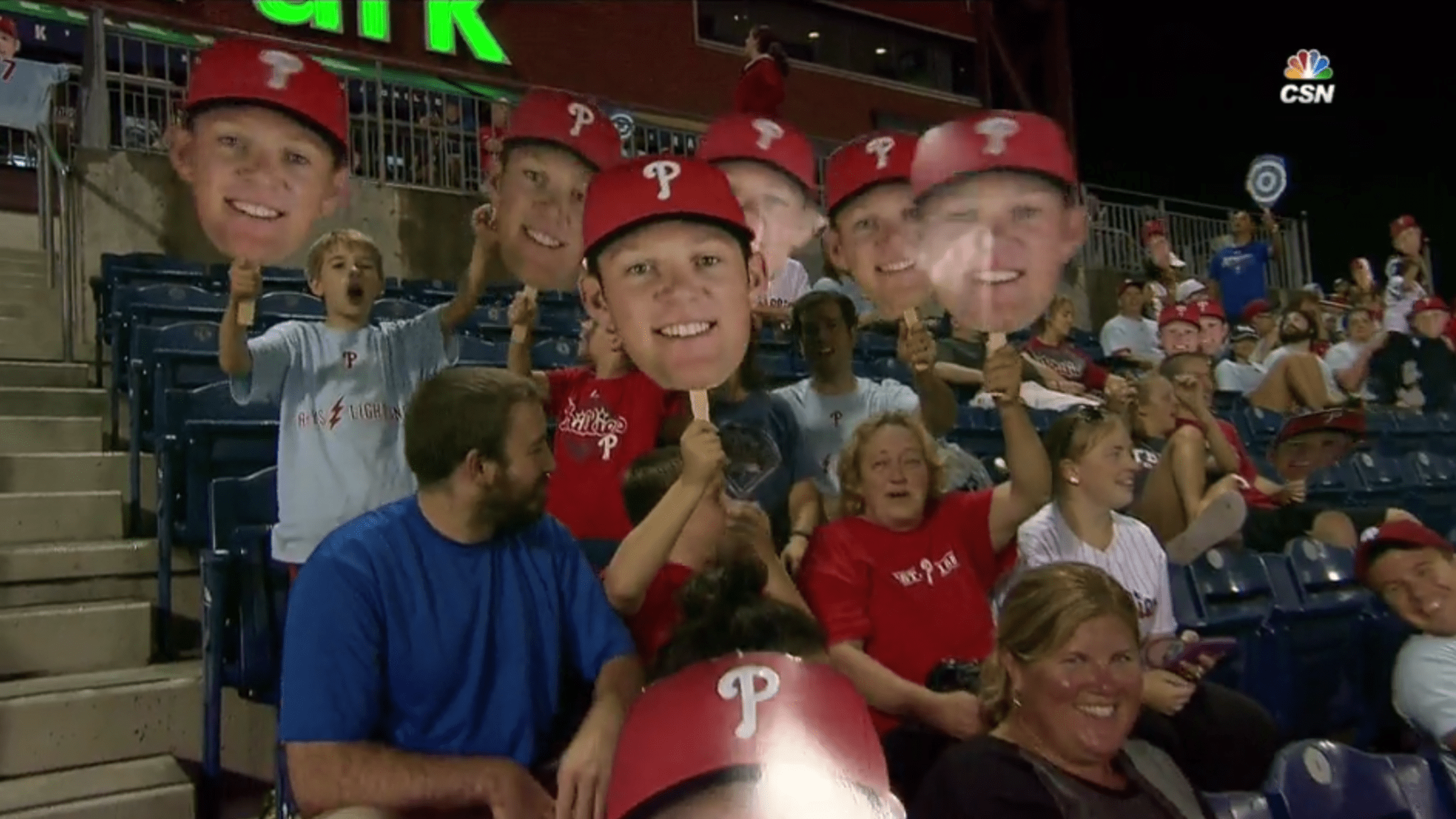 Phillies rookie/first baseman/alien/superhero Rhys Hoskins has played just 37 games so far in the big leagues, but he has made quite an impact nonetheless. Not only does Hoskins already have 18 homers (the third-most on the team), but he's also become a huge cult hero in Philly -- even inspiring his own cheering section.
The Phillies invited us down to the City of Brotherly Love (and Rhys Hoskins homers) to help celebrate a special "Rhys Lightning" weekend. The entire second deck in left field was sold out as part of a Hoskins-centric ticket package that also gave fans an oversized Rhys Hoskins big head sign (that doubled as a home run target) and a beautiful powder-blue Rhys Lightning shirsey.
Rhys himself ran a caption contest on Twitter giving away a bunch of tickets for the weekend.
Give me your best caption for this photo by tomorrow at noon, and I'll pick 5 of the best to win 4 tickets each for Saturday's game! pic.twitter.com/yQkYDA81Er

— Rhys Hoskins (@rhyshoskins) September 14, 2017
Thanks for the tickets @RhysHoskins22, but do you think you can do anything about the weather? We're soaked. 😛 @Phillies #RhysLightning pic.twitter.com/2WBpKl80Hu

— J🎃sh Y💀ung (@stumblewyk) September 16, 2017
Saturday's game did bring some rain and, well, lightning, to the Rhys Lightning section with a lengthy rain delay. But that couldn't stop the enthusiasm for the Phillies phenom: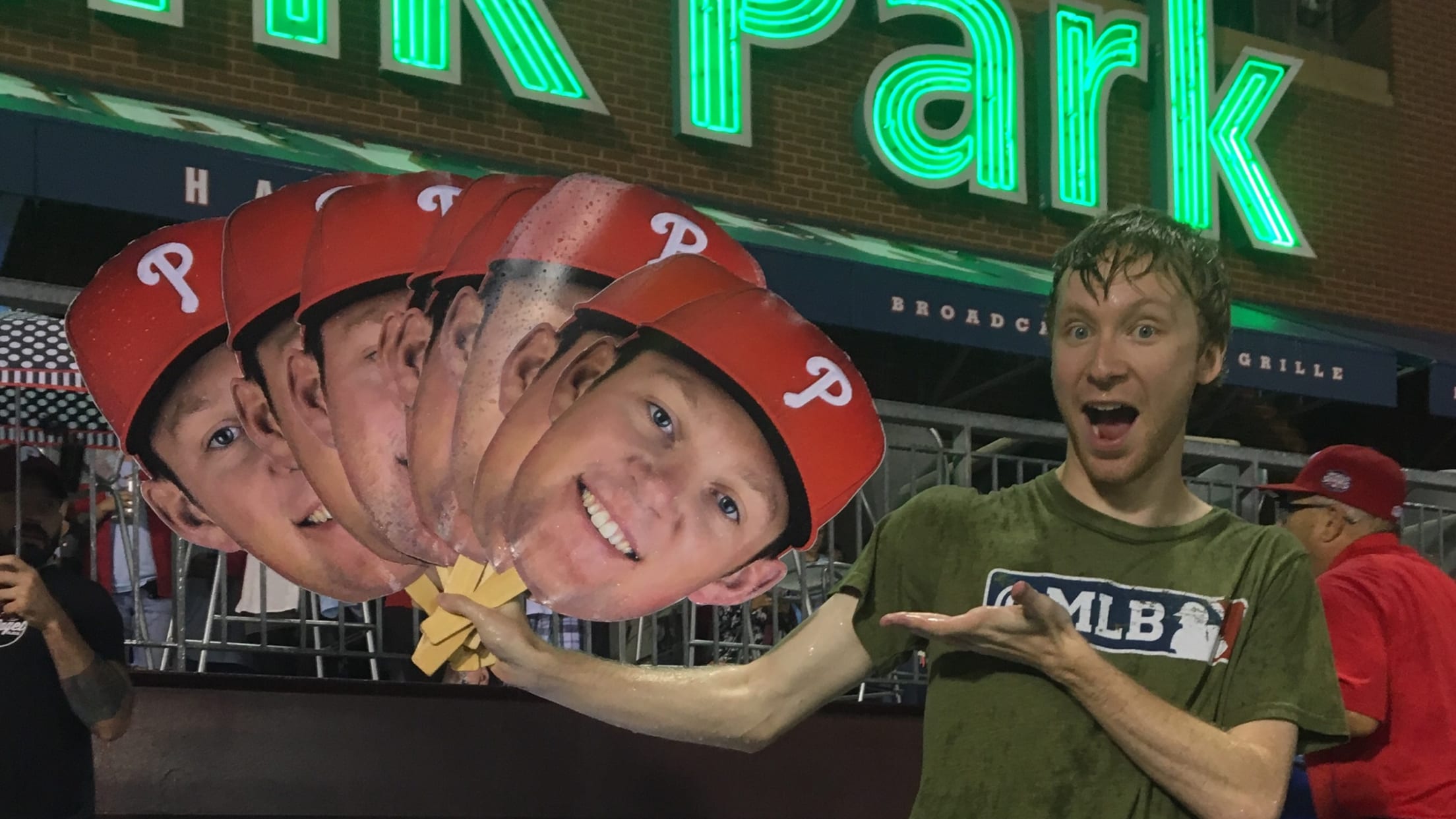 We also gifted a few lucky fans some outrageous signs that demonstrated the absurdity of Hoskins' recent hot streak and wondered what's next for the rookie.
The energy around the section was outstanding and demonstrated that Hoskins truly is the talk of the town. It's absolutely incredible how a guy can go from being ranked as the sixth-best prospect in his own system to having his own cheering section in just over a month.
It's been an unbelievable ride for Rhys so far and, whether or not he keeps it up, there will always be this baby with the middle name Rhys:
A fan sent us this, and we had to share — Congrats to the Schival's on their adorable Phils fan!

Peep that middle name, @RhysHoskins22. 👀 pic.twitter.com/PwP3cl2AM4

— Philadelphia Phillies (@Phillies) September 17, 2017
Teams in this article:
Players in this article: