The first game of the WCWS final was the longest ever ... then went four more innings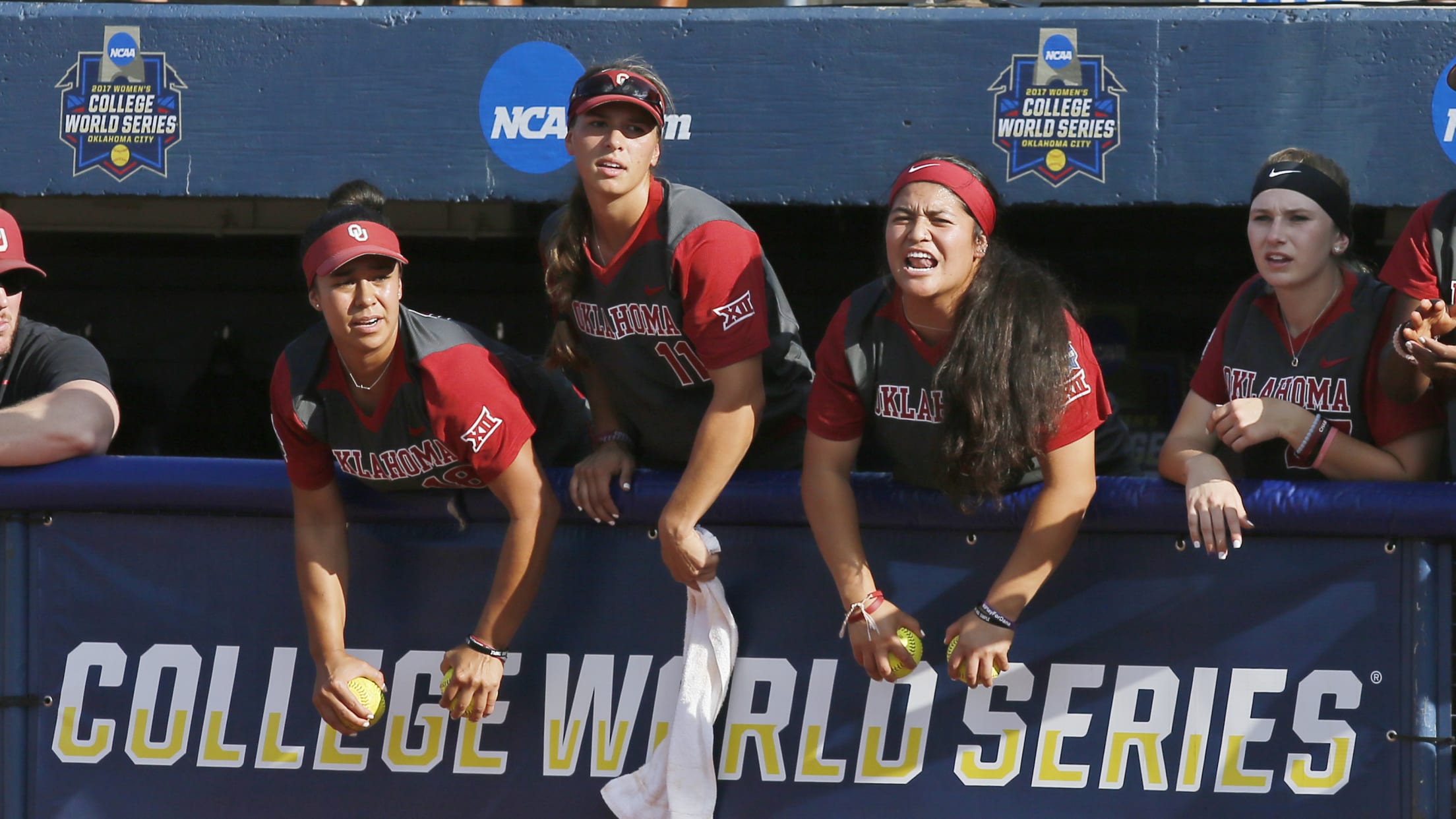 (Sue Ogrocki)
One of the great things about watching sports is that, no matter how much you watch, there's always the chance you'll see something you've never seen before.
The first game of the Women's College World Series final between Oklahoma and Florida Monday night was a case study in that phenomenon. After 17 innings, nearly 5 1/2 hours and 496 total pitches, the Sooners came away with a 7-5 win to take the lead in a best-of-three series.
Twice, the top-seeded Gators evened the score in extra innings to extend the game. Their second such effort came on a two-run, two-out double in the 12th inning, sending things to the 13th and officially making this the longest game in Women's College World Series finals history.
13 innings❗️Officially the LONGEST #WCWS finals game in history! pic.twitter.com/wa1TjcoyaO

— NCAA Softball (@NCAAsoftball) June 6, 2017
Another crazy tidbit from this game: Both starting pitchers reentered the game after exiting from their starts. Oklahoma's Paige Lowary returned in the 12th inning after pitching five innings as a starter and Florida's Kelly Barnhill re-entered in the 16th inning after a seven-inning starting performance.
During a scoreless lull from the 13th to 16th innings, the Gators dugout even called on an unlikely talisman to try to spark their offense.
Whatever works... #WCWS pic.twitter.com/oR2sVEEbgB

— NCAA Softball (@NCAAsoftball) June 6, 2017
Elementary school science fairs across the country have taught that potatoes can provide a source of electricity. In this particular case, it wasn't enough.
In the 17th inning, the Sooners put up three runs on Florida starter-turned-reliever Barnhill and the Gators were only able to respond with one run off Oklahoma starter-turned-reliever Lowary.
If you stayed up late to watch the back-and-forth marathon excitement and need a late start Tuesday morning, the University of Florida athletic department has you covered so you can rest up and tune in for Game 2:
Don't want anyone getting in trouble for staying up late watching @GatorsSB. You're welcome!#GoGators #WeChomp pic.twitter.com/yFXSfue71Y

— Scott Stricklin (@ScottStricklin) June 6, 2017