The Giants called up Dereck Rodriguez, son of Hall of Famer Pudge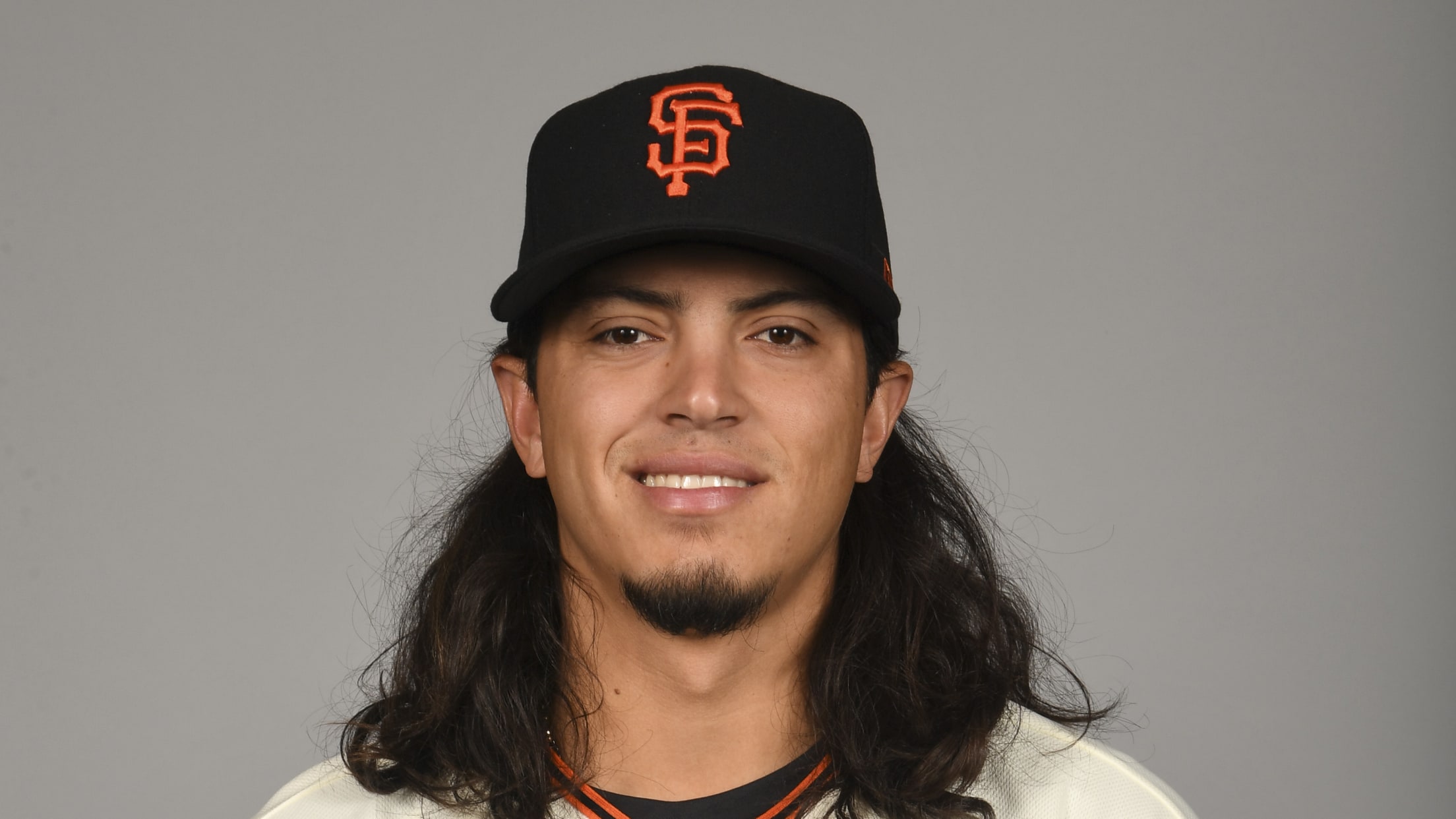 With names like Guerrero, Bichette and Biggio making an impact in the Minor Leagues, 2018 has been a good year for '90s baseball nostalgia. On Monday, the Giants called up pitcher Dereck Rodriguez to join their Major League bullpen, marking the first arrival of that group of second-generation baseball players.
There's definitely a resemblance:
Rodriguez was a sixth-round pick in the 2011 Draft as an outfielder. After struggling at the plate in the Minors, he moved to the mound in 2014. Clearly, the move has paid off: In 50 1/3 innings over nine starts at Triple-A this season, Rodriguez has a 3.40 ERA with 53 strikeouts.
One doesn't have to look far to figure out where the younger Rodriguez may have gotten his strong arm. His father, Ivan Rodriguez, threw out 46 percent of runners who tried to steal on him during his 21-year career.
He hasn't pitched an inning in the Majors, but Rodriguez already has a trip to the All-Star Game under his belt. Here he is accompanying his dad to the 2000 All-Star Game in Atlanta: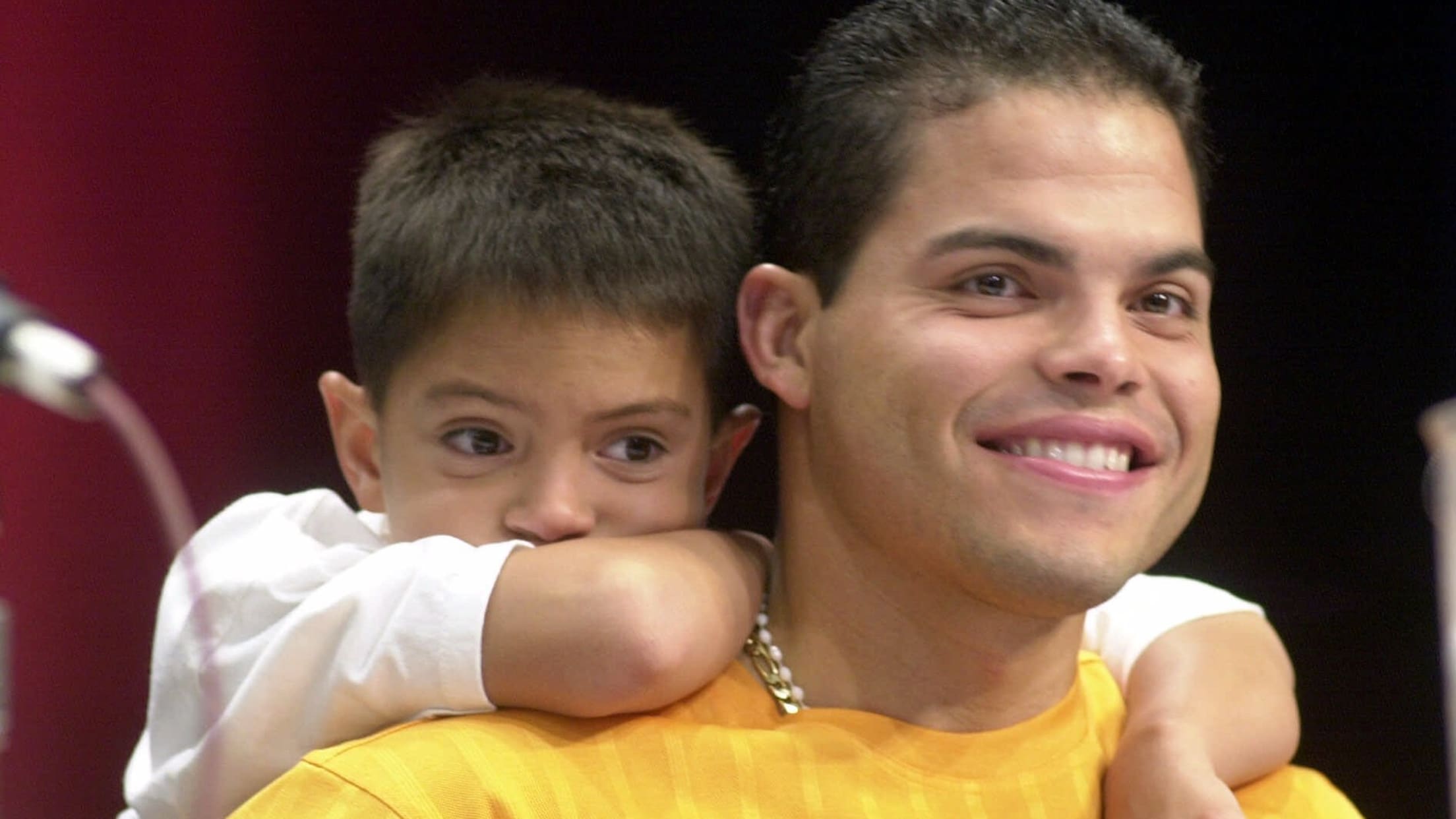 Dad was so proud that he posted a video to tell the world about how great his son is:
Congrats son very proud of you and welcome to the big show God bless you #prouddad felicidades hijo DTB y sabes que eres el mejor 👍🏻⚾️🇵🇷 @DereckrodRF3 @SFGiants @MLB pic.twitter.com/joUtfVHxG1

— Ivan Pudge Rodriguez (@Pudge_Rodriguez) May 28, 2018
Welcome to the Major Leagues, Dereck!