The Hall of Fame case: Jamie Moyer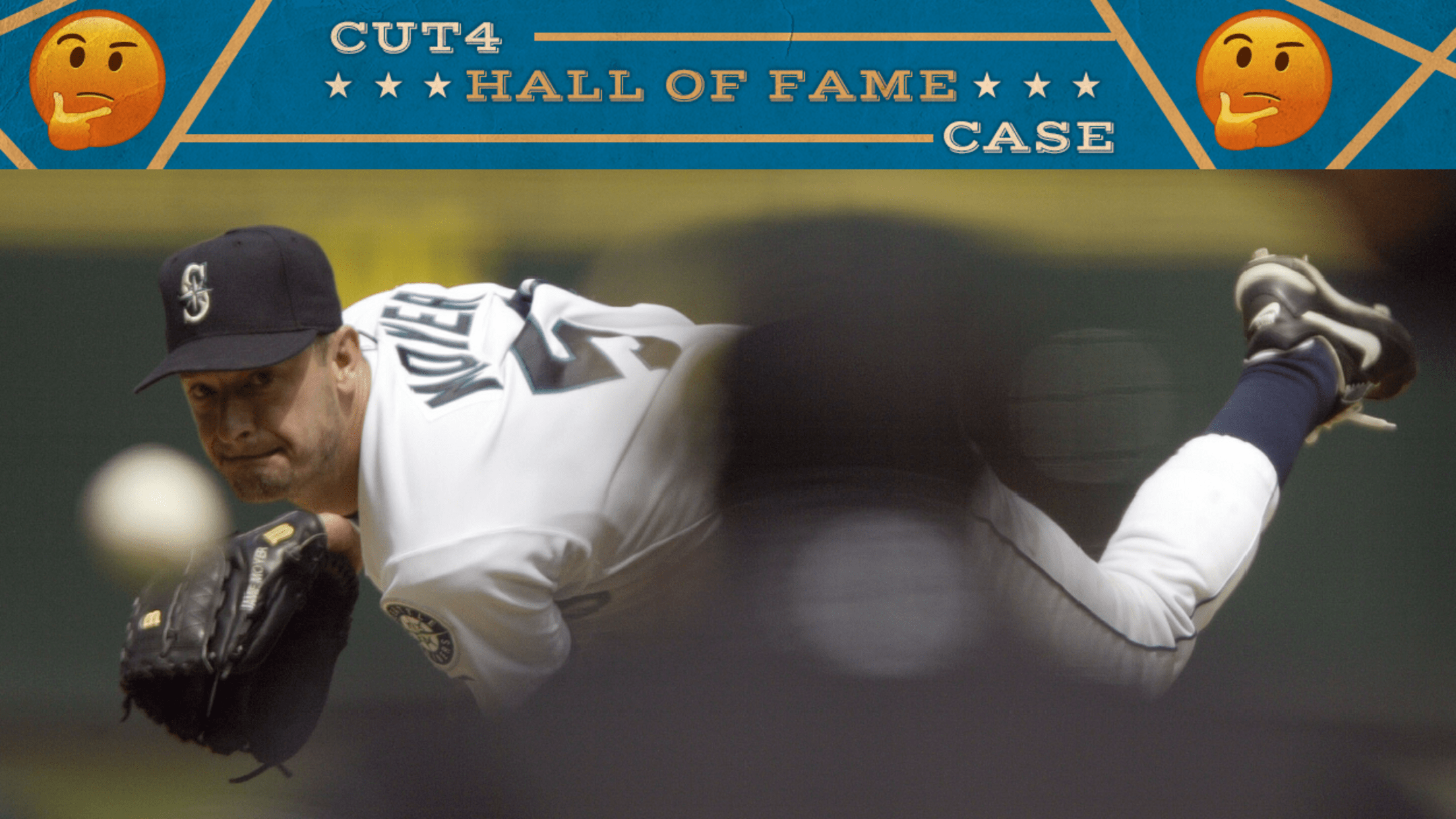 The likes of Trevor Hoffman and Vladimir Guerrero -- and even first-timers like Jim Thome and Chipper Jones -- shouldn't have too much trouble racking up National Baseball Hall of Fame votes. But there are plenty of other players on the 2018 ballot who require a little more voter-cajoling. Players who may not have the on-field resume, but deserve an impassioned Hall of Fame case nonetheless. Players like ...
Jamie Moyer. If Jamie Moyer's career was a human being, it'd have been old enough to rent a car. The left-handed starter found himself on a pitching mound for a rather remarkable 25 seasons, beginning back in 1986 and ending in 2012.
He was the picture of longevity -- and had some great pitching faces
For 2 1/2 decades, Moyer was more or less one of the most reliable lefties in MLB, tallying double-digit win totals in 16 of those seasons and finishing his career with a mark of 269-209 and a 4.25 ERA, spread across 4,074 innings of work. He's 35th all-time in career wins, residing ahead of Jim Palmer and just under Mike Mussina and Burleigh Grimes, and he's also ninth all-time in wins for left-handers (14 behind Jim Kaat's 283).
It all started in 1986, when Moyer came up with the Cubs as a fresh-faced 23-year-old: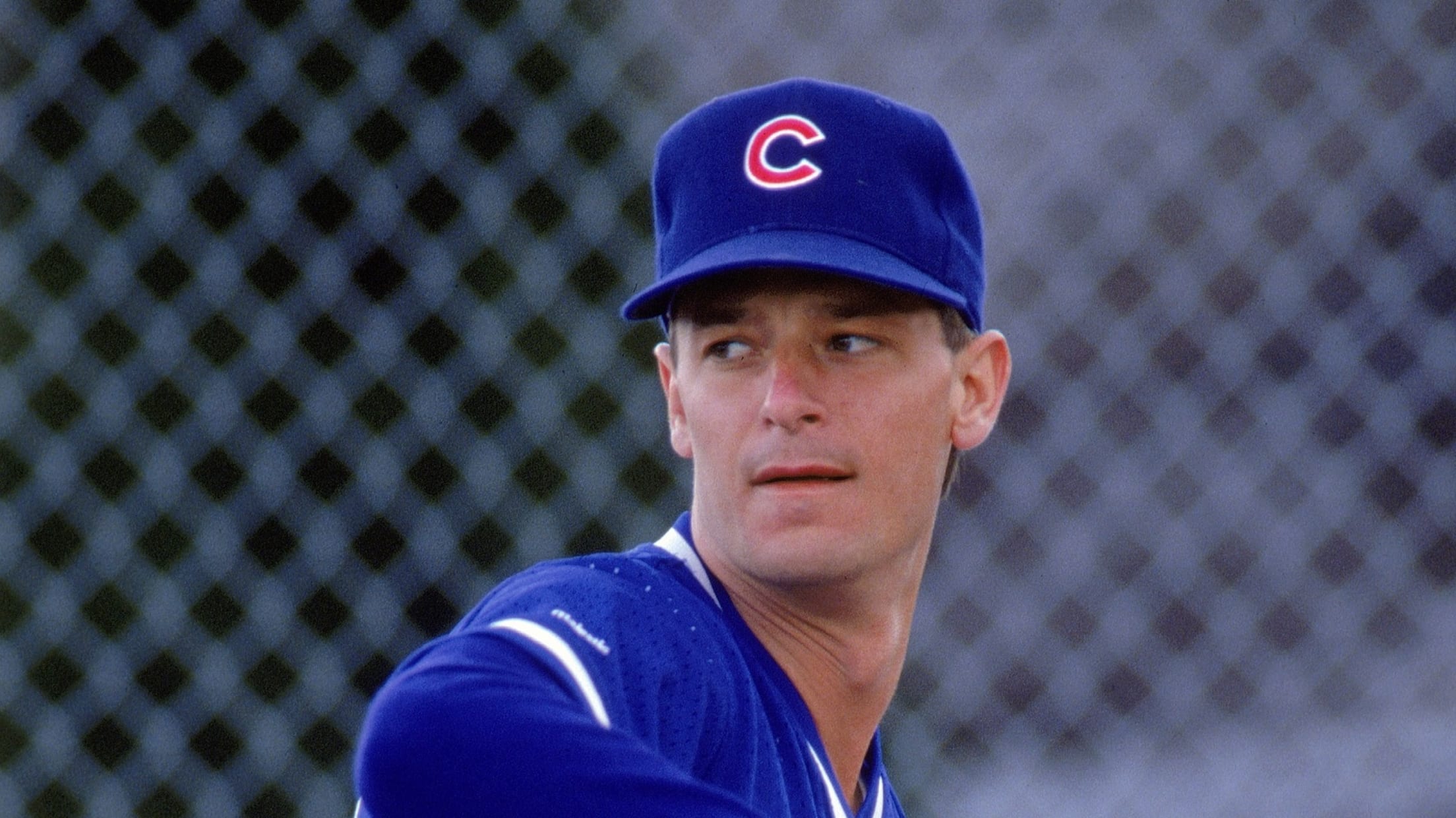 To short stints with the Rangers ('89 - '90), Cardinals ('91), Orioles ('93 - '95):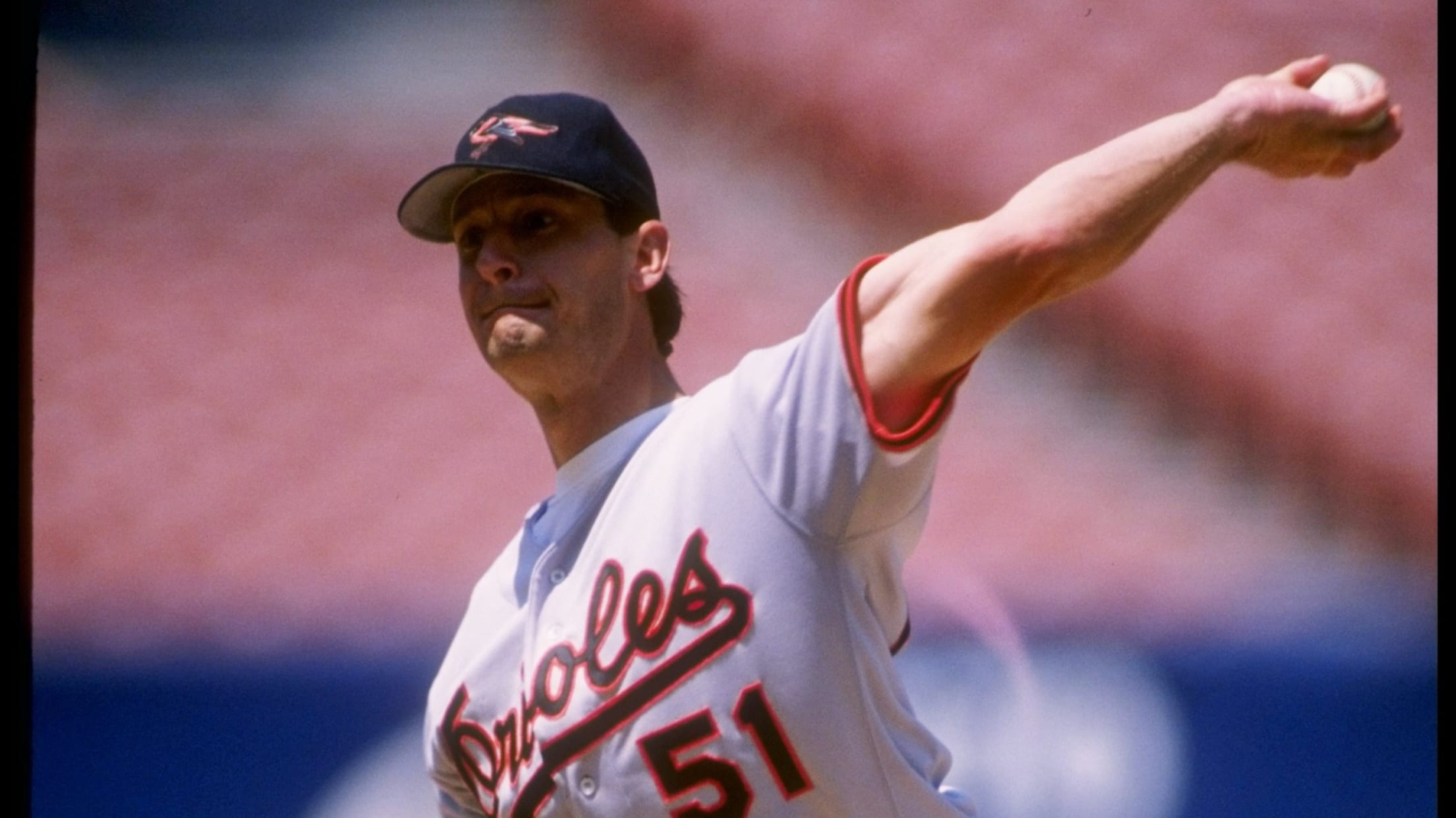 .. and Red Sox ('96):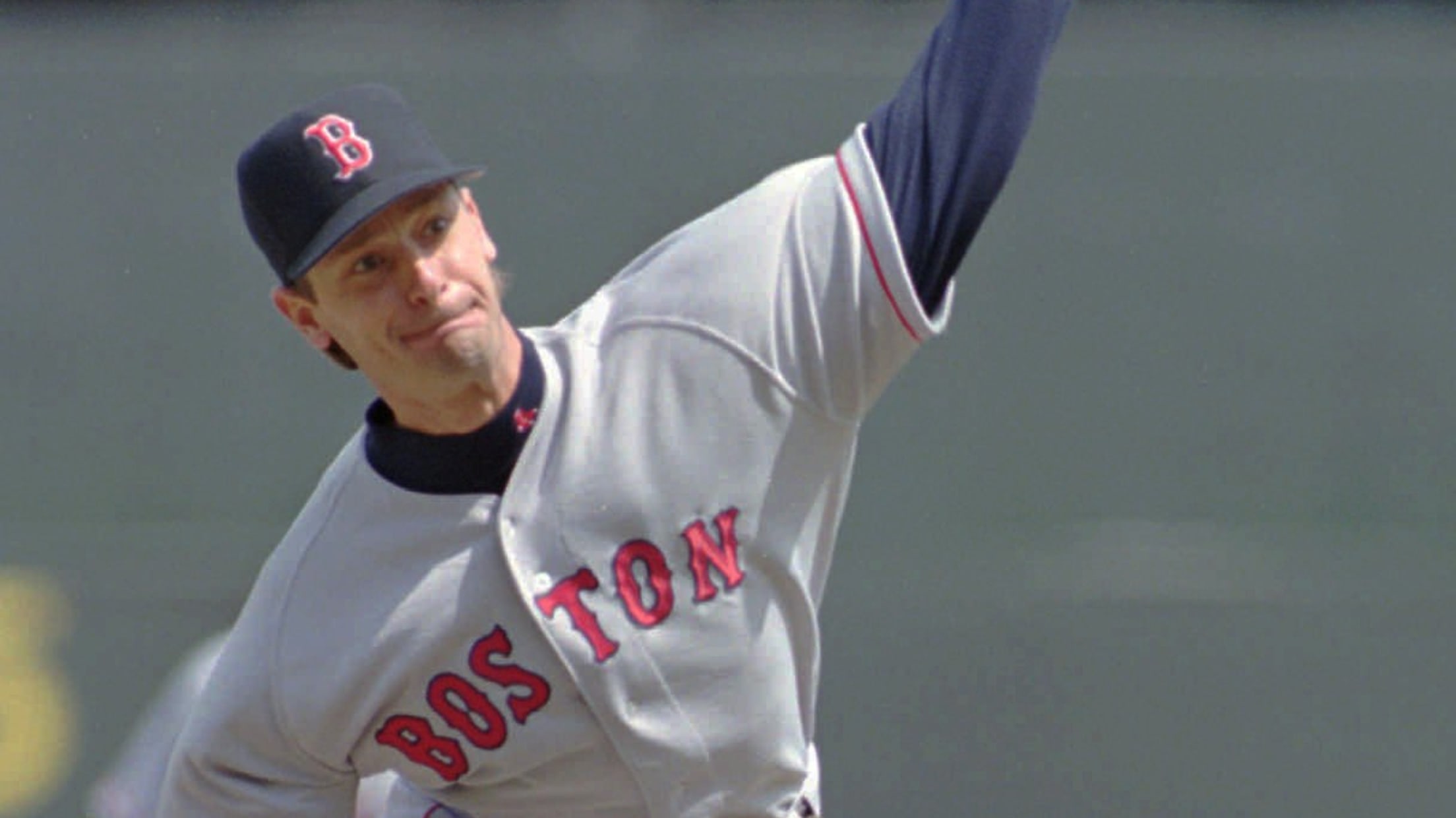 But Moyer really settled in after being traded to the Mariners in July 1996 in exchange for Darren Bragg.
A master craftsman, he's already in one Hall of Fame
By the time he got to Seattle, Moyer had found himself a home, as well as a team that put him in the starting rotation and let him do his thing. By that, we mean rack up a ton of strikeouts with floating changeups, expertly placed inside fastballs and a lack of velocity that was something to marvel at -- unless you faced him, in which case it was probably pretty frustrating:
He won the second-most games for the Mariners in franchise history with 145, trailing only Félix Hernández (who has 160). Moyer sits ahead of a guy named Randy Johnson (who won 130). The soft-tossing Moyer sitting higher than Johnson, essentially his polar opposite in terms of pitching styles, speaks to Moyer's quiet efficiency over the years.
Just look at that ball dance.
Eleven seasons of solid, bullpen-saving starting pitching from Moyer earned him enshrinement into the Mariners Hall of Fame in 2015, complete with a warm on-field ceremony:
That same day, Moyer visited the Mariners' TV booth and demonstrated that, yes, he can even toss out some seamless play-by-play, too:
He was a pop culture icon
Moyer's commitment to low-velocity nastiness even sparked a fantastic early 2000s Mariners television commercial:
Some pitchers are out there throwing the ball upwards of triple-digits ... and that's fine, it works for them. But Moyer was on another plane. He more or less became the quintessential "wily lefty" out there on the hill, trusting in his repertoire of pitches to be effective more than they weren't.
Moyer allowed a total of 522 home runs over the years -- no doubt the result of the low velocity of his pitches and the occasional missed target -- but he consistently found a way to get it done, season after season. It's possible that Moyer's steadfast refusal to try to throw harder was a big reason he was as successful as he was. I mean, look at the title of his book: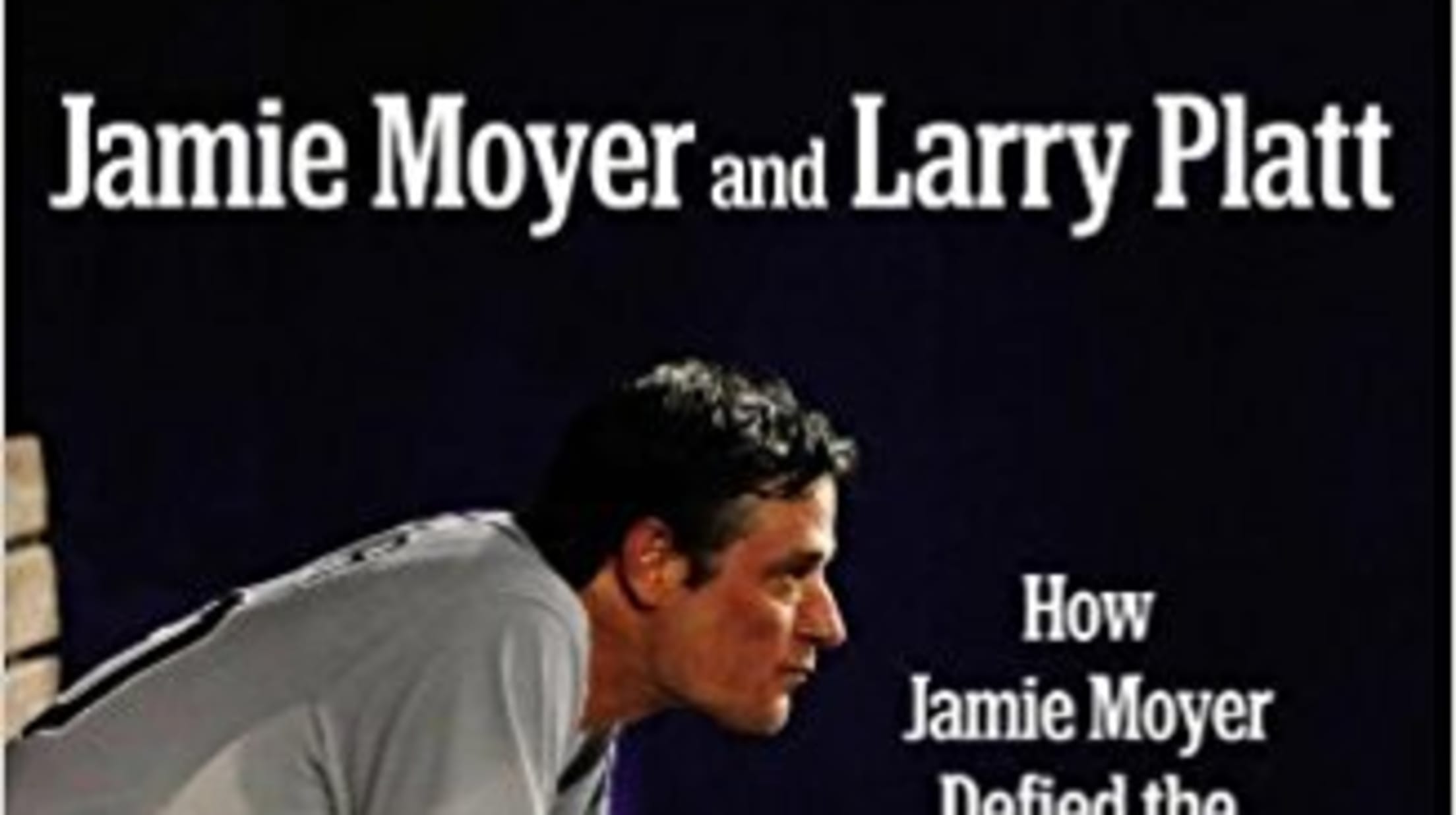 He's the oldest pitcher to record a shutout and the oldest player in history to record an RBI
Gettin' it done, always. Even as a 47-year-old.
After missing 2011, a 49-year-old Moyer joined the Rockies for a swansong campaign in 2012, and in fitting fashion capped off his tremendous career with a masterful final victory, beating the D-backs at Coors Field. A win that also featured a two-run single, securing him a record that's not likely to be beaten:
For his efforts (6 1/3 innings of work with six hits and one earned run), he was sent off the field with a standing ovation:
He shined bright on the big stage
After being traded to the Phillies in 2006, Moyer picked up where he left off, winning another 56 games for Philadelphia between mid-2006 and 2010.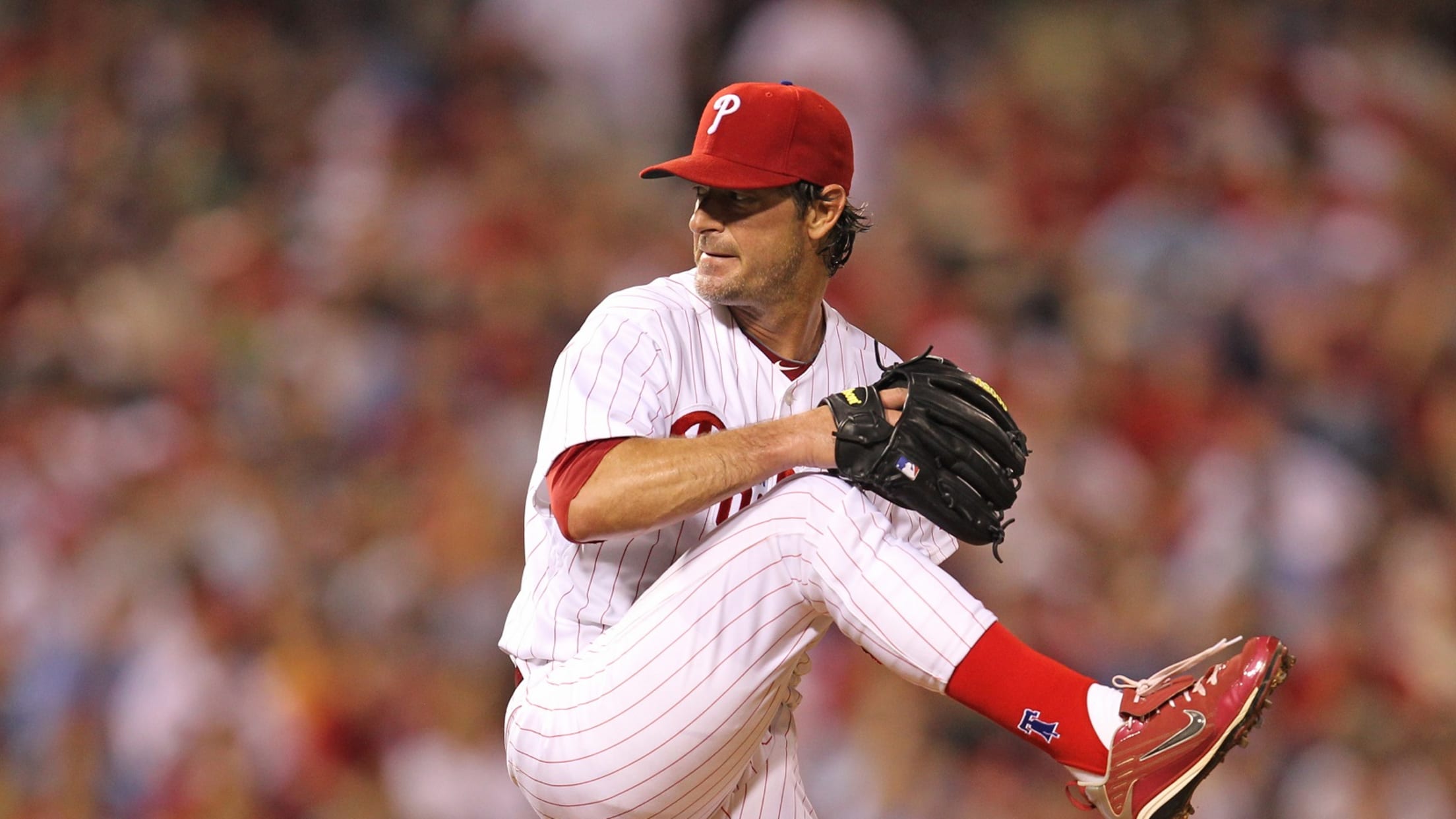 It was with the Phillies that Moyer experienced his biggest postseason triumph, dominating the Rays' hitters for 6 1/3 innings of work in Game 3 of the 2008 World Series: