The Hall of Fame Case: Kerry Wood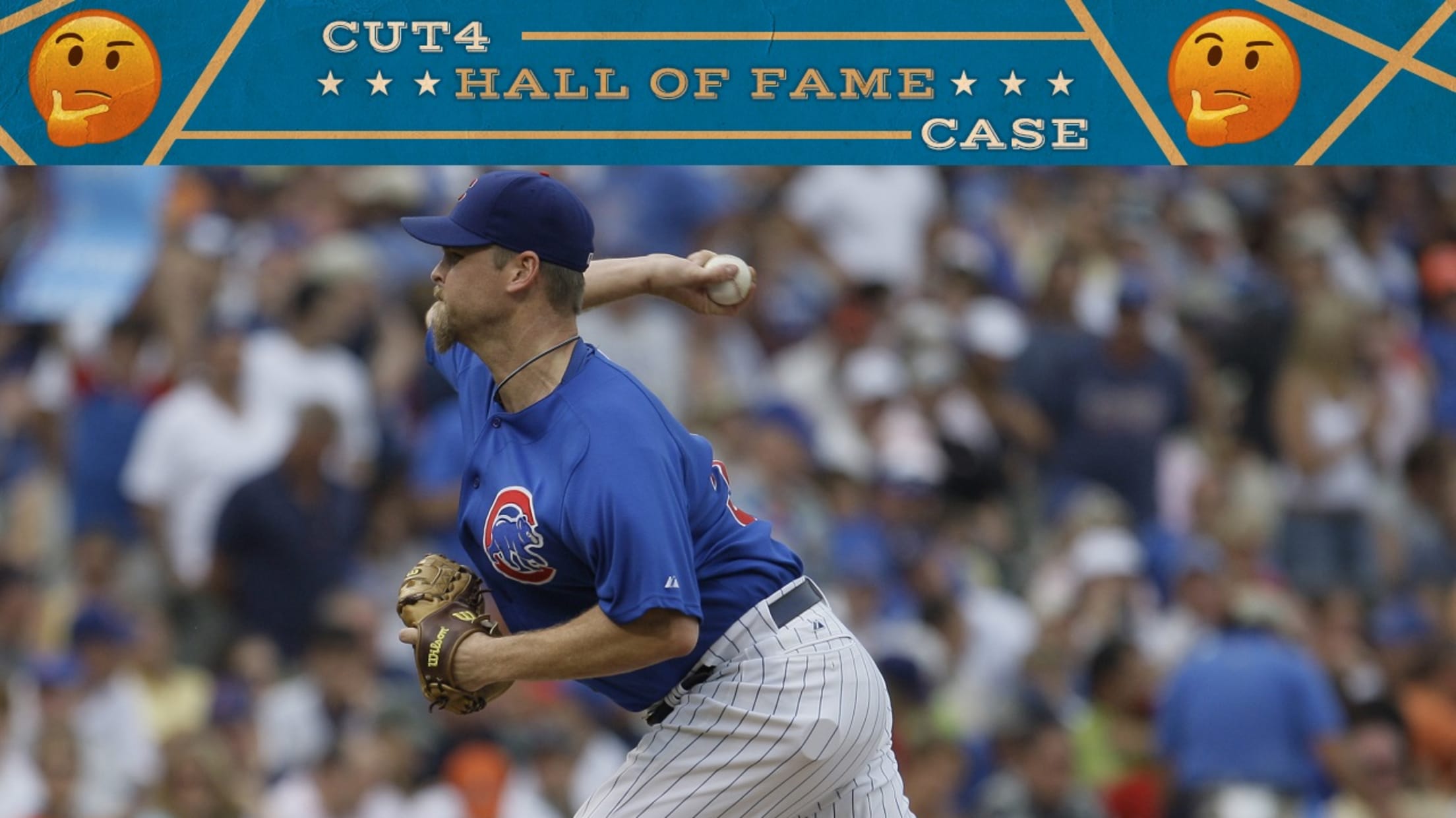 Chicago Cubs' Kerry Wood pitches against the Cincinnati Reds during the ninth inning of a baseball game Thursday, Aug. 21, 2008, in Chicago. The Cubs defeated the Reds 3-2. (AP Photo/M. Spencer Green) (M. Spencer Green/AP)
The likes of Trevor Hoffman and Vladimir Guerrero -- and even first-timers like Jim Thome and Chipper Jones -- shouldn't have too much trouble racking up National Baseball Hall of Fame votes. But there are plenty of other players on the 2018 ballot who require a little more voter-cajoling. Players who may not have the on-field resume, but deserve an impassioned Hall of Fame case nonetheless. Players like ...
Kerry Wood. The name instantly calls to mind some of the best moments in the history of the storied Cubs franchise. He hit the ground running with a brilliant 1998 season that earned him National League Rookie of the Year honors, and he parlayed that early success into an excellent 14-year career that featured many highlights.
He might have pitched the greatest game in baseball history
Wood was just 20 years old when he made his Major League debut, but less than a month later, he suddenly found himself in the middle of an all-time pitching gem. On May 6, 1998, against the Astros, he became just the second pitcher ever to strike out 20 batters in a nine-inning game, setting a National League record in the process:
This was no wild outing, either. Wood expertly hit his spots, walking none and allowing just one hit, a grounder that just barely nicked off third baseman Kevin Orie's glove. Had that ball been handled, Wood might have made his masterpiece a no-hitter, too.
Regardless, Wood's Game Score of 105 is still the best in MLB history among nine-inning games -- higher than Don Larsen's World Series perfect game, any of Nolan Ryan or Sandy Koufax's multiple no-hitters, you name it. Wood stands alone.
He was responsible for the Cubs' first postseason series win in 95 years
The Cubs broke their famous World Series drought in 2016, but as recently as 2003, they had still failed to win a single playoff series since 1908. After dropping their last seven Fall Classics of the 20th century between 1910-45, they fell in both the 1984 and 1989 NLCS before falling short once again in Wood's rookie season of '98.
The mighty Braves swept them in the NLDS that year with Wood unable to play, but five years later, he was ready to exact revenge. Wood had earned his first All-Star nod in 2003 with a league-leading 266 strikeouts, and in the Game 1 opener on the road, he fanned 11 batters in 7 1/3 innings en route to a 4-2 Cubs win. It would come down to a winner-take-all Game 5, once again in Atlanta. Wood didn't let the opportunity slip away:
Wood's eight innings of five-hit ball led the Cubs to a 5-1 victory, finally snapping the nigh-century long schneid.
He had some postseason pop in his bat, too
Early in his career, Wood earned his membership in the #PitchersWhoRake club by homering seven times in his first six seasons, a figure that was better than all but two other starters between 1998-2004. That doesn't even count his most memorable dinger:
In Game 7 of the 2003 NLCS, Wood brought Wrigley to its feet with a game-tying two-run blast against the Marlins' Mark Redman. To this day, he remains just one of two pitchers (alongside Hall of Famer Bob Gibson) to ever go yard in Game 7 of a playoff series.
He threw so hard that even his tosses while sitting in an office chair were blurry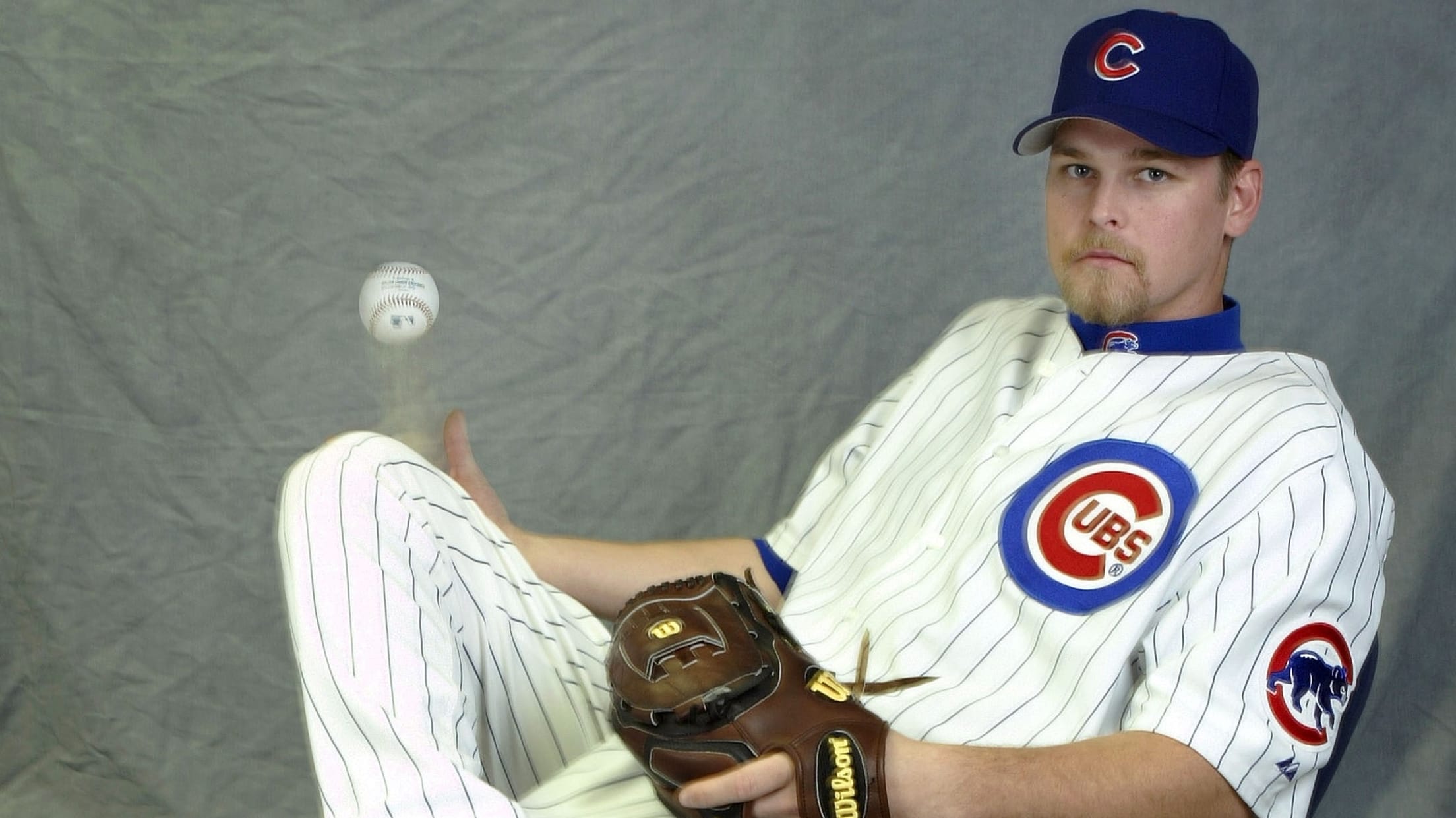 We're betting that if Wood was put in front of a computer, his responses to email would also arrive as quickly as his pitches.
He adapted and turned himself into an All-Star closer
By age 30, Wood had battled several injuries and made the move over to the bullpen in 2007 to preserve his arm. The next year, the Cubs felt comfortable enough with him to shift closer Ryan Dempster back to the rotation, putting Wood in this key role at the end of games.
The move immediately paid dividends, as both pitchers turned in All-Star campaigns in their new roles. Wood saved 34 games, and he got to be on the mound when the Cubs clinched the NL Central with a 5-4 win over the Cardinals on Sep. 20, 2008:
He was nearly unhittable as the setup man to Mariano Rivera
Wood had moved on to the Indians by 2010, and at the Trade Deadline that year, the Yankees acquired him to help bridge the gap in their bullpen to elite closer Mariano Rivera. Wood and Rivera were only together for a little while, but the last two months of the season could not have gone better.
In 24 games with the Yankees, Wood was lights-out with 31 strikeouts and a microscopic 0.69 ERA, allowing just one homer in 26 innings. In fact, he only gave up 14 hits, good for a .161 batting average against. The formula worked wonders, and the Yankees won the Wild Card.
He once rescued a Hall of Famer from a space-time vortex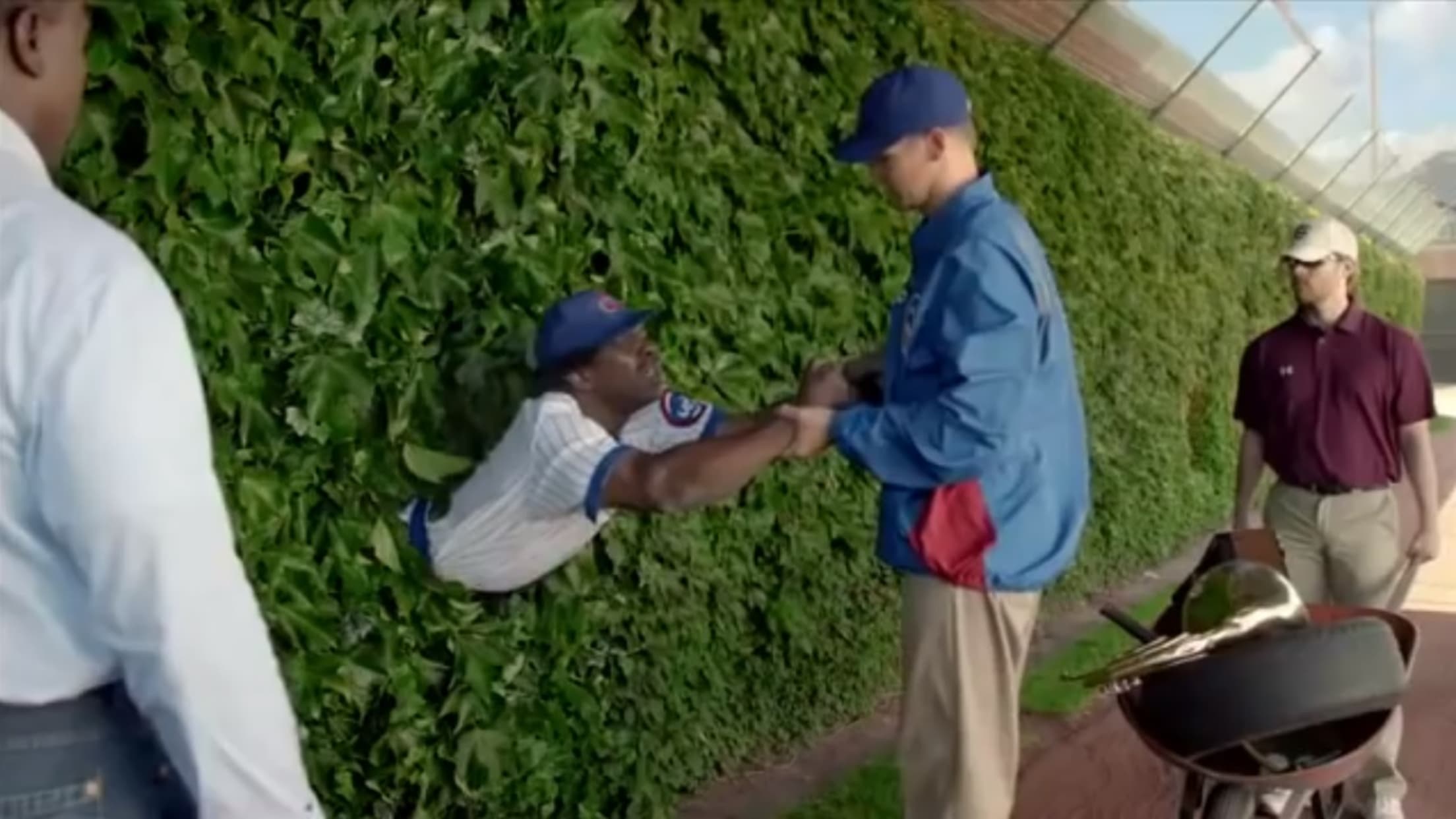 In a 2012 commercial, Wood pulled Andre Dawson out of the Wrigley Field ivy, where the Cubs legend had seemingly been trapped for decades. Now that's a hero.
Fittingly, his final batter went down swinging
Wood's career came to an end where it all began: Chicago. He returned to the Cubs in 2011 but decided to call it quits in May 2012.
However, Wood wanted one more appearance at Wrigley Field, and he got it on May 18. He came out of the bullpen in the eighth inning to face Dayan Viciedo of the White Sox, who went on to hit 25 homers that year. In a vintage Wood performance, though, he struck him out on three pitches:
That was all Wood needed, and he walked off the mound for the final time after fanning Viciedo, right into the arms of his son, Justin. If nothing else, that's a Hall of Fame finale.